What you've missed
Student news from a hot summer break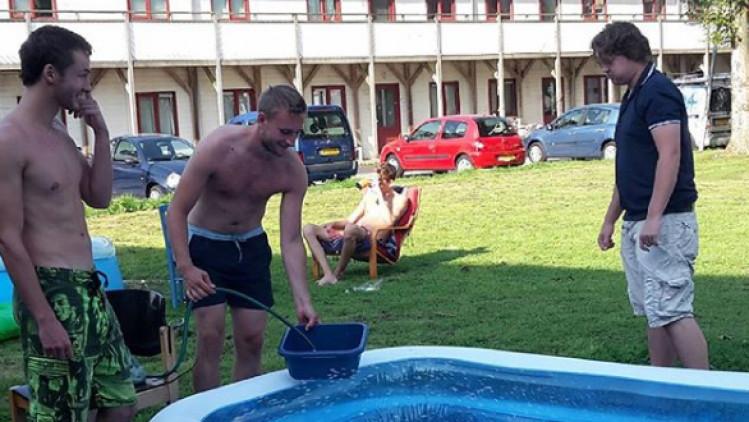 Photo: DUB
Surprise, surprise: rooms are hard to find…
News reports on the housing crisis have become a sort of summer tradition in Dutch media. Amsterdam broadcaster AT5 reports that international students have a hard time finding a place to live even in the second year of their studies, as many of them are forced to move out after one year. "It feels like a stab in the back."
If you're a student looking for accommodation right now, you're probably wondering where to find a room after all. Have you considered the city of Eindhoven? Room rental options have actually increased there. "It's a way for people to make extra money, make a young student happy and help the region." Another idea is to share a room with someone else. That's what students are starting to do in cities like Wageningen and Nijmegen. 
Meanwhile, Utrecht University has told its international students that it's better not to come to Utrecht if they don't have a room yet.
… and even harder to find cool rooms
Temperatures in a student housing complex in Groningen reached as high as 50 degrees Celsius, according to tenants. But there are students who suffered even more from the heat: namely, those living in containers.
But perhaps there will be an energy allowance
Can we switch on the air-conditioning now? A student has won a court case against the municipality of Nijmegen regarding the energy allowance of 800 euros for low-income households. Following advice from the cabinet, the municipality refused to grant this allowance to students, but according to the judge, such a distinction between students and other residents cannot be justified.
Students are flocking to introduction weeks…
The introduction weeks for new students are as popular as ever. First-year students are getting to know the city and the school. In some cities, like Utrecht, students from senior vocational education can also join the event, although there isn't an overwhelming amount of enthusiasm.
… and to fraternities and sororities
Princess Amalia, now a university student in Amsterdam, is not going to join the student association Amsterdamsch Studenten Corps​​​​​. The decision follows a leaked video in which members of the fraternity call women "whores" and "sperm buckets". But the scandal has not deterred Dutch students from queuing up to join ASC and other associations, according to the newspaper De Volkskrant. 
Advertisement