Students celebrate head of Student Affairs at Vidius party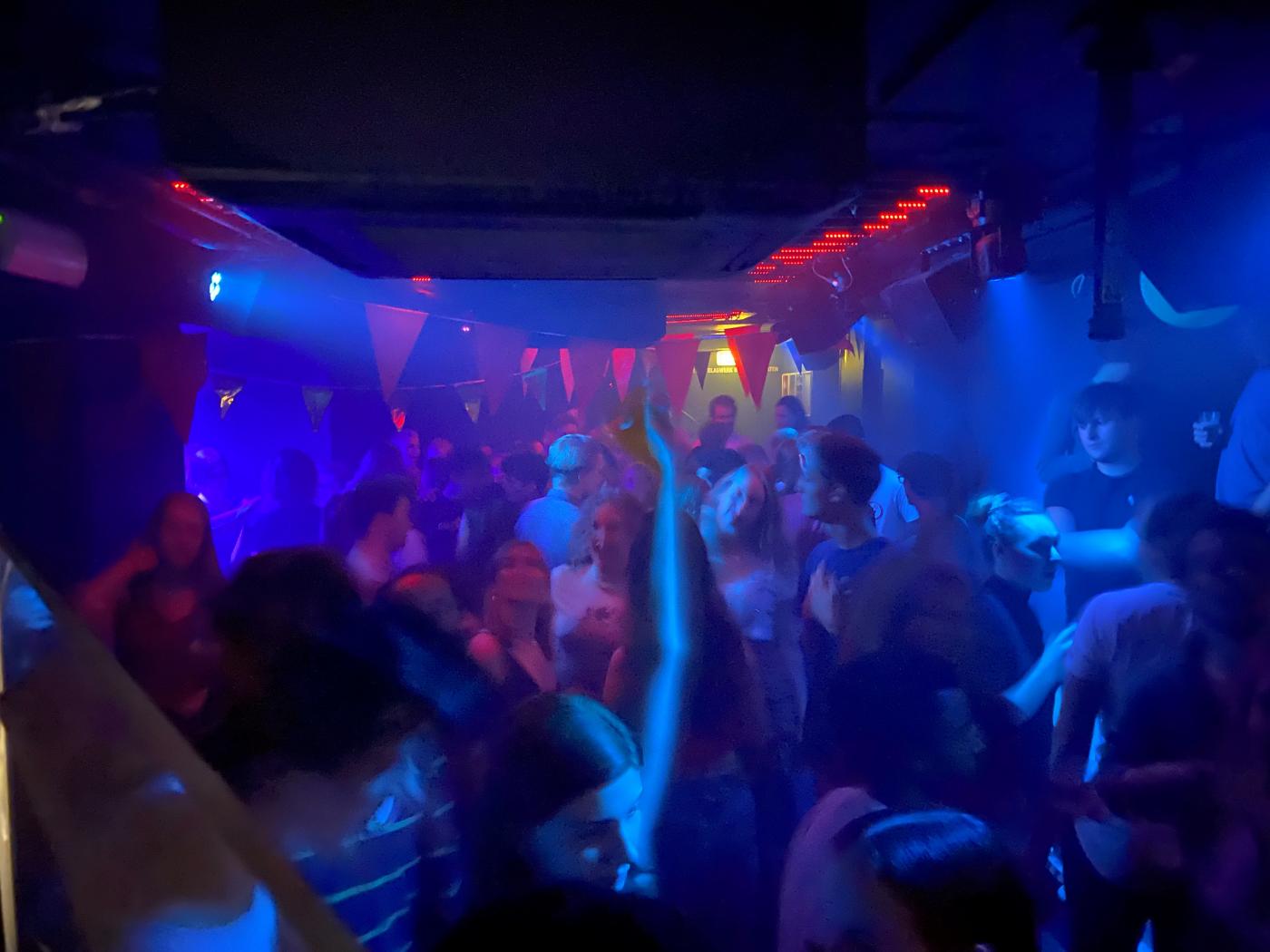 Photo: Vidius celebrates tenth anniversary with a party. Courtesy of Vidius.
The party was celebrated at club The Bassment on Voorstraat street. English Language and Culture student Bram van Beerendonk won the prize for best member of a student association board. He chaired Albion last year and Vidius praised him for keeping the relatively small association lively and financially sound. 
The winner of the prize for best student member of a co-determination body is Educational Sciences student Tom Buster. Vidius appreciates how he used his role as member of the University Council to combat sexual misconduct between lecturers and students. Buster also worked hard to make the voice of the student body heard through co-determination. Last year, he was one of the fifteen most promising students on DUB's annual list. 
Vidius organised an award show and an anniversary party to announce the winners of the so-called Vidius Award. Usually, the awards are given during Professors' Night, when professors and lecturers perform as DJs. Because of the restrictions to contain Covid-19, the student union went for a different set-up this year, making the award show part of the celebrations of its tenth anniversary.
Prior to the event, people could be nominated for several different awards. Party attendees voted during the night itself.
Actually listening
Remarkably, one of the awards went for an employee of the university. Marieke de Bakker, head of the department of Student Affairs, was honoured because of her extraordinary commitment to Utrecht's student life. According to students, this past year De Bakker improved the situation of student associations significantly by talking to them about the consequences of the Covid-19 restrictions for the university and students, among other initiatives. "Every time the government announced changes, Marieke asked for feedback and the opinions of the student organizations."
Vidius praised the way De Bakker "actually" listened to the students' input, was open to criticism and aimed to achieve the best solutions. "Without Marieke, there would have been fewer possibilities for students last year. The orientation week, for instance, would have looked a lot bleaker."
The student union, with this last remark, appears to sneer at the Utrecht University of Applied Sciences (HU). Unlike UU, HU did not allow overnight stays and parties with alcohol during introduction week, to the ire of its students.
Standing in for two people
HU student Helen de Rooij was also awarded. The chair of the Sports council was the best chair in the category of social, sports, cultural, religious associations and the like. De Rooij shares the prize with co-board members Gert Top (former HU student) and Sander Heshusius (graduated with a UU Bachelor's degree in Natural Sciences & Innovation Management).
The trio each had to work extra hard last year, as three of the six Sports council board members fell away early on and they had to stand in for them. But due to their "extreme efforts", their being understaffed went unnoticed, according to Vidius. "All student sports associations should be very grateful to these three!"
Advertisement