Students going to get outdoor common room and beach tent in the USP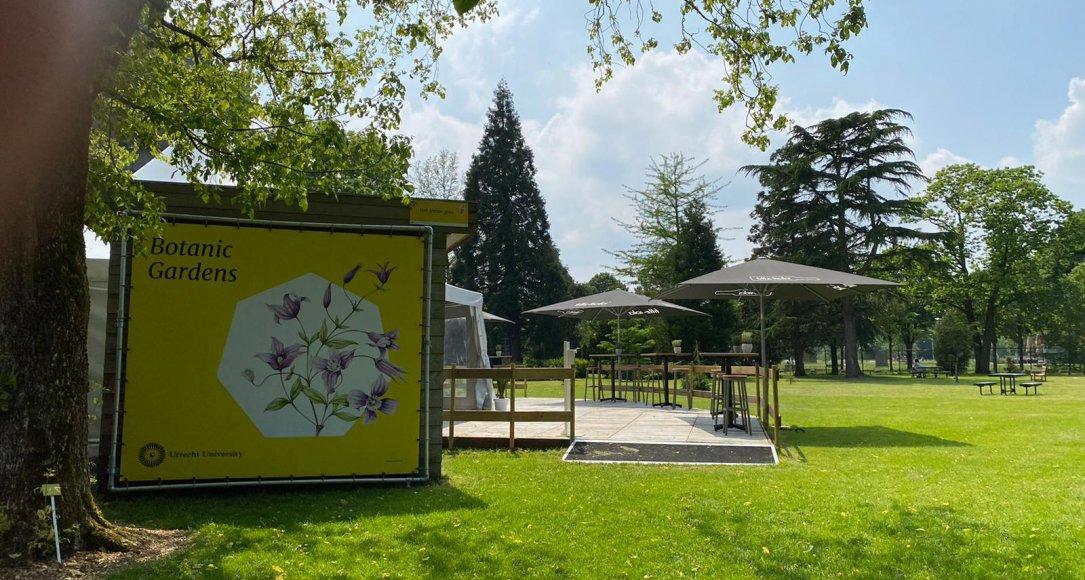 The outdoor common room. Photo: Botanical Gardens
Fingers crossed the weather will improve this spring because the Botanical Gardens are going to have an outdoor common room between April and June. Students will be able to crash onto bean bags after classes and share a meal with friends at picnic tables. Associations looking to organise a gathering there must make a reservation to use the big party tent.
Another common room is set to be inaugurated right before the summer beside the Koningsberger building, where students will be able to drink a cup of coffee and play board games. The space will also allow for study associations to gather, as recently reported by DUB. This week, the university revealed what this common room, which is going to operate for two to four years, is going to look like.
A beach tent where students can relax
The space is going to resemble a beach tent, with "lots of wood and a relaxed atmosphere", according to UU's website, which shared an illustration of how the space is going to be. It looks a lot like Vagant, the previous common room which no longer exists. Also a wooden construction, Vagant was located on exactly the same spot about four years ago. It was a favourite among Science and Geosciences students.
Article goes on below the illustrations.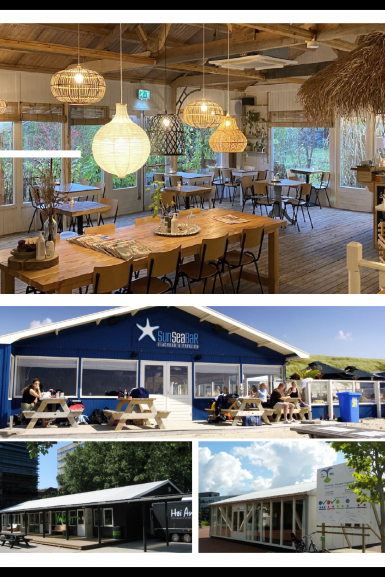 Illustrations: students.uu.nl
With 300 square metres, the new common room will be able to accommodate approximately 200 people. Students are still welcome to make suggestions about how the space should be decorated, and how it should be called.
Moreover, a special student committee is going to manage the building and make sure that it is going to host activities for everyone. Six students will get a management scholarship to do the job.
Seeing other students
Last year, UU announced its willingness to invest in new meeting points for its students, so that students can have what they missed the most during the pandemic: seeing other students face to face. In the past few years, many common rooms have been turned into educational spaces to accommodate the growing number of students.
The new common rooms were made possible by the so-called NPO funds, earmarked by the Dutch cabinet to improve students' mental health. UU students in the city centre can already make use of the café inside the cultural centre Parnassos, on Kruisstraat.
Advertisement