Students organise fundraising campaign to help Ukraine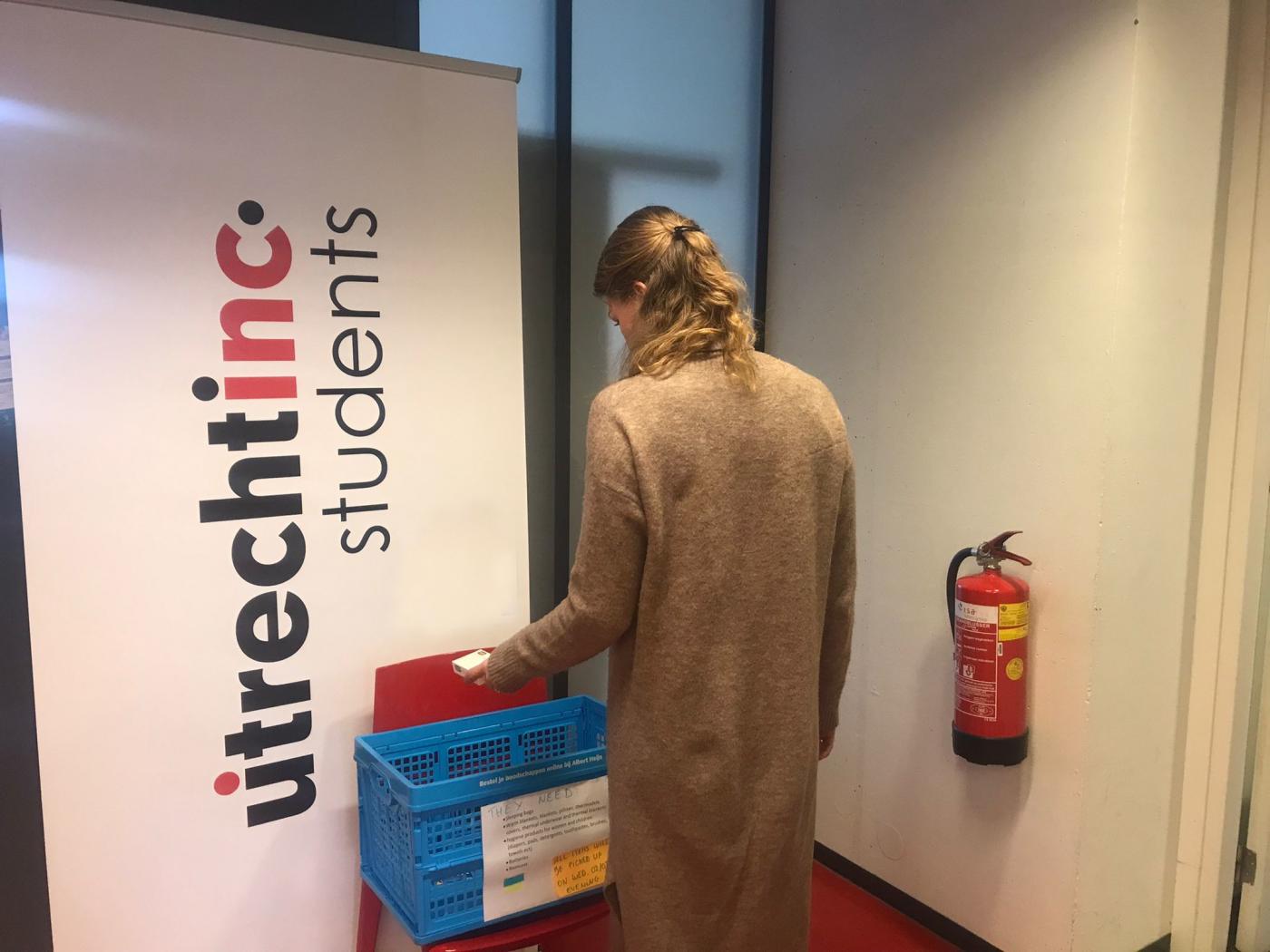 Photo: courtesy of UtrechtInc Students
"Yesterday, we were in a board meeting and everyone had seen the horrible images from Ukraine, so we felt like we just had to do something", chair Lucie Jeandrain tells DUB.
Then, when someone said that the organiser of a fundraiser in Haarlem was asking for help, the decision was quickly made. "We thought: 'we have this platform, so we're just going to do it", says Lucie, who studies Sustainable Business & Innovation at UU.
On Tuesday, March 1, and Wednesday, March 2, UtrechtInc students are going to leave a crate on the first floor of the building, to collect donations. They are probably going to extend the initiative's duration, but that decision is going to be made on Wednesday.
The students hope to get lots of medical supplies, like adhesive bandages and paracetamol pills. Menstrual pads and diapers are also welcome. Moreover, visitors of the building are being asked to donate money to Ukrainians through national initiatives such as the one set up by the Red Cross or the Refugee Network.
According to Lucie, the entrepreneurs making use of the building are enthusiastic about the fundraiser. But, in her view, the most important thing is that students and employees of Utrecht University set up other initiatives to help, regardless of whether they do it with UtrechtInc Students or not. "Because that's what this organisation really believes in: that one can change things through entrepreneurship".
Advertisement