Supervisory Board refrains from withdrawing its own raise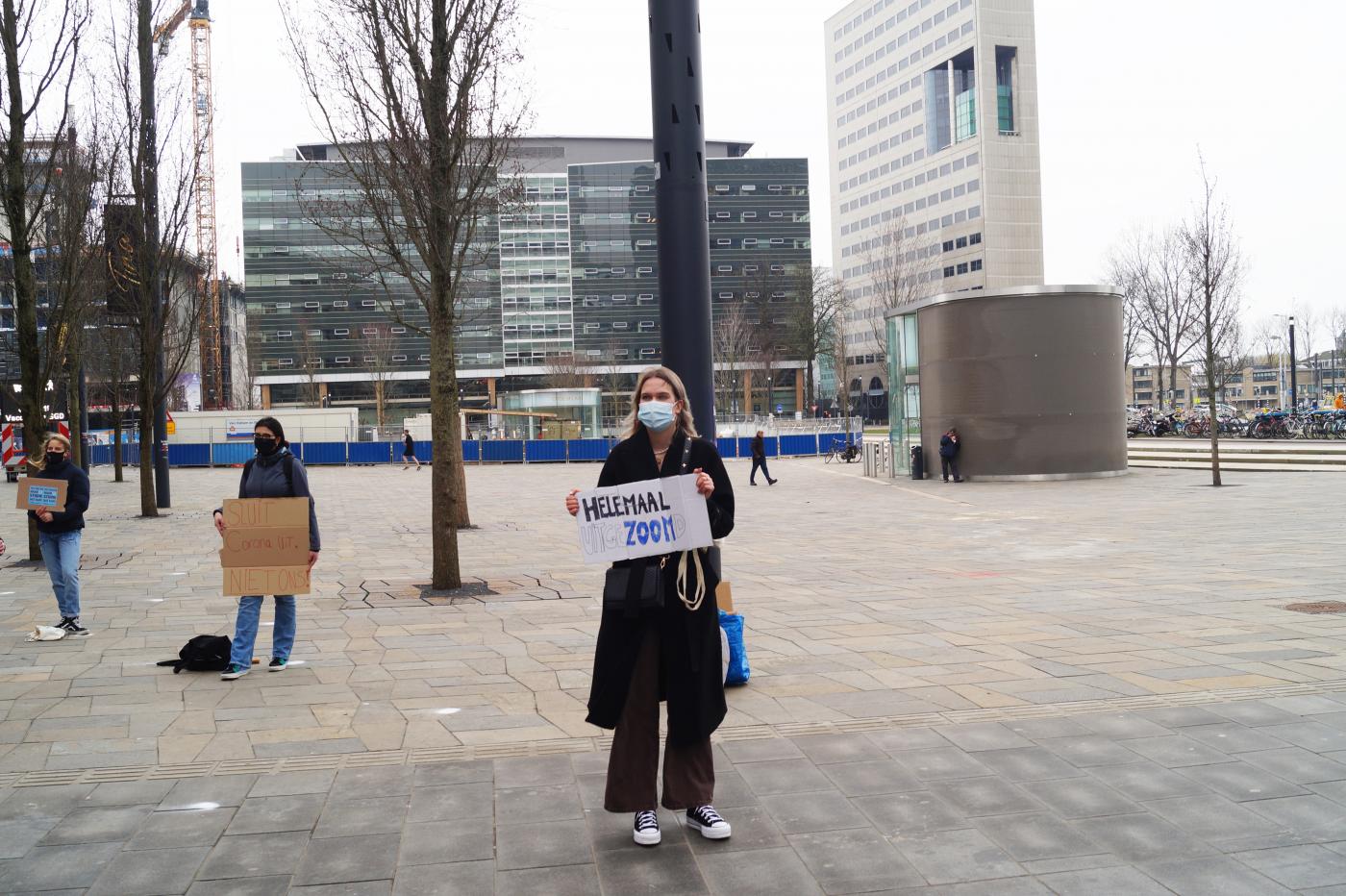 The student members of the University Council find it inappropriate for the Supervisory Board to give itself a raise now that so many students and staff are struggling financially and emotionally. Photo: DUB
In a letter to the University Council (which you can read here with your Solis-ID), Joanne Kellerman, Chair of the Supervisory Board, states that the raise is a well-considered decision taken long before the coronavirus crisis. She adds that the compensation for members of the Supervisory Board was much lower than at other universities, and had not been changed for over ten years.
Kellerman's letter responds to another letter penned by the student members of the University Council in which they argued that administrators and members of the Supervisory Board should be an example for the rest of the UU community. The students found it really hard to support such a raise at a time when so many students are struggling, both financially and emotionally, and teachers are having to work extra to provide education online.
The law determines that the Supervisory Board is allowed to define its own salary. Last spring, they decided that Kellerman, as chair of the Board, will be getting 24,000 euros annually instead of 15,000 euros, while the rest of the members will see their annual income go from 10,000 to 15,000 euros.
Kellerman also stresses that the Board did not go for the maximum amount stipulated by law. Instead, they went for 80 percent of it. According to the chairperson, this indicates that the members of the Supervisory Board are aware that their compensation is financed by public funds. "But that does not alter the fact that we believe an appropriate remuneration is justified for the tasks and responsibilities assigned to the Supervisory Board", wrote Kellerman.