Taskforce: more internationalization, but improve housing first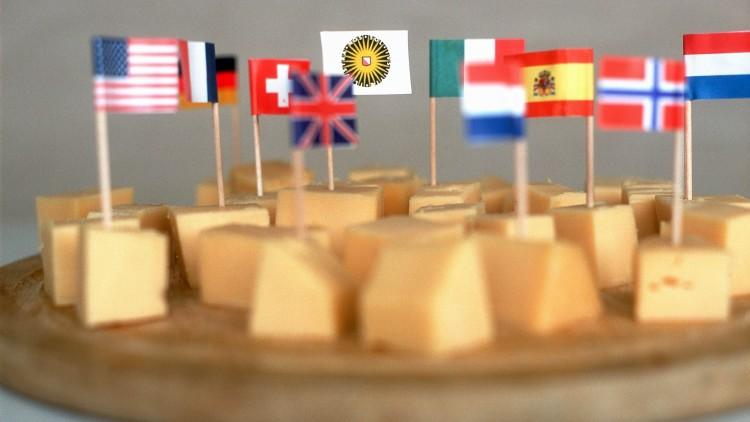 Utrecht University has not yet achieved an 'international climate', as noted by the taskforce consisting of representatives from faculties and central services. Figures in the appendix of the report, which is discussed with the University Council this month, substantiate that finding.
The UU, in comparison with other Dutch universities or comparable foreign universities, has low positions on the rankings of incoming and outgoing mobility. For example, the international bachelor's influx is the lowest in the Netherlands with only five percent, whilst with the master's influx (20 percent) only Nijmegen scores lower.

In the long run, this situation may be detrimental to the UU according to the taskforce which, under the guidance of former Dean of Social Sciences Werner Raub, concern themselves with the internationalization in Utrecht. An international 'open mind' contributes to the quality of science and the graduates.
In addition, there are negative consequences for the University's international reputation. This is apparent through, among other things,  the UU scoring lower on rankings where the criterion 'reputation' weighs heavily than in rankings where research quality is the main focus.
Clear policy
The taskforce notes that the University has been limited in investing in internationalization, both in euros and in manpower. At the same time, the Strategic Plan contains "rather ambitious objectives" and there is "a proliferation of university projects". Raub and his colleagues insist on a clear policy whereby expenditure and objectives are coordinated together.
According to the taskforce, several measures are needed if the UU wants to further their internationalization. For example, investments should be made in strengthening intercultural skills of employees, through language training and in the mobility of students and staff. Structural agreements on exchange projects with foreign partner universities are desirable in this respect. They also advocate a scholarship program to bring motivated and talented students to Utrecht.
Too vague
In all these proposed measures, the taskforce makes one big reservation. The University must do more to stop the dire shortage of rooms and studios for internationals. This shortage is not only annoying for the students involved and painful for educators and teachers, but also disastrous for the University's international reputation.
There is great appreciation for the efforts that have been made so far, writes the taskforce. The members also understand that fast and effective solutions are not available. However, the way in which the UU remains unclear about the question of how these problem can be dealt with in the long term, they do not find acceptable. "In order to put it in focus: if the UU is not able to achieve serious improvements in housing within a well-defined time frame, ultimately, the adjustment of internationalization objectives is preferable."
In the letter of presentation, the Executive Board informs the University Council that an implementation plan has been commissioned in which "a clear link is made between ambitions and available people and resources".