Tell us your Bus 12 stories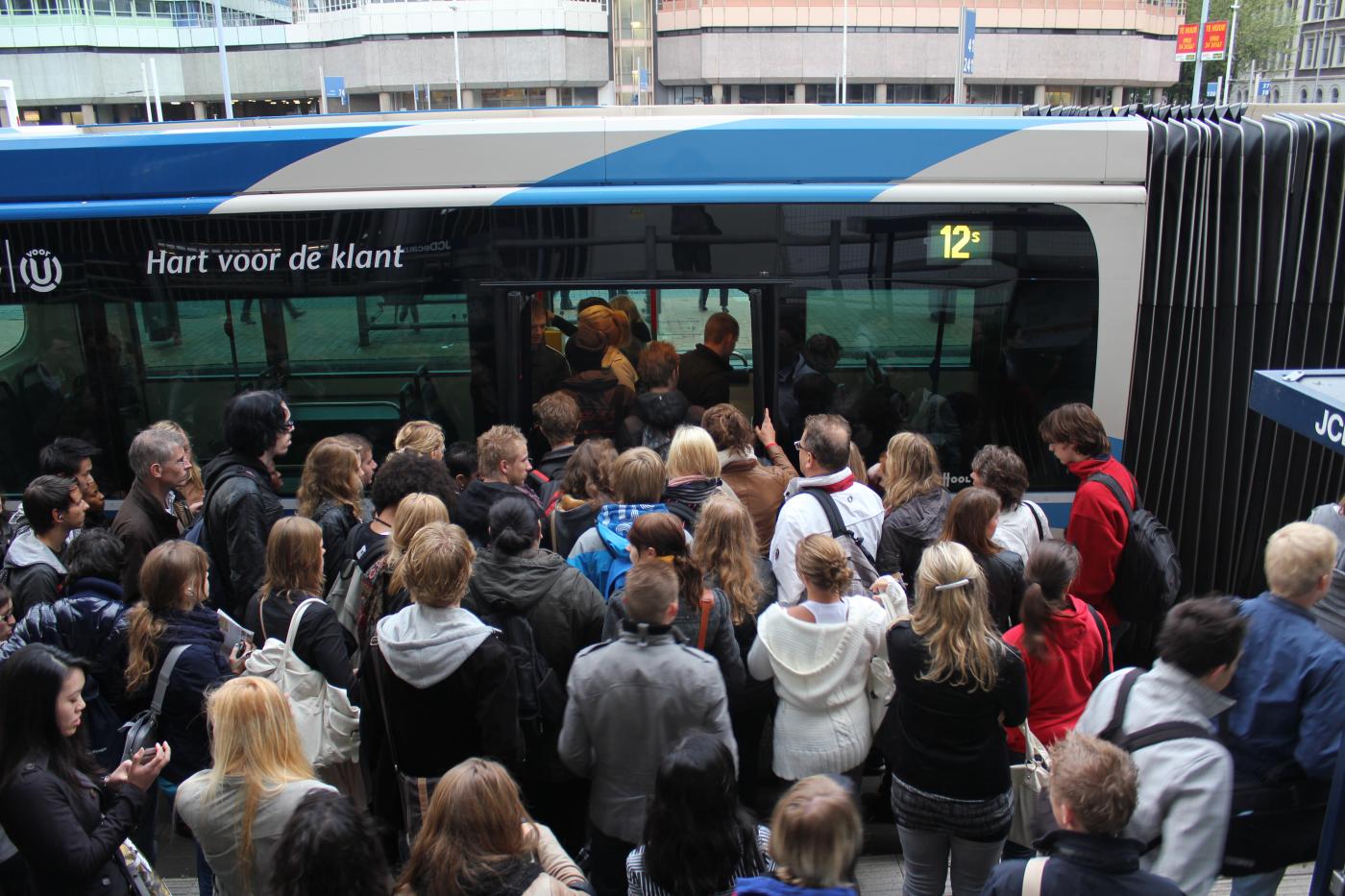 Friday the thirteenth is when it'll happen: bus 12's final run. Tram 22 – the Uithoflijn – will take over the trips to the Science Park starting on Monday, December 16. The bi-articulated buses will doubtlessly pop up in the streets of Utrecht at some point, but that typical bus 12 atmosphere will never return again.
DUB wants to see bus 12 off with a story about all kinds of good and bad experiences with this bus. So – did you meet the love of your life on bus 12, vomit all over your fellow passengers due to car sickness, meet bus drivers you'll remember the rest of your life, experienced the start of life-long friendships on the road to university?
Write your stories down, and send them to DUBredactie@uu.nl before Monday, December 9. Our editors will incorporate them in a story, and will publish that article on Friday the 13th. Photos and videos of trips in the 'can of sardines'-bus are also very welcome!