Temporary online education at B&O to prevent further spread of Covid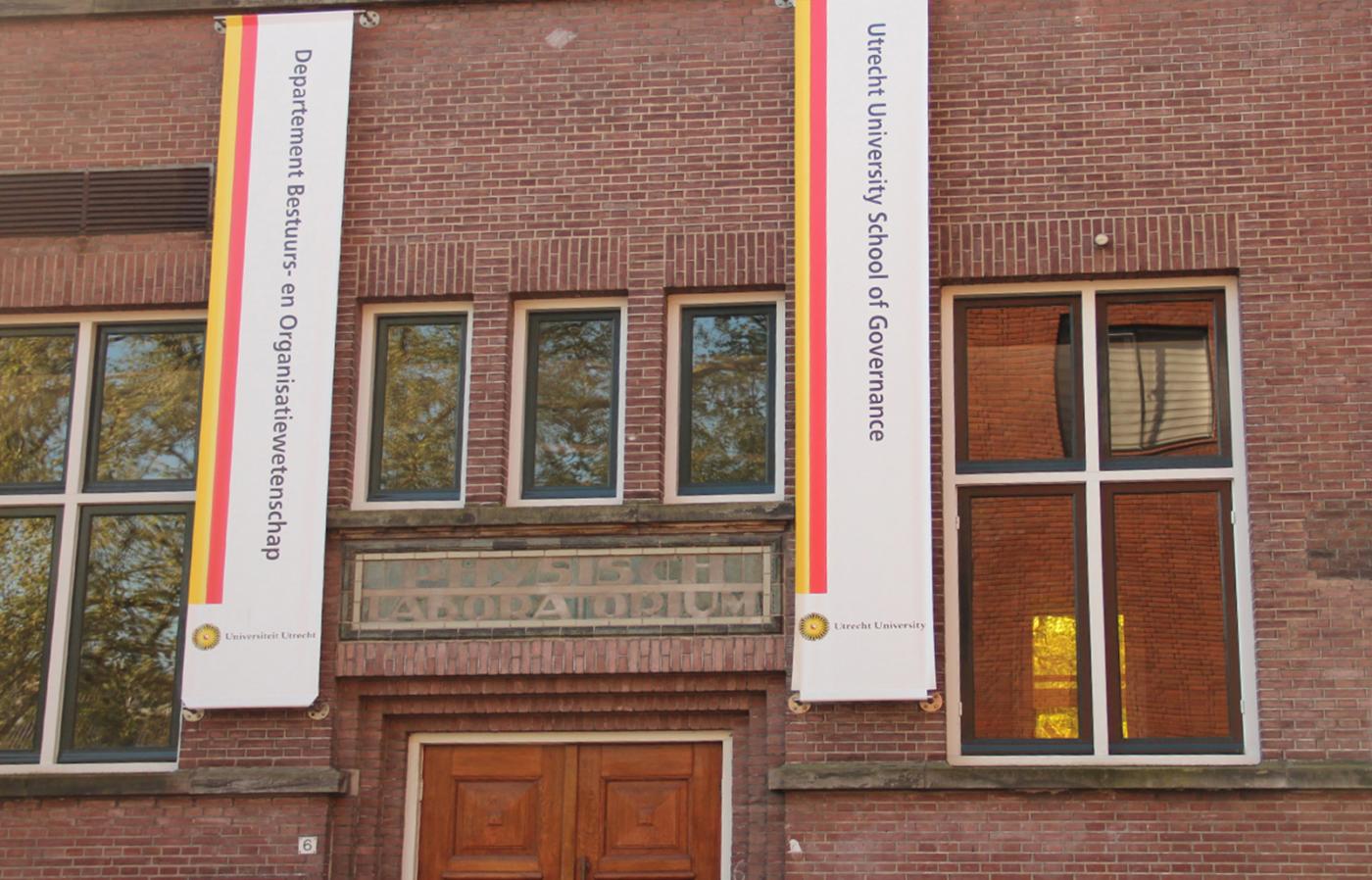 Het pand aan de Bijlhouwerstraat, foto DUB
Two weeks ago a few students reported that they had corona. Additionally, it turned out that two employees also contracted the virus. After consultation with the GGD (Dutch Area Health Authority) the programme directors decided to organise classes temporarily online to prevent further contamination via the colleges benches. The students come from different workgroups. "It is unknown where the students and employees contracted the virus", says spokesperson Maarten Post of Utrecht University. Since last Monday, the first years have returned to the classroom.
Rector Henk Kummeling announced the contaminations during a meeting of the University Council in response to the question of student member Chiara Stam who asked about the number of corona infections at the UU. "I heard from students that they don't feel safe anymore on campus due to the rising corona contaminations."
According to the rector the university stays in close contact with the GGD and they keep an eye on the number of contaminations. Kummeling says that the amount of infections remains limited and there is no reason for great concerns. He regards the situation at B&O as an exception. They are still investigating whether the building of the programme at the Bijlhouwerstraat plays a role in the contaminations, but that is not probable since all places the University uses are conform the guidelines of the RIVM (Dutch Institute of Public Health and Environment).
Whether new regulations will be imposed at higher education institutions after the press conference of November 2 remains unclear, says Rector Henk Kummeling. During the meeting the news was discussed that the government is debating the possibility of introducing the Corona Pass at higher education institutions. However, this requires a change in the law. Kummeling: "All universities have spoken out against this, because otherwise will have to offer parallel online education."
 
Advertisement