Following heating problems in December
Tenants of Casa Confetti compensated with 145 euro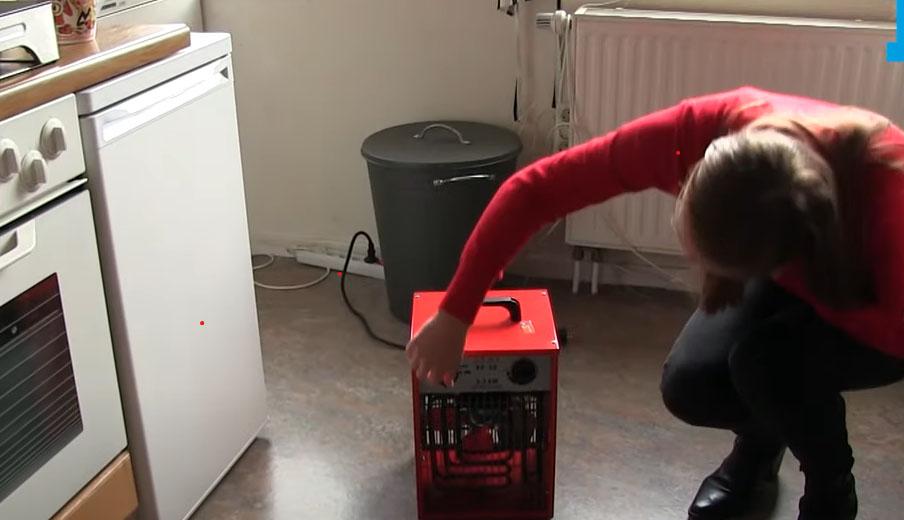 The months of November and December were pretty cold for those living at Casa Confetti, in the Utrecht Science Park. The students spent about a week without heating, starting on November 17. Some rooms were even as cold as 7 degrees Celsius. In addition, the tenants had no running water at times.
After that week, they received a little electric heater, which helped to alleviate the situation somewhat. The heating was only fully reestablished a few days before Christmas. 
The tenants started asking for compensation as soon as the problem began but SSH didn't want to talk about it until the issue was over. Last weekend, the students finally received a letter.

SSH acknowledges a significant nuisance in the week of November 17-24, which is why the student housing provider is giving tenants a 60-percent discount on rent. Afterwards, although the electric heater helped, living at Casa Confetti still wasn't as comfortable. SSH is offering a 20-percent discount for that period.
After consulting the residents' committee, SSH opted for a fixed amount instead of compensating tenants per room according to their rent. This amount would then be divided equally among the residents. SSH notes that giving more money to those living in independent studios would have consequences for the huurtoeslag, a benefit those tenants can get from the government. That's how they came to the amount of 145 euros.
The tenants were also worried that the electric heaters would excessively increase their energy bills. According to SSH, those worries were unfounded: the residents of Casa Confetti are not expected to have any extra costs related to electricity but, if that does happen anyway, they will be compensated down the line.

In general, the tenants are satisfied with the arrangement. Some of them find that the amount is low given the seriousness of the problem, while others were expecting to get less.
 
Advertisement