As of the next academic year
Tram stops in the Utrecht Science Park to get huge roofs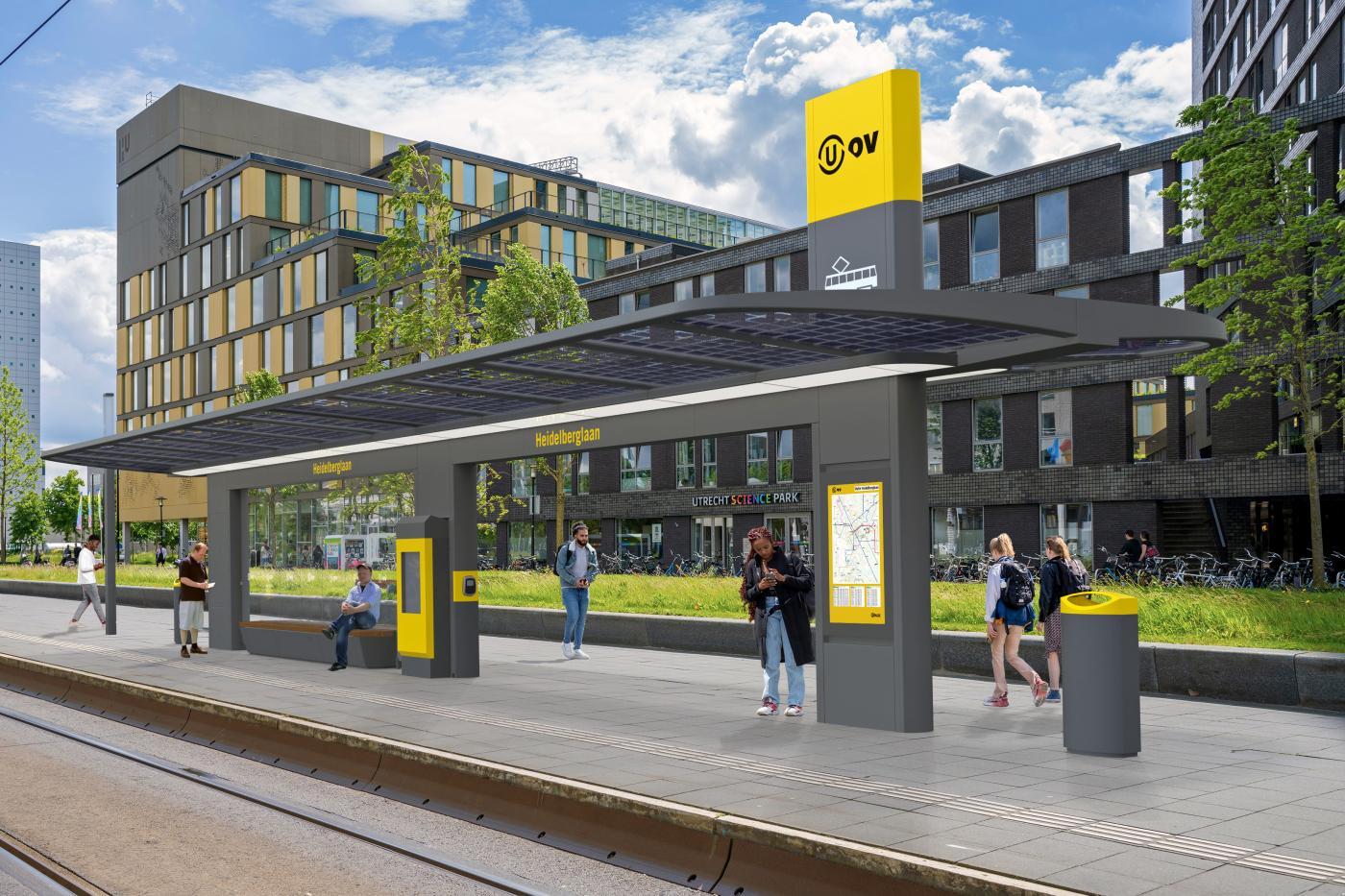 In 2021, the province of Utrecht decided to give the tram stops on the Utrecht Central Station – Utrecht Science Park line a revamp. Each shelter will have to be renovated separately because the tram stops are different in size and the size of crowd services by each one of them varies too. The roof on the busy Padualaan and Heidelberglaan stops will be more than six times as long as it is now. These stops will also be getting LED lamps, solar panels, security cameras, and a wide bench made of sustainable bamboo.
The renovation works will start on May 30, with the stop next to the Utrecht Medical Centre and the Wilhelmina Children's Hospital/Princess Máxima Centre. To ensure as little inconvenience as possible for students, the stops on Padualaan and Heidelberglaan will be given their makeover during the holidays (between the end of June and the end of July). Next up are Stadion Galgenwaard and De Kromme Rijn. The stop Vaartsche Rijn will be the last one to be renovated. The first seven tram stops will have been upgraded by the new academic year, in September. The stop P+R Science Park will be renovated at a later date, in 2024.
During the renovation works, there will be no shelter at the tram stops for up to three weeks. Noise pollution at night will be as limited as possible and will only take place on weekends. The line will run according to regular timetables.