University to send push messages through MyUU app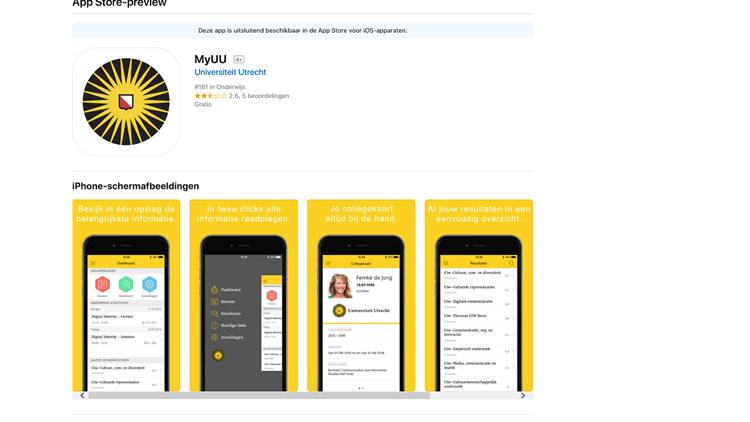 The functionality of the MyUU app, which is used as digital student card, will be expanded upon, says Annetje Ottow during a committee meeting with the University Council. There'll be push messages for Code Red or Code Orange weather situations, which will include the measures the UU will take in any given situation. Teachers can send schedule changes, and a push message can be sent when the study progress overview is ready. This will be implemented soon, Ottow says, immediately following her statement by explaining that 'soon' is a fairly loose term. They're working hard on the features, in any case.
The UU is also exploring other possible options for the MyUU app, Ottow says. The app distributor is researching whether it's possible to include the UU Library card as well, and maybe even the Olympos sports card. It might also be possible to track students' attendance in class. These things, however, can't clash with the new privacy laws which went into effect on May 25, Ottow says. "That's one of the things we're researching now."
Digitalising the cards fits in with the UU policy to, eventually, abolish all physical cards.