UU creates new role to give international students a 'warm welcome'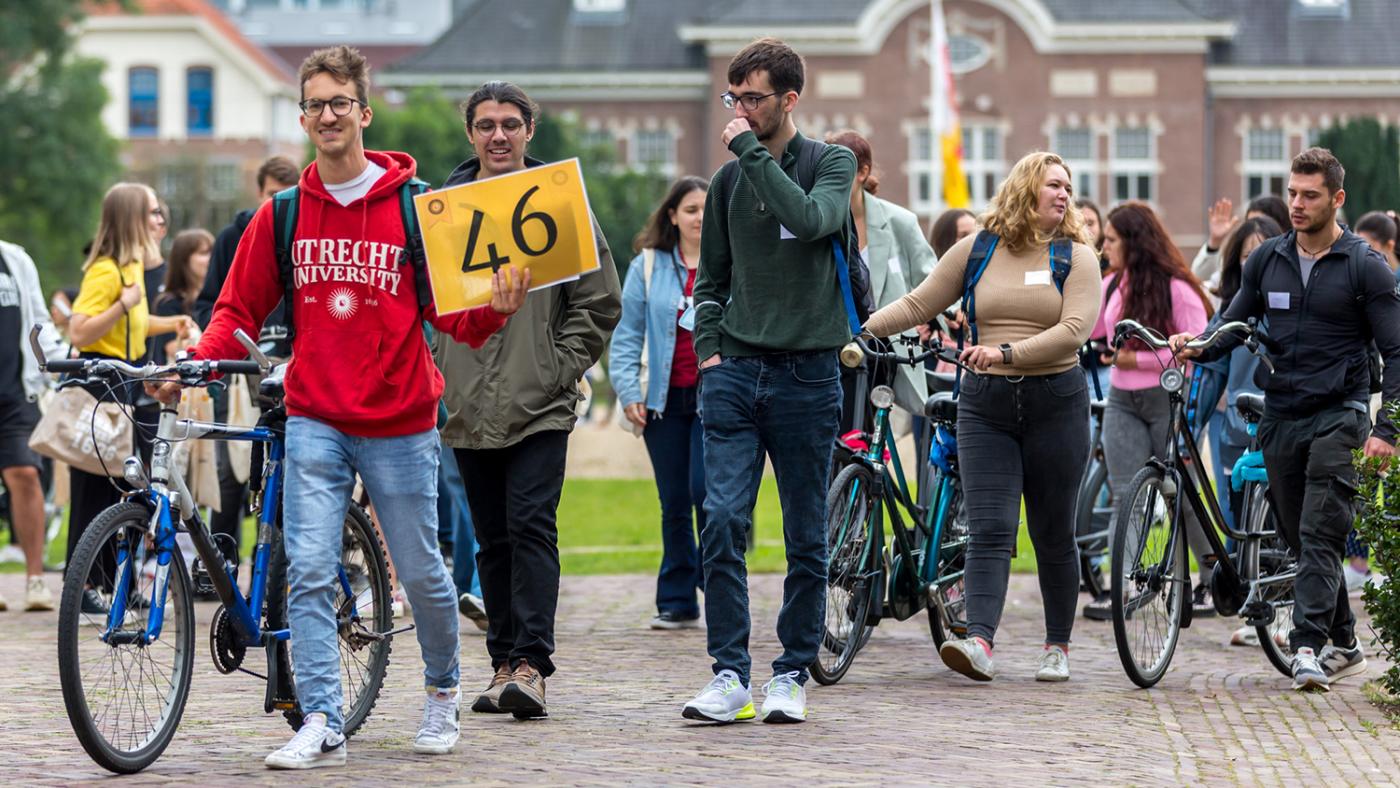 Orientation day for international students in 2021. Photo: Bart Weerdenburg
"For many years, the international student was not that visible at UU. But there's been a gradual shift in which we've realised that the percentage of people coming from abroad has been growing year after year. Although the number of internationals is not as high as in other Dutch universities – at Maastricht University, for example, 49 percent of the students come from abroad, while at UU that's only 10 percent – the consistent growth requires us to pay more attention to them. That's why this new role has been created," explains Bart van de Laar, the Programme Leader who oversees the university-wide internationalisation efforts.
In its Strategic Plan, UU identifies itself as an international university, for an international environment "promotes a stimulating academic and intellectual climate", in addition to fostering "an open attitude among staff and students, and improving their qualifications for a globalised job market". But being an international university means more than just recruiting international talent. Once here, it's important for the institution to support internationals in finding all the information they need to adjust to the new environment. They should also feel like they're part of the university community as much as everybody else. "We should celebrate our talent more, which also means supporting them so they can contribute to teaching and research, and organise themselves to address the university as a group whenever they have issues or concerns," declares Van de Laar.
That explains why UU's focus has shifted from large-scale recruitment to communication and expectation management for those already admitted. "This way, we prepare international students for their time in the Netherlands, contributing to lower drop-outs, lower no-shows, and realistic expectations beforehand," said Menno Kramer, Senior International Market & Recruitment Advisor, earlier this year. The employment of a Warm Welcome Project Leader is, therefore, a natural next step. After all, "there can always be points of improvement just beneath the surface," says van de Laar.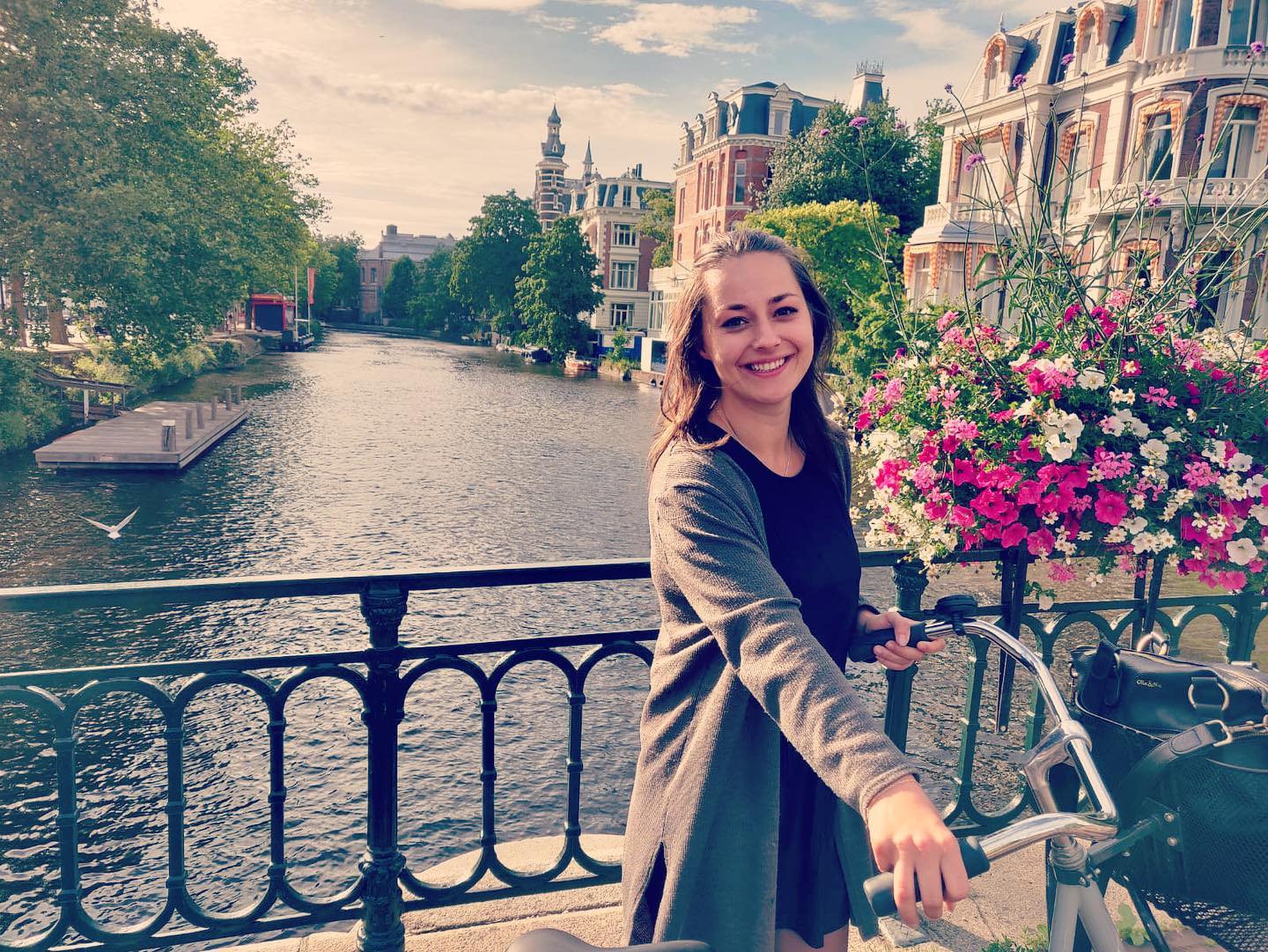 New Warm Welcome Project Leader Olesya Bath. Photo: own archive.
Scattered
The person chosen to occupy the role of Warm Welcome Project Leader is Olesya Bath, whose international experience is both personal and professional. Born in Russia, she grew up in the United Kingdom, lived in France and Germany, and has been calling the Netherlands her home for the past six years. She moved here to study at Tilburg University and ended up staying to work at her alma mater. She calls her new job "challenging, yet very exciting".
Bath is currently putting together a plan to define short term and long term goals, taking into account students' academic, practical, and social needs depending on how long they stay in the Netherlands and the type of student they are (exchange, Bachelor's, Master's). To inform this work, she has been meeting with different parties at the university, such as the faculties, student associations, the marketing department, the diversity dean, and former international UU council members. "I have received a lot of feedback about how international students often find it difficult here. The integration with local students can be quite tricky, especially amidst the Covid-19 pandemic."
The main thing that has caught her eye in these first few months on the job is how "scattered" the resources for international students are. "For example, there are several buddy programmes looking to connect international students with Dutch students, which is a great starting point, but we need to centralise all this information, coordinating as much as possible with the faculties, the marketing department, the orientation team... We'd really like UU to have a more cohesive view."
In addition to a more cohesive presence online, discussing the language policy and fostering a strong sense of community are among the ideas on her mind. "Some universities organise an international week once a year, for example. That would be nice. Warm Welcome needs a series of activities throughout the year." Bath also thinks it is important to encourage international students to learn Dutch. "In Tilburg, where I studied, international students are offered free Dutch courses up to A2 level and they're strongly encouraged to take it." UU currently offers a short online course on Dutch language and culture for admitted students beginning in the following semester. For those already studying, ESN Utrecht and Babel offer Dutch courses, but they are not free.
Even though her mind is bubbling with ideas, Bath stresses that she just got started. "I am looking forward to working together towards a common goal. But it's early days and we're a large university, so change takes time."
In total, there are eighteen project leaders in the internationalisation team. In addition to the one focused on a warm welcome for international students, a project leader was hired in April to dedicate herself to the training and development of staff in (Dutch) language and intercultural skills.
Advertisement