After advice from UU and the university of applied sciences
Veritas members behind misogynistic messages to attend training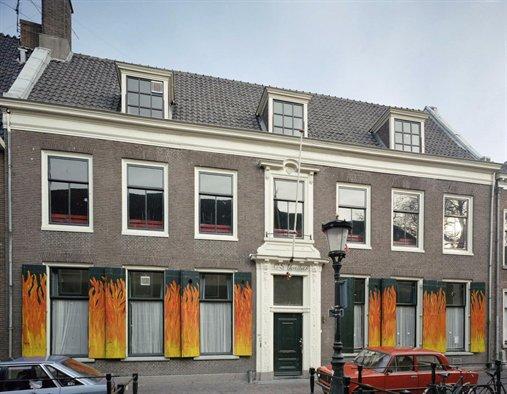 Photo: DUB
Previously, Veritas decided to suspend the members involved who exchanged messages that used coarse language with each other and to refer to the women in the association. The messages were exposed at the end of 2022 by Tim Hofman, from the Dutch Youtube channel Boos. The members involved are welcome back at the fraternity since February but they are banned from organising any activities during the present academic year.
After this decision, neither Utrecht University nor the Utrecht University of Applied Sciences saw any reason to impose further sanctions on the fraternity but Veritas was advised to have the members involved participate in an active bystander training, a workshop that aims to start a conversation about inappropriate behaviour.
"We thought that was good advice", explains Veritas chair Sophie Pizzuto. The same training was offered to the members of the association earlier this year but those involved with the message exchange were asked to participate on a later date.
After the story on Veritas, Boos started to receive "dozens of e-mails and DMs" about the Utrecht-based student association and others. The editorial office is still researching these messages and cannot say whether they will dedicate a whole episode to inappropriate and abusive behaviour within Dutch student associations.
Advertisement