East Community Team wants to become more visible
Walk-in hours at the Science Park brings social work closer to students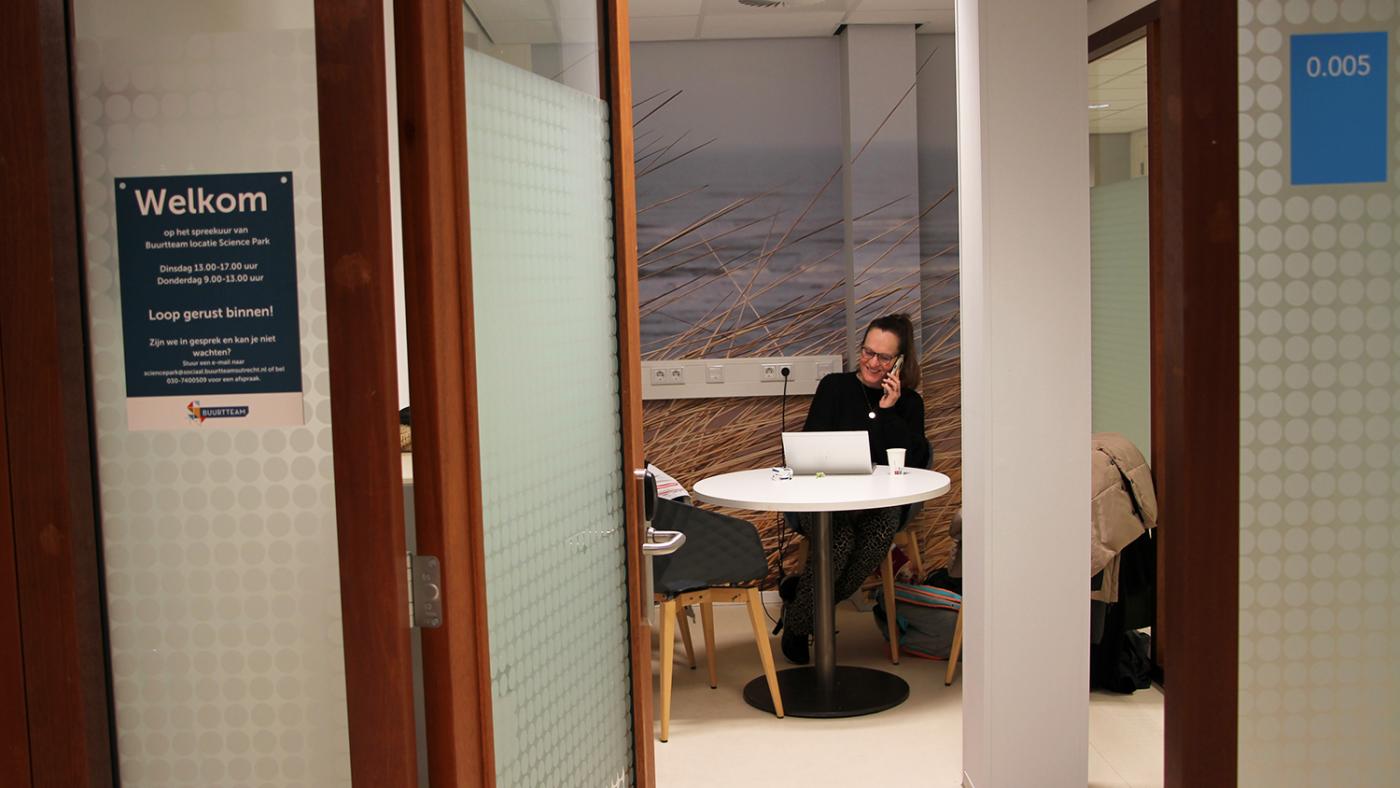 Photos: DUB
During the pandemic, the number of students asking questions to the social workers of the East Community Team rose. Most of those questions had to do with mental health, which led them to the conclusion that young people were experiencing more problems such as anxiety symptoms. This team covers the Science Park area, IBB, Schildersbuurt and Wittevrouwen.
To reach these students better, they set up shop at Bolognalaan 101 in February. The building is shared by Utrecht University and the Utrecht University of Applied Sciences. Students are welcome to walk in on Tuesday afternoon between 1:00 and 6:00 pm and on Thursday morning from 9:00 am to 1:00 pm. Everyone can come and ask them a question. Those who would rather not visit the building in person because of the risk of running into friends or acquaintances can also make an appointment by phone or e-mail to speak with one of the team members somewhere else.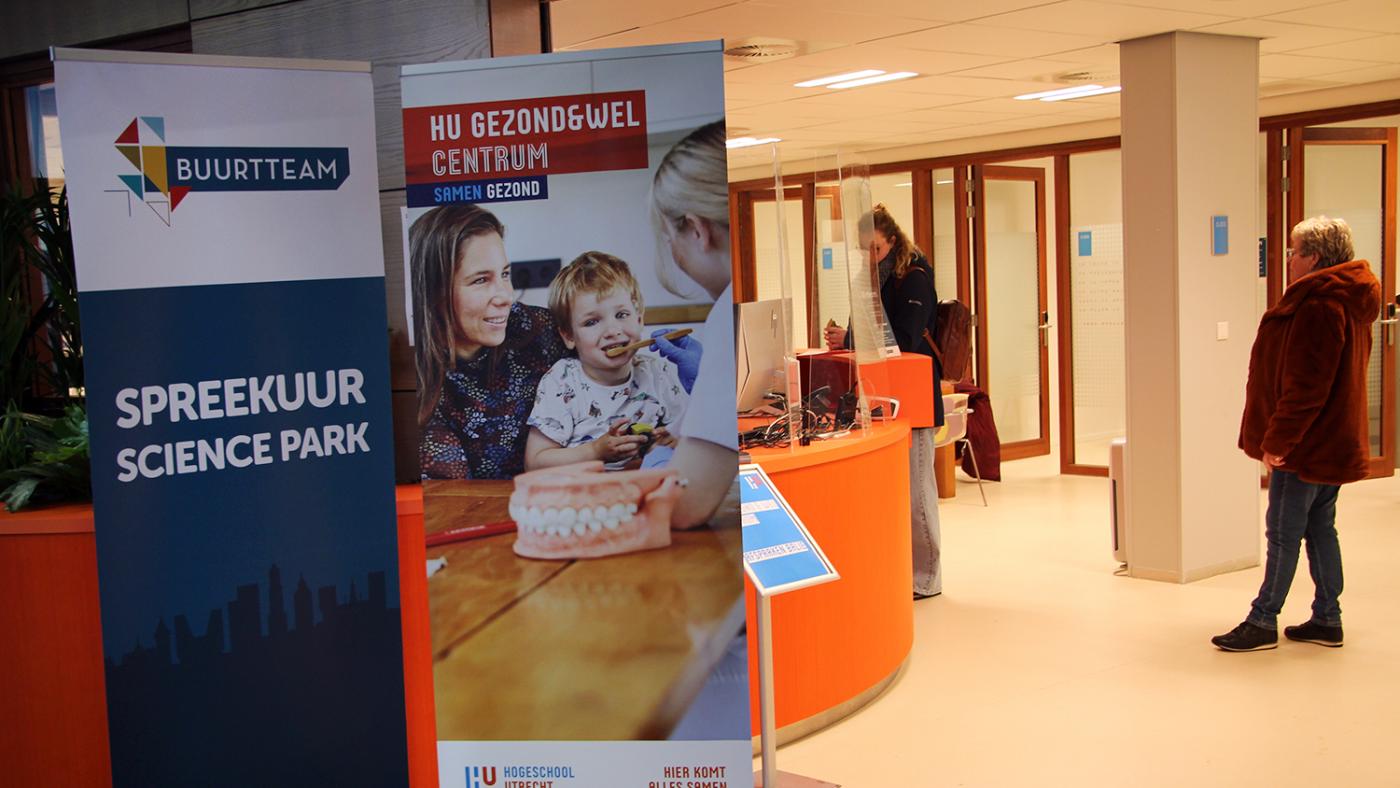 Helping students who are stuck find their way again
The choice of location isn't random. The same building also hosts the Health & Wellbeing Centre of the Utrecht University of Applied Sciences, where all study programmes having to do with health and wellbeing work together in an interdisciplinary way. According to team member Judith Roestenburg, the community team is looking to approach problems from a broader perspective. "Imagine visiting a physiotherapist because you have stress-related symptoms. It would make much more sense to treat the cause of stress instead of only addressing the physical symptoms." That's why the community team is working together with the Health & Wellbeing Centre.
The questions students can ask during those walk-in hours vary. The community team wants to help people who "got stuck", as Roestenburg puts it. "Getting stuck can take many forms. Apart from psychological problems, students can also walk in with financial problems or questions about housing — if they are at risk of becoming homeless, for example." The community team is also there to help students introduce more structure into their lives and it helps international students who have a hard time understanding Dutch bureaucracy.
Immediate help or a referral
In most cases, the team members are able to help students themselves. If not, at least they know where the student can obtain additional help, directing them to the right person or instance. For example, they could advise the student to look for a psychologist, a general practitioner, or someone who can offer advice on legal matters.
Although the number of people making use of the walk-in hours isn't massive, Roestenburg thinks that the service does seem to resonate amongst the residents of the Science Park. It's the students themselves who tell her this. That's why the community team member hopes that those who are in need of help will not hesitate to ask for it. "I hope they will come to us."
Advertisement