What if an employee prefers to keep working from home out of fear of catching Covid?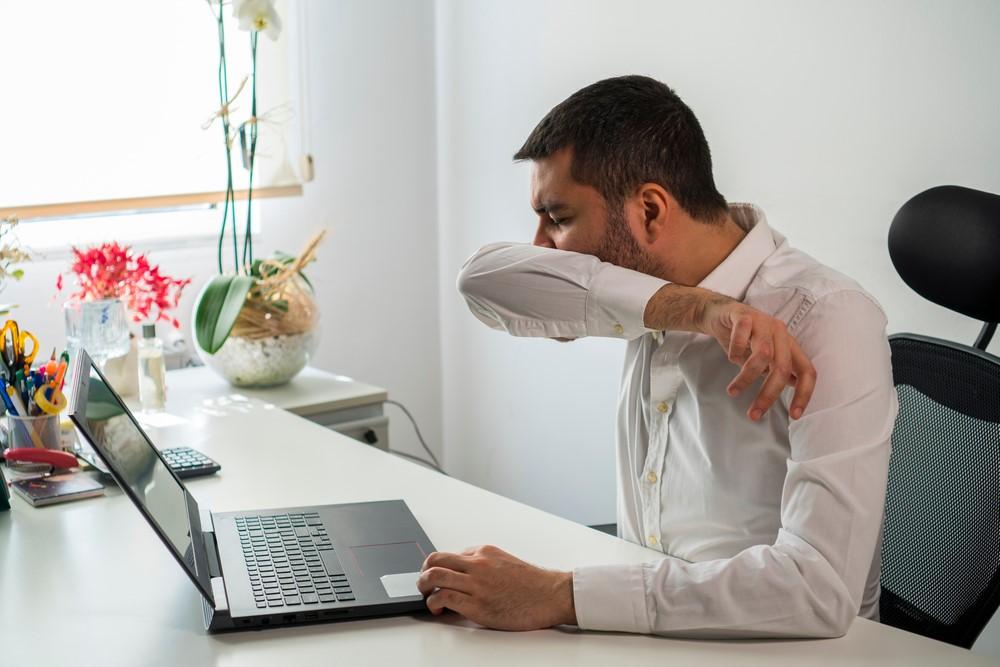 Photo: Shutterstock
In the Executive Board meeting held on April 4, Jochen Hung, councillor of the staff section, asked the board to clarify the rules in place regarding working in the office and Covid. He mentioned a meeting that wasn't held in a hybrid manner, despite requests to do so, because the organisers didn't want to have a hybrid meeting. For this reason, the colleagues who prefer not to come to the university for health reasons could not attend the meeting. "I would like the board to draw the attention of all employees to this issue".
UU President Anton Pijpers says this issue is taking place across the university and that there isn't one specific rule. "We, the members of the Executive Board, don't want this to happen, either. We must respect each other's choices. There is no one-size-fits-all rule. Colleagues have to consult with each other about these things. They must listen to each other and respect each other's opinion." Hung wasn't very thrilled with this answer. "I think we should follow the wishes of the vulnerable people". Something the board isn't going to do, as Pijpers' answer indicates. "I understand where you're coming from, but I can also imagine that most people prefer a meeting in person. Dealing with Covid in the workplace is an ongoing topic for us."
Proof of vulnerability
A similar discussion took place a few days earlier at the service board of the University Administration Office (UBD in the Dutch acronym). This discussion revolved around written questions asked by the board in February, when the Dutch government announced they were going to lift all Covid restrictions, which meant that everyone was allowed to go back to their workplace. The Service Board referred to the Occupational Health and Safety Act, which "states that an employee has the right to a safe and healthy workplace. The employer must provide proper working conditions and protect the employee from risks at work. Employees must ensure their own safety and that of their colleagues. How is the university going to do that?"
The written reply of managing director Leon van de Zande was that the university is following the government's advice (link in Dutch, Ed). He stresses that employees and students should follow the university's guidelines. He also wrote that colleagues whose state of health makes them vulnerable always have to be more careful than others - for example, they must avoid catching the flu because it can make them much sicker. That is no different now that Covid is still circulating, he argues. Anyone who's worried about catching Covid in the workplace should talk to their colleagues and supervisor. "But there is no right to work from home", he says, concluding that those who do not feel heard would do well to seek advice from the company doctor.
The Service Board wasn't pleased with these answers and revisited the topic in the meeting held on March 31. The board members stated that Covid can offer a bigger health risk than the flu. In addition, they mentioned that they don't just mean colleagues with underlying health issues themselves. "We're talking about all employees. There are colleagues who take care of a loved one, roommate, or who have family members whose health makes them more vulnerable to the virus or keeps them from getting vaccinated. The examples are numerous." In addition, they found that the social pressure to be present in the office again is increasing more and more. "We've also noticed that people seem to find it hard to understand that not everyone is happy to go back to the office. Unfortunately, this also applies to supervisors. This attitude is not exactly inclusive and people are not sufficiently aware of this."
The board members want to know what the rights of the employees are. Is an official diagnosis from the company doctor necessary to claim the "right to a safe and healthy workplace"? In addition, they wonder whether employees are obliged to disclose their health or personal situation to their supervisors. What's more, they wonder about the rights of employees that aren't seen as part of the vulnerable group: are they supposed to go and disclose health problems they kept to themselves as they were not relevant to their work before? And what should employees do if they are not heard or understood by their supervisor? What (formal) procedure applies to them? The managing director promised to answer the questions in writing.