World's largest rainbow-coloured bicycle path being painted at De Uithof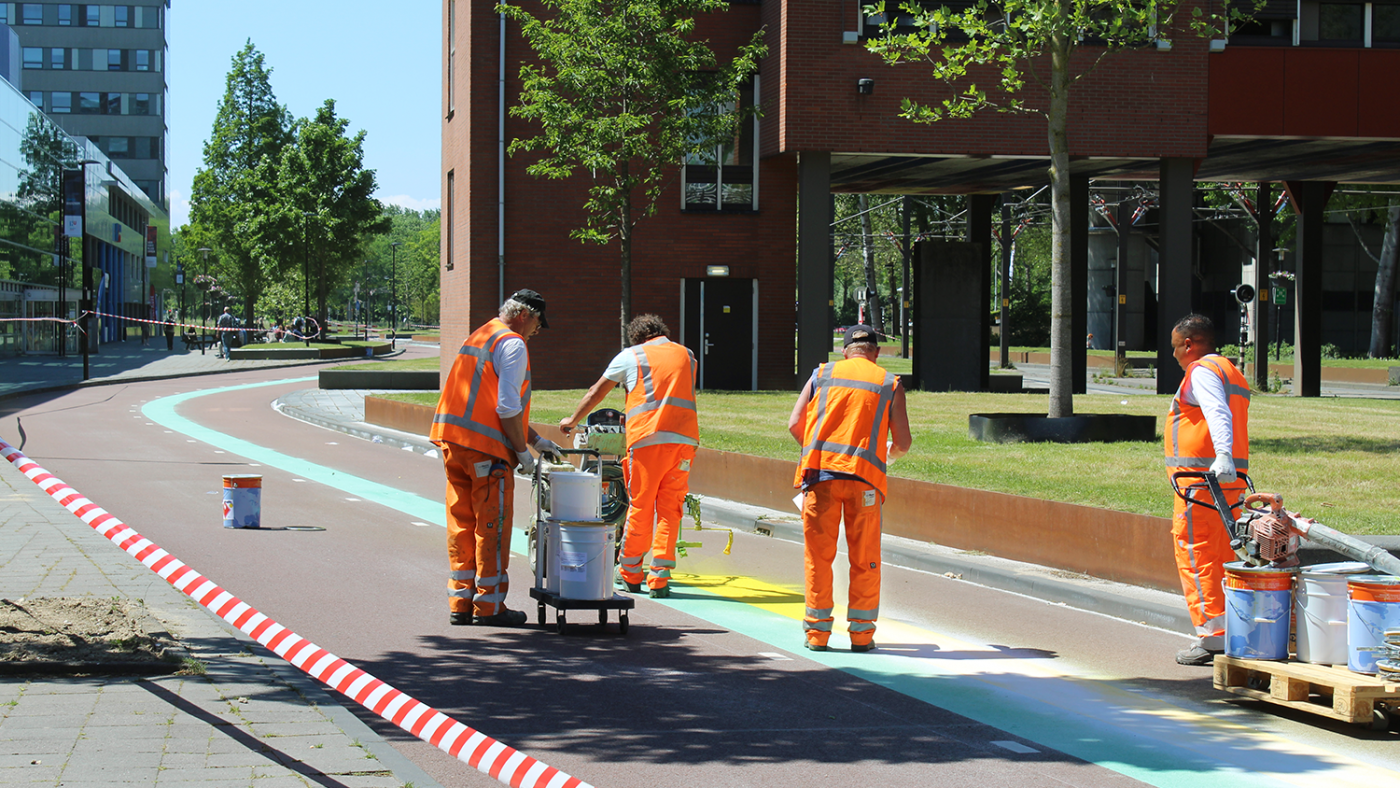 The paintwork for the rainbow-coloured bicycle path started last Monday, June 7. Photo: DUB
Featuring the colours brown, black, purple, blue, green, yellow, orange, and red, the bycicle path will start at Padualaan 97 (the building that hosts the Utrecht University of Applied Sciences) and end at Heidelberglaan 15 (near the Administration Building). The paintwork started on Monday morning and is expected to be completed by Thursday. The bicycle path will be closed until the paintwork is done.
Broad diversity
The idea was proposed earlier this year by University of Applied Sciences student Elias van Mourik and GroenLinks (Green Left) councillor Melody Deldjou Fard. Together, they wrote an open letter to the educational institutions located in the USP requesting to create a permanent symbol standing for inclusion and diversity. As an example, they suggested a rainbow-coloured bicycle path.
Utrecht University, Utrecht University of Applied Sciences, and the University Medical Centre Utrecht have joined forces to carry out the project, which aims to show that everyone is welcome to be who they are. Although the rainbow flag is a symbol of the LGBT+ community, the parties involved want the bycicle path to stand for diversity and inclusion in the broadest sense of the word. "Everyone can be themselves and is welcome in the Utrecht Science Park," says Elena Valbusa, Diversity Officer at Utrecht University. "Regardless of colour, sexual orientation, cultural background, disability, or your parents' income. We prefer to look at the human being, with everyone's own talents and qualities and how we can develop them further."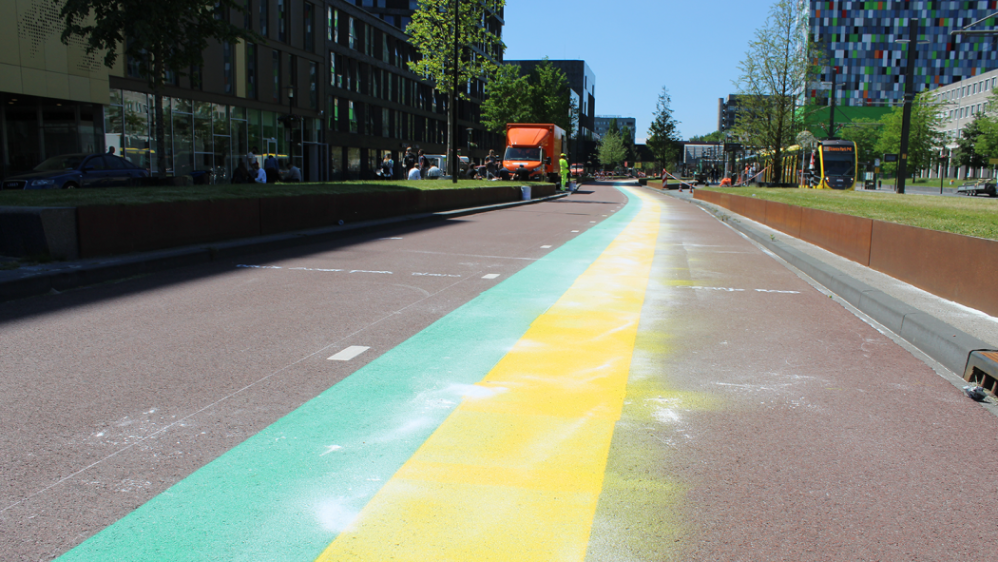 The new bicycle path is also intended as a launch pad for a series of joint activities on inclusion and diversity by the three institutions. The official kickstart will take place in the autumn because of the Covid-19 pandemic. UU's Diversity Dean Janneke Plantenga says the three institutions already have a number of initiatives related to these themes, but the bicycle path provides a good opportunity to organise activities together. "We can have a series of lectures or tell the stories that the bicycle path stands for in a podcast series. We're going to start working on the exact details in the next few months."
Go big or go home
Student Elias van Mourik is happy that his idea is being implemented during the international Pride Month. "A lot of people live, work and study at the Utrecht Science Park. So, it's wonderful that there will be a symbol showing that everyone is accepted in this place."
Set to be 570 metres long, this will be the longest rainbow-coloured bicycle path in the world. "Go big or go home", Elias laughs. "Why would you make a bicycle path that's one metre long if you have the space to make the longest one in the world?"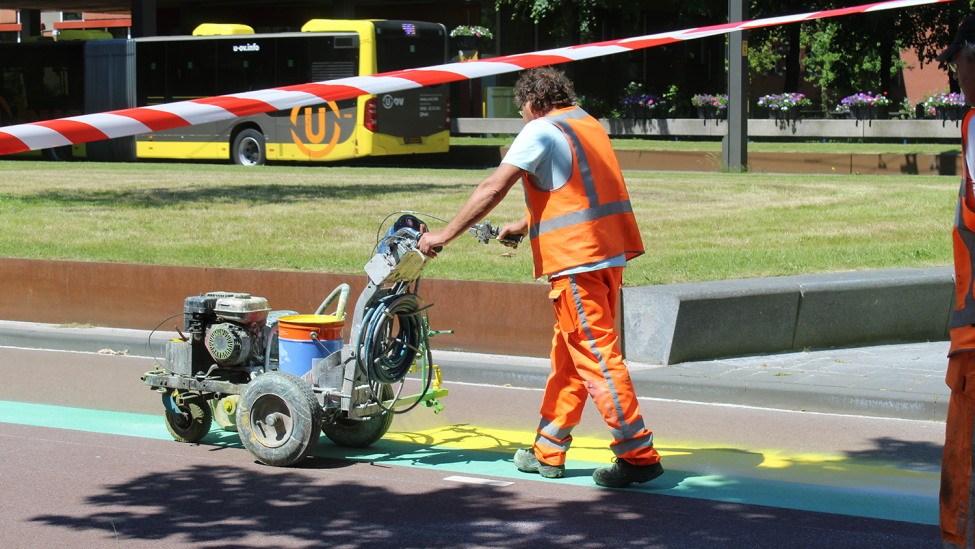 Advertisement