Students react
How should USC be punished for the sex acts in its headquarters?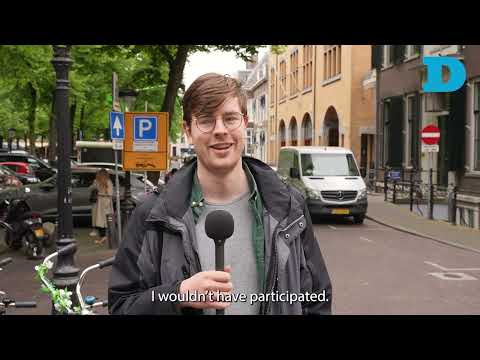 Welke straf voor Utrechtsch Studenten Corps zou bij de vereniging doordringen?
USC rector Hiddo Laane reacted to the incident in a recent DUB article, calling it an "abnormal behaviour". He also said that the association had followed the procedures for this sort of occurence and immediately communicated it to the university and the university of applied sciences. The association is investigating the affair. According to Laane, "heavy sanctions" are going to be applied to keep this from happening again. 
Laane preferred not to say who exactly is going to be punished and what kind of punishment they are going to get. Utrecht University stated that it is waiting to see how USC's board is going to handle the situation. Once that's clear, the university will decide whether any additional measures will be necessary. UU could take away the board's grant, for example, or forbid the association from participating in academic ceremonies. One of the questions to be discussed is whether the association itself can be blamed for the incident — and, if so, to what extent — or if only those involved should face consequences. The way USC's senate will deal with the affair will be under the microscope as well.