USC board disapproves
Student association lands in hot water due to sex act in its headquarters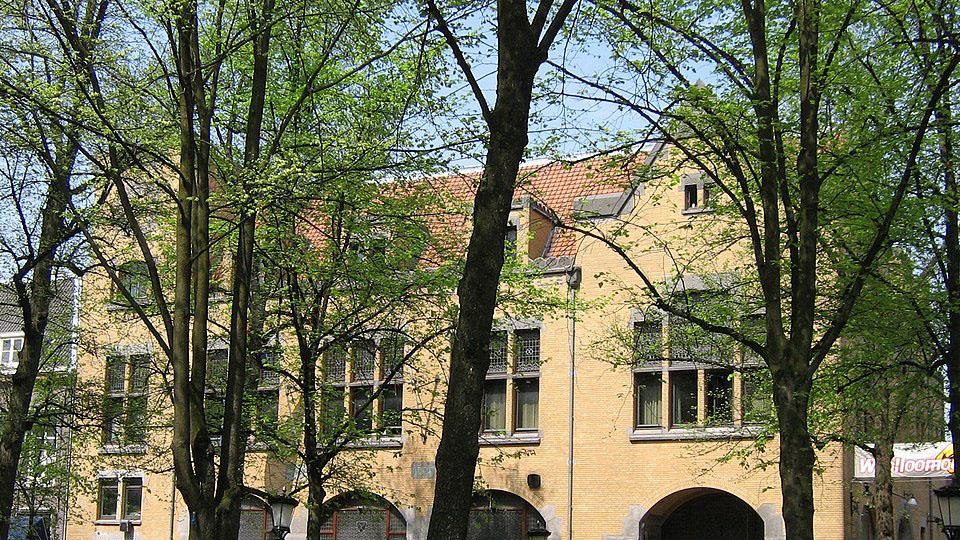 In the photo published by GeenStijl, a USC servant seems to be holding a bottle between the buttocks of a woman. The woman is on a table on her hands and knees, dressed only in golden glittery boots. A few members of the student association are visible in the background. It's clear that the scene takes place at the association's headquarters at Janskerkhof.
Other media also picked up on the incident. RTV Utrecht spoke with a member of the association, who said that this type of activity happens often at the association. The article also wonders whether this can be considered inappropriate or transgressive, considering it looks like the woman was doing that voluntarily. An expert points out that other members of the association may not actually want to see such an act. Do they feel free enough to say something?
Heavy penalty
In response, USC rector Hiddo Laane vehemently disapproved the controversial act at USC's headquarters, calling it "an abnormal behaviour". Laane adds that the association has established procedures to deal with this sort of incident, which are being followed in this instance as well.
When the board heard about what happened, Utrecht University and the Utrecht University of Applied Sciences were immediately notified. The association then went on to investigate the matter themselves. According to Laane, USC will impose "heavy penalties" to prevent this from happening again. Howver, he doesn't specify who will be punished and what their punishment will be, neither does he get into details about what happened. Laane also refrains from answering whether this kind of thing happens often within the association.
The university states that it will wait to see how USC's board will handle the issue. Once that's clear, the university will decide whether or not additional measures will be necessary. This seems to have become UU's standard reply for this kind of incident. Last year, the university had the same reaction when another student association, Veritas, landed in hot water over sexist WhatsApp messages.
"We realise that a board cannot always prevent transgressions from happening. But we do think it's essential that student associations foster a healthy culture by doing their best to prevent excesses and working effectively if and when these things happen," a spokesperson writes.
In cases like this, the guideline for student organisations is taken as a starting point. That document states that "no one's worth should be affected during the meetings and activities organised by the association, and all members should treat each other and other parties with respect."
Similar case in Breukelen
Along with the photo, a video was shared across social media as well. A woman, which is said to be the same as the one in the USC video, is in a similar pose as people around her are encouraged to throw rings around the bottle. Laane emphasises that these images were not filmed at the USC headquarters and that there are no USC members in the video.
According to the newspaper AD, the video shows members of the rugby club of a student association from Nyenrode University, in Breukelen. The president of the club is said to have been relieved of his position.