Museum gets a revamp
Visitors become scientists themselves at the new University Museum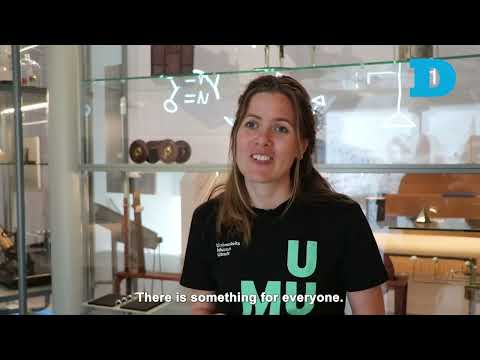 Bezoekers worden zelf onderzoeker in het vernieuwde universiteitsmuseum
On Monday, the ceremony that marks the beginning of the academic year will include a procession in which the university's professors will walk from the Utrecht University Building (Academiegebouw) to the Utrecht University Museum, on Lange Nieuwstraat. The museum, which has just been renovated, will be officially inaugurated by Erik van Sebille, UU's first professor of Public Engagement.
For the past three years, the University Museum has been closed for renovations as its original version from 1996 became way too small for the rising number of visitors. In 2019, the museum attracted a total of 75,000 people. In the renovated version, the main bottlenecks have been solved. 
The renovations also gave UU the opportunity to revamp the exhibitions and shift the museum's emphasis, turning it into an interactive museum. On its first weekend, the new University Museum will launch the "citizen science" project Check Your Place, in which the general public will help with research. Children and young people will be asked to take a good look at their favourite place outdoors and indicate why it is their favourite spot. Scientists Kathrine van den Bogert and Gijs van Campenhout will then examine the data and hope to learn more about what makes young people enjoy certain places.