To avoid inappropriate and abusive behaviours
All first-year students to follow course called 'Consent Matters'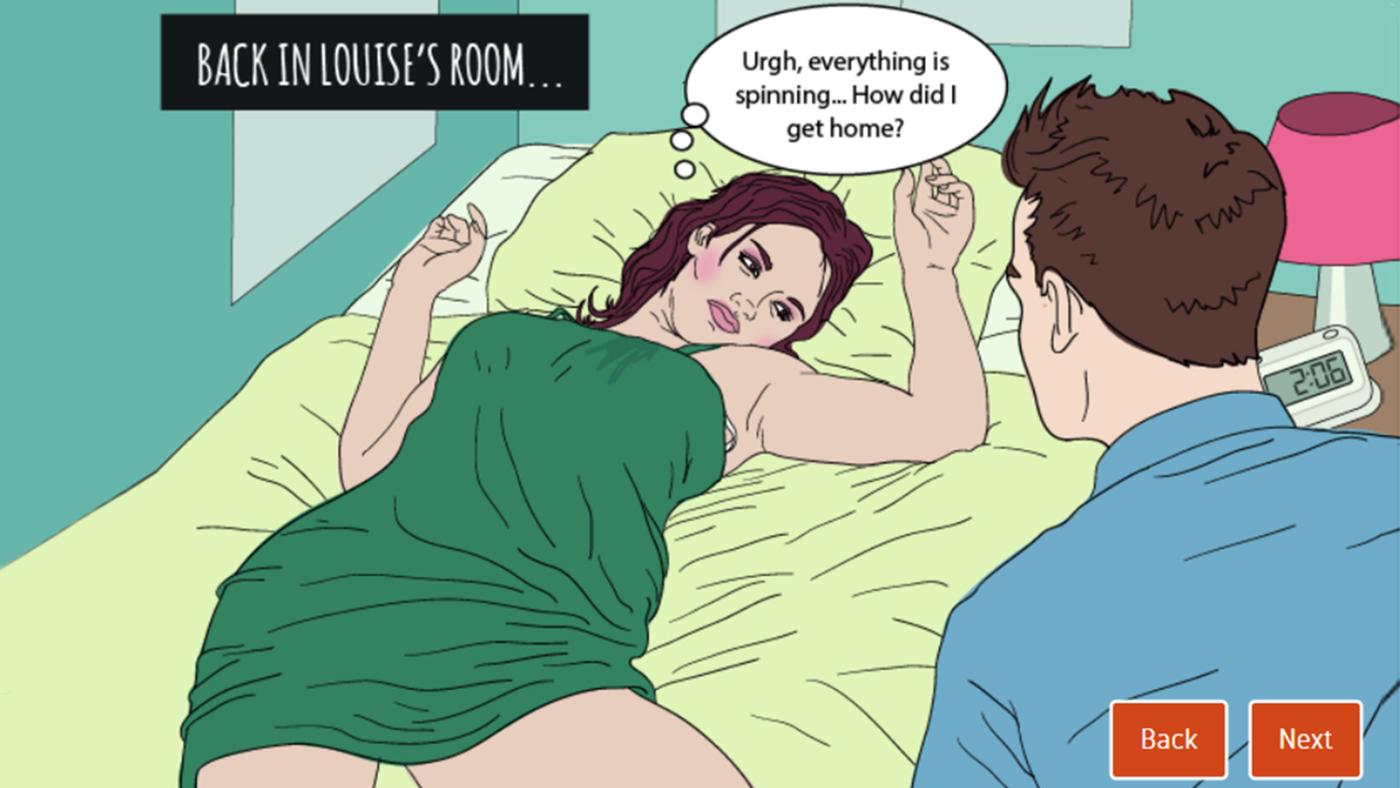 One of the scenarios discussed in the course.
Consent Matters is part of a broader campaign to improve safety at UU. Scheduled to start in the next academic year, it is intended to encourage students and employees to be respectful towards each other.
In this online course, students will be exposed to animation clips, multiple-choice quizzes, and examples of scenarios related to consent to sex or other physical contact such as kissing. Suppose you're at a party and you've been drinking, what does "consent" mean in this situation? Does consent work differently when one is in a committed relationship compared to someone whom they just met? Can somebody make a move without having obtained clear consent first?
Out of sight
This is the latest in a series of initiatives carried out by UU to raise awareness and improve social safety. Sexual abuse is common among students, according to a report published by Amnesty International in 2021, which revealed that approximately one in ten women are raped as university students. That same year, activists from Amnesty International called on Dutch universities to sign a manifesto promising to fight sexual violence. 
But, when doing so, universities are faced with a dilemma: sexual violence usually takes place in the private sphere, thus out of the university's sight. That is one of the reasons why Utrecht University has not signed the manifesto. "Universities should not be portrayed as the sole entity that can solve this problem," stated a spokesperson for the university at the time. Besides, UU was already working on an action plan to combat "inappropriate behaviour", a concept that encompasses not only sexual harassment and abuse but also things like bullying and intimidation. 
Student associations and organisations find that they too should be more active in dealing with sexual harassment and abuse among students. Last week, they signed a pledge, which was written together with Amnesty International. Their action plan stipulates what they must do in case such an incident occurs. It also proposes ways to improve the procedure to report these incidents.
Healthy relationships
The online course, which requires no more than one hour to follow, comprises three modules about relationships, consent, how to improve how we talk about the subject, and what people can do when they witness somebody's boundaries being crossed. The course also covers the recognition of one's own boundaries and what may prevent students from intervening in an uncomfortable situation.
"Our goal with this course is to expand social safety among students. It is intended to help them build healthy relationships with others and indicate their boundaries. The course also provides tools on how to react when witnessing something inappropriate happening to someone else," explains Lieke Sjerps, head of HR Expertise, who is involved in the project. 
Talking about it
The course is not mandatory but students are encouraged to follow it, says Sjerps. Afterwards, the participants will engage in a supervised discussion. "The debate will focus on standing up for others, which is a section that provides tangible tools. It's also a relatively safe topic to discuss in a group." 
The course leaders will be trained to do it. There will also be a manual with exercises that aim to guide them on how to conduct these conversations. "It should be a source of support when someone gets triggered by the topic and seems to need help, for example."
It is up to the faculties to define how and when the course and the subsequent discussions will be organised. Sjerps: "This can be done in different ways and led by either students or employees. Teachers could conduct discussions after the course as well, tutors could pay attention to this, and student organisations could get more involved." 
The faculties of Veterinary Medicine and Social Science are striving to offer the first course in the Autumn and the subsequent debate during the Wellbeing Week, in November. Other faculties would like to extend the course to older students, not just first-year ones.