Failure is still a taboo
'Don't walk around feeling like you've failed'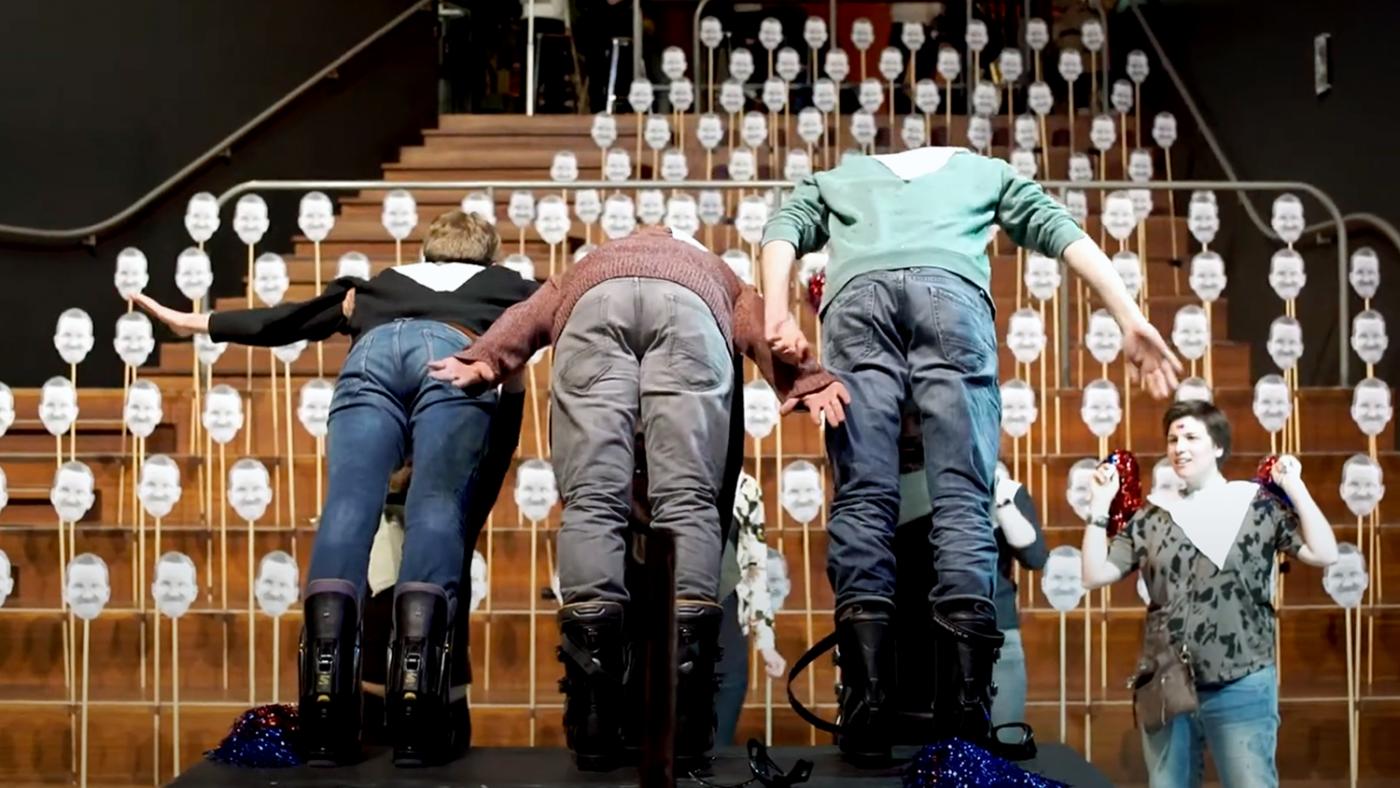 A scene from the Fail Festival from 2018. Photo: TivoliVredenburg
"Whenever we're confronted with adversity, we feel like we've failed as humans. The fear of failure and the pressure to perform are always around the corner." With these words, TivoliVredenburg announces the Fail Festival (Faalfestival), which is organised by Utrecht University in collaboration with the Institute of Failure Studies. The duo also organised the first edition of the festival, which took place in 2018.
The festival will provide plenty of opportunities for people to talk about their failures. There's a Hall of Shame, a Fail Fitness Club, and workshops on stumbling through speed dates, falling and getting back up again, and how to increase one's fear of failure (yes, you read it right). Author Thijs Launspach will talk about his book Fokking Druk ("focking busy", Ed.) and Tim Hofman will have a conversation with Splinter Chabot about male vulnerability.
Comedian Andries Tunru will talk about his experiences with failure as well. Tunru studied psychology at UU and then chose to study improvisation theatre. In his current show, In Theorie (In Theory, Ed.) he uses his background in psychology to dissect the human psyche in a humorous way. Tunru got famous thanks to his participation in the TV quiz De slimste men (The Smartest Human, Ed.). He won six episodes but lost to Rob Kemps in the final round. In his current show, he discusses how he was affected mentally by losing a final like that. 
Failure is a recurrent theme in Tunru's performances. "My brother and  I had the idea of 'hacking' the TV quiz Lingo. We spent a few months working on an algorithm to play the game more efficiently. It was a brilliant plan but we lost anyway. In the beginning, we were definitely down about it but, in the end, we managed to laugh about the situation. But that's not all, it actually inspired a really nice scene in my first comedy show."
Prompted to give an advice to students, Tunru says they should things in perspective. "It always helps me to realise how quickly I forgot it when someone else fails. Most of all, I feel compassion for that other person. It's not like I'll go like 'ha, ha, loser!' every time I see them. So, I'll just assume that the rest of the world does the same as me."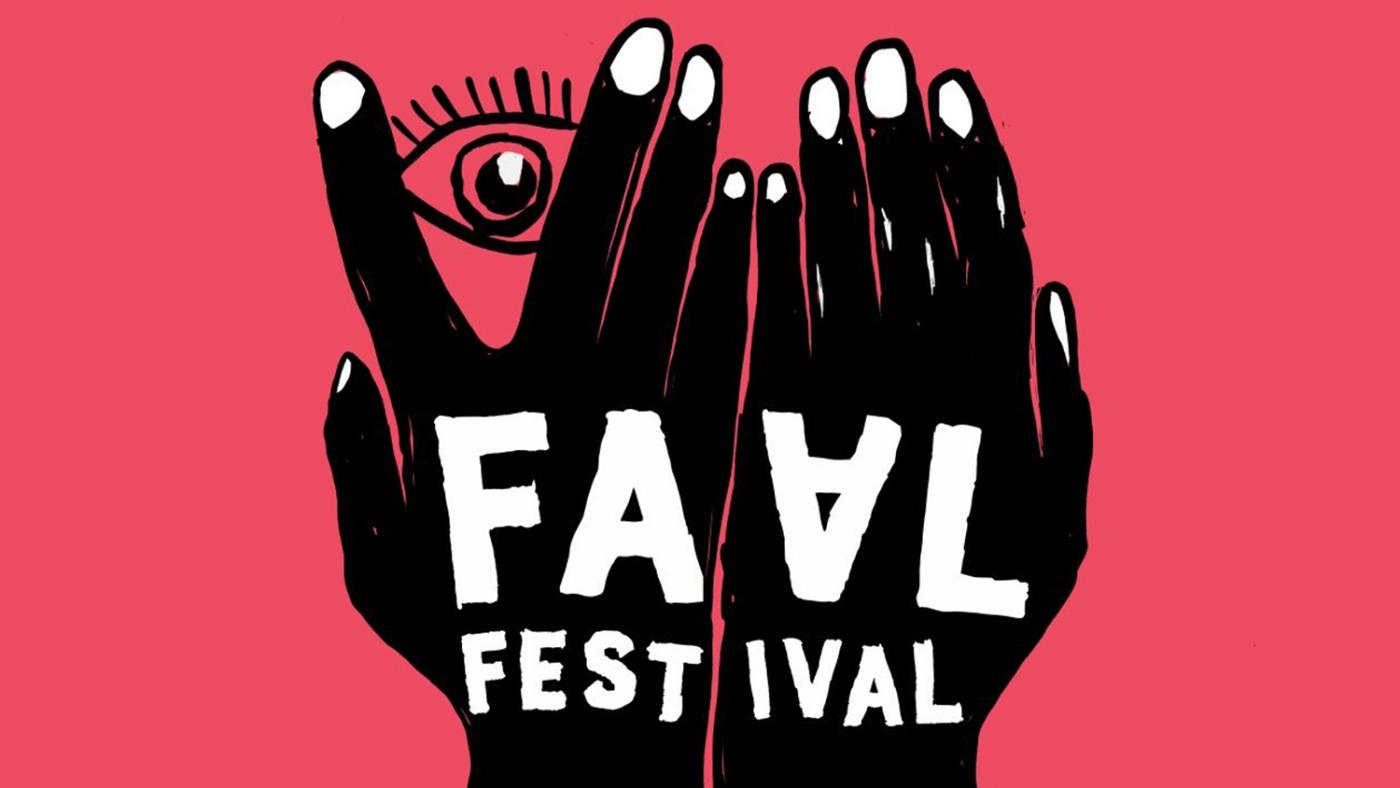 Management books
People often say that we should be more open about our mistakes because failure is part of life and it can teach us a lot. Earlier this year, DUB published a column by psychologist Jaap Bos about the way the university handles failure. In his view, failure is seen as synonymous with someone who "hasn't yet met the requirements of the system", a perspective that is influenced by management books and that makes failing almost impossible. It is instrumentalised as a means to complete a course. To Bos, failure is when we face the fact that life doesn't submit to our ideas of it. It isn't the road to success, either. "Failure is just something you have to go through."
Imposter syndrome
Another workshop to be held as part of the festival will focus on cancel culture and social media. It will be given by the media scientist Dan Hassler-Forest. Asked about his own experiences of failure, he mentions all the times he's been rejected in job applications and when he did not win two major research grants. "I feel like a failure even though I know that a rejection like that doesn't mean you are not capable, or that you lack in quality. It's still hard for me not to take it personally, not to feel like I've failed. That sense of failure is strengthened by the persistent 'imposter syndrome' that I have even after all these years as an academic. Deep down, I feel like I don't really know what I'm doing and that it's just a matter of time before people notice that and expose me." Taking pleasure in his work and getting positive energy from students and co-workers are two things that help him move past that feeling.
In his opinion, students should use their college years to experiment, both academically and beyond. "Failure can be very educational, like when you have to adjust your plans or choose another study programme. Try to focus on the most important questions: what do I like to do? What am I good at? Finding the right combination of these two things is the key to a great life, even after your studies!"
What have I learned?
The rejection of an important research proposal was a major downer for Isabel Arends, Dean of the Faculty of Science. "Writing a proposal for a Vici grant was a meaningful moment in my career. This is a grant awarded by the Dutch Research Council (NWO). If successful, you get around one million euros to finance your research. That was in 2007 when my children were still very young and I had just become a professor. I thought: 'This is it, this is the moment I am going to prove myself'. So, I spent a lot of time talking to partners and practising with coaches in order to write my proposal in the best way possible. But, in the end, it wasn't accepted. That was a major disappointment and I felt like I hadn't lived up to the expectations of a professor, even though I knew the chances of approval were a mere 15 percent. It wasn't scandalous that I didn't make it, but it gnawed on me anyway."
"One of the things that helped me deal with that frustration was being open about it, talking about it. I shared my story with people around me, including how I felt. I also thought a lot about what I had learned from this and what it brought me as a person. I shared my learning experience and I'm still doing that. The fact that I know so well what it means for researchers not to get the grant they want, is something that still helps me now as a dean. That means I can offer better support to the staff members and professors in my faculty."
She too believes that it's a good thing to tell students that failure is okay. "Hopefully, that will contribute to reducing their stress, and clearing their heads a little. I would like to tell students that they shouldn't walk around feeling like a failure. Share your story with the people around you, with your family, colleagues, friends, whoever. Make a story for yourself: think about what you've learnt and what that brought you. Be proud that you've tried something, even if you didn't succeed."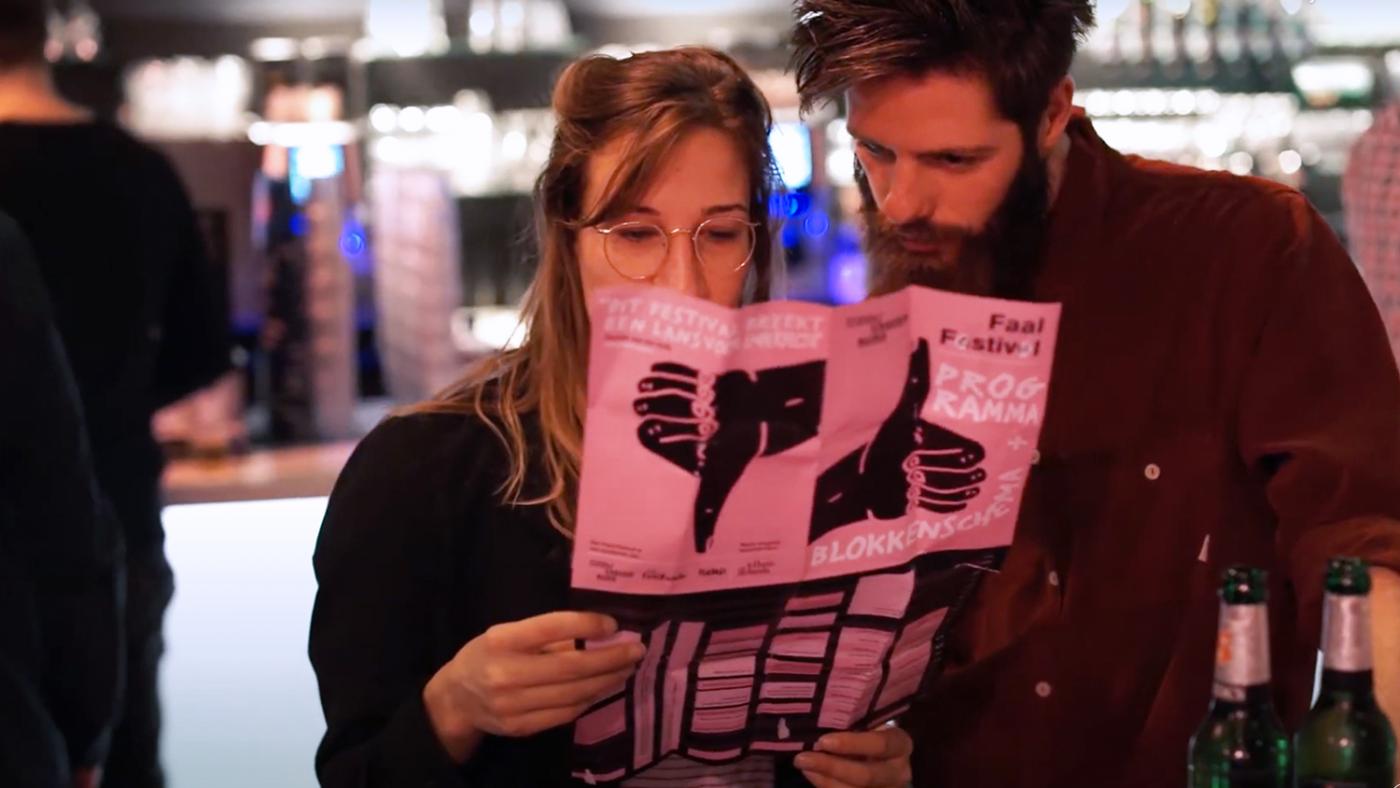 Image from: Faal Festival, The Aftermovie, TivoliVredenburg 2018
The importance of failure
Marij Swinkels, Assistant Professor in Policy Sciences at the department of Governance, studied the way political leaders respond to crisis situations for her PhD. In 2019, she wrote a column for DUB (in Dutch only, Ed.) about the importance of failure. "Normalising failure enables us to work sustainably on that better world we value so much," she wrote in the column. She even called failure a fundamental part of the organisational structure.
The first thing that comes to her mind when asked about a moment of failure in her own career is a literature review in the beginning of her PhD research. "My supervisors and I thought it would be a logical next step to do a broad orientation on the concept that would be the central theme of my dissertation: policy ideas. I started the review very meticulously and systematically, in order not to miss anything of the broad selection of literature about the concept. But I soon realised that that was pretty complex and I felt like I couldn't keep up with what it was about. Instead of gaining more understanding of the concept, I became convinced that the job was too complicated for me. It seemed more like something for a professor at the end of her career. In my view, I didn't have enough skills to handle this challenge, which made me tense and worried.
"I couldn't deal with it very well at first. I didn't want to acknowledge and name the issue, and I wanted to solve everything myself. It was only later that I started talking about it with other PhD candidates and I found out that everyone felt like that. So, talking about it helped more than trying to fix it myself or pretending that everything was fine."
Her advice to students is to show their doubts and ask questions other students whether they've ever doubted themselves, their skills or their intelligence. "We can break the taboo on these feelings of failure by daring to have that conversation. People are doing this more often now, as colleagues, in peer coaching groups, or talking to student about mental health, and it really helps to show that failure is just part of what we do. And it's okay that it is."
Everyone is unique
Professor Bruce Mutsvairo studied at the University College Utrecht, then moved to England for three Master's programmes, and back to Leiden for a PhD. He worked as a lecturer in Journalism in Australia and the US. Last summer, he returned to Utrecht to occupy the role of Professor of Media & Culture Policy.
Ignoring his tutor's advice made him feel as though he was failing. "My tutor always said that attending a conference was a waste of time. To him, all academics had to do was publish in peer-reviewed journals, everything else was irrelevant. So, every time I attended a conference as a PhD candidate, he made me feel like I was a failure."
Talking about it with other people made him realise that not everyone shared his tutor's opinions. "Obtaining different opinions was of vital importance. I also realised that this colleague was someone who preferred to spend time by himself rather than with others, so maybe it was rather convenient for him not to attend conferences."
He thinks his advice for students might be cliché, but it's true: "We all fail. The difference is how you handle that so-called failure. Everyone is unique. Know what your unique qualities are and focus on them. That way, there can be no failure. If you know what you have to offer, even when things don't go the way you expected, you know that another opportunity will come."
The Fail Festival will take place at TivoliVredenburg on Friday, June 2, at 7:30 pm. You can read the complete programme here. Tickets cost 17.50 euros.