'Every student should have the opportunity to become an adult in a student house'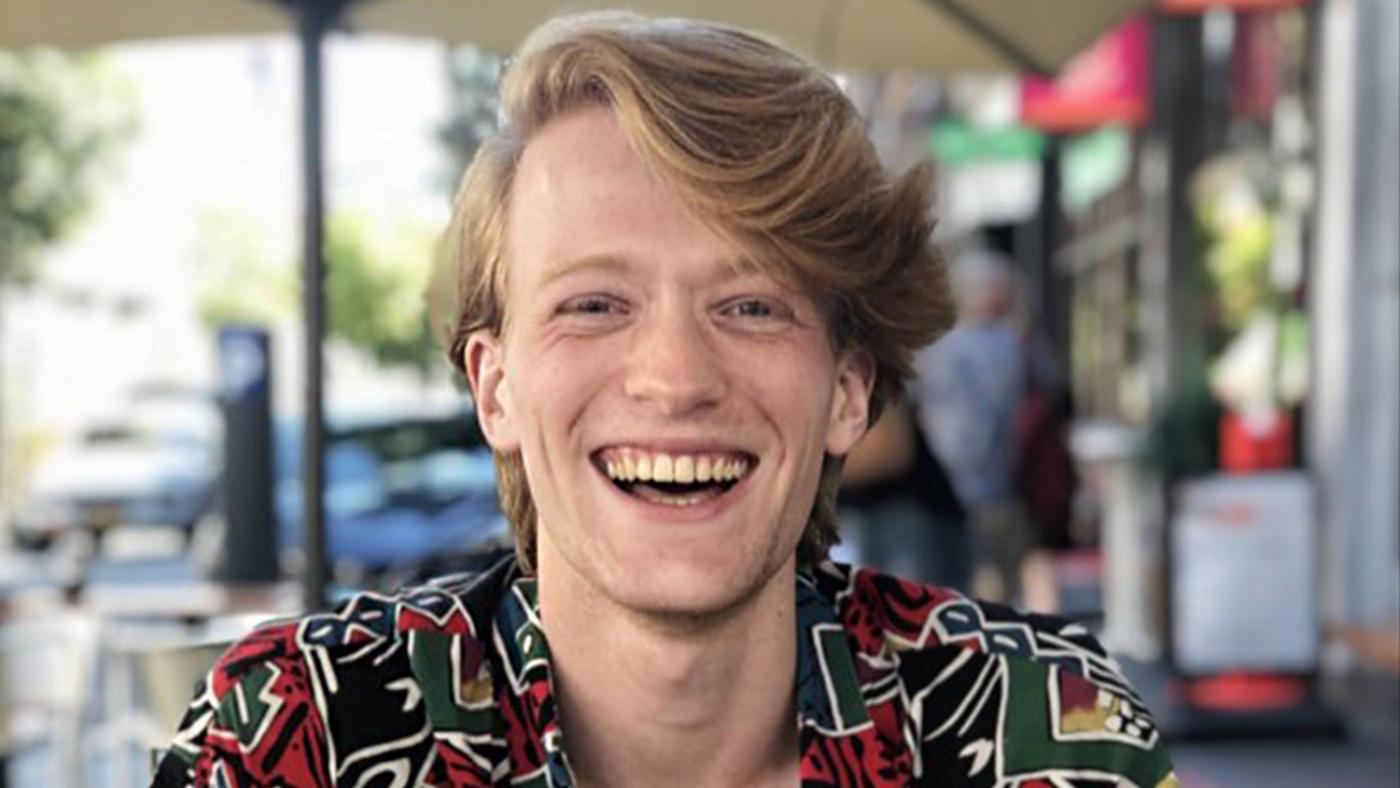 Daan Roovers. Photo: Angeliek de Jonge
A year before he moved to Utrecht, Daan registered with the SSH to obtain accommodation as a university student. It really took him an entire year to be invited to a hospiteeravond (event in which roommates are chosen, Ed.) for a room at IBB. "My first thought was that I didn't want to have roommates. But, once I moved there, I was totally convinced otherwise."
According to him, living in a student home is a significant experience. "Sharing a house or flat with other students means really becoming an adult, learning what that is. At the same time, it was also part of my frustration: I would highly recommend this experience to anyone, as it contributes to your personal development. That possibility should be available to all students."
That's why he decided to join BoKS, which represents all the tenants living in places owned by SSH in the six cities where the student housing organisation is active. Last year, Daan and a friend founded LOS, an organisation representing student tenants across the entire country. That means being the voice of 93,000 people. This initiative has landed him a UU Student Award in 2021, in the category 'exceptional extracurricular activity'.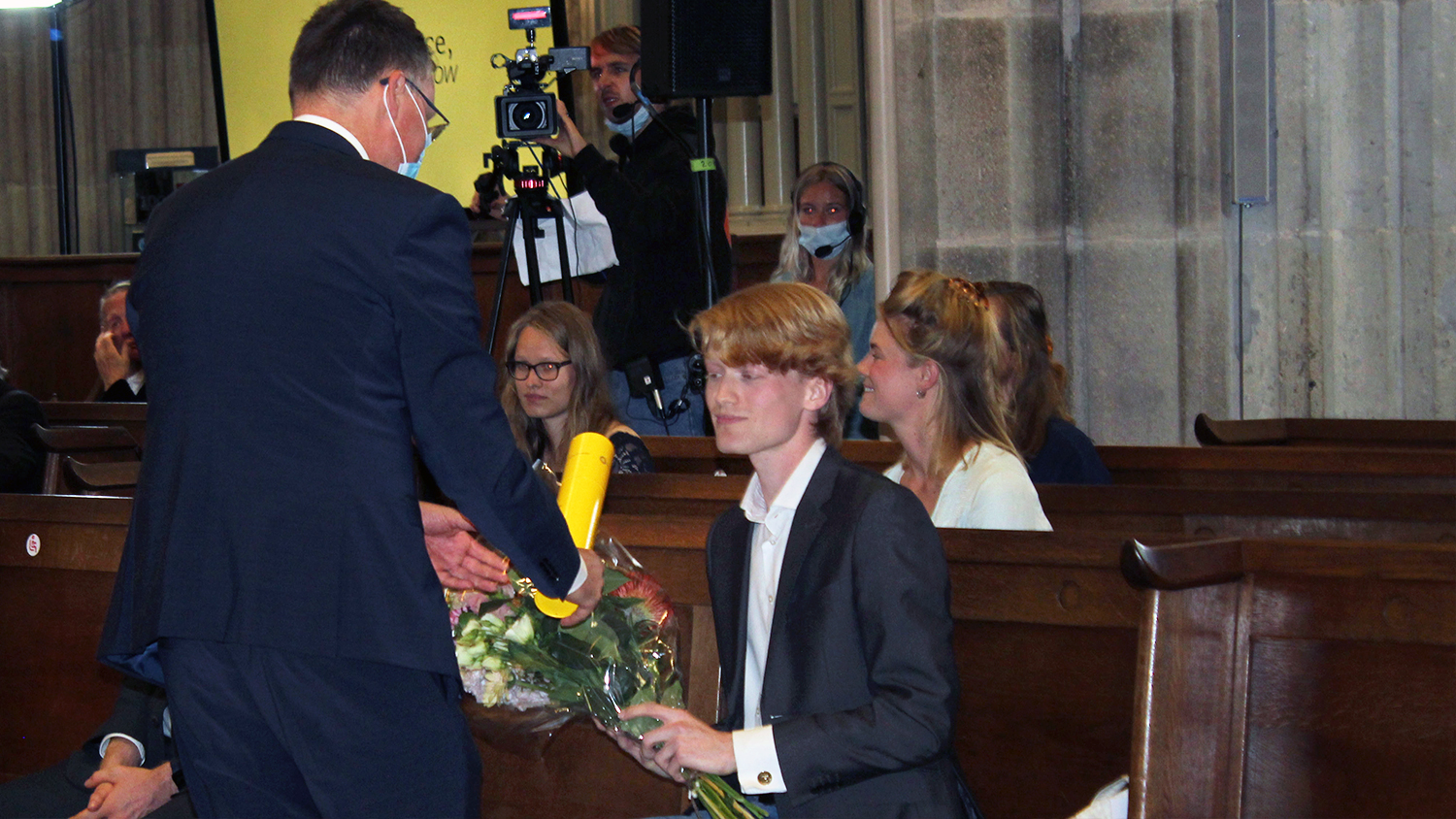 "It is a huge honour for me that people are paying more attention to the issue because of that award," laughs Daan. "This topic has been in the spotlight for quite some time. The crisis speaks for itself and doesn't need any more advocates: a lot of students, organisations and construction companies are committed to student housing."
Many parties propose solutions that don't sufficiently cover the scope of the problem
Daan is energetic, positive, and solution-oriented. He's really passionate about student housing. In practice, however, the market is unruly and complex, and it takes a long time before things get off the ground. The stark contrast between the urge to act and the hard reality sometimes rends Daan frustrated. "I've been BoKS' chair for two years. The longer you stay in this role, the more you realise, alongside the parties directly involved, that many problems simply cannot be solved. We agree about the problems and the possibilities, but we need more to reach a solution: there's got to be more awareness at the national politics level."
The lack of said awareness caught his eye earlier this year, when he was choosing who to vote for in the national elections. "I went through all the manifestos. Many parties came up with solutions that don't sufficiently cover the scope of the problem. I trust that politicians want the best for us, but it looks as though they don't have a clear view of the situation." How come? For Daan, "the solution to a local problem, such as housing, actually lies at the national level. But, under Prime Minister Mark Rutte, many responsibilities have been shoved to the municipalities, without financial compensation."
What makes the situation in Utrecht even worse: "It's the fastest growing city in the Netherlands. Utrecht is expected to get about 150,000 more residents over the next fifteen years. Many of them will be students. When I first came here, SSH applicants waited one to one-and-a-half years to get a room. But, now, if you register to SSH in the beginning of your degree, the least coveted rooms will only become available by the time you're almost graduating."
Student housing organisations are not the problem. "They take the tenants' side, and they also want more physical and financial space. SSH does what it can. They do their very best to provide more housing. In the past few years, they have managed to reduce the amount of time applicants have to wait for a room, but in 2021 it went up again by ten months. That can be quite discouraging sometimes."
The housing shortage makes students more vulnerable
The neoliberal winds coming from The Hague seem to have worsened the situation. "The problem is actually a lot broader than that. There's a housing shortage everywhere, we need more houses to be built everywhere, but there isn't enough being built. That generates other problems as well: the lack of student rooms makes young people more vulnerable to exploitation by malicious parties, such as slum landlords and private parties like Xior, Camelot, and The Student Hotel. They don't care about the students' wellbeing, they have stakeholders looking to make as much money as possible by focusing on studios with extremely high service costs. In a city like Utrecht, this creates a false dilemma: either you go for private accommodation, or you have no accommodation at all. International students are particularly vulnerable to that."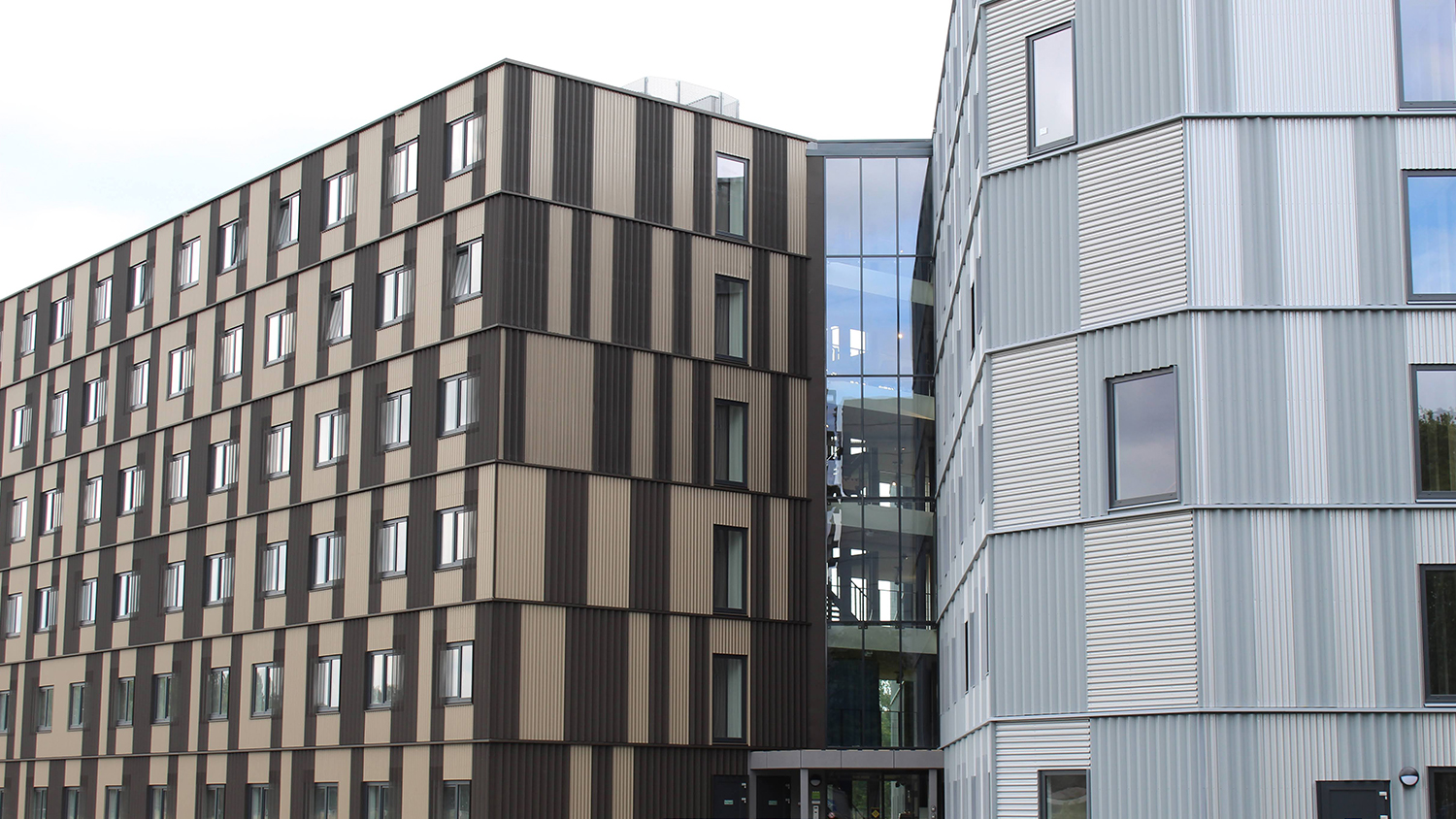 But local politics also influence the issue, according to Daan. "When I talk to local politicians, I notice that they, too, often feel trapped in this false dilemma: they find themselves forced to organise student housing in a not so friendly way, otherwise there's nothing at all. Utrecht politics should be a lot stricter with these private parties, establishing hard requirements. You can't build flats with expensive studios for students, so that they get the maximum huurtoeslag (rent benefits, Ed.) That doesn't do much for students' wellbeing, as they deserve the support of a student house. This housing shortage, which has been going on for way too long, generates the problem of private investors. After all, if there were enough places to live for students, I don't think a single student would choose to live in one of these privately-financed buildings."
Daan also notes that political decisions made in the past reverberate in the present. "In the past, any tenant with an income up to a certain amount could ask for rent benefits, but that was changed around 2000, when the new huurtoeslag was introduced. From then on, only those living on their own were eligible. Dependent housing is the most socially desirable form of housing, especially for students, but that suddenly became less attractive, financially. Construction companies therefore tend to ask 700 euros for a studio, so that the tenant can get 300 euros worth of subsidies, as that is a lot more interesting, financially, than renting a room for 400 euros to a student, without benefits. This model is really a thorn in my side."
Daan urges policy makers to consider the people for whom student housing policy was made in the first place: the students. He hopes to see policy makers taking it upon themselves to come up with creative solutions to reduce the room shortage in the short term. "Portable housing, an idea already being discussed, is an example. Not all places in the city are occupied by buildings. There are areas that are not suitable for permanent housing, but we could set up temporary housing there, such as containers. The many parties involved must agree on something like this, and make it happen in terms of policy."
Advertisement