How to cope in your student home in times of corona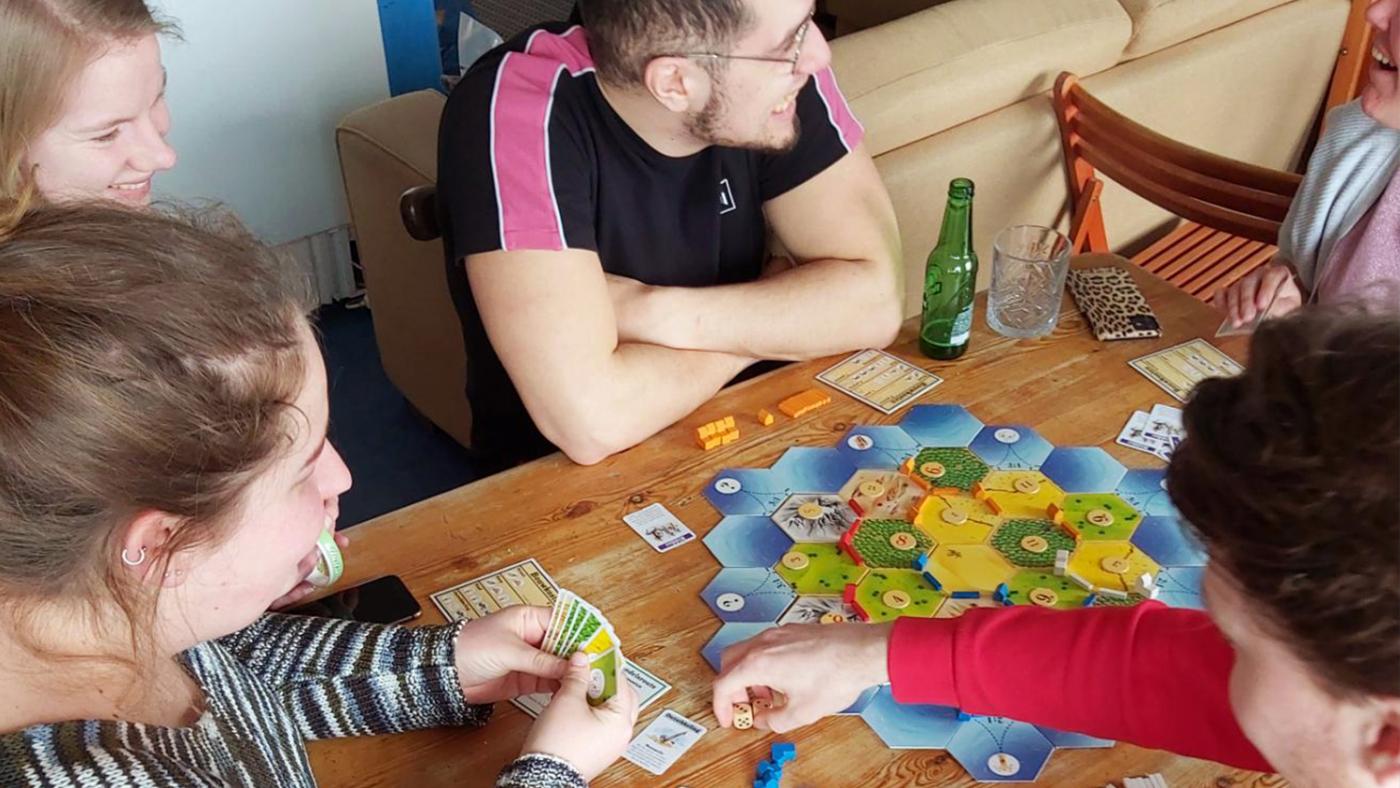 Old-fashioned board games bring housemates closer together. Photos were taken by the students we interviewed
You're forced to stay at home. One by one, all the stores are closing, or reducing their opening hours, and all restaurants and cafes are closed. Enjoying the first rays of the spring sun sitting on a café terrace is not going to happen. Almost everyone is home. In my house, it's the same.
Before the corona crisis started, I could already proudly say that I live in a tight-knit home, but this pseudo lockdown caused deeper connections in our house. Our home, with ten residents, in the Tuindorp-West Complex, is bursting with fresh energy and ideas. We eat elaborate meals together more often, work-out schedules are created, and in the evenings, a cosy ambiance is felt in the cramped living room.
To get some work-out time in, they exercised in the stairwell
The atmosphere in Daphne's (21) home has changed as well since the new corona measures went into effect. The Master's student of Orthopedagogy lives in a student house with a total of 17 residents. "We were always a tight-knit home, but now, we're dining together much more often. You're all home anyway, and there's nowhere to go. You see each other more, talk to each other more, so the sense of community really strengthened. Of course I'd rather not have been in this situation, but you do get to know each other better. I like spending more time with each other."
That sense of community shows itself in Daphne's house through game nights, dining together, making smoothies, and doing mini bootcamp sessions in the stairwell. "We have a few sports fanatics who are going stir crazy from not being able to hit the gym. To get some work-out time in, they exercised in the stairwell together. They put mats down and ran up and down the stairs a lot."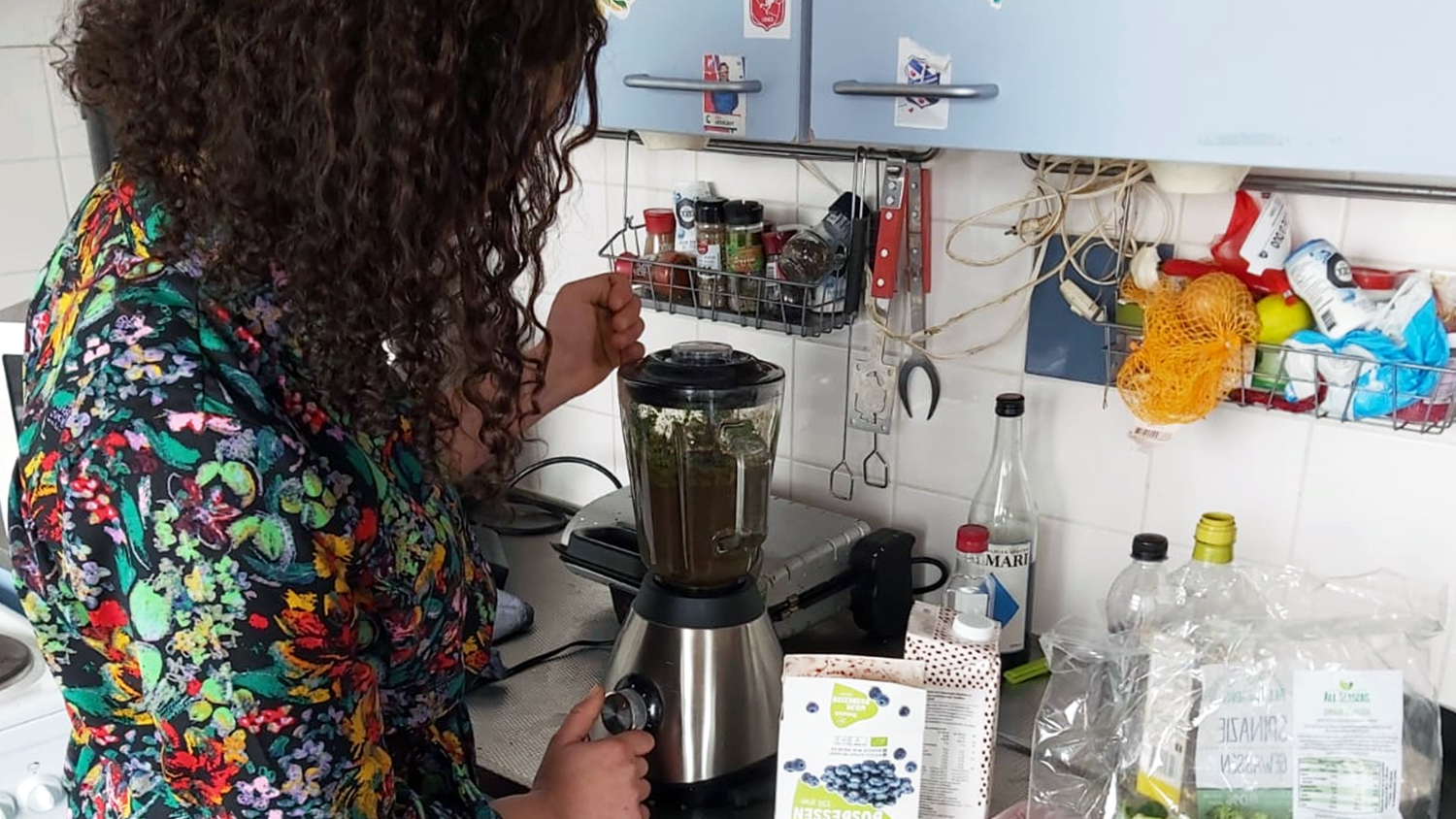 The students, who live at the Amsterdamsestraatweg, decided not to invite anyone else in until April 6. "We're a large group. With this regulation, we want to limit the risk of infecting others, in case we do have the virus. With so many people, it's almost impossible not to transmit the virus."
There's no corona panic
History student Annika (22) has similar experiences. Her house at the Cambridgelaan has become even cosier since the start of the corona measures. There, too, people play games and philosophise about the virus. "There's no panic about the corona virus with us, but it's nice to be able to talk to others. We don't want to lose our minds. Moreover, this whole situation is strengthening the bonds in our house now we're seeing more of each other. All of us are in the same boat, and that creates a bond that leads to amazing initiatives, like grocery shopping for the elderly, or applause for health care workers."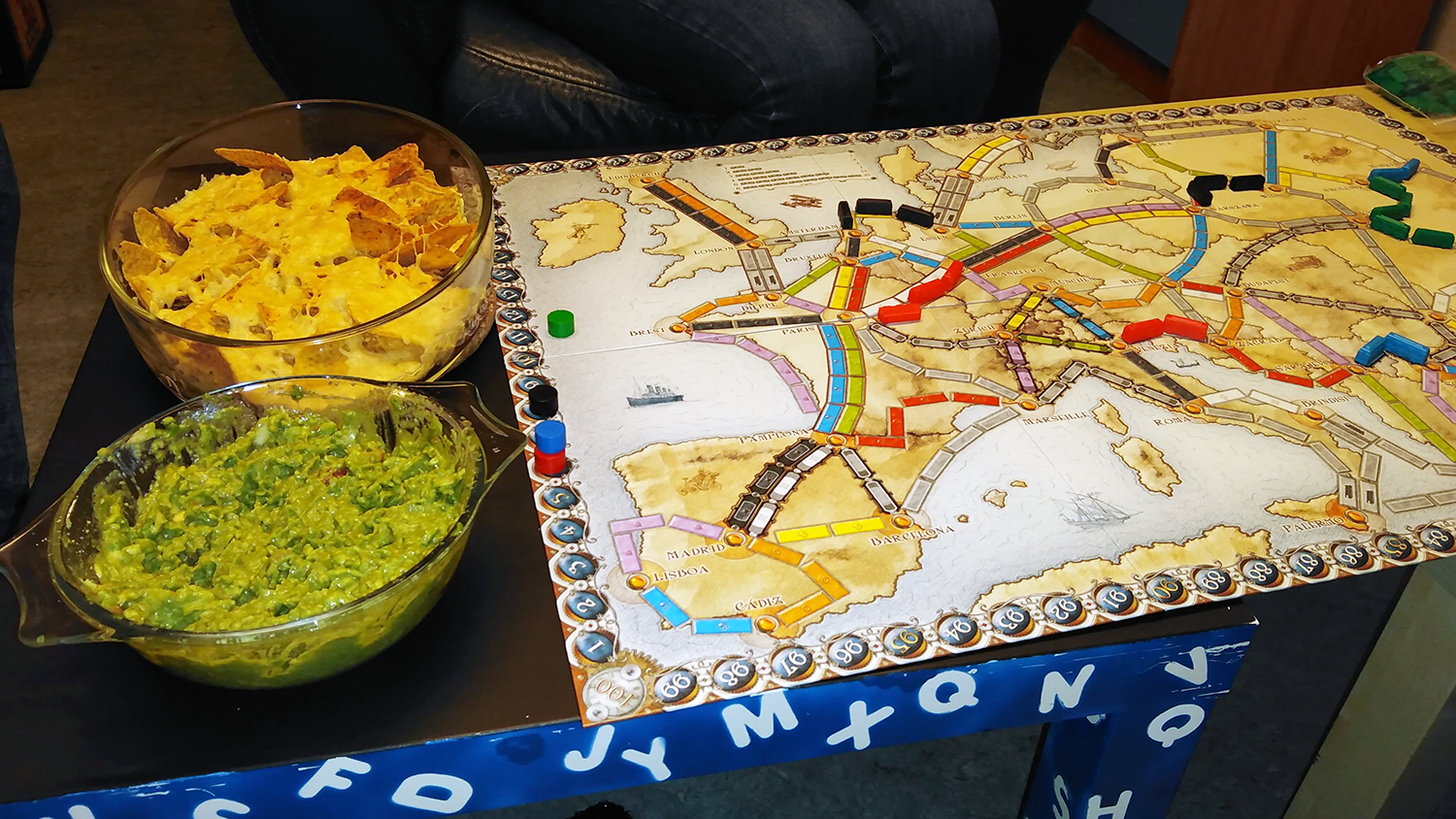 Don't sit in a communal space with too many people
The fun and bonding in student houses are increasing and strengthening, but things shouldn't get too cosy between the houses. Recently, the rector of Leiden University tweeted an urgent call to all students: don't organise house parties, and avoid bars. Since the bars closed, avoiding a bar is easy.
Health institute RIVM doesn't have any special advice for students, but they do expect students to think about their behaviour. "They shouldn't spend time in communal spaces with too many people," says spokesperson Coen Berends of the RIVM. "And no physical contact, to the extent that that's possible. Everyone should mainly pay attention to their own personal hygiene."
The SSH also calls for its residents not to organise house parties, and to spend extra care on their hygiene, for instance by cleaning as many 'contact surfaces' in their homes as possible. It also appeals to their own responsibility: keep your distance, and stay in your own room as much as possible.
Stick to your own house
That's all well and good, but if you live in a small space with ten people, it's hard to avoid each other. The chance of transmitting the virus to each other is great. What would it matter if you were to spend time together? If we ourselves ensure that we stay home as much as we can in order not to infect others, I'd say it's perfectly fine to watch a movie together. But do stick to your own home, and don't invite others.
Advertisement