A talk with UU students and employees who are climate activists
'I believe there will always be people fighting for what is right'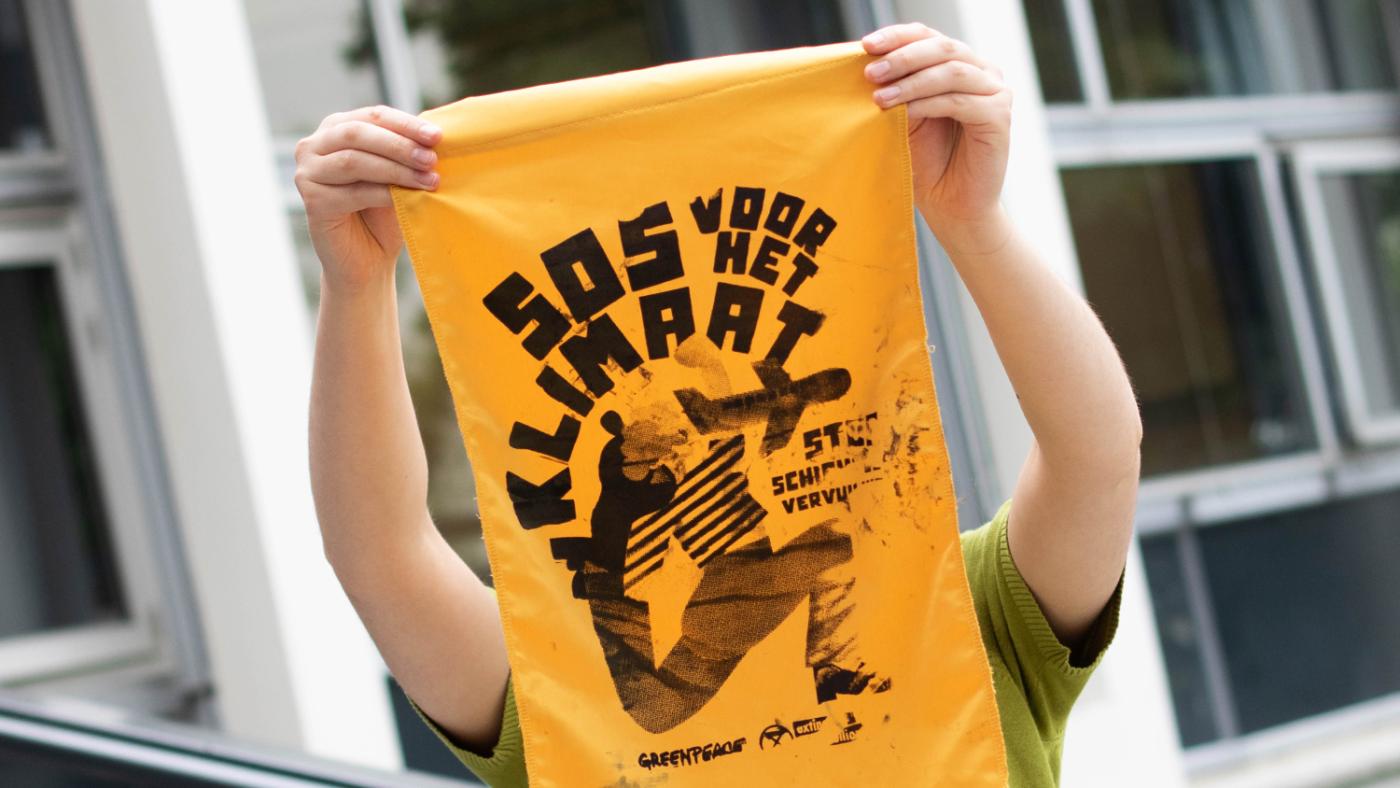 Photos: Tara van den Broek
"We're going to have to compromise on certain things, there is no other way"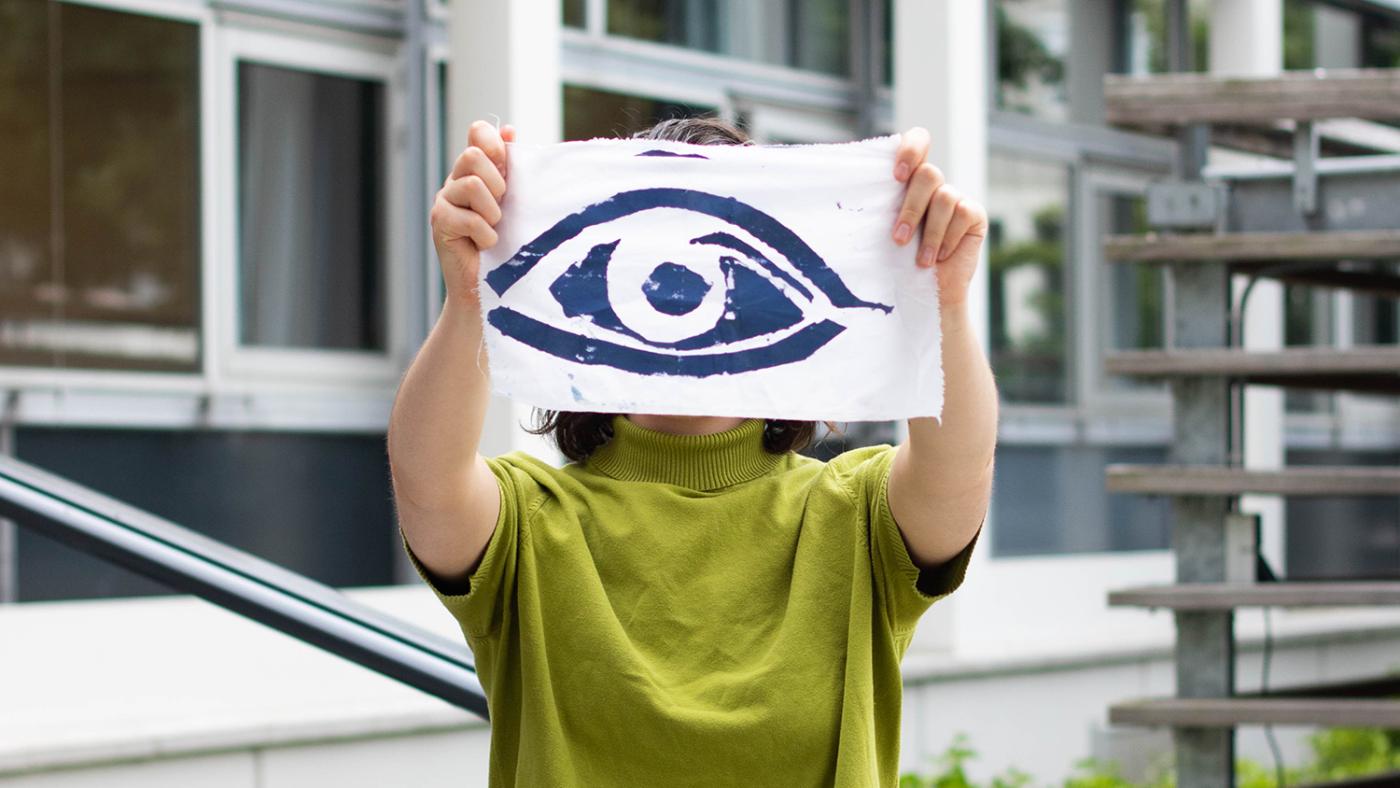 The student in Literary Studies Bobbie (19, not their real name) would rather not be the spokesperson for End Fossil: Occupy (EFO) Utrecht. They are getting headaches from so many interviews. "I always analyse everything I've said like ten times. And then I get upset about my choice of words." 
But someone had to take the job of talking to the press, especially during EFO's occupation of UU's Minnaert building. "Luckily, I spoke with so many journalists during those days that it all became sort of a blur. So, there isn't much to analyse," says Bobbie, laughing.
It isn't always easy to be a passionate activist. In addition to briefing the press, Bobbie does "all sorts of things" for EFO. "Building, giving structure, writing demands…" They spend at least five hours a week on EFO — but that was much more during the occupation, when they were running around so much that Bobbie missed many of the activities the movement organised in the building.
"I've only just recovered from it somewhat," they admit. A sense of pride prevails, even though they know there is always room for improvement. "We had our first meeting in March and, two and a half months later, we were putting up such an event."
Bobbie, who grew up in a family of activists, has been active in climate movements for some time. They are one of the founders of End Fossil: Occupy's Utrecht branch. Their own life as an activist began at age 15, when they first participated in a climate strike.
"I missed a lot of classes at school because of that but even when I did go to school, my mind was often somewhere else which is tough because it makes you grow apart from your friends," Bobbie recalls. These days, many of Bobbie's friends are also EFO activists, so they're all on the same page.
Bobbie acknowledges that being able to be an activist is a privilege because not everyone can afford to dedicate so much time to it. "We try to make EFO as inclusive and diverse as possible but we come from a university at the end of the day."
Inclusiveness and accessibility are key to EFO's vision. So much so that the list of demands that they presented to UU during the occupation includes things that not everyone would relate to climate change, such as affordable housing and gender equality. Doesn't that make the discussion way too broad?
"Climate change cannot be considered in isolation. Climate, racism, sexism… It's all part of the same problematic system," Bobbie explains, although they admit that the scale the problem sometimes makes it hard for them to stay optimistic. According to EFO, almost everything has to change, in society as well as at the university. "That is hard but it's also realistic: there is no alternative. We are going to have to compromise on certain things, there's just no other way."
That's why Bobbie is far from satisfied with the university's attitude, despite the few successes obtained by the movement, such as getting UU to declare a state of emergency. The response given by UU's Executive Board to EFO's demands shows there is a foothold but Bobbie would like to see a clear timeframe. "The university is mostly pointing at the things it's already doing. If that doesn't change, more severe protests will follow. Escalation is still an option."
For now, Bobbie is planning to keep studying at UU. "Things aren't that much different at other universities and I want to keep challenging myself."
"Sometimes it feels as though I'm chiseling with a teeny-tiny chisel"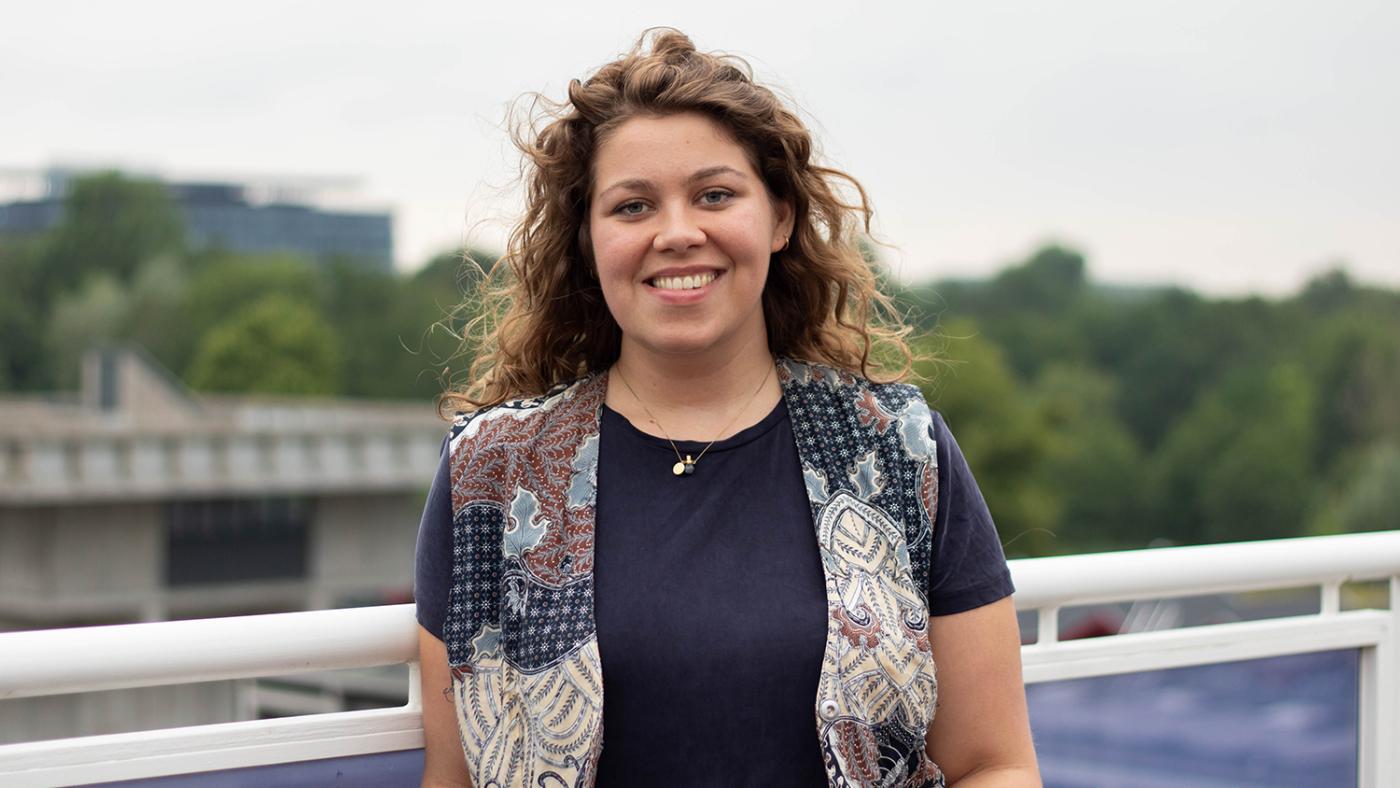 What if Anneloes Krul had not been the student assessor to the Executive Board this year? Would she have participated in the occupation of the Minnaert building? "Perhaps… I might have. Yeah, actually I can picture myself doing that," she admits. Does that mean she thinks that UU and Shell should go their separate ways? "Yes." A straightforward answer.
During the occupation, Sociology student Anneloes felt like she had a foot on both camps. "I really identify myself as an activist," she says. But that's recent. "I used to worry about the same issues but I mostly turned inward. About eight months ago, I met people who dealt with that in a different way." 
Anneloes then joined Extinction Rebellion. She was recently sprayed off the A12 motorway with a water cannon. This month, she also participated in protests against the mild sentence pronounced to the aggressors of deceased Belgian student Sanda Dia in a hazing case. "The world's problems are all related to each other, so I strive to be intersectional in my activism," she explains.
Yet, during the occupation, Anneloes suddenly found herself on the "other side". After all, this year she is part of the university's administration, which is the target of End Fossil: Occupy's criticism. As a student assessor, she represents students within the Executive Board, a role she enjoys. "It's kind of strange to be taken so seriously when you're a 'rookie' among highly experienced people. And I have the freedom to disagree with them, they actually appreciate that."
The occupation was hectic and sometimes also emotional for her, like when the board held a debate with the occupiers. "I'd been working with the members of the Executive Board all year long. They were targeted pretty harshly and I do care about them. EFO sometimes sees the university as more hierarchic than it actually is. You cannot compare the Executive Board to the CEO of a bank. They don't have such absolute power. But that's easier to see from my position."
A crisis management team was set up during the occupation. "I indicated right away that I could contribute something to that". Now, in hindsight, she thinks her contribution was valuable indeed.
"We always communicated with the occupiers in a nice way, that's why it wasn't necessary to call the police. I think the fact that they knew that I was "one of them", only in a different position, helped. At the same time, I was able to show to the Executive Board that the activists had good intentions," she recalls.
Anneloes' unique position enabled her to lobby for a state of emergency. "In my view, that was the least we could do as a university. People are already feeling the effects of climate change everywhere." 
However, Anneloes observes that lobbying can be incredibly frustrating. "As an activist, you want things to change immediately, and sometimes I feel as though I'm chiselling with a tenny-tiny chisel. But we do need people behind the scenes and I feel the responsibility to take on that role."
That doesn't take away from the need for big protests exerting pressure on those with political power, stresses Anneloes. She believes that, without the occupation, UU would not have declared a state of emergency. "This sort of protest has real effects, although they are not all visible. For example, society has been talking about universities' role in society a lot more now. And the Executive Board and I are coming closer and closer together." Smiling, she concludes: "(UU's Rector) Henk Kummeling even though that my speech on UU's anniversary could have used a little more activism."
"There seems to be something very Dutch about the ability to patronise and integrate those who seek to resist."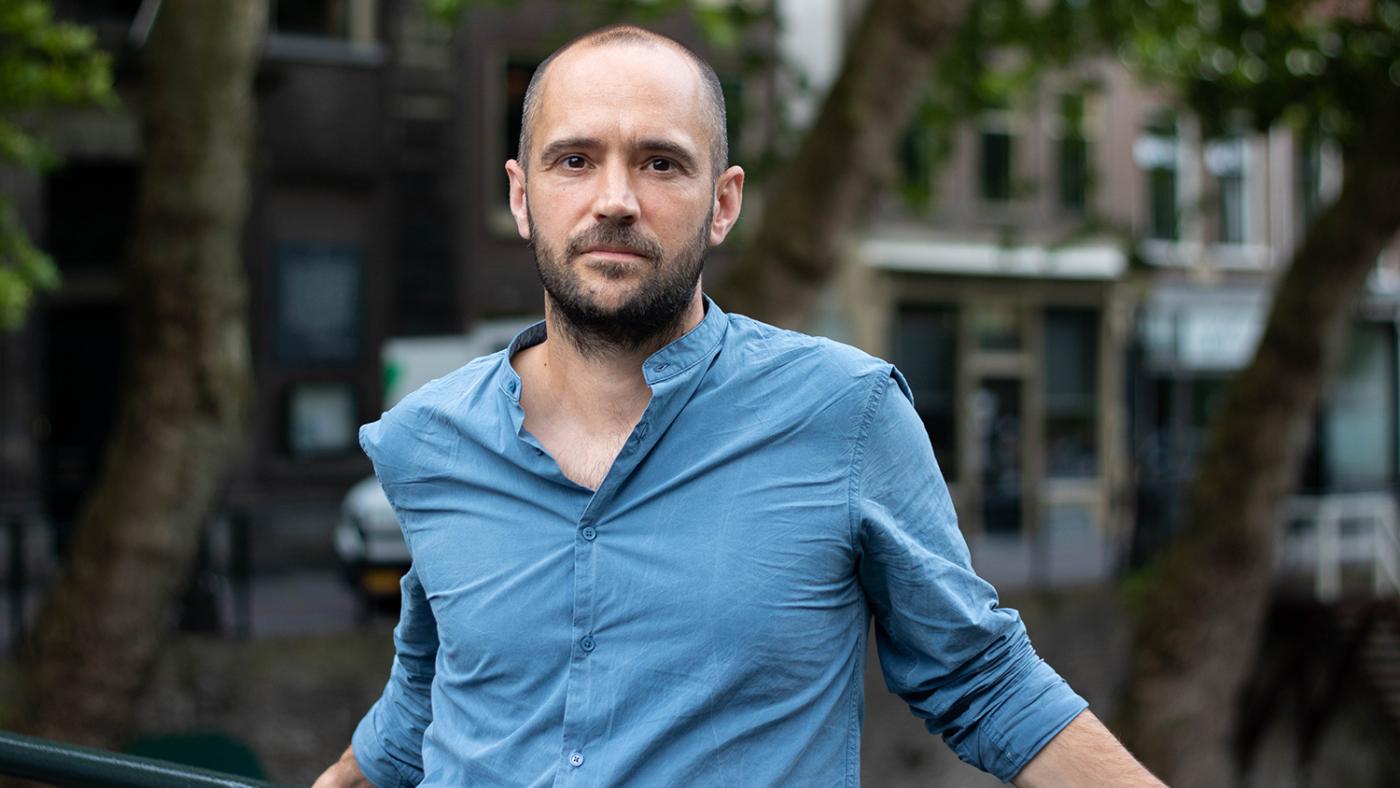 Timothy Stacey came pretty close to saying goodbye to academia because of his activist side. In 2011, when pursuing a PhD in Sociology, the Brit would spend hours at a London library reading about solidarity or, in his own words, "why people give a shit about each other".
At the time, large-scale riots erupted in London after Mark Duggan, a black man, was killed by the police. "When I saw the community's response, people cleaning up the city after the riots, for example, I thought to myself: while I'm studying solidarity, people are actually putting it into practice. I was on the verge of quitting my PhD to become a community worker."
But he didn't. Instead, Stacey turned to Ethnography, a research method in which the scientists immerse themselves in a particular community to get an insight into their habits, dynamics, and culture. "That way, I could be part of it and surround myself with people who inspire me," he explains.
Today, Stacey is a postdoctoral researcher at UU's Urban Futures Studio, where he examines the role of "religious repertoires" like myths and rituals in activism (for the climate and other causes). "This sounds religious to many people, which drives them away, but I use those terms for all people, regardless of their culture, to explain their behaviour," Stacey clarifies.
One of Stacey's favourite myths, which he detected in environmental movements, is the expression: "We are nature, rising up." Stacey: "It dates back to Gaian metaphysics stating that the Earth and its inhabitants are actually one big organism. Therefore, our reaction to the earth's suffering is not so much ours, but that of the earth itself."
Stacey can perfectly combine his research with his own activism. He too is a member of Extinction Rebellion. "I believe that there will always be people who fight for what is right and I want to be on their side, regardless of their chance of success. Of course, I'm pessimistic but that will never stop me from trying."
Asked to comment on the occupation of the Minnaert building as a researcher and as an activist, Stacey says: "First of all, I'm really proud of the occupiers. However, their protest made less of an impression compared to the occupation of the University of Amsterdam, in January, when the stakes felt higher and the occupation seemed less approved by the higher-ups. But it's important to remember that it's difficult to copy a protest because the authorities will be better prepared the second time around," he argues.
Moreover, Stacey believes that UU's Executive Board acted very shrewdly. "There seems to be something very Dutch about the ability to patronise and integrate those who seek to resist. Publicly, the university supported the occupiers and applauded their right to protest, but at the same time the Executive Board ignored their main demands and made it clear that they would be arrested if things escalated."
While Stacey can imagine leaving UU one day because of its ties to the fossil industry, that's not going to happen in the near future. "Despite all their flaws, universities are still a place to stand up for what you believe in. I'm proud of our explicit embrace of sustainability initiatives and I believe, I hope, that we will part ways with the fossil industry in the long run."
Advertisement