How Esmee managed to get a Bachelor's:
'I took an exam while I was in labour'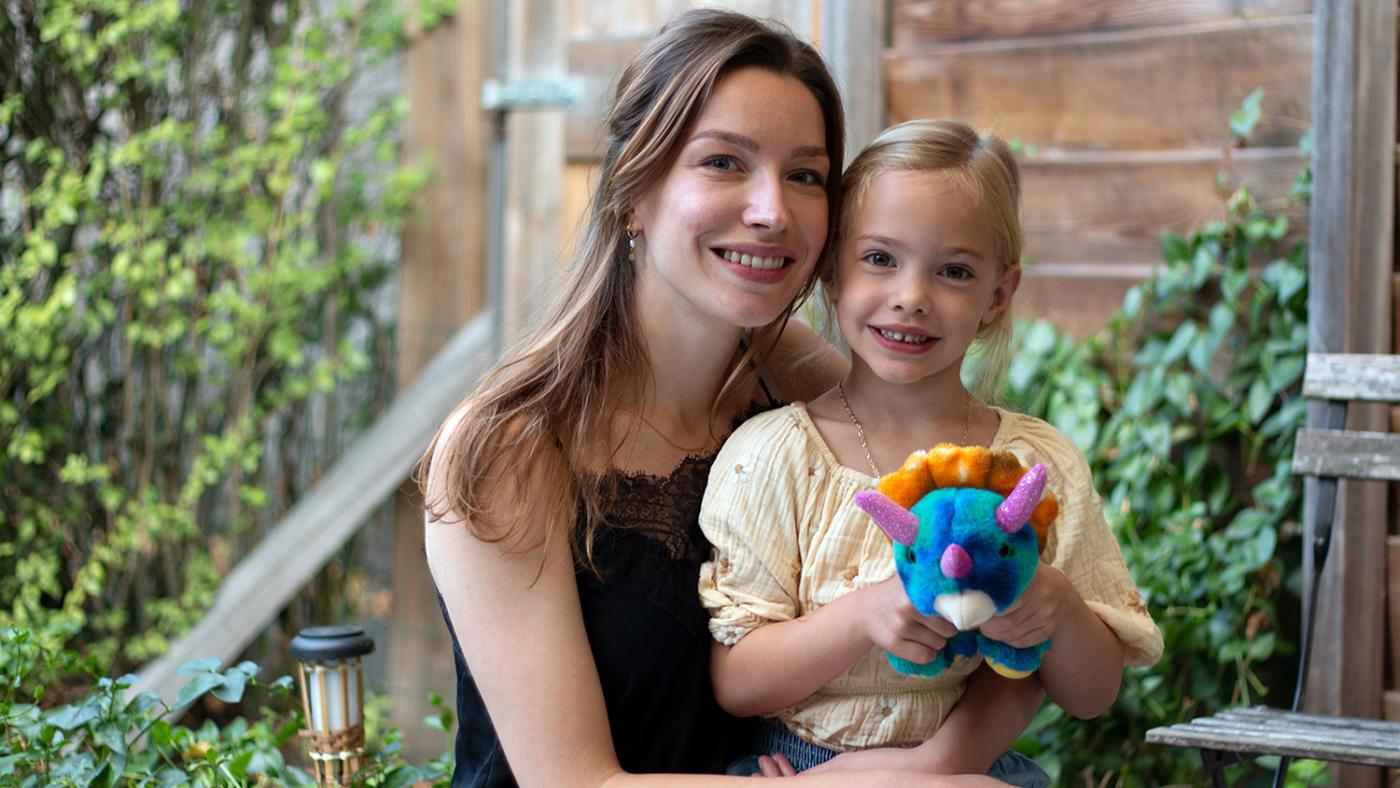 It was a long quest before Esmée Daalman (29) figured out which study programme suited her best. After graduating from high school, she didn't choose to go to university right away. "I didn't feel like meeting that expectation of having to study, get a Master's degree and then start working." Instead, she chose an applied sciences programme to become a surgical assistant, combining work and study. "But I actually knew it wasn't for me. I wasn't motivated, so I quit after a few years."
Her next choices were two university programmes, German and Language & Culture, but they didn't go any better. "While in college, I acted out in flight behaviour whenever I didn't know what I wanted. I partied a lot and then regretted it afterwards. I often felt like a failure because I hadn't finished any studies yet."
"I wanted to prove that I could do it"
Eventually, she found an applied sciences programme in Communication which did suit her well. But, in the middle of that programme, she got pregnant. "I took an exam while in active labour and did a presentation three days after giving birth. That's when I thought: 'What am I doing?' and quit again. I started working as a dentist's assistant but it turned out I wanted more than that."
A psychologist helped her understand that she wasn't really "in sync with her own emotions", in her own words. "I didn't make decisions based on what I was feeling but rather based on other external signals, like my study results."
In 2019, she started studying Communication & Information Sciences at the university, a programme that offered her more freedom, in addition to suiting her "grown-up" life with a child much better. "I was 26 at the time, which means I was one of the oldest students, sitting amongst 18-year-olds. I had to go home immediately after class, so my boyfriend could go to his job at a restaurant. Sometimes it was tough to have to miss out on social activities."
She felt pressured by friends and family to complete a degree at university. "I wanted to prove that I could do it. My daughter motivated me too. I'm an example for her and I want a better future for her. She helps me give my day some much-needed structure, which had a positive effect on my performance as a student. The pandemic helped as well. Not having to leave the home that often actually brought me a lot of peace and quiet."
"Dare to make decisions"
The past few years have taught Esmée about the need to keep working on oneself. "You can't lean back and do nothing. You have to keep talking to people around you, professionals or not. They can help you cope with external pressure and make informed decisions. Apart from that, I would say: dare to make decisions and quit when you want to. Don't feel bound by other people's ideas about how your studies should progress because you can still study at age 29."
Also in this series: how first-generation student Charisma got a PhD and how Wicky dealt with autism and ADHD as a student.

An entire magazine on students' mental health!
This article was originally published in our print magazine Vallen en Opstaan ("Falling and getting back up again", Ed) which you can get for free at several places in the entire university from October 19 onwards.
This special edition talks about why UU students often struggle with mental health issues. They have to deal with high expectations coming from others and themselves, not to mention they live in a time where there are many options to choose from, which can be overwhelming. Most of the articles were written by four UU students.
You can take a quiz to see how you fare in the "perfection meter", learn how students overcame obstacles, reflect on the suggestions made by wellbeing experts, and recognise yourself in the photo comic ThirdFloor.  
The magazine is in Dutch but all articles are available in English online. Just click here to read them all!
Advertisement