A lifetime at Utrecht University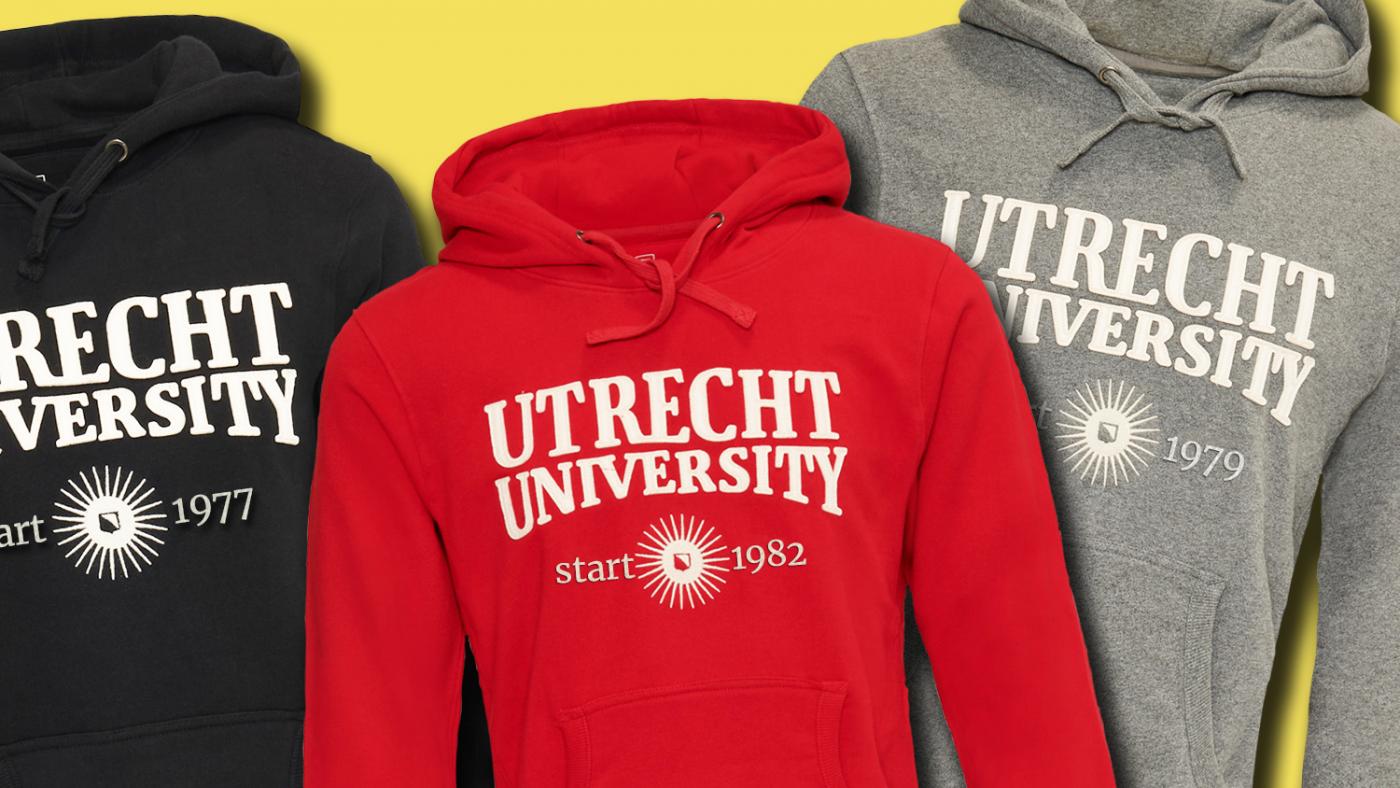 Ilustratie DUB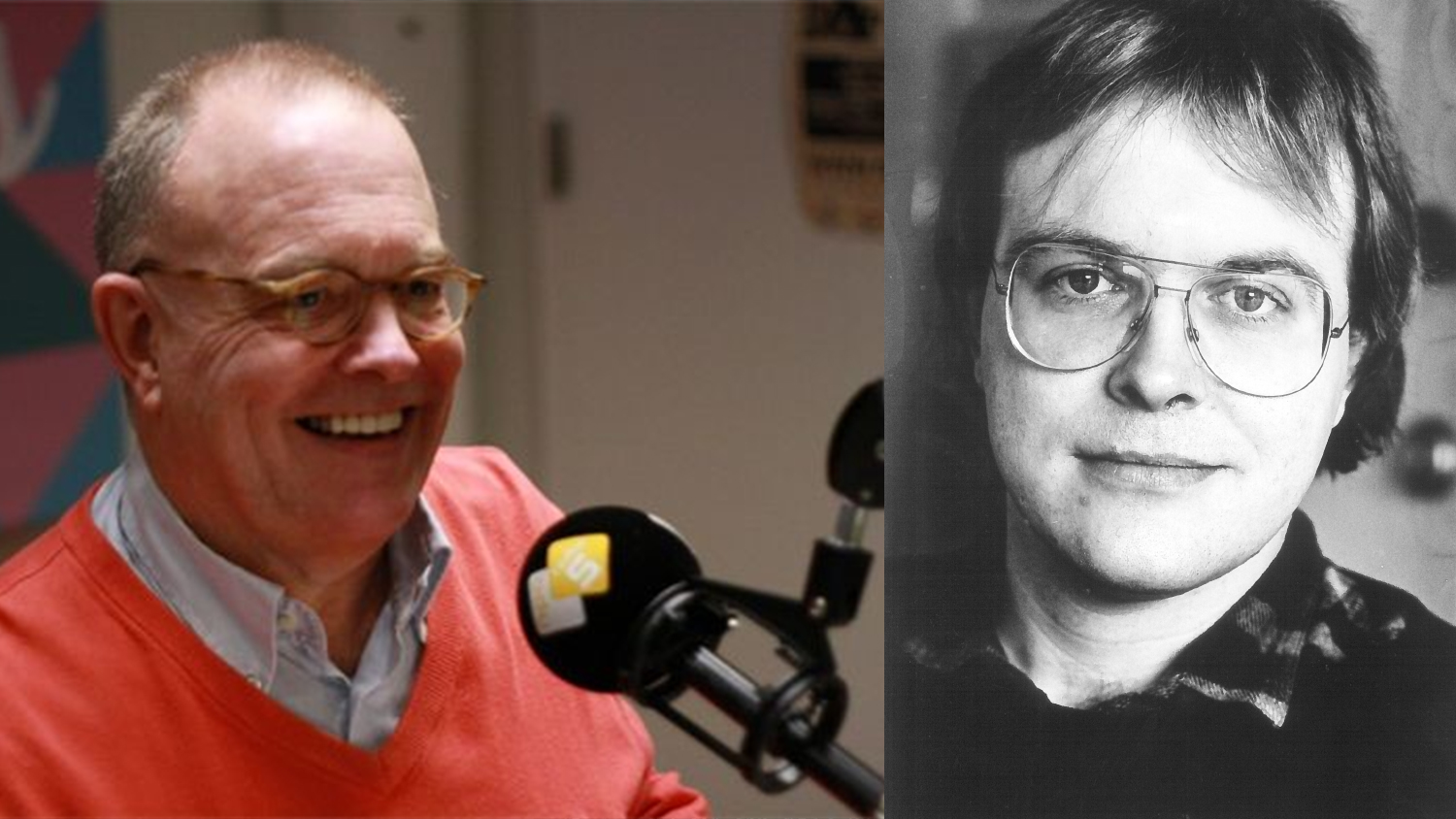 Name: Frank Peters
UU study programme: Theatre science (1977)
Current UU job: Counsellor undesirable behaviour and student dean. In the latter, he guides and advises (among other things) students experiencing study delays with questions about their legal position, regulations, and finances.
"I'm from Limburg, and after high school, many of my classmates went to college in Nijmegen. I didn't want to spend my years with those same people again, so I chose Utrecht instead. I got my doctorate in Theatre science at Utrecht University – the old title for Master's degree.
"I graduated in the 1980's. These were years of enormous unemployment amongst academics. I, too, had a hard time finding work. I went to an employment agency, because hey, I needed money. I started as an administrative worker at the UU faculty of Theology.
"After that, I had the opportunity to become a temporary head of education and study advisor at this faculty. I did have to think hard about that, because I wouldn't end up in my own discipline. I still said yes, because I loved working with students. A few years later, I became student dean. I did apply for some jobs in the art world, and I'd get pretty far, but always ended up not getting the job.
"At a certain time I thought: this is fine. There's never a dull moment in my job. The fun thing about working in the same place for so long is that the environment and people change with time, and so I'm always facing new puzzles. I often compare it with a general practitioner's job: they're also often in the same place for a long time, but they always keep enjoying their work.
"I love that there are so many opportunities these days for students to study abroad, and get to know other cultures. I think that for world peace, this is of great importance. The increasing pressure on students from the university, the parents, and the students themselves, however, should be a little less – there's enough tension already.
"I do like my job a lot and I don't need any other job, and I hope I'll make it to retirement in good health. But if the time comes when I don't take students' issues seriously, or students start complaining to my boss about 'that old guy', I might have to search for something new."
---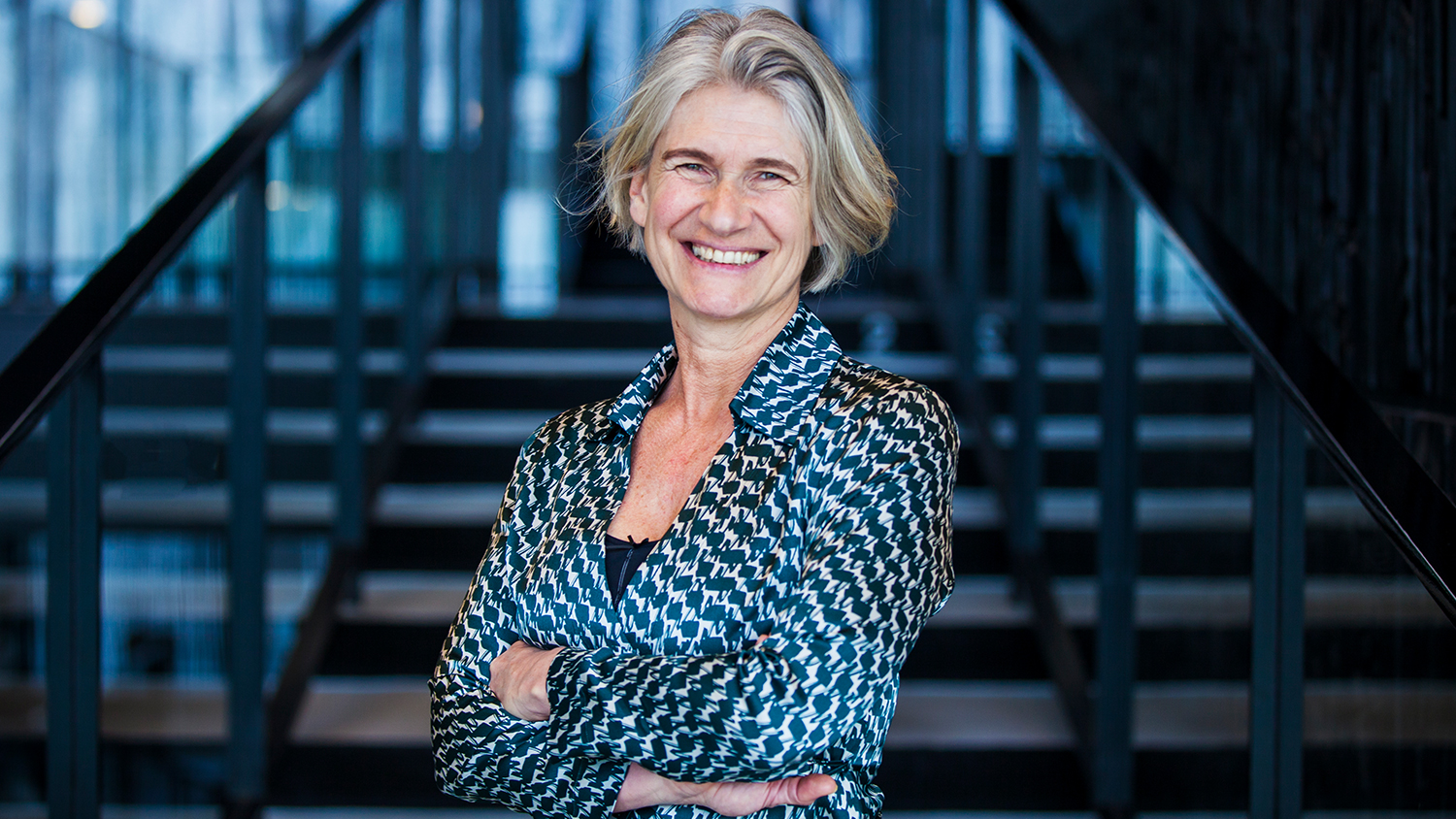 Name: Veronique Schutjens
UU programme: Social Geography (1982)
Current UU job: Associate Professor Economic Geography & Senior Fellow at the Centre for Academic Teaching
"I've always found maps fascinating. Social geography, then, was the perfect choice for me. I started my studies in 1982, started my PhD in 1989, and after six years, I became an economic geographer at Utrecht University.
"Midway through the 90's, I did research on the spatial strategies entrepreneurs use during their first five 'business years'. While they usually say they're too busy to talk, I would now end up with a red ear from all the calling and talking! Entrepreneurs love talking about their companies, and I love that passion, something I also see in many colleagues and students.
"As a researcher at the university, you're automatically a teacher too – and vice versa. I enjoy both roles equally, have always done so, although I felt for a long time that I was supposed to have a preference. In the early 2000's, I took a course in Educational Leadership. That's when it became clear that I didn't have to choose at all. Research and education can be done simultaneously here. I love the personal touch of education. I visited a convention recently, the Iecer, where one of my Research Master's students had the opportunity to present his work. His paper was nominated for the 'best paper award'. He was so proud and happy. Nothing is more fun than being an 'enabler', and seeing that. Perhaps not even publishing yourself.
"I've had several positions at Utrecht University, but I did look beyond the UU as well. I was professor of Ethical Entrepreneurship at the University of Amsterdam for a while, I seconded at Groningen University, the Netherlands Environmental Assessment Agency in The Hague, and the Netherlands Environmental Agency in Bilthoven.
"I'm not an entrepreneur, but I'm entrepreneurial. I always looked for new challenges in new places. The input of other jobs and people was an inspiration to me, but the university benefited from it too. Aside from the new knowledge, I also found new connections that led to visiting teachers, research projects, and internships for students.
"I also took almost all internal courses and leadership courses to develop myself further. The university offers a lot, but the training budget is often unused in many departments. Such a shame, because taking a course or a doing a temporary posting elsewhere can work like RedBull for employees. New connections can be created in society if UU employees were to work elsewhere more often. The issue, I think, is that many managers of academics at universities are mostly incredibly talented specialists, often in research disciplines. They then don't always point out broader opportunities in research, education or management to their employees.
"Through the years, I've definitely seen students change. I absolutely love their increased boldness and the (in our faculty) special informal communication between teachers and students. At the same time, there's students who send emails as if they're WhatsApp messages. It's good to ask questions, but sometimes it'd be better if they were to search for answers by themselves before asking for help. These quick questions are probably a result of the pressure students experience. I see more moments of stress and tests than previously.
"What I'd do if I hadn't worked at the university? I might've been travelling, or developing walking routes through cities. But for now, I'm in the right place here, and I'm proud of this university, where passionate teachers and researchers provide beautiful, multidisciplinary education and research."
---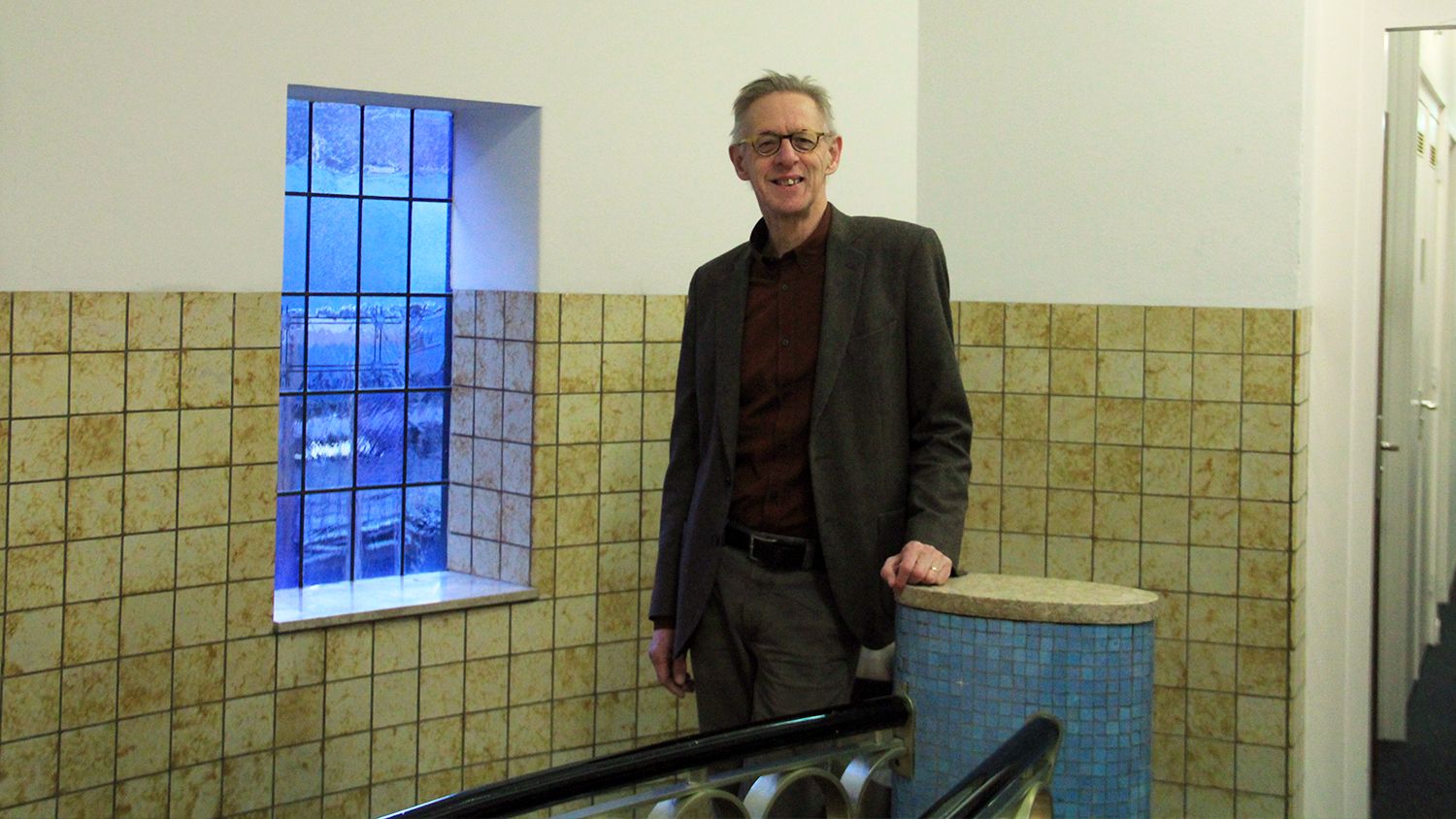 Name: Chiel Kattenbelt
UU programme: Theatre science (1979)
Current UU job: Senior Lecturer Media Comparison and Intermediality
"I started my studies in Theatre sciences based on a clear interest, but when I was a student, the programme was already expanding to include film and television. That's when I developed an interest in those media, and the broadness of the programme is what eventually tied me to the UU. Because after the programme, I started doing research on media comparison and intermediality.
"I've basically been teacher and researcher at the UU the whole time, but I did regular postings elsewhere. I've also worked as an actor next to my job at the university, for the Rotterdam Recital Hall and Theatre Group Maastricht, among others. That combination was always incredibly intensive, perhaps a little too much so.
"So I did make a number of trips elsewhere, but the UU always remained a constant. The benefit is that you know everything there is to know. The disadvantage is that you'll start to see patterns in, for instance, discussions about the core of the study programme. That's when I know: we're going to decentralise now, and centralise again in a few years' time. But I also know that I need to give younger colleagues the change to make mistakes in their own way, instead of having me remove the dynamics from the situation.
"There've been many far-reaching changes during my time at the UU, such as the decay of the democracy and the grades-thinking. An example of the latter is that the university wants to have its students graduate as fast as possible, because the government provides 'degree money' – financing for the number of completed Bachelor's and Master's.
"It requires some effort not to become cynical as an older employee. I don't want to fall into the trap of 'everything used to be better', although a few things really were very good. When we still had a democratic system, for instance, we had more shared responsibility. Now, I'm bound to many rules and procedures, and that's not an efficient way of working at all, in my opinion.
"I'm fairly positive about the internationalisation at the UU, but I am worried about its influence on the environment. If you keep sending scientists abroad, that increases mobility, and thus pollution. I have to go to Sweden soon, and I choose to travel by train. It'll take me 15 hours, but within the borders of Europe, I think it's reprehensible to fly back and forth endlessly."