More than 88 replies to a single ad
Living with the landlord is back and more popular than ever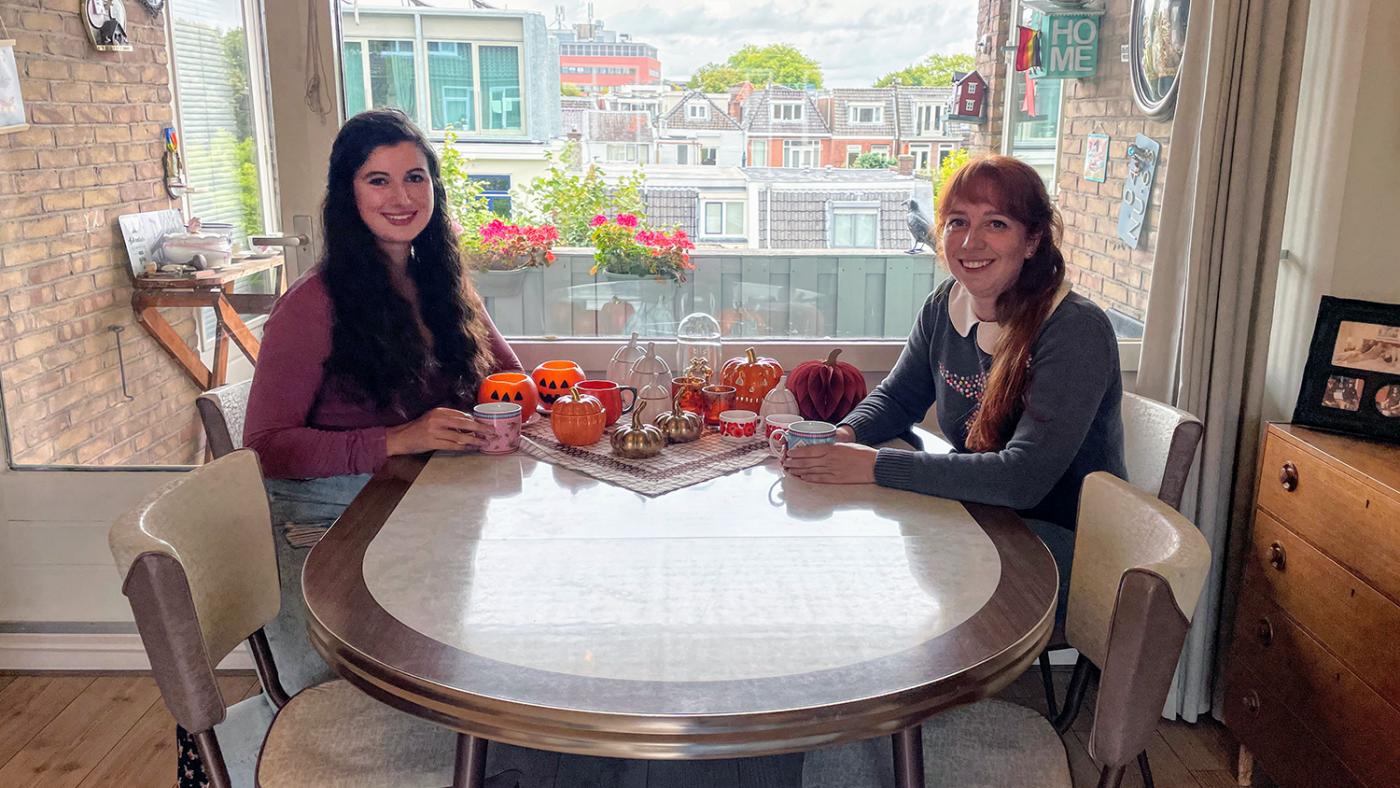 Master's student Celestia Kalau-Tavormina and her landlady, Sanna Kulik. Photos: Martine Jansen
Canadian student Celestia Kalau-Tavormina is about to start a Master's degree in European Law at Utrecht University. Like many other international students, she still hasn't found a room, so she's living in an Airbnb in Garderen, about one and a half hours away from Utrecht by train. The public transport strikes aren't exactly helping her find her way but Celestia is tough and doesn't give up. She moved from Montreal to Vancouver for her Bachelor's, then to Sheffield, in England, for her first Master's. During the Covid lockdown, she joined her boyfriend in Munich, Germany. Now, she's in the Netherlands for her next academic step. Celestia is on her way to view a potential home: a room in a three-bedroom apartment on the fourth floor of a building with no elevator. It does have a balcony, though. The door opens to reveal Sanna Kulik, a physician's assistant at the Wilhelmina Children's Hospital, who is looking for a housemate.
Now, one month later, Sanna and Celestia are chatting like they've known each other for years. "That was one of my requirements," says Sanna, "I only considered students I could have a good conversation with. So, their English had to be good enough". Advised by Hospi Housing, the agency she registered with, Sanna also set an age limit of 25-30 years old, as she thought that would be a better match with her lifestyle. The student didn't necessarily have to come from abroad. No less than 88 students replied to the ad. "It was more than that, actually, but I stopped counting after 88," she jokes. In just one hour and a half, Sanna's inbox was flooded with messages from students from all over the world. "Hospi Housing had warned me that I would be getting a lot of responses since Utrecht is such a popular city, but I thought: 'yeah right, if I get five, it'll be fine. Well... It turned out to be a little bit more than that."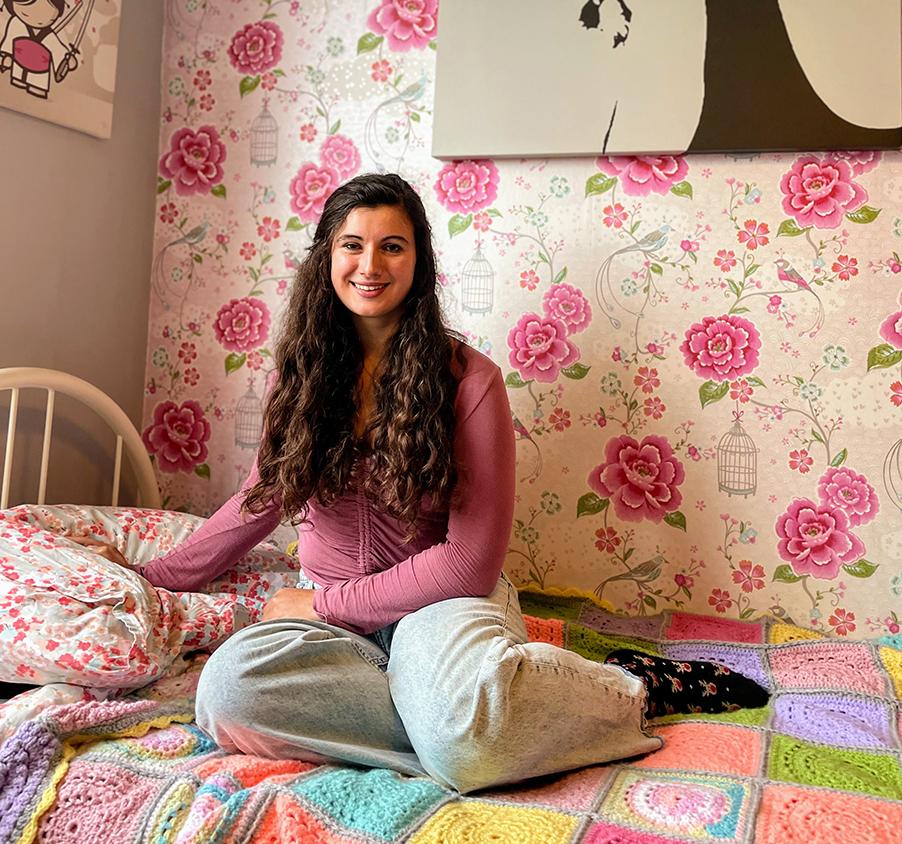 A great deal
The day she moved in Celestia only had a small suitcase with her. Just the basics. Every weekend, she will take the train to Munich to visit her boyfriend and then she'll add to her clothing collection, bit by bit. But that's fine by her. "For someone who's used to the distances in Canada, the three-hour trip between Utrecht and Munich is a piece of cake," she laughs. Besides, she doesn't need much. Her eight square-metre bedroom is furnished with a small fridge, electric kettle, coffee machine (courtesy of Sanna), a bed, a desk, and a wardrobe, not to mention it gets a lot of sunlight. She shares the living room, kitchen, bathroom, balcony and attic with the landlady. All this for 500 euros a month, including electricity and heating. "A great deal," she says.
Both women know that finding a room in Utrecht, especially for a good price, isn't easy. Celestia once viewed a "room" that was only isolated from the rest of the house by means of a bookcase. It's not uncommon to see ads for rooms as small as six square metres with no daylight to speak of being offered for 800 euros a month. But Hospi Housing sets strict requirements for the rooms on offer: for starters, they must be fully furnished. Dark attics, for example, are a no-go. "Yeah, have some decency," comments Sanna. 
"You should be doing this because you want to, not to make money. Earning extra money is nice, of course, but I just wanted to do something about the housing shortage. I know how hard it is to find a decent room, especially for international students. Sometimes they rent rooms that turn out to be non-existent or that are exceptionally shabby." Some of her friends (most of them, women) are interested in hosting students in their homes as well. "One of the main things I say to them is that they should be prepared to share their kitchen and bathroom. People tend to misjudge that. The moment they hear that they suddenly change their minds."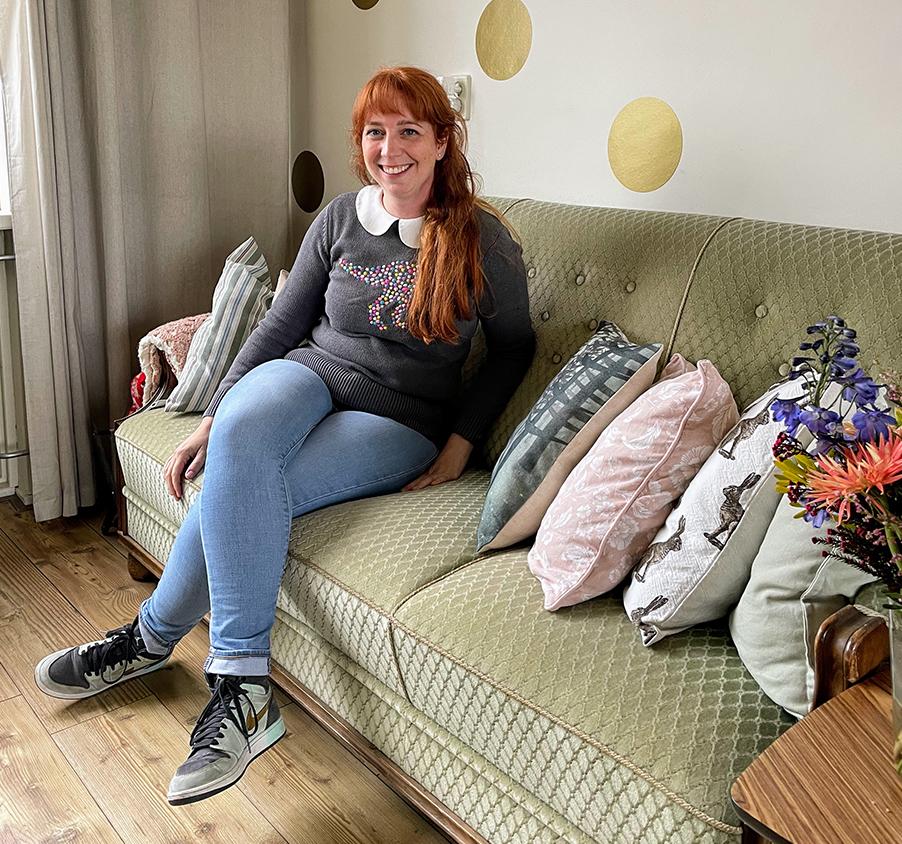 Safe and clean 
Celestia is the only student in Sanna's home. Her contract lasts eight months. "It's a tax thing, eight months at a time is the limit," explains the landlady. Celestia doesn't mind not living with other students. She signed up for multiple platforms, such as Kamernet, but sharing a space with fellow students wasn't a priority for her. "I'm a postgraduate. I've lived with other students before. I didn't necessarily want to live in a student home. To be honest, I didn't have many expectations to begin with, given the current housing market. My requirements were pretty basic: does it feel safe? Is it clean? Is the rent reasonable? Does my potential roommate not look like a serial killer?" she laughs. "Besides, I'll get to meet other students at my studies anyway, not to mention I like living in a place that's a bit cleaner." She doesn't mind having a temporary contract, either. "In eight months, I hope to be writing my thesis. I can write it from Germany." 
Sanna is happy with the arrangement too. "Celestia is my first tenant and she's a keeper," she laughs. "Her message was fun and to the point. I like that: funny but also clear and business-like. I didn't even bother inviting other students for a chat. We clicked instantly." In the beginning, the landlady spent some time showing Celestia around the neighbourhood and answering her questions. The student is now familiar with the surroundings, both outdoors and in the house. "We don't have any written rules. Things just run smoothly as is," Sanna explains. "I'm the one who cleans but Celestia is responsible for her own room. If anything needs to be done, we'll get it done. It's very organic. We live our own lives but, at the end of the day, it's nice to have someone to chat with. We cook together every now and then and we also have pizza nights or watch the Great British Bake Off. Celestia is an adult and she can come and go as she pleases, I'm not her mother," she laughs. "But I'm lucky. Celestia is a purple unicorn."
Advertisement