From open science to open education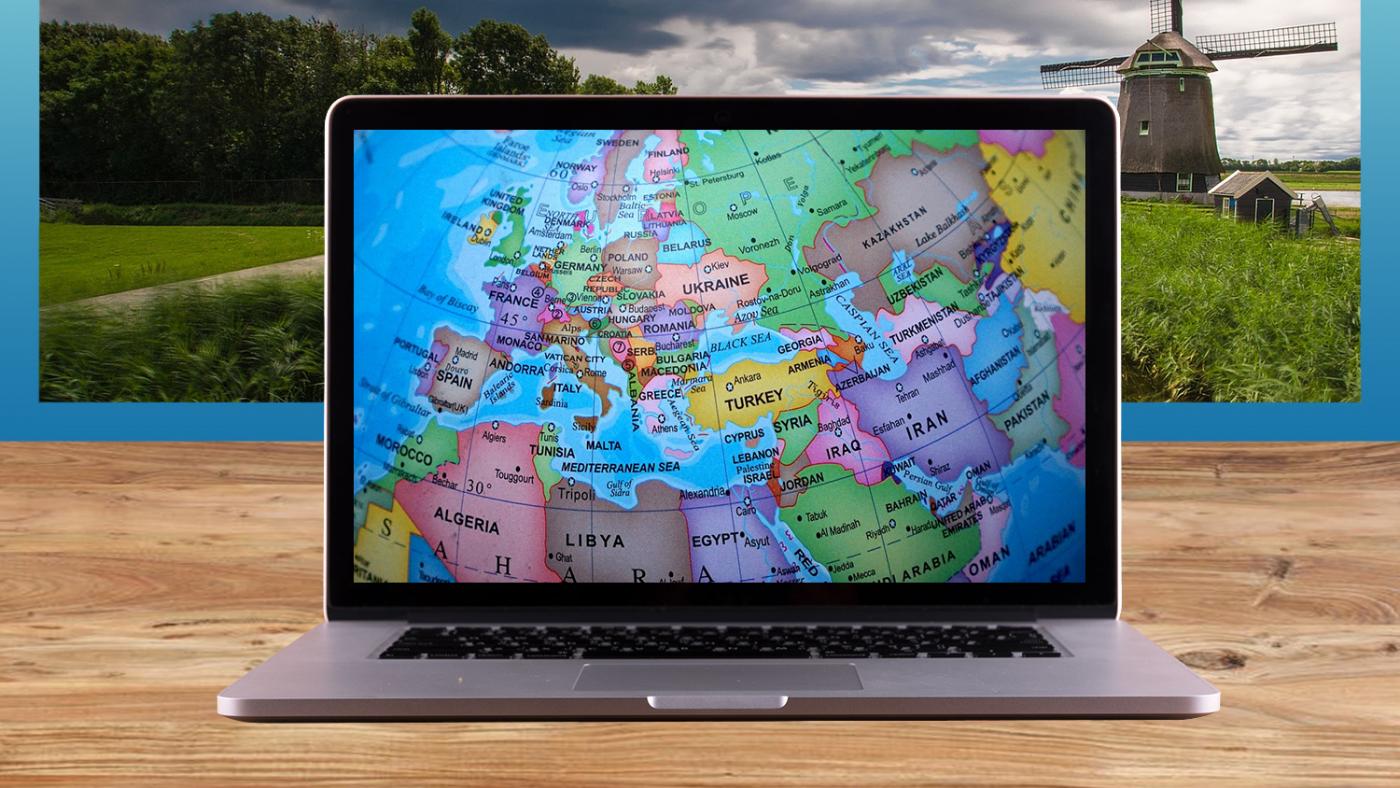 With discussions about inequality of opportunity in education, quality of education, and privacy at online examinations at its background, digital education is booming at universities around the world. In at least 150 countries, educational institutions closed their doors and worked with might and main to prevent study delays as much as possible.
Questions arose about the significance and consequences of this lockdown for education of the future. This also applied to Utrecht University (UU). UU is considering postponing the determination of the Strategic Plan 2020-2025 for just a few months: precisely because they realised that changes are now underway that could affect the universities forever.
In addition to pondering about the influences of 'digital emergency measures' on the education of the future, more and more new initiatives are emerging. As lecturers around the world become increasingly proficient in digital teaching, will it also become easier to follow lectures at foreign universities online? After "open science", is the next step "open education"?
I gave it a try myself and applied for a programme at the London School of Economics and Political Science (LSE). It was attended by 179 students from almost all countries that were in a lockdown. The education was offered entirely online, in a self-built portal. Never before have I had such in-depth discussions with people from all over the world, with different experiences and different ages (from kids like me to retirees) on a forum. Will this be the future?
No Summer school in China
All year long, I was looking forward to going to China this summer with the Netherlands Asia Honours Summer School (NAHSS). There, I would follow courses at a leading Chinese university, visit companies, and intern at a multinational company such as ABN-AMRO, McKinsey & Company, or ASML.
To no avail. Soon, the well-considered decision arrived that the summer programme would not go on as planned. Utrecht University closed its doors on the same day. Education was locked, it seemed.
However, a different form of education had just been unlocked. Experiments with digital forms of education had been going on for some time, but the time was now to implement the tools that Educate-It had been working on for some time in a pilot version all over Utrecht University. A lot could still be salvaged.
But travelling abroad was not an option. It will not be possible to leave as an exchange student this autumn either. So no experience studying abroad for the time being.
Utrecht homebodies
Just learning at your own university is a bit out of date by now. The rector magnificus sometimes called the Utrecht students 'homebodies'. By this, he meant that UU students too often stayed in the Netherlands, or in Utrecht, to complete their programmes. A shame, because the world has so many experts who have never been as accessible to students as they were in 2020. In other words, we should venture out more often, according to the Rector, and preferably by train.
I was one of those homebodies, but just when I decided to venture out it was no longer allowed. So I started looking for an alternative. I found an eight-week programme from a university that is known to be one of the best in the world at the intersection of economics and social sciences: London School of Economics and Political Science. I was insecure. Am I capable of following such a programme at such a prestigious university?
Digital exchange
The programme was quite expensive. Moreover, I wondered if this programme could be given in times of corona at all. The latter turned out not to be a problem; LSE had set up a platform that seamlessly fitted in with the educational programme. Then, only the price threshold remained. That's why I asked STUF (Utrecht University Fund) for an allowance to participate in this digital exchange. Within a few days, I received a positive message. I applied immediately. My holiday money went up in smoke. But going on holiday wasn't going to happen anyway.
Every week I received a new pile of material from the course that I could reach via the digital portal. Lectures were short videos with animations in them. In addition to regular lectures, interviews with stakeholders were also published. In addition, the videos were interactive: sometimes a question was asked halfway through that you had to answer before the video went on.
The assessment took place on the basis of weekly exams, essays, and participation in group discussions. Moreover, I could call Monique 24/7 if I wanted to. She was my success manager.
My essays were neatly reviewed and provided with extensive feedback. The discussions were of a very high level. I came into contact with people who worked for the European Parliament, who had a consultancy company and advised companies on their expansion in the Middle East, teachers from the London School of Economics, and people who had their own private equity company in South America. As a homebody, I knew little about the countries in which they operated, let alone what a private equity firm was. Yet I came into contact with these people and everyone explained to me in detail what they were doing. It just worked to have students and professionals in a digital learning environment, and even better than I expected.
How does it smell?
Is this a good replacement for the exchange that many students around the world make? Will this be the future of the Erasmus program? I don't know about that.
The film Good Will Hunting features a scene in which a conversation takes place between the psychologist, played by Robin Williams, and Will Hunting, played by Matt Damon. On a park bench, this psychologist tells the hyper intelligent Will Hunting that there is a difference between knowledge from books and the experiences that can be linked to it. 'You probably have never been out of Boston and if I ask you about art you cite me every art book ever written. But you can't tell me how it smells in the sixteenth Chapel. You never stood there and looked up at the beautiful ceiling.' That's why he says to Will Hunting: 'You are still a kid'.
The experience of studying in other countries is of course different from attending lectures behind a laptop. All I can say about the London School of Economics is based on what teachers and students from there told me. At most, I can share some of the enviable seminar rooms I saw on the videos. But I have to admit, I don't know 'how it smells like'.
On the other hand, I now have a different experience, which is merely different: a digital experience. Why are we actually going on that exchange? Why does the rector actually want us to venture out? So that we can talk to other experts? That can be done digitally, as it turns out. Or is it because foreign experience puts me in situations that excite me? That is also possible on holiday. In short, what will happen to the exchange if this digital trend occurs? Is it really still necessary?
For me one thing is certain, this digital encounter has made me more curious about the London