Read in Dutch
Unconventional, creative, musical. A mentor, a bon vivant, a friend for life, and crazy about the university. That's just a handful of the countless nice labels three of his closest colleagues put on Jeroen Torenbeek, at DUB's request. As we list these characteristics, a grin forms on the face of the man who came to the university as a student in the 1970s and now, after a long career, is leaving to retire.
"Yes, yes," he says, laughing and rubbing his belly, when the term bon vivant is mentioned. "That's what happens." However, he wonders whether all these descriptions are correct. "Unconventional... I can relate to that. In some ways, I'm living my life backwards. The first house I bought was my holiday home in Italy, and I'm retiring when my youngest daughter is only nine years old." His career at the university followed an unconventional path as well. "I started out managing 55 people, and I ended my career as manager of two employees."
Jeroen Torenbeek is the man who kickstarted internationalisation at Utrecht University. First as an employee, later as director of what was then called "Bureau Buitenland" ("Abroad Office"). He multiplied the number of student exchanges and professionalised the contact with universities abroad, not to mention he turned Utrecht Summer School into the largest in Europe.
"He is a good networker, makes friends everywhere, and thinks outside the box," stated three of his colleagues when asked about the reasons behind his success. "But mainly," Torenbeek says, "it's because of three people who gave me the freedom to do the job my way. The first was Ad van Kooijk from the Faculty of Humanities; the second was Wim Kardux, who was head of the department that Bureau Buitenland was a part of, and then there was University President Jan Veldhuis."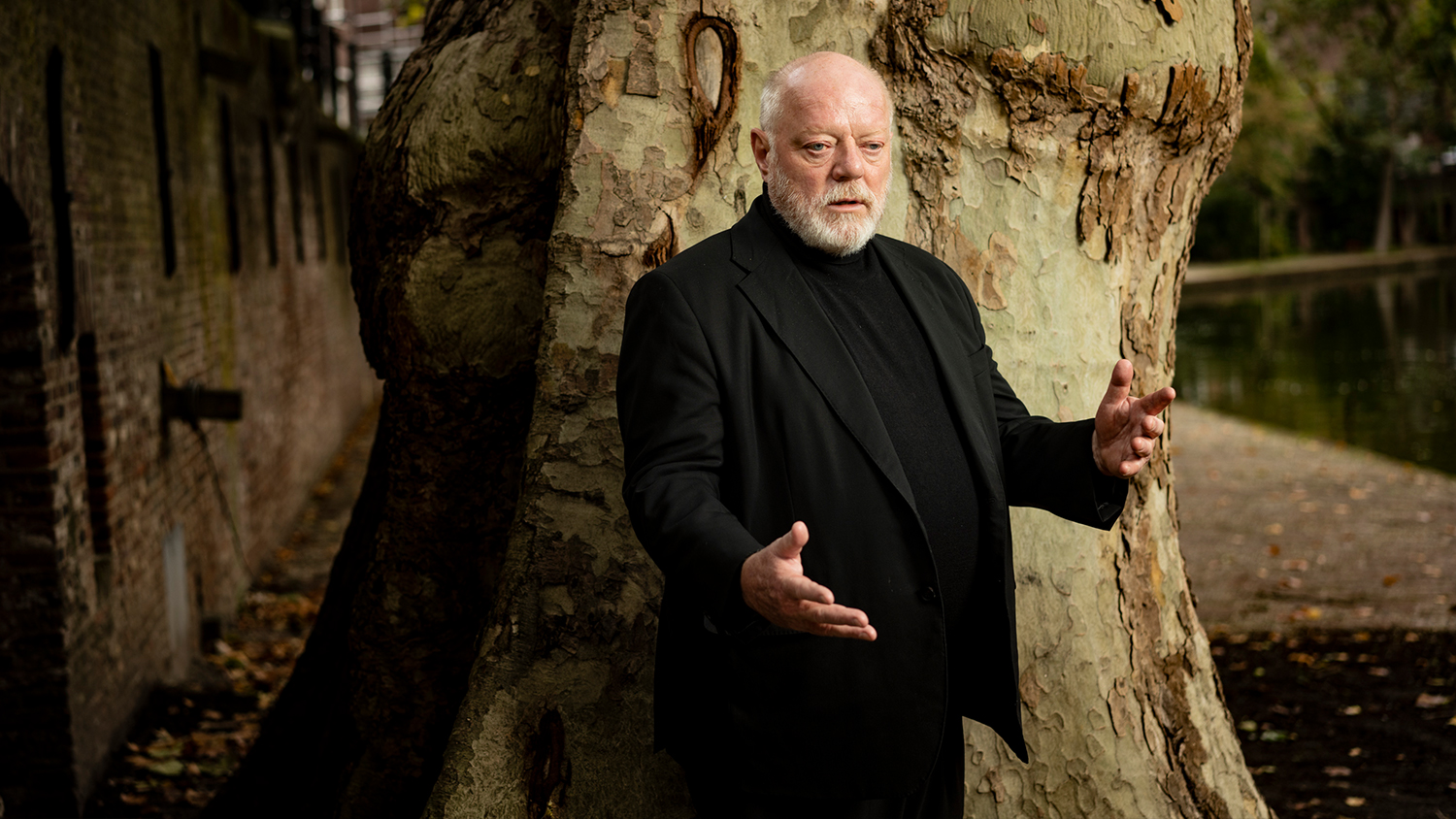 "For years, I rented a two-room barn in Italy for 25 guilders a month"
Torenbeek comes from an artistic family: both his parents were visual artists, one of his sisters went to art school, and another one studied at the conservatory (music school). "And I chose history," motivated by the desire to know how "things" came into being. He also studied Italian because of his fascination with Italian Renaissance art, and did a preparatory year for music school, looking to improve his bassoon skills. His music teacher said he was crazy for considering that study programme. "'You don't need this. You could teach history!' he said. To be honest, I did think I'd become a history teacher."
But life took him on a different path. He was asked to become a student assistant at the Italian programme, and later at the history one as well. Then, he became a policy officer at the Faculty of Humanities, where he was involved with the merging of several libraries into a big one. That's where he heard that an Italian noblewoman was looking for an Italian-speaking student who could help set up a library in the Piedmont, a region of Italy bordering France and Switzerland. He immediately got on a train, and stayed in Italy for two months. An experience he will never forget: the mountain village stole his heart, and he was to come back there many more times. "For years, I rented a two-room barn there for 25 guilders a month, until the owner told me I either had to cancel my rental contract or buy the barn. I did the latter."
"An experience abroad shakes you up a little"
It took Torenbeek 11 years to graduate from his history programme. That's because he had many side hustles: "I'd been working throughout all those years: at the UU, at the language institute Babel (which I founded), and in music." The last nudge to obtain his degree came when he became the manager of a group of non-scientific employees. "Suddenly, I was the manager of 55 people, half of whom were old enough to be my mother, and the other half were my grandmother's age."
That's when Bureau Buitenland was set in motion. The number of students eligible for exchange programmes was small back then, but Torenbeek thought that all students should have the option to live abroad for a while. "You walk around in a different context, get to know a different form of education. An experience like that shakes you up a little. Then you take that back to the Netherlands with you, which makes you see the education here differently."
Luckily, he was not the only one with this view. Student exchanges received a boost when the European Union launched the Erasmus programme in 1987, lifting the numerous restrictions to exchange programmes. "If seven students of French came to Utrecht from Strasbourg, that meant seven students of French from Utrecht should go to Strasbourg. That didn't work very well. So, alongside other European universities, we decided to exchange students among ourselves regardless of the amount of students going each way, or which programmes they would follow. That plan was approved – probably because the EU wasn't getting a lot of applications for international exchange applications. The collaboration was later named Utrecht Network."
Bureau Buitenland came to an end in 2005, due to a reorganisation. Torenbeek then focused on developing the Utrecht Summer School, and leading the James Boswell Institute, which offered language courses and remediate courses for subjects like maths and physics. He led the institute between 2007 to 2012, when it became independent.
Internationalisation for the wrong reasons

Torenbeek values internationalisation, as long as it is not taken too far. "I don't see the added value in recruiting Bachelor students abroad. It's either about the money, or about keeping alive a programme that doesn't attract enough Dutch students. But the budget that pays for Dutch education doesn't get any bigger. That means that there's less money per student if we get more students from abroad. There are more creative ways to keep a programme alive."
Torenbeek prefers working with a small team comprised of smart, critical employees who work hard. His employees say he likes to organise elaborate lunches, ensure an open ambiance, and act as mentor. Bur he can be tough when he notices that a team member isn't in the right position. As a manager, he has two mottos: "you have to organise your own opposition' and "if it can't be done the way it has to be done, then it'll have to be done the way it can be done."
"When I get an assignment and I don't think it'll achieve what it aims to achieve, I say so. I can be incredibly stubborn. I have a big mouth, even when speaking my mind can get me fired, and I expect a similar attitude from the people I work with. It doesn't help me at all if they just say stuff to appease me, in fact that doesn't help anybody. I do expect their full commitment, but I also help them find their way in their careers."
Torenbeek is also not afraid to cause delays or to work around rules that, in his opinion, don't work. If the university isn't able to help him fast enough, he and his team proceed to look for a solution. That's how the Utrecht Summer School website was born. "The university told me it would be my turn in a year, but that was way too long for me, and I knew it could easily turn into two years." So, he bought the domain utrechtsummerschool.nl and asked one of his employees to build a website.
He hesitates when asked whether his way of working would still be appreciated today. "I think a lot more is regulated today. That's inevitable for some things, because you want bills and salaries to be paid on time, but it's also because the government has imposed more rules on the university. They can hinder innovation or speed at times." In his opinion, the university should take more risks. "Just do something and see what happens. In the case of the summer school, at least, it worked."
"I'm proud of the nickname Mister Summer School"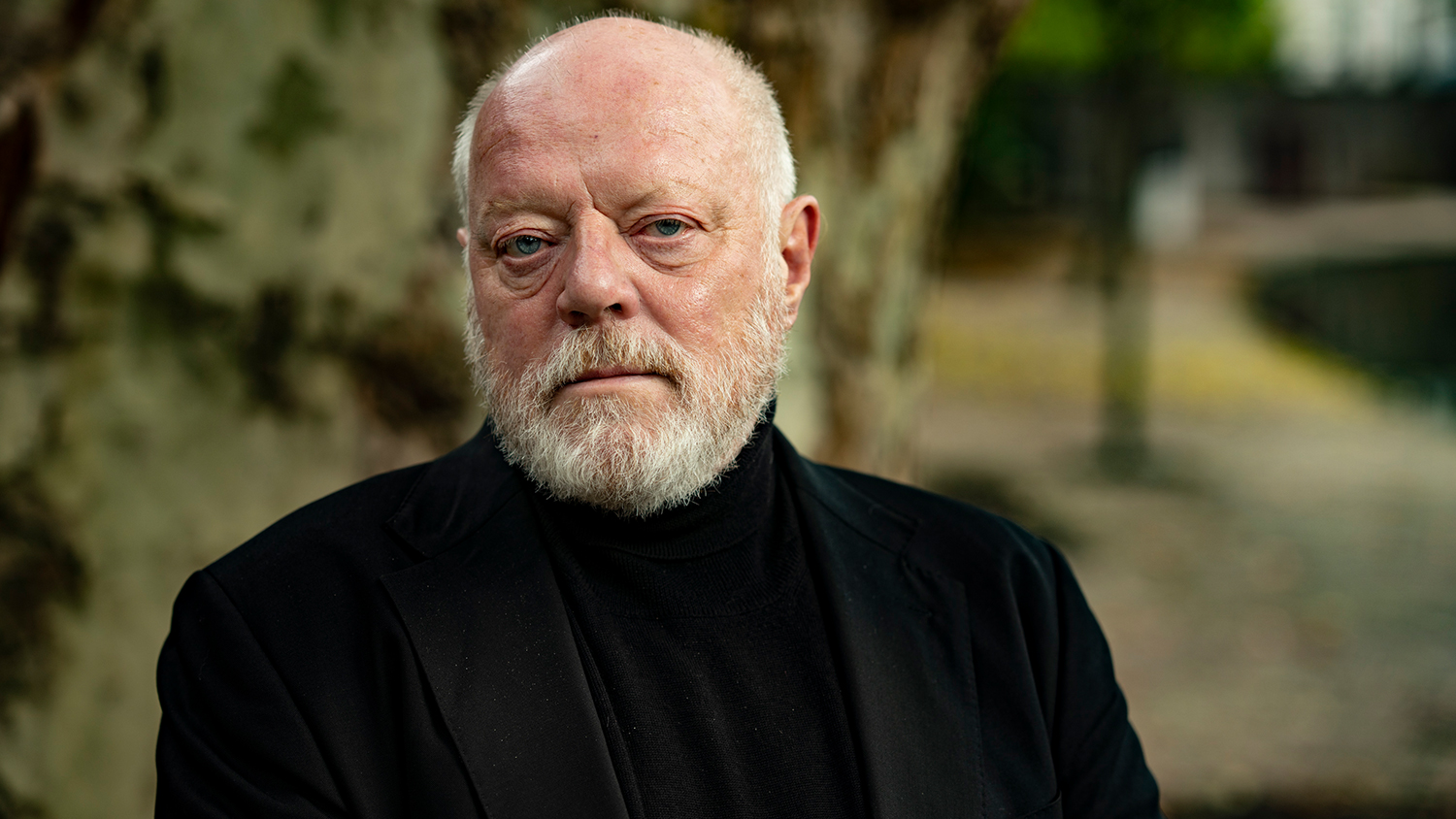 Torenbeek became the director of Utrecht Summer School in 2005. With 25 courses in all sciences varying in level from Bachelor to PhD, the summer came into being thanks to collaborations with the HKU (art school) and the Utrecht University of Applied Sciences. Around 300 students attended the summer school when he started. In 2019, they were 4,000, attending over two hundred courses. This makes Utrecht Summer School the largest summer school in Europe. Former colleague Marc Gebuis says that Torenbeek was one of the first who saw a summer school as a priority for internationalisation, which gave him the nickname Mister Summer School. "I'm proud of that, you know."
Sex, drugs and rock'n roll

"Haha. Yes, that was my course 'how to make mistakes'. In offering that course, I made mistake after mistake. I asked pop professor Tom ter Bogt to teach a class. He was willing, but was only available in late August, which was rather late for the American Bachelor's students I was trying to target with this course. Their academic year would almost be starting again by then, but I gambled anyway. The second mistake was that parents pay close attention to what their children are studying when they take an expensive college course abroad, and they didn't want to pay for this course. The third mistake was that a title like this turned out to be difficult to promote. In the end, I had one student registration, and had to cancel the course. That was very disappointing, because I truly believed in the content, which was why it was expensive."
Torenbeek just completed his 34th and final summer school. He wanted his career at the university to end with a big bang, but those plans were smothered by the corona crisis. Still, he's proud that the online courses attracted 1,300 students. He attributes these numbers to his successor Bettina Nelemans, with whom he's worked for the past six months to transfer the position of director. Torenbeek and Nelemans have known each other for a long time, having worked together at Bureau Buitenland in the '90s.
Now that he's retired, there's finally enough time to complete a project that's been lurking in the background for ten years: a history book about princess Irene's ex-husband, prince Carel Hugo van Bourbon-Parma, and his ancestors "in the context of the great demise of thrones and crowns in the past 200 years." The project connects his loves of both history and Italy, and half of it will be written in the Piedmont.
What do his former colleagues want to ask Jeroen Torenbeek?

1 Marc Gebuis, the last intern of Bureau Buitenland, employee of Utrecht Summer School and now director of language institute Babel: "Jeroen put the summer school on the map in Europe and, now, nearly every university has its own summer school, partially because Jeroen never minded sharing his knowledge and experiences. That's very noble, but didn't you create your own competition?"

Jeroen: "Yes, but that's necessary. I have a cooperative approach, and I've made friends. My competitors are my colleagues, too. By staying humble, I earned respect in the industry, which made the position of our Utrecht Summer School stronger."
---
2
Elena Valbusa
worked for the Utrecht Summer School and now leads the InclUUsion programme, which provides refugees with the opportunity to take free courses at Utrecht University. On January 1, 2021, she will become Diversity Officer at the Utrecht University of Applied Sciences.
"I met Jeroen at Dante Alighieri, where people who love Italy get together. I got to know him better when I started working for the Summer School at the Janskerkhof. He used to practice playing his contrabassoon there, and I could hear 'boom, boom, boom' coming from downstairs. Jeroen, what would you choose if you had to choose between Italy and your bassoon?"

Jeroen: "That's impossible. It's not so much the country or the instrument, but it's what they mean to me, the people I've met through them, who have become my friends. I'm in a quintet that's been around for fifty years and I've been playing with some of them for forty years now. And Italy, I have friends there, my family home is there, that's where all my friends come together. OK, well, to appease Elena, I'll choose. I pick Italy."
---
3 A question from the new director of the Utrecht Summer School,
Bettina Nelemans
. "Jeroen and I go way back. He was my boss at
Bureau Buitenland
and we've remained friends ever since. He loves the university, so I want to ask: Jeroen, what do you wish for the university's future?"
Jeroen: "I hope the university cherishes its independent minds. You need them for science but, to move forward, you need that type of person at the front of support staff as well."
Photos: Ivar Pel