Huzur snack bar, a meeting point for students since 1991
Snack bar host Mehmet: 'I never forget a face'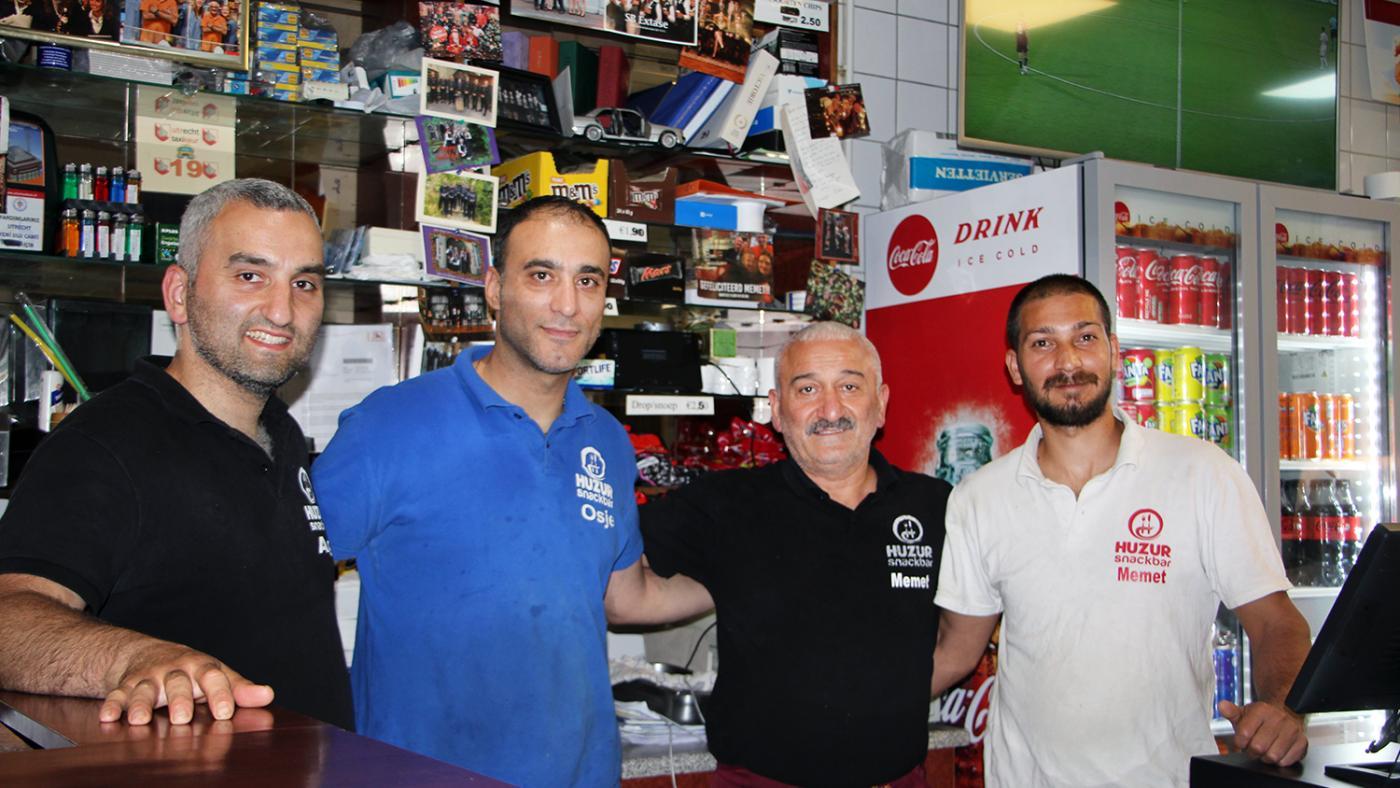 After a night out, it seems like all roads lead to Snack Bar Huzur. Pictures, cards and stickers are all over the place which also has a mirror wall, a map of Turkey, and scarves from the football club FC Utrecht attached to the ceiling. The small TV above the counter is often showing a football match. Mehmet Aygis is the face of the place. He is a bright and brisk man with a dark moustache, short grey hair and laugh lines. He runs the place alongside his son Ahmed, who shows the same hospitality as his father.
Aygis opened the business in 1991. "I rolled it," says the former welfare officer says. One day, his wife got a call from a friend who was working for a temporary job agency. "He asked her to bring him two rotis and two Fernandes." When Aygis went to pay for the meal, the friend stopped him, saying: "No, you don't have to. It's from my restaurant." Mehmet could not believe it: "You must be joking. You own a restaurant and you also work for a temporary agency?" The temp replied: "If you don't believe me, come and have a cup of coffee sometime."
As it turned out, the temporary worker and restaurant owner was in debt and wanted to get rid of the venue. Aygis had always dreamed of having his own business, so he seized the opportunity. He bought the restaurant and turned it into a snack bar. The first year was tough, financially speaking, but after a while, the tide turned and the business has been a huge success ever since.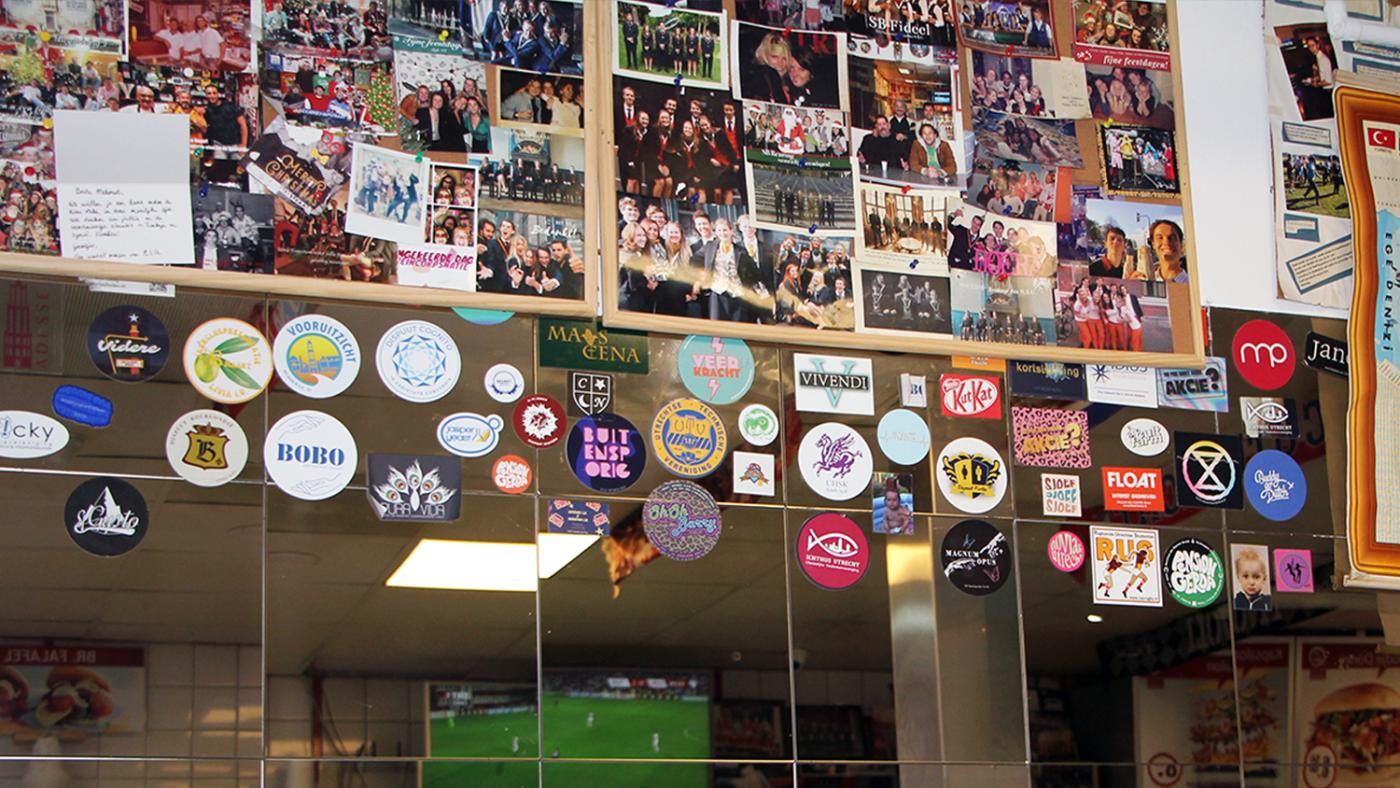 A place for all students
The snack bar's location is pretty central, which is wonderfully convenient for students. Its address on Voorstraat is within walking distance from several bars and student association headquarters. What's more, it stays open until five in the morning. "The regulars here are all students," Aygis says. The introduction days, in August and September, are the busiest time of the year. Asked to name the best-selling snack, he can't give us an answer. Dutch and Turkish snacks sell equally well.
Students love to leave a "little souvenir" behind as the place is filled with pictures of students. Student associations also send Christmas cards often, which are all kept behind the counter. The tradition started when some ladies who lived around the corner brought a picture as a Christmas card. They attached it to the pinboard next to the door but it was gone the next day. "So, I said: 'Take another one and I'll hang it behind the counter. Then no one will touch it.'" When other associations saw that picture, others started coming in.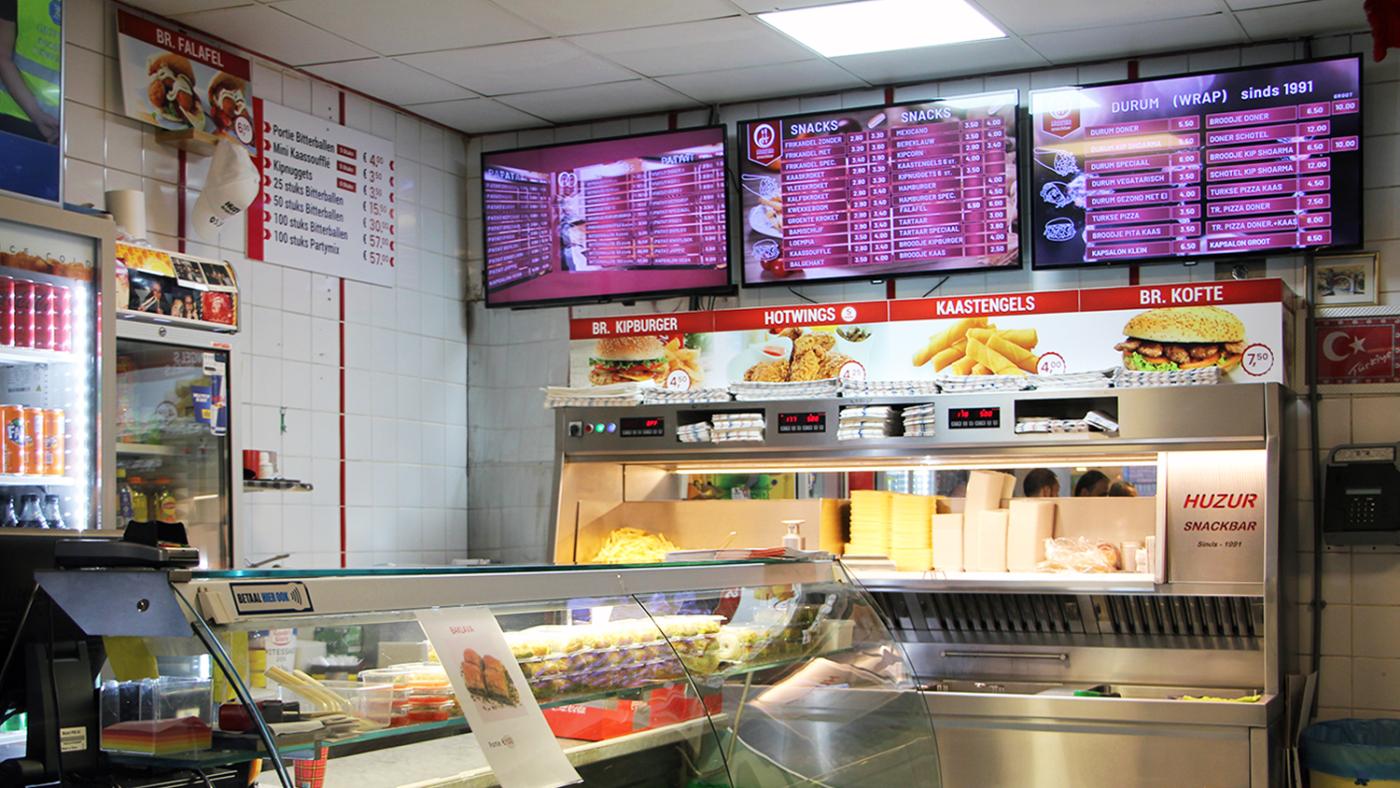 More than a snack
When current customers look at all the pictures, they are reminded of all the students who came before them. The other day, a woman came into the snack bar and Aygis recognised her from twenty years back. He still remembered her favourite snack too: a cheese pita. "Names don't stick with me but I never forget a face." She stopped by because she was in town to visit her son, who is studying in Utrecht as well. Her son often grabs a pita there as well.
Mehmet has tons of stories like this to tell. A few years ago, a boy and a girl met each other in the snack bar. Both of them always ordered a frikandel speciaal. Then, week after week after week, they would meet there with a frikandel speciaal.  "I asked them: 'If you ever get married, will you invite me? Then I'll bring a box of frikandellen.'" Long story short, they did get married and they did enjoy a nice frikandel when tying the knot.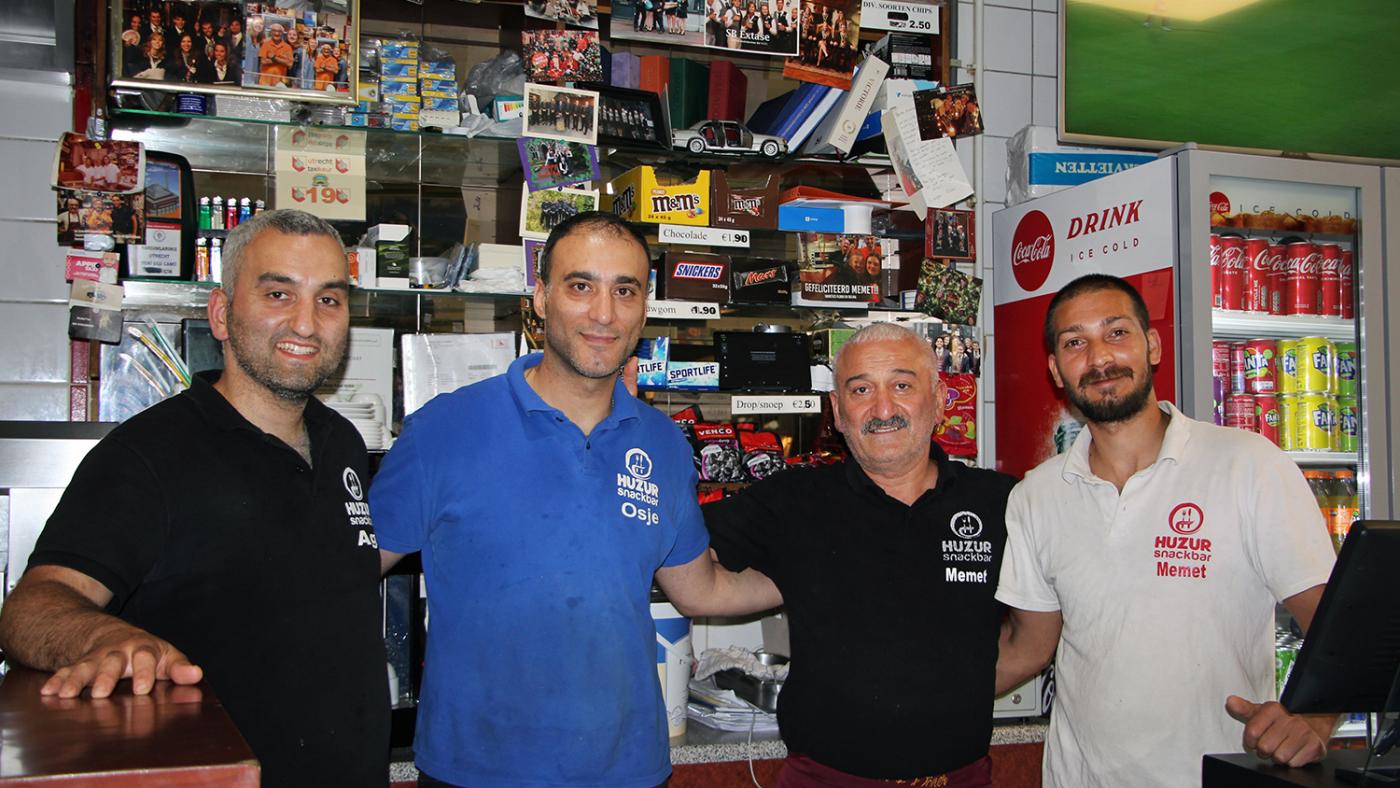 Feels like home
Every now and then, the snack bar closes and all employees go on a holiday. That doesn't go unnoticed. Olivier is a student and a  regular at Snack Bar Huzur for years. The place feels like home to him. The staff recognises him right away and they know his order by heart. In Turkish, Huzur means "inner peace," something that Olivier feels every time he comes in. "And, if you order something online, one of the staff members comes to your door. They recognise your face and have a friendly chat with you."
Olivier got disappointed when he was faced with a closed door after a night out. So, on his next visit, he said to Aygis: "It's great to have you back. I missed you." Aygis: "You could see that it really got to him. He actually shed a tear." Commenting on his success, the owner of the snack bar says: "Well, it's up to you, of course, how you treat your customers. We do our best to make everyone happy. And it looks like we do quite often."
Advertisement