No permission
UCU student clashes with housemaster over biodiversity project in his backyard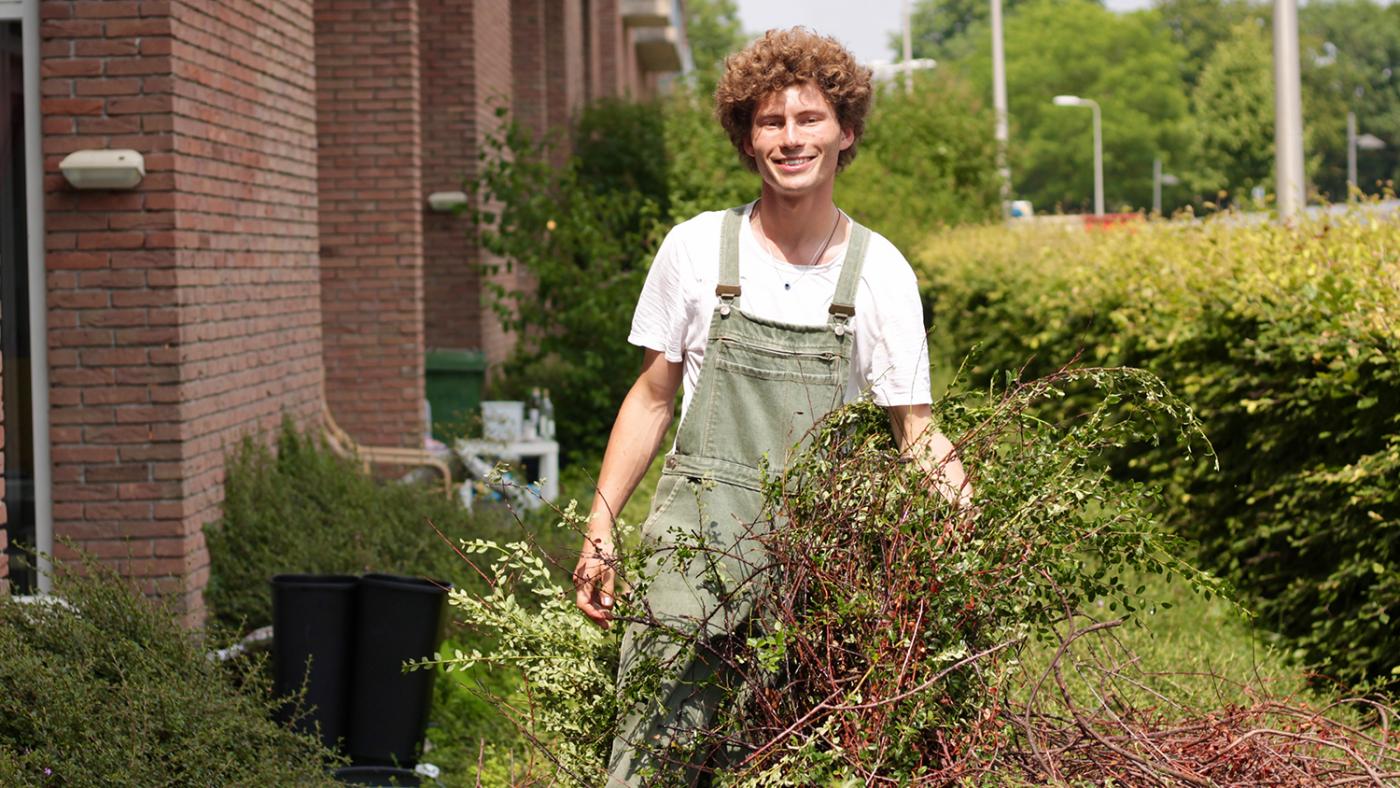 Photos: Mila Bertens
"It's sad to be forced to remove everything, but I don't want this to be a funeral, so I'm going to transplant these plants into pots and give them to other people", says Daniël, who is about to move out of UCU because he is graduating, as he works to get the backyard back to what it was.
Daniël started his biodiversity project for a class called Creating Societal Impact. "I looked at my backyard and all we had there was some dead greenery with rats running under it. So, I got rid of all the plants and trunks and replaced them with local plants and lavender to attract as many birds and bees as possible."  
His presentation in class was a success and other students approached him to say they would like to do something similar. However, an important approval was lacking: that of the university itself. Daniël didn't communicate his idea to the housemaster, Maarten Diederix, before carrying it out. When Diederix saw what the student had done, he asked him to remove all the new plants by the end of June.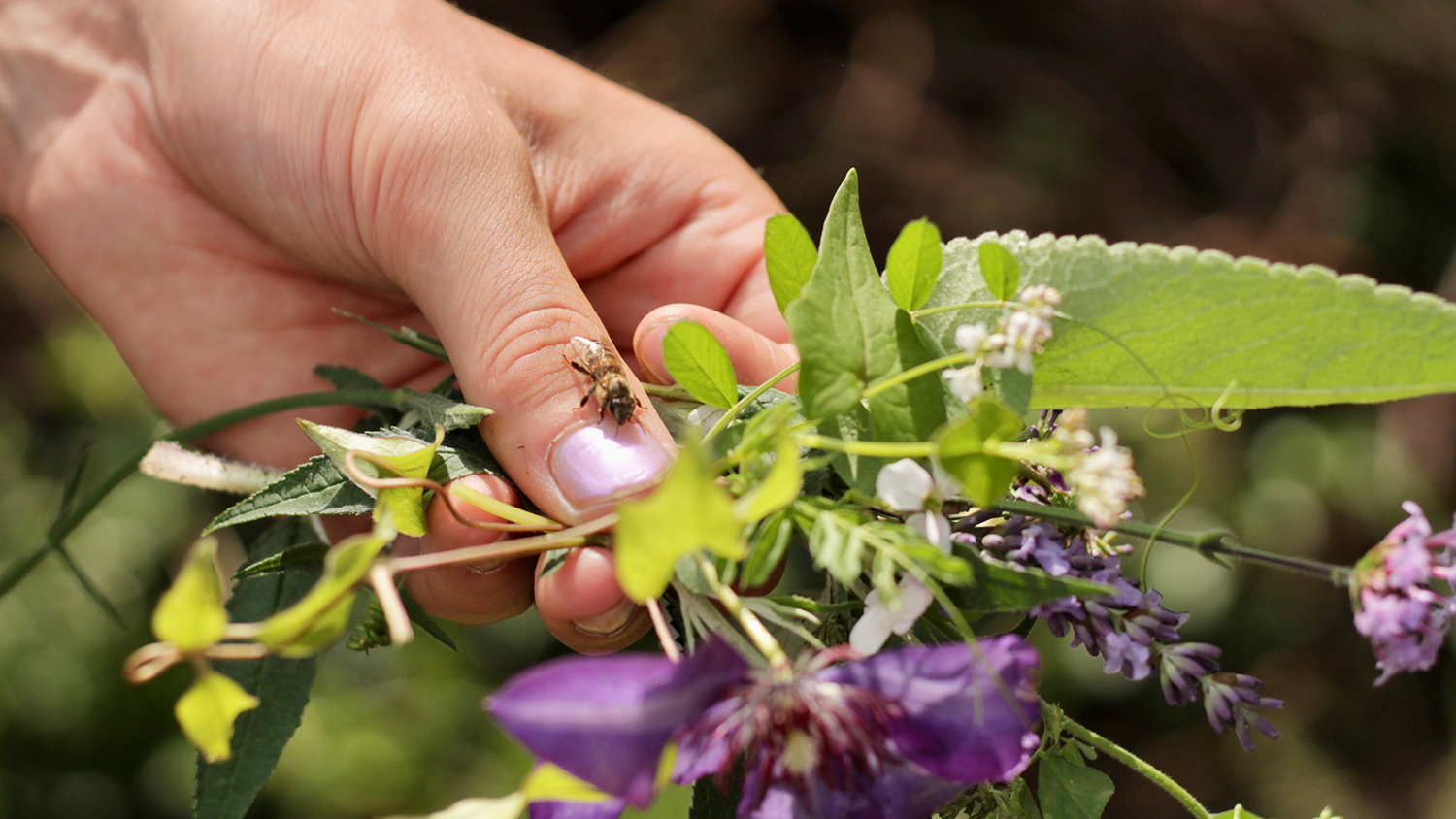 Diederix: "The students who live on the UCU campus are not tenants, they don't have a rental contract. They are allocated a room. The grounds around the student homes are the propriety of the university. Therefore, by changing the backyard without asking for permission, the student didn't respect propriety rights". The housemaster proceeds to explain that the backyard looks the way it does so that students don't have to mow any grass. "This way, it looks acceptable and bulletproof. I have been working as a housemaster for UCU for 23 years, so I have seen many students come and go. Some of them have green fingers, but others don't. Or they just don't care. Once Daniël moves out, maybe the next residents are just going to throw empty beer bottles there."
For those who do have green fingers, Diederix says the international campus has a 60 square-metre community garden. "The garden is just 150 metres away from Daniël's place. I told him he could move it to the real garden before his plants took root – and they would probably thrive better there, too. All he wants and more can be achieved in that big space. But he refused to."
Daniël says he doesn't want to use the community garden because his project is different. "The UCU community garden is a human garden, in the sense that we impose ourselves upon the plants that propagate there. The idea here is not to objectify things, designing a space to look exactly the way we want. After all, nature doesn't work like that. This is meant to be a space where humans create a regenerative playground and then only support it, trying to intervene as little as possible. This is not just about one guy with green fingers, it's a small example of the new way we should approach Earth in the future."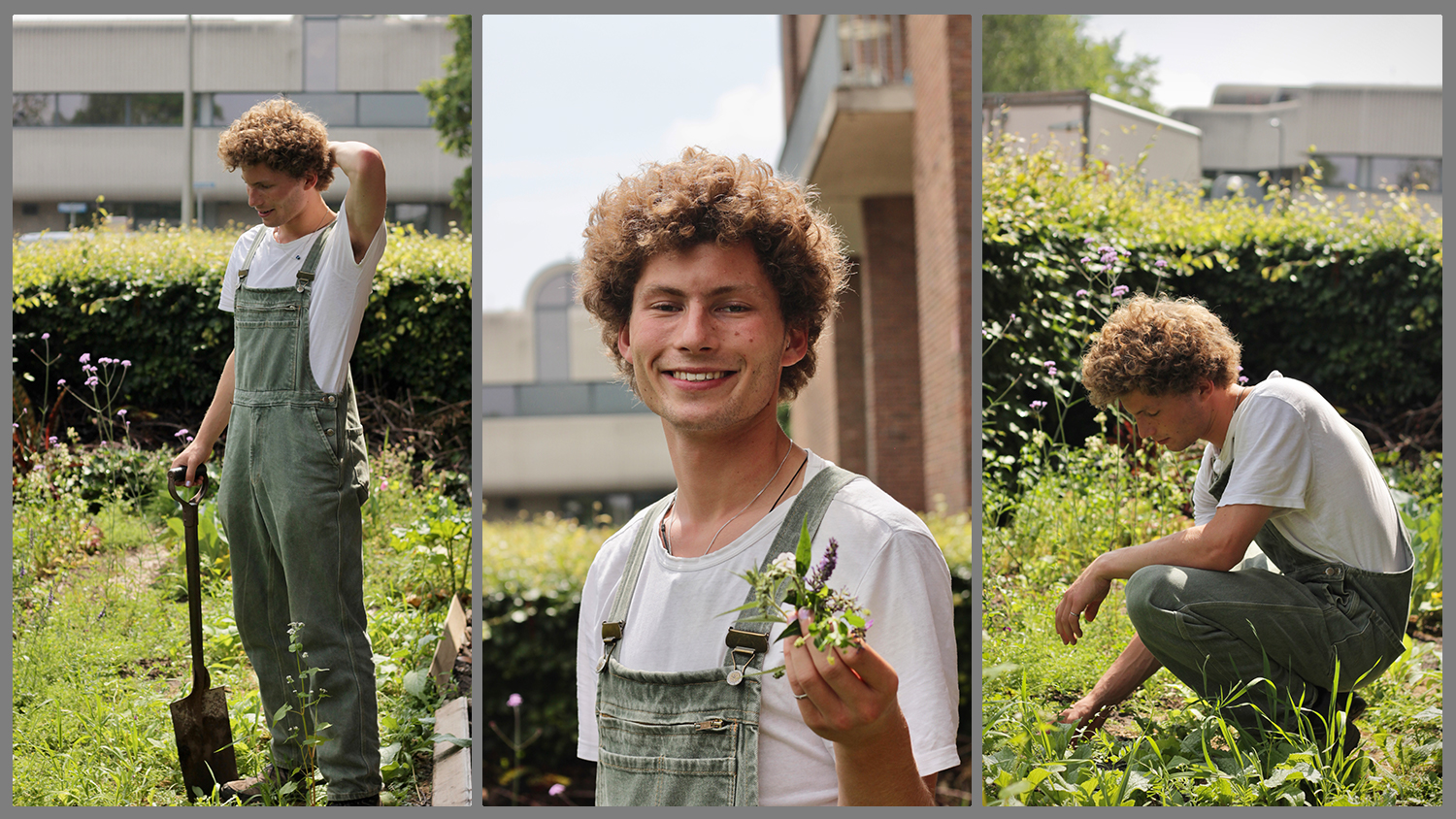 Petition and picnic
To show that there are other students interested in maintaining a more diverse set of plants in their backyards, Daniël started a petition. He gathered 270 signatures in total. He also created a WhatsApp group for people who are going to be living on the UCU campus in the next academic year, which was joined by 40 members. "A petition is not a guarantee that the next occupants will be a hardworking group of people. There can be a group of interested students, but they cannot choose which rooms they will get", reacts Diederix.
The university asked a third party for a quote to see how much it would cost to return the backyard to its original state. It amounted to 2,600 euros. The quote was then sent to Daniël, who feels that he was "threatened with a bill". He decided to "create urgency" around the issue by protesting in the housemaster's garden. "It was a ludic action to show that the voice of the students wasn't being heard. I invited everyone living at UCU to have a picnic in his backyard", he explains.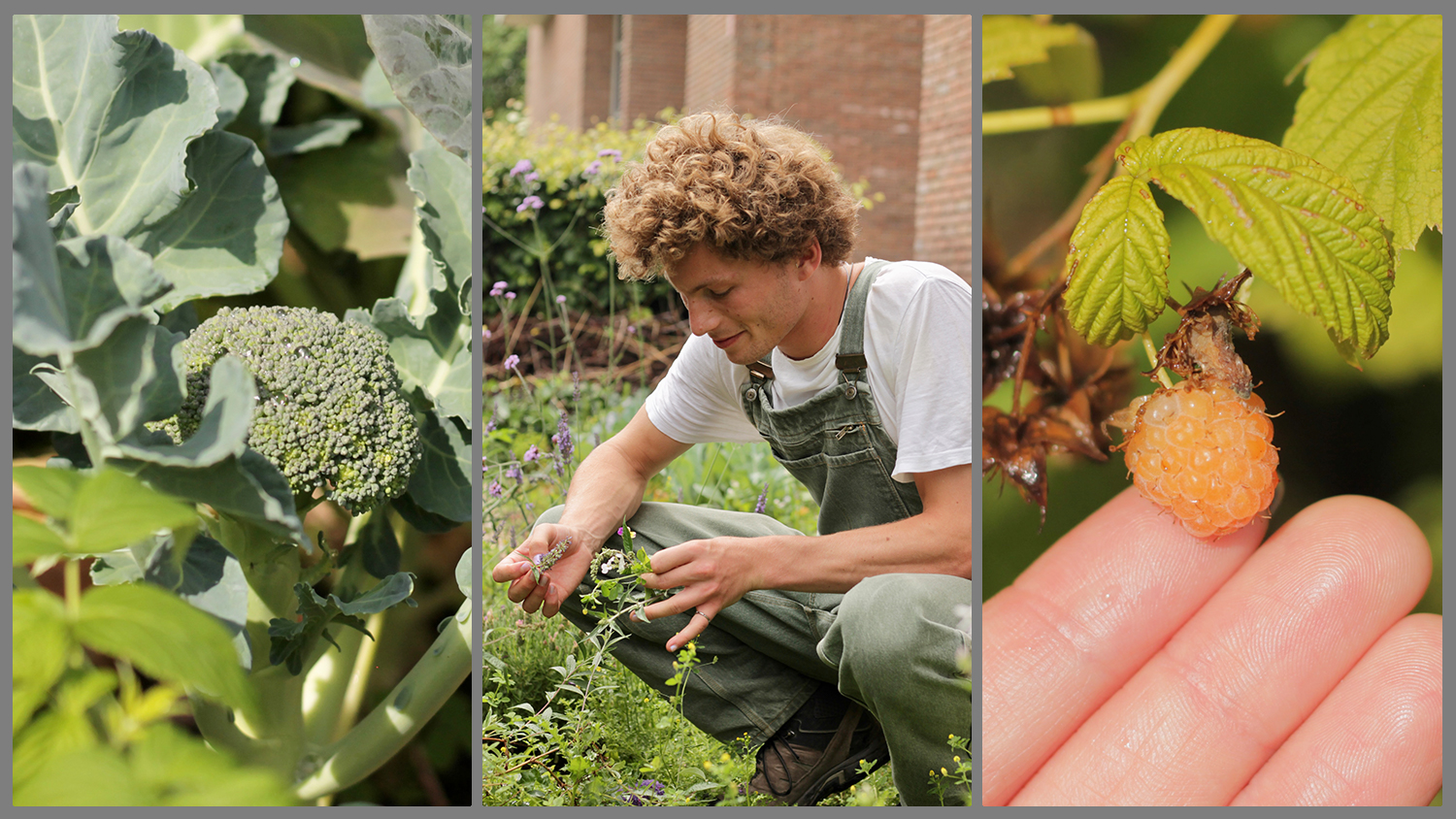 However, Diederix's garden is not university property. Despite the proximity to the campus, that is his own house, which configures the protest as harassment. "We didn't know that and we apologise", says Daniël. The demonstration didn't go through.
Following the incident, UCU's Managing director Sjoerd Bosgra organised a Teams meeting with the student and the housemaster. Bosgra offered the student the chance to suggest alternatives that would fit the university's landscaping policy. Daniël claims he has later suggested a "bee bed and breakfast", as recommended by the Dutch government, but no one replied ever since. Diederix states he does not recollect receiving or hearing about this proposal. "Besides, I don't think we should be bothering the managing director with such a thing", he says.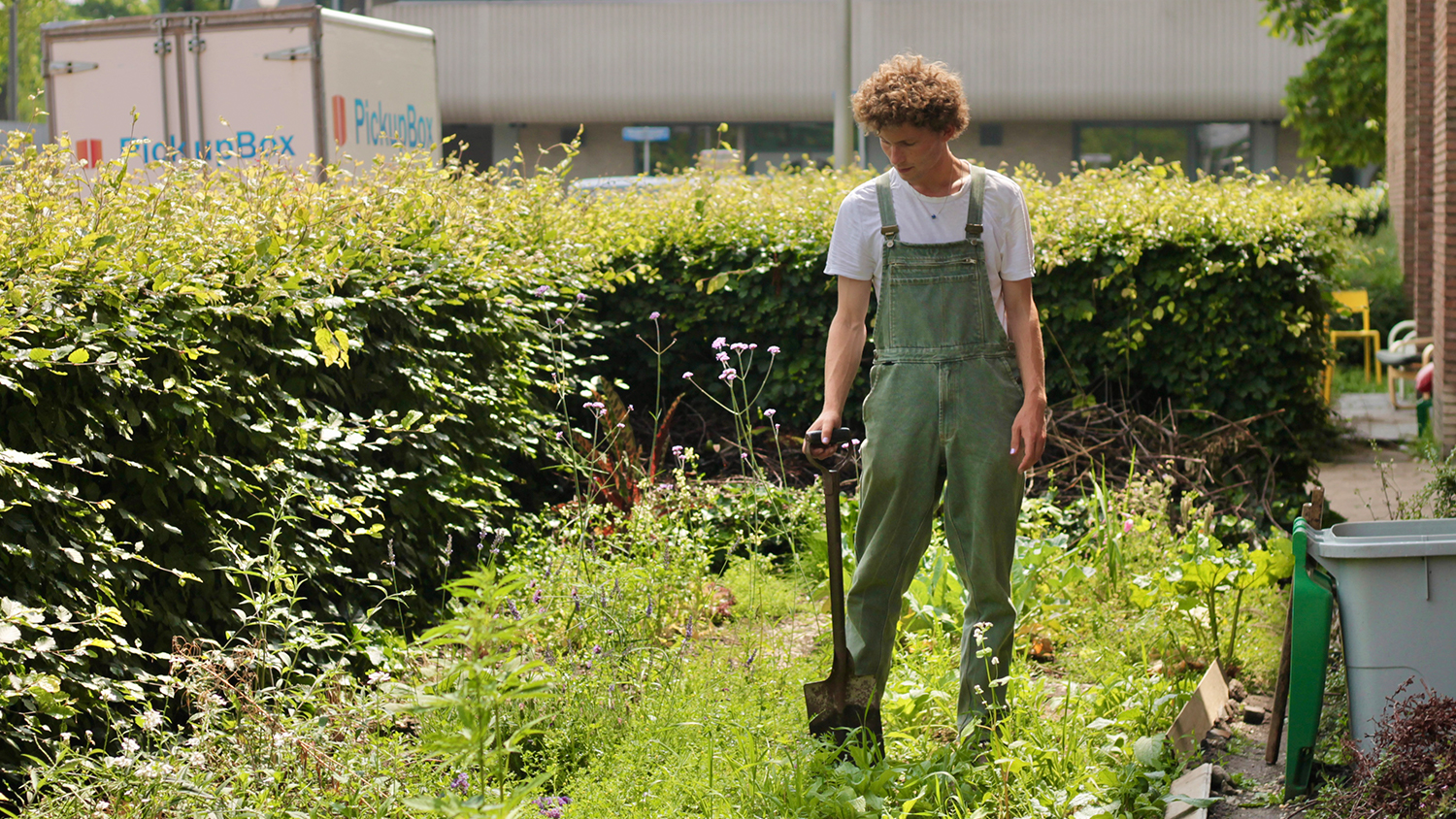 With his moving day just around the corner and no desire to be charged 2,600 euros, Daniël sees no alternative rather than giving up. "There is nothing else I can do as what I've done turns out to be illegal. This is so frustrating", sighs Daniël. "At least this has been a learning experience. I've learned how safe it is to maintain business as usual and how limited the use of legal language is."
The experience has also influenced Daniël's study choices: he is about to start an MBO (secondary vocational education) degree in Agroecology aside from a Master's in Ethics.
Advertisement