Contract signed for the construction of 'High Five' building, which will house 921 students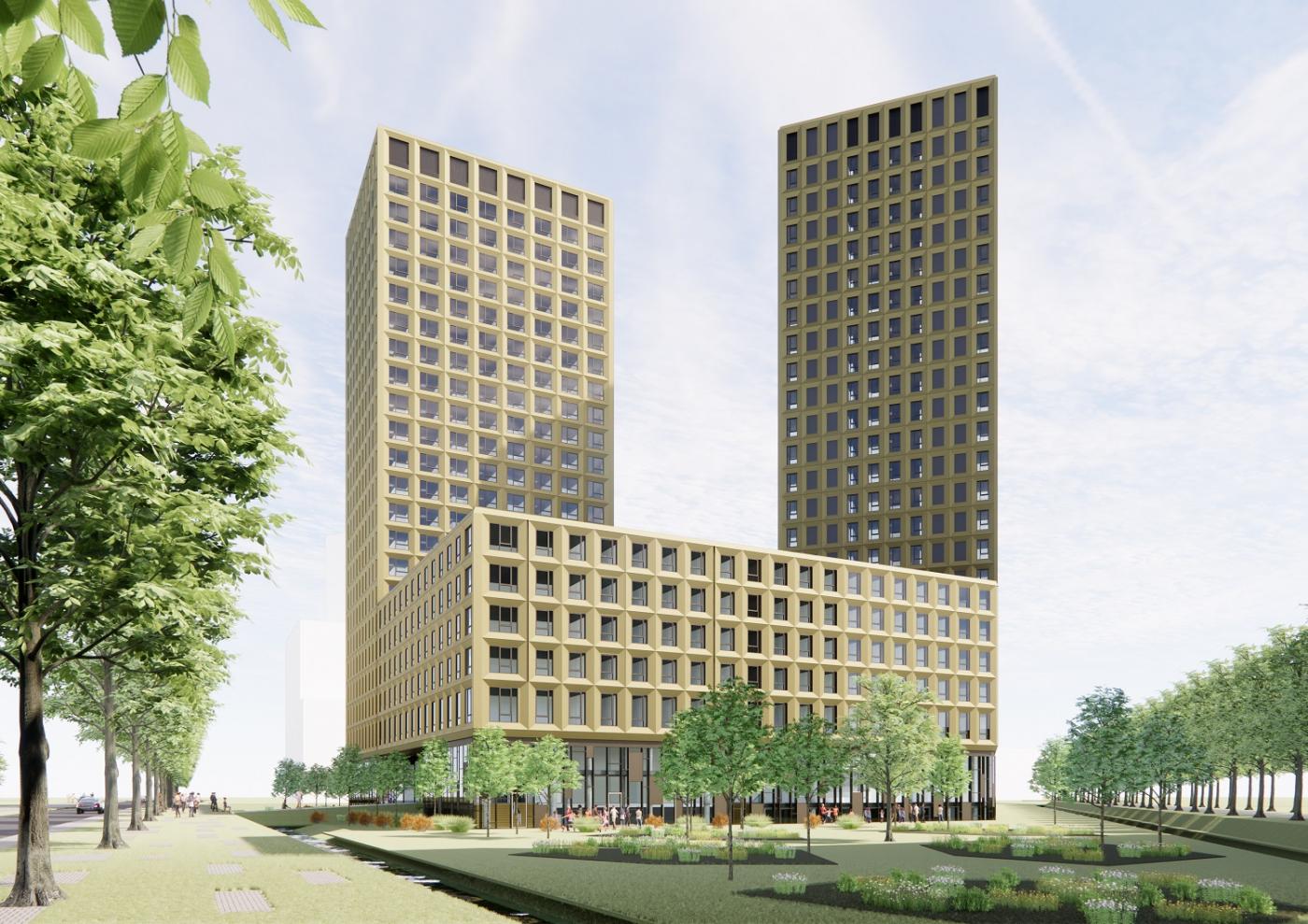 A sketch of what High Five is going to look like. Source: Jebber.nl
The first students are expected to move to the fifth student housing complex in the USP in 2024. Named High Five, the complex is being built on behalf of student housing provider SSH. Project developer Jebber, a subsidiary of SSH, signed the contract with constructing developer Vorm 2050 in December. Vorm is a national developer and builder striving to provide more affordable housing. Construction works will begin at the end of 2022.
Offering accommodation to 921 students, the complex will be located at the meadow between student flats Johanna and Cambridgelaan. The building will comprise 721 studios, where people can live alone, and two hundred group houses with shared kitchens. Both types of acommodation have shared living rooms. The rent will be comparable to rooms in other student complexes managed by the SSH in the Utrecht Science Park.
In addition to housing, facilities must be created to stimulate and facilitate meetings and community building. Therefore, at the bottom of the low-rise building, there will be a space for study areas, sports facilities, a laundromat and an inner garden. Additionally, there will be a restaurant selling coffee and healthy, affordable meals, also available for takeaway.
Advertisement