Housing emergency: students move in with Avans board member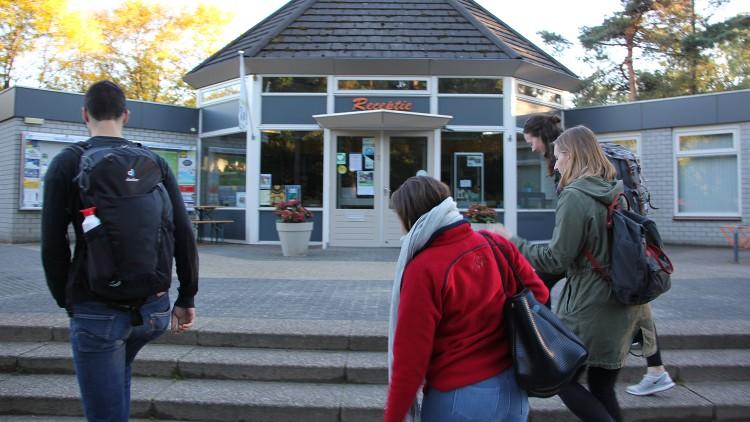 The housing shortage is equally bad in Utrecht. In 2018, vacation park Het Grote Bos, in Doorn, housed dozens of international students. Photo: DUB
"Demand has gone through the roof and every single room counts", Ravensbergen explains. She's particularly concerned about international students, for whom accommodation is even harder to find.
Interrupted studies
Avans University of Applied Sciences – which has campuses in the Dutch cities of Breda, Den Bosch, Tilburg and Roosendaal – is not only calling on its own staff members to alleviate the situation. All residents of the region are being called to help out. The idea is that if international students can be given temporary shelter until they can find something permanent, so they don't have to interrupt their studies.
It's not the first time that a Dutch educational institution has sent out such a call for help. Rotterdam University of Applied Sciences also asked its staff to take students into their homes this week. Tilburg University and the University of Groningen made a similar appeal to their own personnel and those living in the surrounding areas, in the beginning of the academic year.
Nationwide problem
The student housing shortage is a nationwide problem. A group of students recently occupied the Academy building in Groningen in protest against the lack of rooms. The expectation is that more and more students will join the ranks of those looking for a room in future. The Dutch Ministry of Education reckons that by 2029 there will be more than 300,000 Dutch students living away from home and 139,000 international students in need of housing.
But, despite the mushrooming demand for temporary rentals, the ministry is not earmarking any extra funding for student housing. Meanwhile, emergency measures have been taken in several places. Enschede is hoping to build two hundred container homes for students of the University of Twente; the University of Amsterdam has booked cabins for students at a campground; and at Maastricht University students are allowed to attend classes from home if they are unable to find a place to live in the area.
Coronavirus pandemic
That the current shortage of student rooms is so acute may well be a result of the coronavirus pandemic, according to Kences research centre. Face-to-face classes and activities have started up again this year, so second-year students are also moving to be near campus, which they did not do last year.
Advertisement