In pictures: all the things we can do now that Covid restrictions are gone
Photo: the glass house
All together on the slopes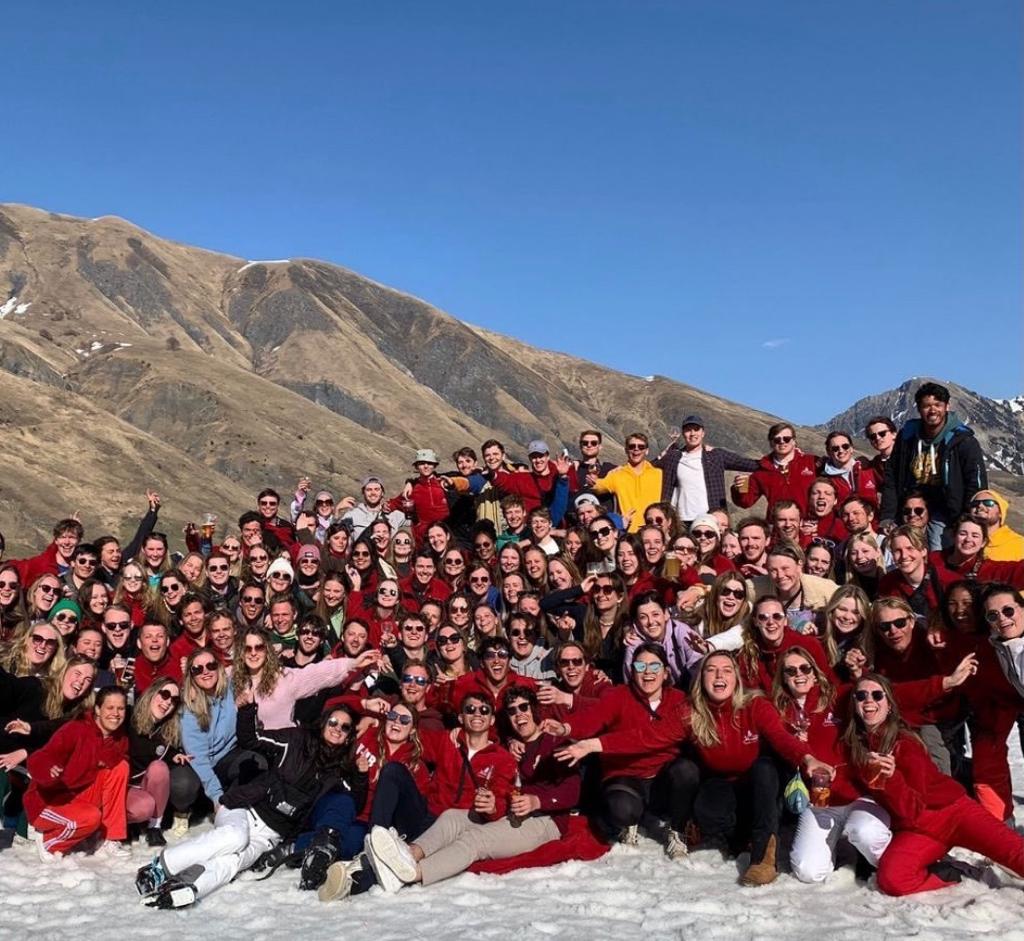 Last month, the student association Unitas S.R. was finally able to go on its yearly ski trip after two years. Unitas chair Stephanie Bálint: "The freshmen were particularly eager to go on this trip. Everyone was happy that we could organise this again, of course. All places sold out on the first round of sales. In the end, we travelled with 132 members to the French Alps. It was a fantastic week, filled with skiing and après-skiing!"
Family day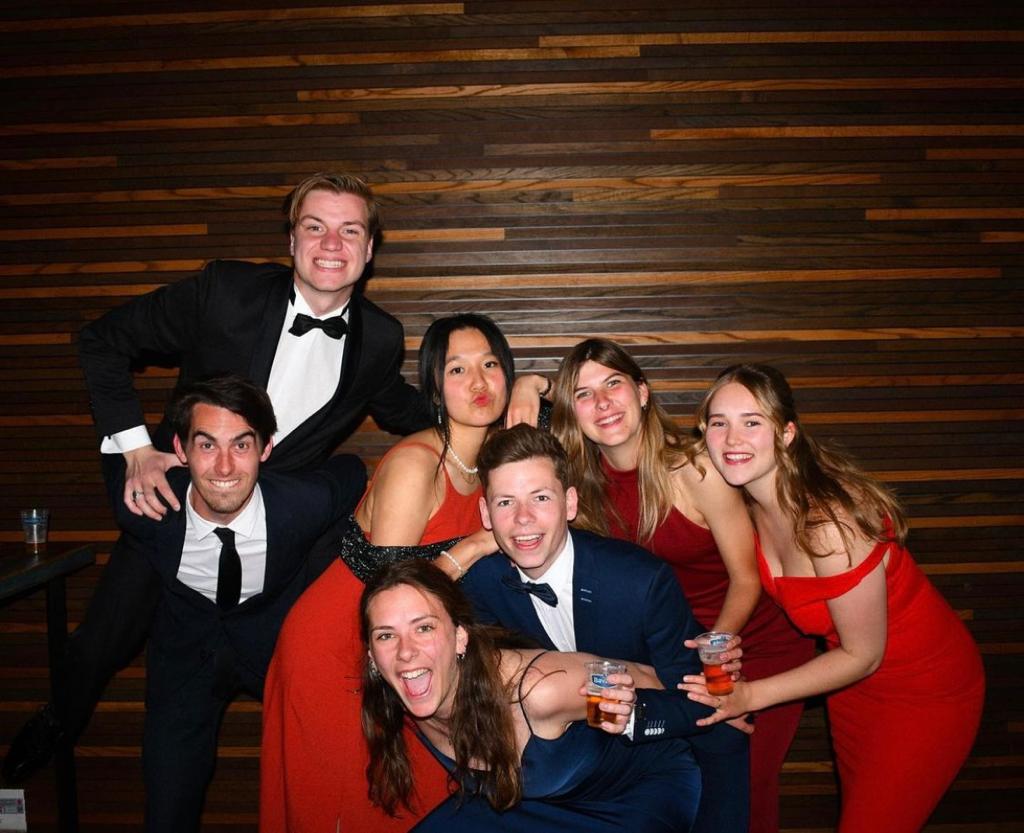 This picture was taken at the gala for members of student football association Odysseus'91. Joëlle Schouten, a member of Odysseus' board, is one of the people in the photo (the second one from the right, standing in the back). "We had a family day at Ody during the day. Our parents and siblings came to watch the matches and have lunch with everybody. In the evening, there was a gala for the members, but everyone was allowed to take friends and family members. The gala, which was organised by Odysseus'91's FeCo party committee, took place at CitySense in Utrecht. 'Roaring twenties' was the theme. Most pictures were taken by MediaCie in front of the picture wall, like this one".

Partying for charity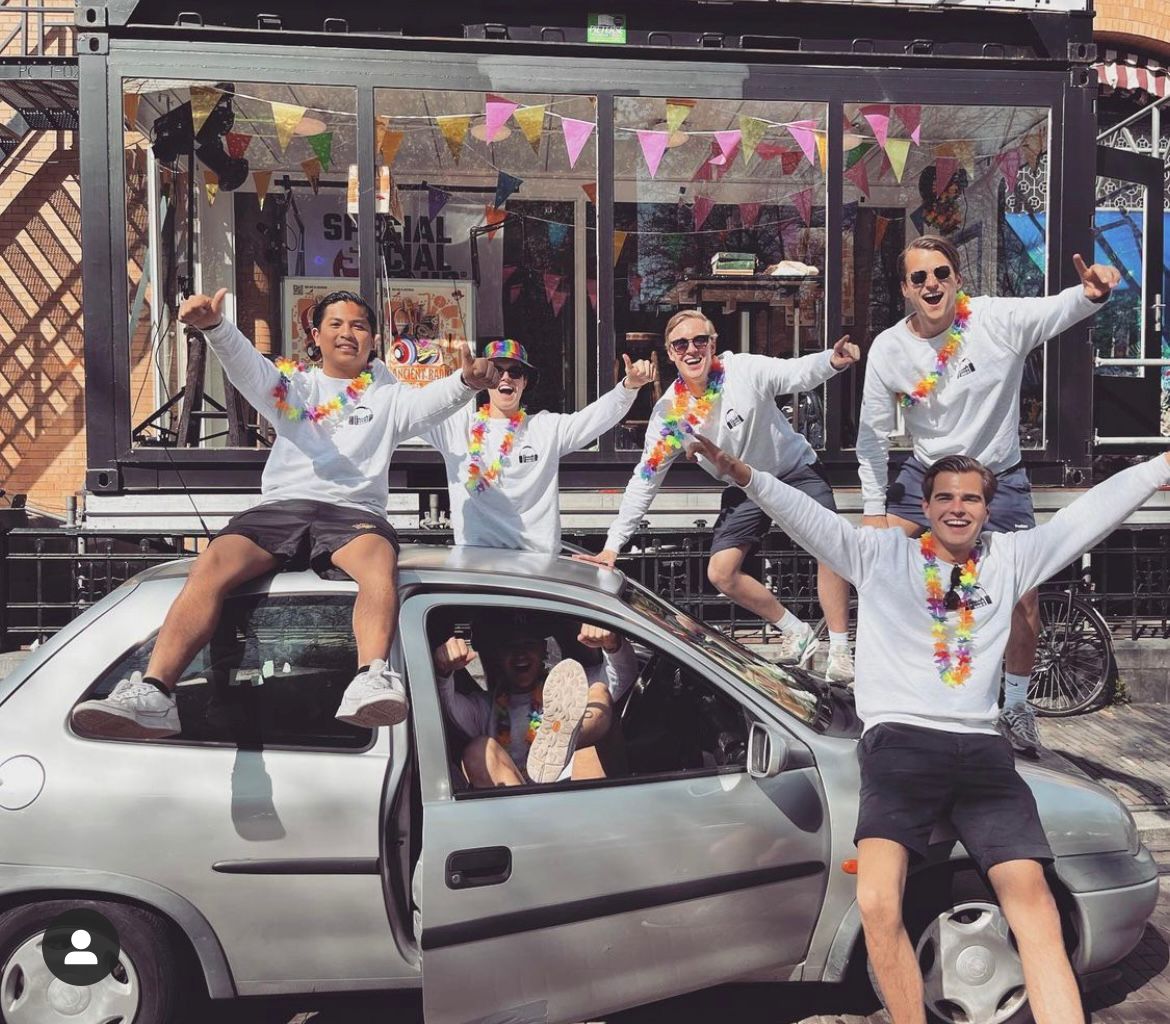 For three years, students Pepijn, Sem, Coert, Stijn, Sebastiaan and Derrick, from the Utrecht Student Corps, have been presenting Ancient Radio from a glass house at Janskerkhof. The initiative is a fundraiser for the Special Social Club, an organisation that holds events for disabled kids. They're also throwing a party, the Ancient themafeest, on Friday, April 22, at the association's building. This is the eighth edition of Ancient Radio and they're happy to be able to do it exactly as intended again.
Supporters welcome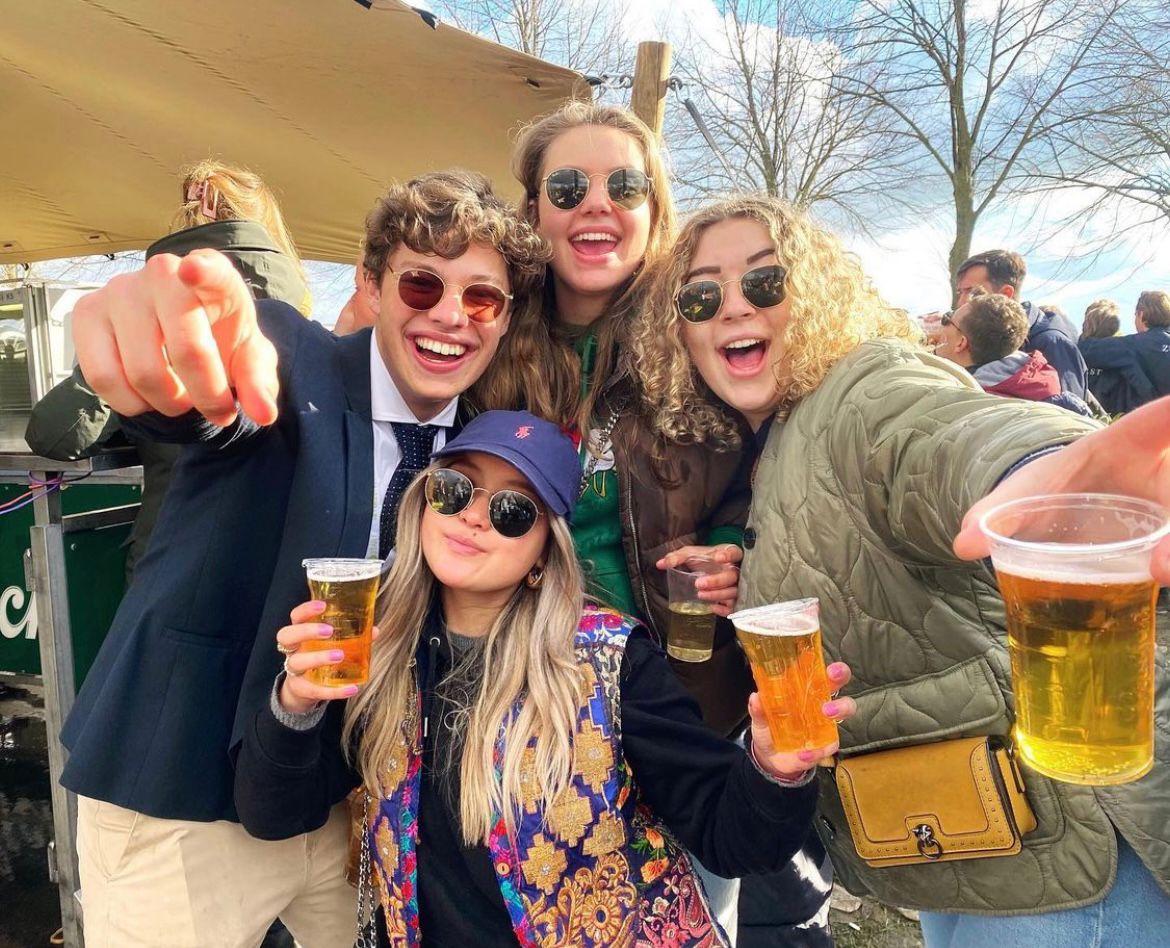 For three years, those who practice sports, like football or rowing, had to make do without an audience. But the 138th edition of the Varsity, which took place on April 2, marked a much-welcome return to normal. Even though Triton finished fourth in the rowing race, that didn't make the event any less fun for Ann Mei Kodde, a second-year UU student who was there to support the rowers. Ann (the one wearing a colourful vest) is accompanied in the picture by club friends Emma (on the right) and Elke (in the middle, behind Ann). Mark (on the left) is a friend of the group who is part of Triton.
Ann: "It was such a fun vibe, there were students from the entire country. That was actually one of the reasons we wanted to go: we just wanted to get together having a drink along the quay. And, luckily, the weather was nice and sunny as well! Unfortunately, Nereus, from Amsterdam, ended up winning the competition. Otherwise, the Utrecht Student Corps would have thrown a huge party to celebrate".
"Unfortunately, I wasn't drawn by Triton this year, but it was really nice anyway. Especially because we're allowed to do everything now, so it's nice to be around students and people your age. That's why we don't need much to have fun, as long as we can be together and have some beers, we're all set".
Celebrating years of hard work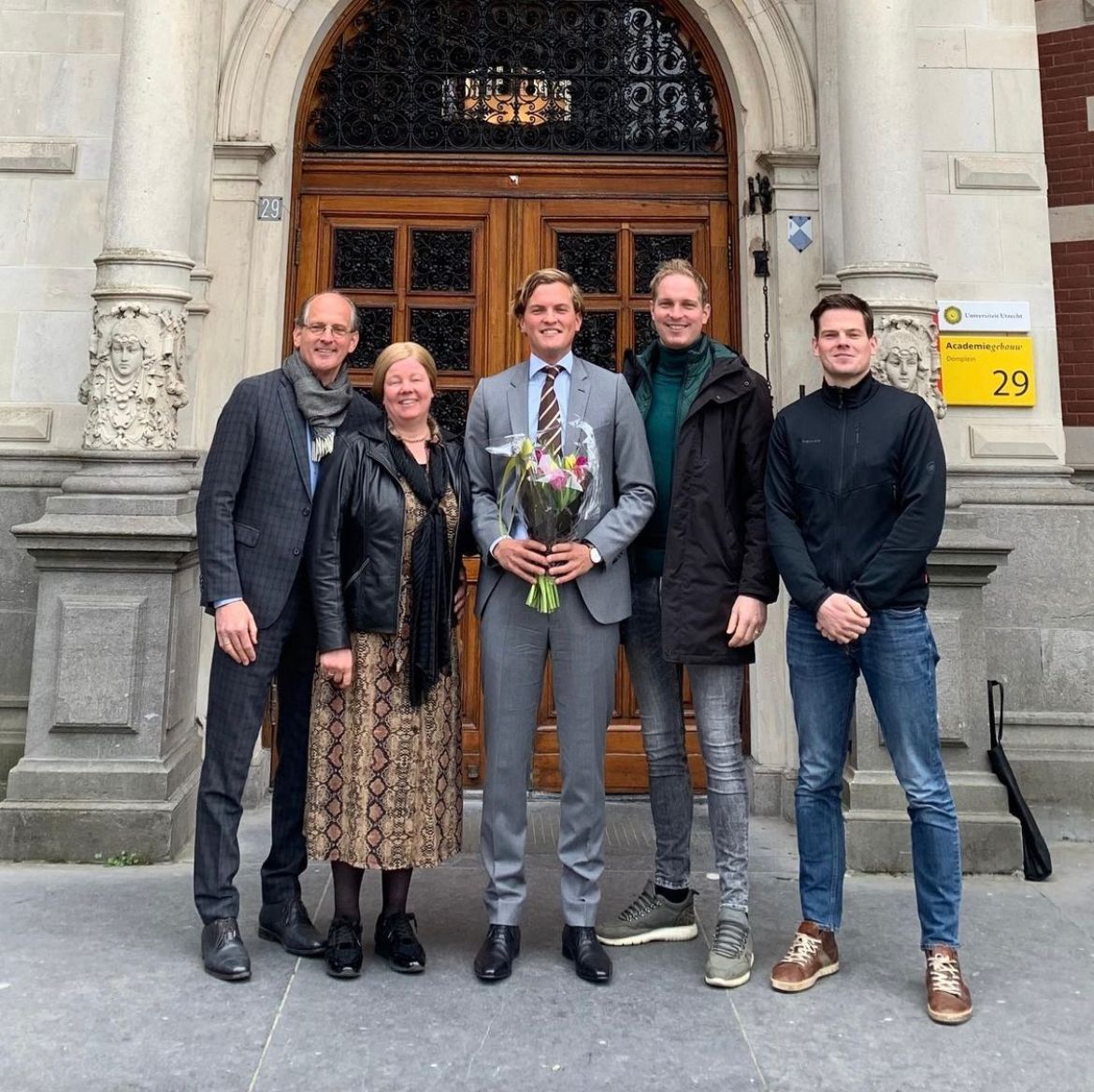 Graduation ceremonies looked a lot different during the Covid-19 pandemic. Fortunately, one can celebrate this achievement in person again. Wilbert Peters (24) received his diploma in the Academy Building, as it should be. "I did my Bachelor's at the Utrecht Law College. Back then, I was the chair of the study association Sirius. Then, I got a Master's degree in notarial law at UU. I was only allowed to take four people to the ceremony: my parents and two brothers. I was happy to finally be able to get my diploma in front of my family after some delay!"
But that's not all. Here are some of the events making a comeback in Utrecht:

April 26 & 27: 
BEAT-RIX Festival
, Janskerkhof
May 15:
Utrecht Jazz festival
, Janskerkhof
May 21: 
Benefit concert
 organised by student association C.S. Veritas, Park Lepelenburg
May 22: 
Odyssey of Love
, a play to be seen at De Musketon
June 4: 
Canal Pride Utrecht
, Utrecht canals
June 25: 
Wooase Festival
, Middelwaard
Advertisement