SSH residents not always happy with house renovations amidst corona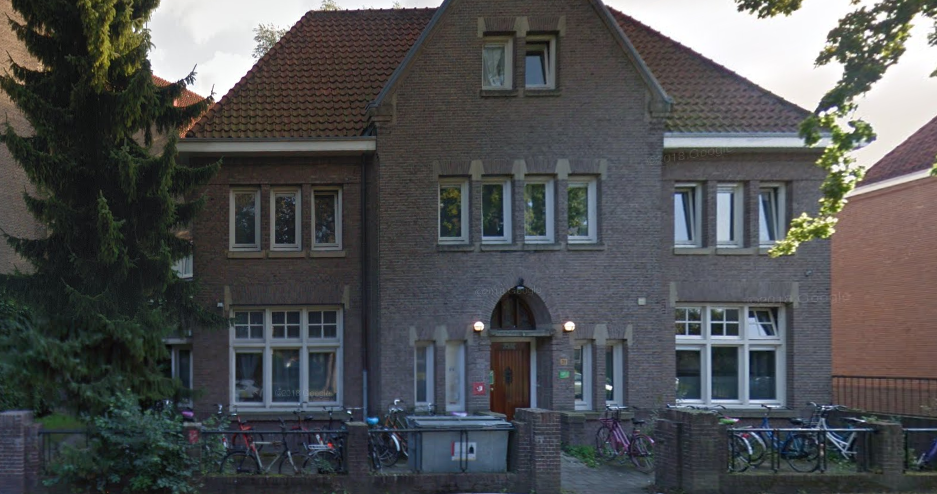 Photo: Google Maps
Twenty-five students live in a former monastery in the Oudwijk neighborhood. The building is owned by SSH Student Housing, an organisation renting over 19,000 student rooms in several Dutch cities. "Because of Covid, we've agreed on some very strict rules", says Daniël, one of the residents. "Each person is only allowed to have one visitor in the house, and we've agreed not to dine together in large groups. The big dining room next to the kitchen isn't used that often anymore".

Despite their best efforts to keep corona at bay, a team of renovators is painting the house since November. The residents couldn't be more upset. "That causes a lot of nuisance. Especially at a time when most of us are stuck in our rooms, studying", explains Daniël, adding that the painters told them that the building's kitchen is soon to be renovated as well. "That means we can expect even more nuisance and everyone will have to use the other two kitchens in the building. They're pretty small, not exactly corona-proof".
In general, the residents of the building are satisfied with the maintenance provided by SSH. The renovations are taking place because the basement is often flooded with groundwater. "It makes sense that they're fixing that right now, but a renovation of a perfectly-functioning kitchen is, at this time, unnecessary and inconvenient", ponders Daniël.
Tenants ask for postponement
The aforementioned building is not the only one SSH plans to renovate. Because of the pandemic, the student housing organisation has been receiving regular requests to postpone renovation projects, but spokesperson Roeland Kreeft says not all renovation works need to be postponed, because they follow the rules established by the National Institute for Public Health and Environment (RIVM in the Dutch acronym). 
"Postponing causes two issues. The most important one is that we can't postpone all maintenance plans until the summer. If maintenance is postponed, it can take a lot longer before we can start it up again. The second issue is that these works are the main source of income for the people working for these companies. If the government's regulations state that this type of work is allowed to take place, then we can't just tell a contractor to send his crew home."

Some of the maintenance projects have been postponed, according to Kreeft. "We look at each specific situation. Sometimes, the condition the house requires us to act quickly, but it's also possible that the work is already contracted out and scheduled by the contractor. He's allowed to get started if we don't see any compelling reasons to cancel the work. We understand that this is inconvenient for our tenants, especially in this time when everybody is working from home, but that's not always reason enough to postpone maintenance work."
Finally, the SSH states that its contractors are provided with corona-related guidelines that they must follow when carrying out maintenance tasks. "If we hear that they're not following the rules, we talk to them, of course", says Kreeft.