Students eligible for conscription not going to be recruited for war in Ukraine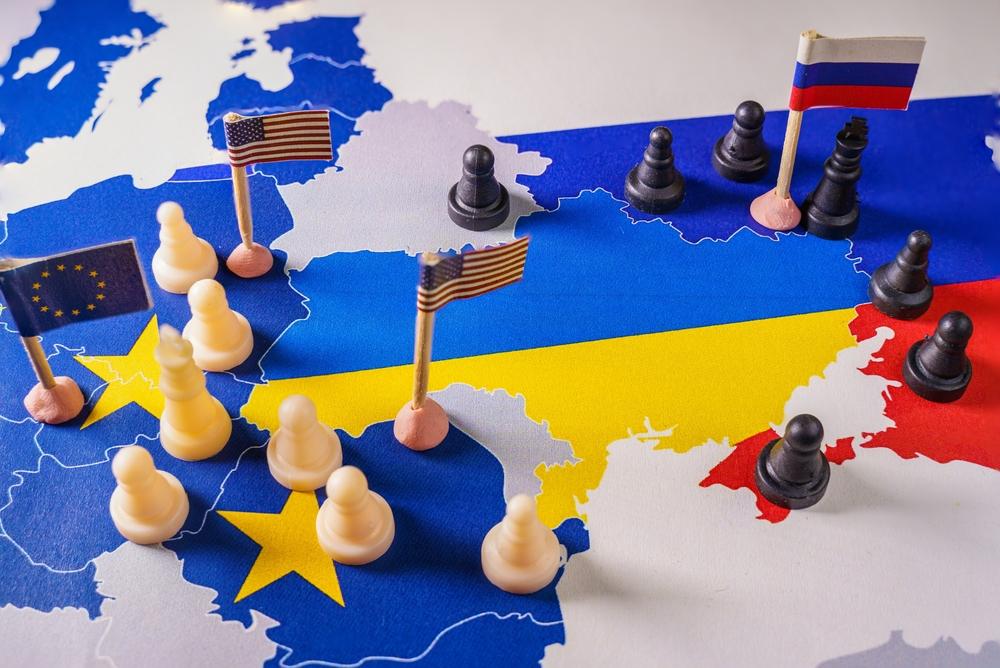 Photo: Shutterstock
Some Dutch students are wondering what would happen to them if a war broke out between Russia and the NATO countries, to which the Netherlands belongs. Will conscription be reinstated? Will women have to join the army as well?
The conscription still exists in the country and applies to all men between 18 and 45 years of age, as well as to women born after 2003. But in reality, it only exists on paper, because compulsory attendance was suspended in 1997.
On their 18th birthday, every Dutch citizen gets a letter from the Ministry of Defence stating that they can be "exceptionally conscripted". But Klaas Meijer, spokesperson for the Ministry of Defence, explains they can't actually be conscripted to join the army. 
That would only happen if the Dutch parliament decided to reinstate compulsory attendance. That process could take several months, and after that, it would also take months to train the new soldiers, explains the spokesperson.
Voluntary basis
According to Meijer, the Netherlands, like other NATO countries, is closely monitoring the deteriorating security situation in Eastern Europe. "Many of our units have been put on a faster response time," he states. The activation of compulsory conscription is out of the question. "The Netherlands has a professional army which is able to secure the safety of our territory together with NATO. If a return to conscription were ever to be considered, that would take many years to prepare. We would need to acquire materials, buildings and appoint extra instructors."
But even then, students could not be sent to Ukraine on a compulsory basis. In contrast to professional soldiers, conscripted soldiers can only be sent abroad on a voluntary basis. Such a conscripted army could only be deployed if Russia invaded the Netherlands.
But what if a Dutch person would prefer not to fight even after an invasion? In that case, they could refuse military service based on conscientious objections, but they would still have to do social work, like volunteering as a nurse, for example.
Reservists
But the situation is different for students who are reservists. The Netherlands has approximately 6,000 reservists, which includes engineers, economists, analysts, interpreters and computer scientists who share knowledge from civil professions with the Department of Defence.
They become reservists after an interview with the Ministry. Afterwards, they are obliged to take action when called upon. If they refuse to be conscientious objectors, they get stricter repercussions than social work. The Netherlands only uses its reservists when the professional army no longer suffices. But they can only be sent abroad on a voluntary basis.
Law student Stephan Verhulst is a reservist because he would like to make a difference if the country would find itself in a difficult situation "such as dike breakthroughs or guarding important objects. In situations like that, I want to help people and ensure our Kingdom is safe." He says that reservists are trained a few hours a week, for which they receive compensation. "It's not much, but it's still an important source of income for a student like me," Stephan explains. Reservists can also make free use of various facilities, such as barrack gyms.
Ukrainian students
For Ukrainian students and staff members, there is a chance they might have to go back to fight for their homeland. Compulsory attendance was reinstated in Ukraine in 2014, when Crimea was occupied by Russia, with men between ages 20 to 27 having to attend training for a year. This means that some of the Ukrainian students in the Netherlands have already received military training.
The Ukrainian government is currently calling on everyone "who can carry a weapon" to join the armed forces. However, a spokesperson for the Ukrainian embassy in The Hague does not think this will have any short-term consequences for Ukrainian students in the Netherlands. "Our students must continue studying."
Currently, there are twelve Ukrainians studying at UU. The university sent them an e-mail to show its support, informing them who they can turn to for psychological support or practical help.
Advertisement