No one abused the policy
Tampons and pads now available for free at all UU receptions
All UU receptions now offer tampons and pads for free. Photo: DUB
After a request from the students of the Lijst Vuur party, UU started a pilot in which it would offer free tampons and menstrual pads at four receptions. The pilot would be conducted from December 2021 to June 2022. The receptions in question also serve as Facility Service Points. Tampons and pads were available at the UCU campus, albeit not for free — they were for sale in vending machines.
The pilot has been evaluated by means of a survey of 444 people, of whom 97.3 percent think it's important that this type of product is made available on the university's premises. Howver, only 37 respondents (8.33 percent) had actually asked for a tampon or pad at the four receptions. Some of the respondents didn't even know that they could do so. Others said they didn't make use of the service because they didn't need to. However, most respondents are relieved to know that the products are available when they need it. Based on this finding, the university concludes that the service hasn't been taken advantage of.
Thanks to the positive reactions to the experiment, the university decided to offer tampons and pads at all of its receptions, for free. Although the survey also showed that many people feel uncomfortable to ask, UU opted not to offer the products in a way that would require less personal interaction, such as dispensers in the loo. "The service points are the fastest way to do it, not to mention the most efficient and effective option in terms of price and logistics. Installing vending machines or dispensers in each toilet would require considerable investments," according to the text of the evaluation.
The pilot involving the non-food vending machine was a success as well. Initially, only the Dining Hall at the International Campus had such a vending machine but, from May 2022, both university libraries have one. During the pilot, people could buy tampons and pads through these vending machines, at cost price. Now they're being sold for the commercial prices found in other stores. UU has decided to do this because the products are available for free at all receptions now, and also due to administrative procedures.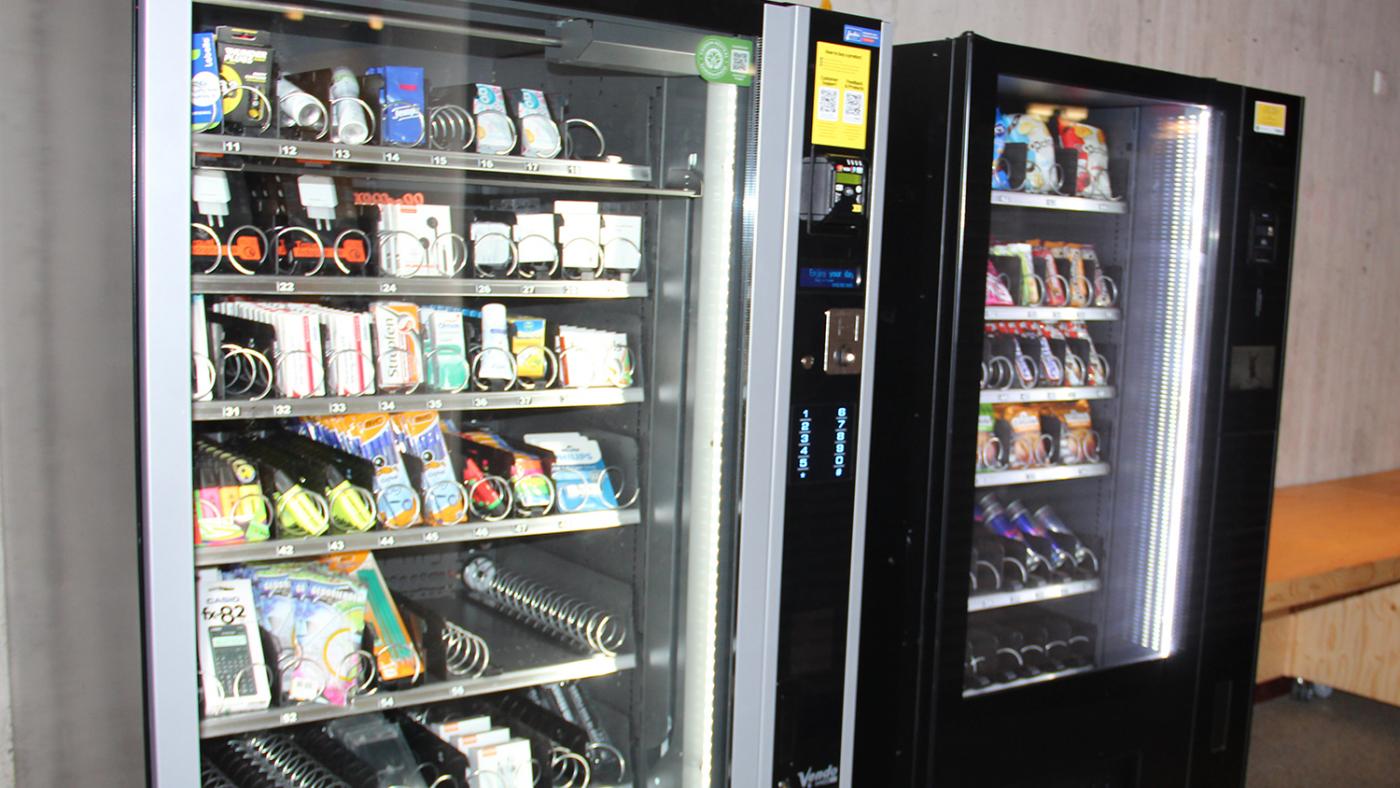 Advertisement