New at UU
Unique Master's programme uses art to offer a different perspective on healthcare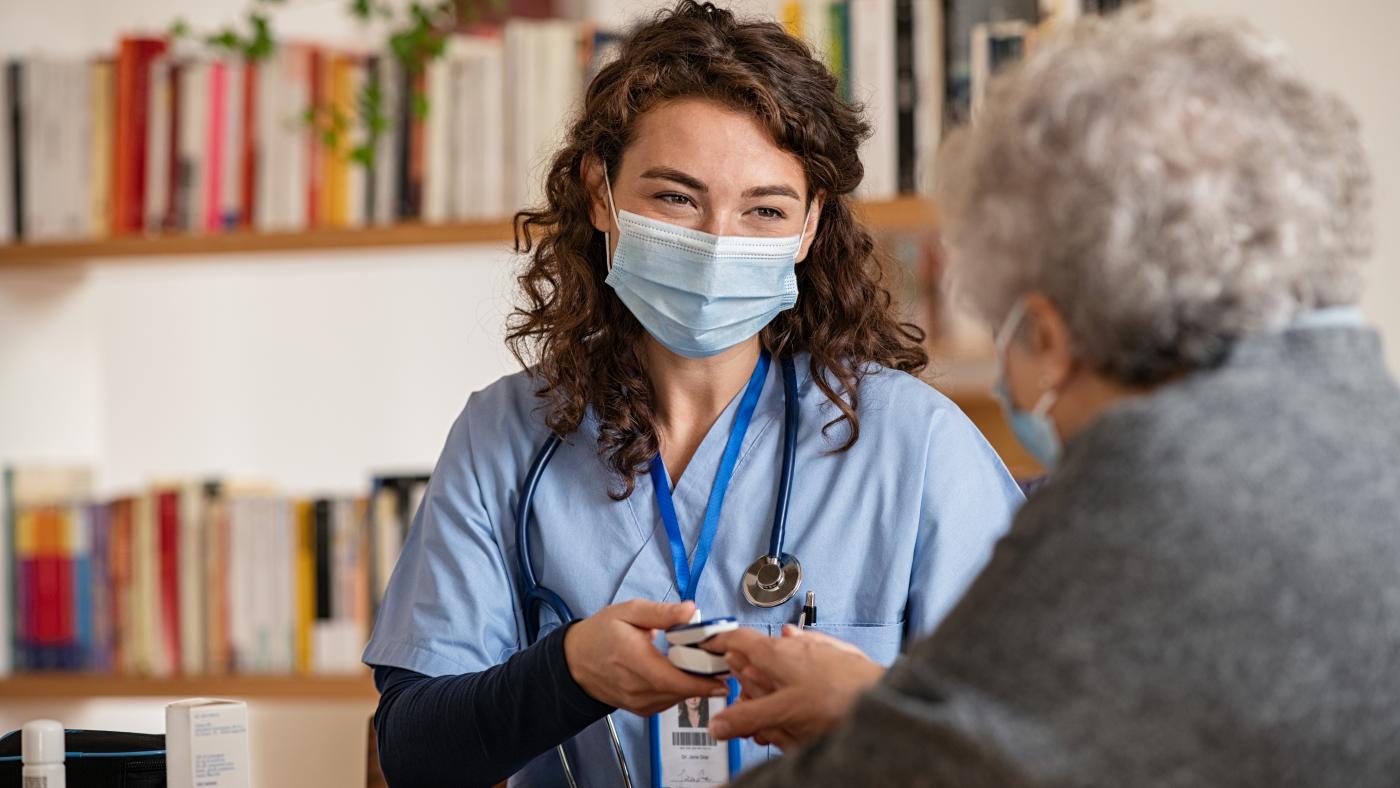 In this new Master's, healthcare professionals will learn how to communicate better with their patients. Photo: Shutterstock
Vice-deans Ted Sanders (Humanities) and Berent Prakken (Medicine) have worked for years to create a Master's programme in which the Humanities would help improve the practice of Medicine. Utrecht University already had a minor with the same name, but on September 5, the Master's in Medical Humanities was officially launched.
Health care has become increasingly complex. This Master's programme encourages students to come up with innovative solutions for current challenges in healthcare, such as how to improve communicative and creative skills so that healthcare professionals empathise better with their patients. General ethical and biomedical topics will also be discussed in the programme, as will the design of public health.
Haikus
"Through art, you can make healthcare professionals learn how to think and experience things differently," says Kiene Brillenburg Wurth, Professor of Literature and Media and programme director for the new Master's. "If you have ten people read a haiku, you'll get at least five different interpretations of the poem. Reading poetry together teaches students that we can all extract something different from a single case or situation. Different perspectives are always possible. How does it feel to delve into a certain perspective? How can you reach or convince someone who thinks and acts according to that perspective? How can you learn to let go of your own perspective, so you can relate to the patients?"
Therapeutic effects
This is just one example of how art and healthcare can strengthen each other when combined. The professor mentions several others: for example, there is research on the therapeutic effects of art in medical practice. Doctor Daphne Voormolen developed a project for the Master's programme in which patients process difficult experiences with the help of art. Together with literary scientist Flore Janssen, she's created a course about the importance of imagination in healthcare, in which students learn how they can set up similar projects of their own.
The Master's also tackles current affairs. Students will analyse the way healthcare and science are discussed by traditional media outlets and social media. Why do some people distrust vaccines? And what's the best way to approach them?
The most important criterium when choosing which students to admit to this Master's was their background in the Humanities and/or Medical Sciences. Humanities students will take an additional course in anatomy and healthcare to familiarise themselves with the medical field. After the Master's, which lasts one year, students can find work in healthcare institutions. They could work, for instance, as communications officers, policy officers, advisers to governmental institutions, or healthcare professionals with an interdisciplinary background. Medicine students can follow the Master's before their residency, and then apply the teachings in their future profession.
Advertisement