Utrecht University: less planes, more trains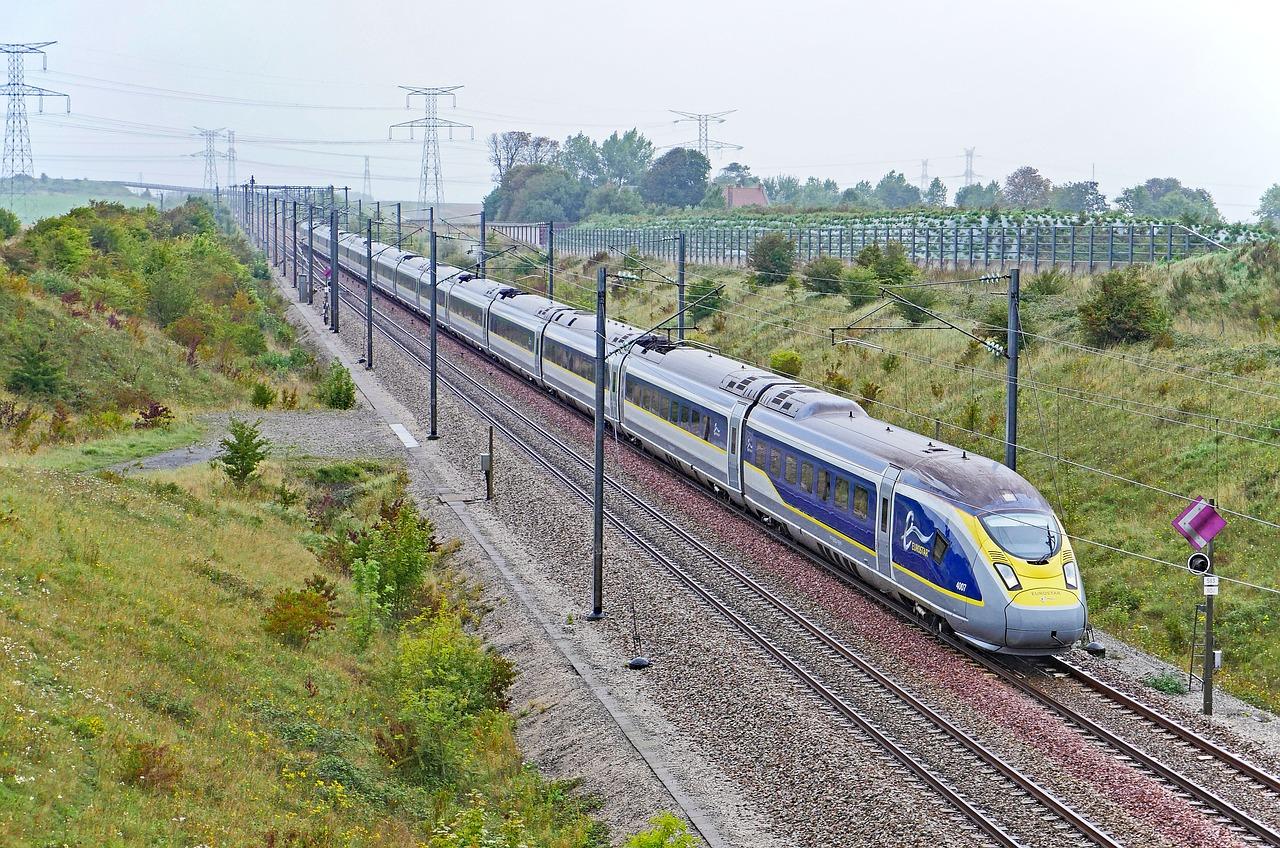 For those who have to go to London for work, the train is the best option, says UU. Photo Pixabay
Attending scientific conferences is an important part of a researcher's work, but flying to a congress is anything but sustainable. Utrecht University wants to be climate neutral by 2030. To achieve this, the number of flight kilometres must be reduced by half. A flight ban will not be introduced. "We want to conduct a positive campaign," says Sustainability Project Manager Mark Kauw. Last week was the start of an awareness campaign to show employees of the university what alternatives exist to travel to, for example, a conference in Europe.
It is estimated that 15 percent of the CO2 footprint consists of air travel, but it is unknown how many kilometres UU staff members fly for work, says Kauw. The University systems that could disclose this data do not cooperate sufficiently. Nevertheless, it should be known by the end of 2019 how much staff members have flown this year. At the end of 2020, counting will be repeated and then it will be possible to see whether UU staff has flown more or less. The hope is that the number of kilometres will decrease, says Kauw. "With our campaign we want to make employees aware of the impact of flying on the climate. In addition, we offer an overview of alternatives."
Do you have to be physically present at the conference?
The first thing UU staff needs to ask themselves is whether all the visits they could make in a year are really necessary. Could they handle fewer visits? The second question to be asked is whether the physical presence of the UU staff member is required, or if there could be another way to attend the conference, for example, says Kauw. Is it possible to do so via the internet with a live connection? Or could a lecture be recorded and played on the spot?
If the employee really has to travel, Kauw hopes that the scientist will consider going by train if possible. A train journey can even be more efficient than a flight, he says, partly because you may also work or work better on a train than during a flight. In addition, first-class travel is allowed by train. If flying is the only option, CO2 emissions must be compensated as required since 2018.
Travel and train check
Various tools have been designed for the campaign, such as the travel check. This so-called decision tree guides employees who think they have to travel through four different steps. The first question is: What are you going to do? The next question: could you do this remotely? No? How could you get there?
An employee who wants to attend a conference within Europe is advised to take the train. To see to what extent that train journey differs from the flight, another tool has been designed to show that difference at a glance. The train zone map calculates the trip from the centre of Utrecht to the centre of the destination. According to these calculations, a train trip to London takes half an hour longer than a flight. If you go to Malmö in Sweden, the difference between trains and flights is greater: A train journey takes 6 hours and 20 minutes longer. Anyone who has to go to Malmö will be advised that trains are possible. If London is the destination, the train is preferred.
The travel check and the train zone check were developed by the communications department, says communications consultant Sake Slootweg. "We not only compare the travel time but also the CO2 emissions of, for example, the aircraft compared to the train." Whoever decides to take the train to London saves 192 kilos of CO2, whoever takes the train to Malmö saves 197 kilos CO2. This way, employees get a better understanding of the travel options and the associated emissions, which - the University hopes - will ultimately lead to fewer flight kilometres.
Because train tickets are often more expensive than airline tickets, the Executive Board has allocated 35,000 euros to compensate for the price difference. In addition, the Executive Board is allocating 2 million euros to invest in audio-visual resources that make it possible, for example, to attend a congress abroad from out of Utrecht as effective as possible. In addition, though, this investment is also intended to renew education.