Controversy
Young communists denied entry to UIT's information market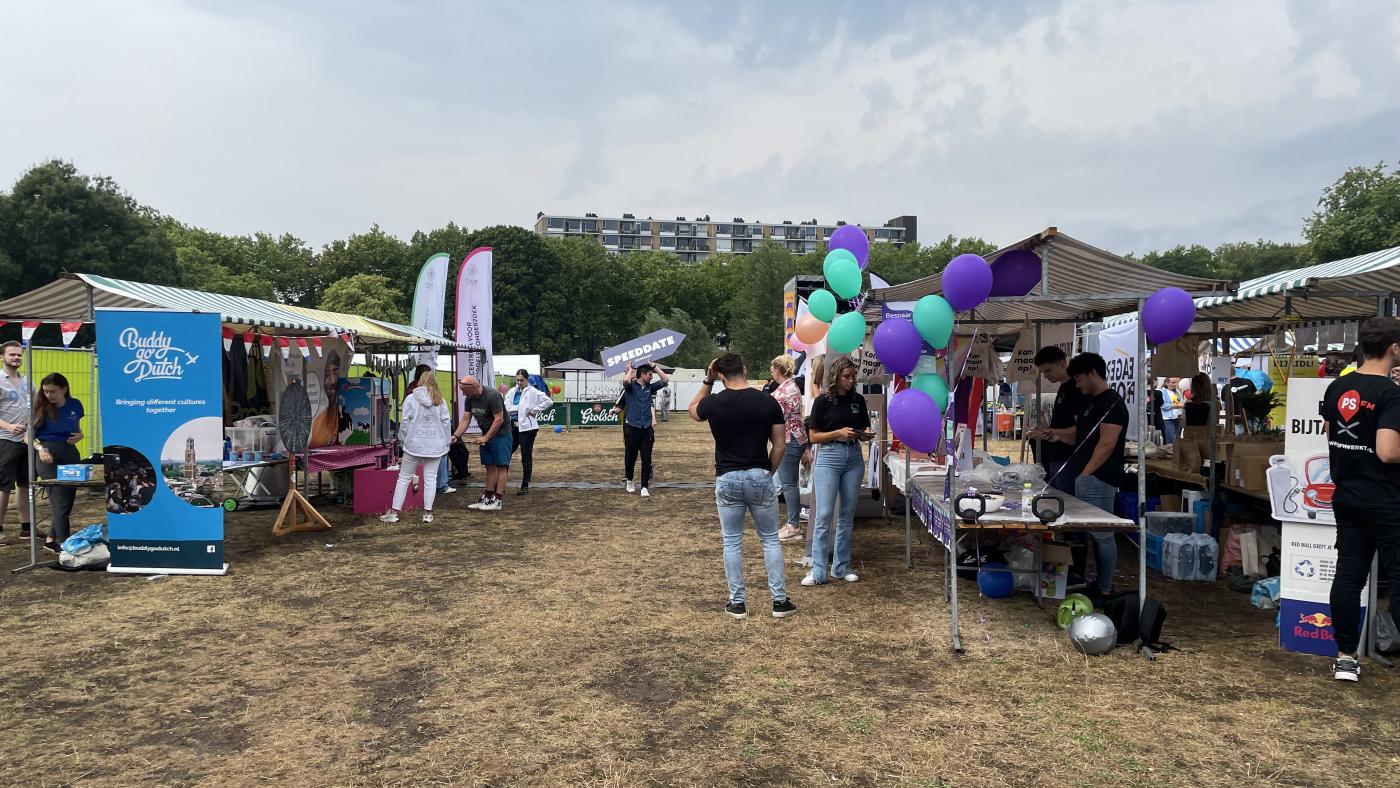 The information market where the young communist movement was not welcome. Photo: DUB
CJB is the Youth movement of the New Communist Party in the Netherlands. They didn't even get to the point of submitting an official request to join the information market because at an earlier stage, during the orientation chat that precedes the applications, they were told that the group "does not match the character of the event, in which everyone should feel free and comfortable. Given your standpoints and the current societal developments, it doesn't feel right to allow you to join the info market." CJB did join similar markets in other cities throughout the country.
CJB's board thought this reasoning was odd. In a statement (available in Dutch only, Ed.) published on its website, the movement says it wishes to open a branch in Utrecht soon. Their main reason for wanting to participate in UU's information market was to find more supporters for the current Utrecht-based student members, so they and other students could fight together for proper housing and compensation for the loan system introduced in the Netherlands in 2015 and scrapped in 2022.
After repeated requests for clarification on why the first-year students attending UIT would not feel "free and comfortable" due to CJB's presence, and which societal developments the organisers were referring to, they were eventually told that the issue had to do with the "current situation in Ukraine".
This came as a surprise to CJB, considering it condemned the Russian invasion as soon as it happened, calling it "imperialist". The youth movement says it's appalling that they were denied entry and relate this fact to a general societal prejudice against communism.
UIT's board confirms that this was the explanation given to CJB. "We've noticed there's been a commotion. We've agreed with the university and the university of applied sciences that we will address the incident in the evaluation of the event. We'll verify whether the argumentation behind the decision was correct. We'll also consider whether it would be useful to create a list of criteria which would serve as a guideline in the future," writes Casper van Strien, spokesperson for UIT, in an e-mail to DUB.
Last year, the youth movement of Forum for Democracy (FvD), a far-right party in the Netherlands, was allowed to participate in the information market. FvD does support the Russian viewpoint in the war against Ukraine. UIT's board states that the party did not sign up for a stand this year.
Utrecht University is refraining from making any statements about the incident, preferring to wait for the evaluation, which is expected to be completed in September. That's when it will analyse how the decision was made and the criteria on which it was based.