Internationals enrich, but divide between them and Dutch students is great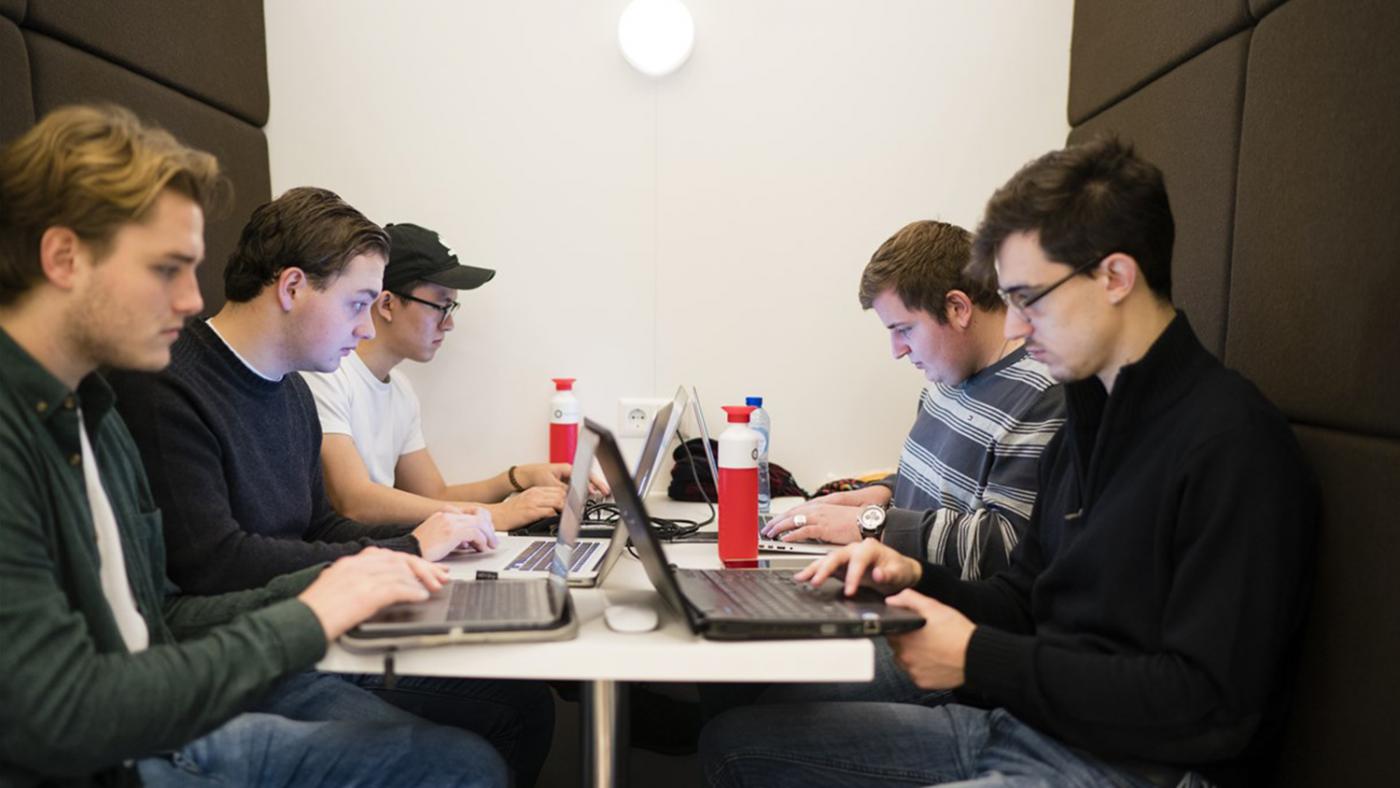 Utrecht School of Economics, International Campus. Photo: Ivar Pel, UU
"For someone from a war zone, a trauma is something very different from what students in the Netherlands generally read in their text books. The fact that we can teach students this realisation, gives depth and variety to the study programme." Henk Schut says it with a sparkle in his eyes. He's the enthusiastic coordinator for the UU Master's programme Clinical Psychology.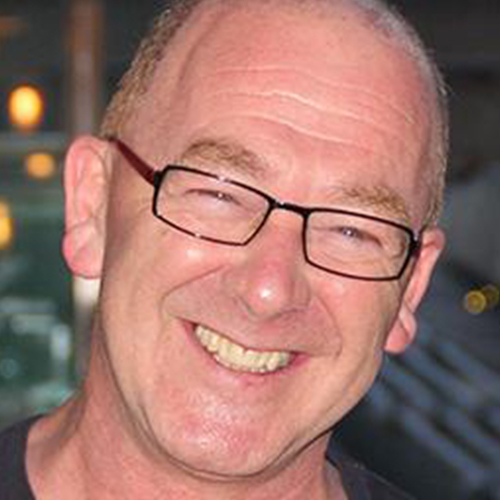 Three years ago, after intense discussions, the study programme for Clinical Psychology decided to switch to English-taught education, and to 'internationalise' the curriculum. The result was an unexpectedly high number of students from abroad. There around sixty of them now, half of the total number of students. "It has definitely enriched the programme," Schut concludes. But he's realistic: "We've absolutely had to sacrifice."
DUB talked to Schut about the question posed by guest editor-in-chief James Kennedy. Does the promise of internationalisation of education hold? With his question, Kennedy didn't mean whether it makes universities better off financially – which, according to sceptics, is the main motivation behind it – but whether the quality of education improves, and whether it's actually useful for students. Because wasn't that the point? As an all-encompassing answer seems unlikely, we sought out the programmes themselves, knowing full well they'll likely be biased.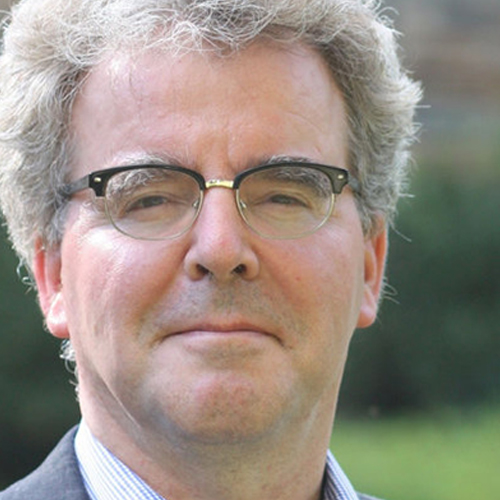 Aside from Schut, we posed the same question to Marcel Boumans, director of the Bachelor's programme Economics & Business Economics. That programme has been taught in English for the past four years, but had already had an English track that co-existed with a Dutch one for the ten years previous. This year, a quarter of its 320 students was non-Dutch.
For Boumans, the international character of the programme is nothing more than self-evident. "Economics are international." But, like Schut, he doesn't shy away from mentioning the downsides. Especially socially: "A lot has to happen before we've got a tight-knit student community."
'We were able to get started right away'
Psychology teacher Schut stresses that it's quite early on to be able to draw far-reaching conclusions, but he's anything but unhappy. Three years ago, his Master's programme was the first at the Faculty of Social Sciences that switched to English and introduced an international curriculum. The switch was preceded by intense debates. "There were a lot of doubts, a lot of resistance, because graduates do tend to find work in the Netherlands anyway. Our team was divided, too. But at a certain point we decided that – if we were going to do this – we wanted to be the first within the faculty. That way, we'd be able to control the process ourselves."
Schut says there were quite a few points in favour of switching. Psychology already was an international science. But there was a more important argument: "to get the whole wide world to come here." Apologising for the fashionable wording, he says: "'Diversity' is definitely interesting from the point of view of psychological well-being. Things that are completely normal in one culture, is seen as a disorder in a different one. Financing of health care, if it exists in the first place, also influences how we view mental health issues and and how we treat them."
Interest among international students turned out to be far greater than expected. In the first year, approximately 300 students applied, of whom 30 were granted admission to the programme. "That was more than we'd anticipated. But it was also a good thing. The size of the group ensured we couldn't ignore the internationals. We really had to start working."
Three years on, Schut is overwhelmingly positive. "Things could all be better, sure, but we've taken important steps in the right direction. Students learn from each other that there are different points of view, and actually do question their own presumptions."
Economics director Boumans also stresses that students in an English programme with international students learn to understand that multiple points of view are possible. Multidisciplinarity has long been an important cornerstone for the study programme; the international aspect is added on top of that. "In one of my freshman classes, I ask the simple question: what do you think is the most urgent economic issue?" Dutch students will generally answer: the environment. Chinese students say: inequality. You become a better economist if you know these differences exist."
'It's good to be able to read students' behaviour'
All of that sounds great, but are those differences between students in a lecture hall in Utrecht truly that big? An oft-heard observation is that most students share the perspective of a privileged global elite. They're more likely to go skiing together than exchange differing points of view on social themes, critics say.
It's a justifiable and regrettable observation, says Schut, who calls for more scholarships for students with lower financial means. But that doesn't make the international student population a homogeneous mass. "Tangible differences between more individualist versus collectivist, egalitarian versus hierarchical, or masculine versus feminine cultures remain."
Marcel Boumans also state that the elite can differ from each other as a result of the culture they're in. He does think Utrecht University has to be more concerned for an influx of only 'privileged students' compared to, for instance, technical universities. "Sociocultural background play a much bigger role in classical faculties, such as Law and Humanities. Technical universities and universities of applied sciences have always contributed more to social mobility."
Both Schut and Boumans stress that teachers try their best to actually address the differing perspectives during classes. Literature and curriculum are both adjusted to fit those, as is the teaching itself. Additionally, teachers take courses on diversity in the classroom. The way students view teachers, and what they see as their role in the classroom, is also culturally determined. And unexpected issues can arise. Boumans mentions experiences with students who have fought in armies. "They're used to fighting for everything they want to achieve, and sometimes, they can come across as very aggressive. It's good to be able to read that type of behaviour."
'For some teachers, it's still a blind spot'
Schut is proud of what his team has been able to create in a short time. "There's a lot of internal coordination among teachers' teams. What issues do teachers face? What can be improved? The team is critical, and they speak their minds. That's incredibly valuable."
But it's still trial and error, the Master's coordinator acknowledges. A well-meant brochure about typically Dutch habits in education didn't go over well with many international students. "Where we wrote, for instance, that you're always addressed very directly in the Netherlands, we were told they experienced a reality that's much more nuanced."
Boumans says 'cultural awareness' is an important pillar in both his programme and at the university itself. Still, there's room to take an extra step. The Bachelor's director says teachers should be required to show their intercultural competencies in the file they create to obtain their teaching qualifications (bkso and sko). "For some teachers, it's still a blind spot. The risk is that students feel threatened. And in my opinion, good education is safe education."
'There's a great intolerance among Dutch students for the English spoken by their Dutch teachers'
Whether students acknowledge the added value of an international programme themselves? Boumans hesitates to answer that. He's not familiar with any studies done on the subject. Psychology students have not been asked about this either. Schut thinks international students definitely appreciate the interaction between cultures. Among Dutch students, however, he's not as certain. In the first year, he notices some jealousy. "Partially our fault, really. We did things like organise pizza sessions for feedback on what the programme was doing well or what could be improved, but they were only for international students. Now, they're for all students."
The Master's in Psychology experienced a decrease in applications from Dutch students this year. Schut can't explain exactly what the cause of the decrease is. One aspect of an international programme Dutch students tend to be very critical of, is the English spoken by their Dutch teachers. Schut is indignant at the harshness: "The same teacher Italian and French students are very happy with, can be judged and criticised unreasonably harshly by Dutch students."
It's a phenomenon Marcel Boumans recognizes: "There's a high intolerance among Dutch students for their Dutch teachers. I always counter that. It's unjustified and unacceptable."
'I see signs of Dutch students being carried along'
Schut says the international students – possibly motivated by the high tuition they pay, or high expectations at home – show remarkably great ambition and work ethic. From the beginning, he's enjoyed seeing a group of students who "go for it completely" and "critically, but constructively, join discussions." "They want to do more elective courses, they ask for more feedback on their work, or ask in advance what literature they can study. I see signs of Dutch students being carried along in this. I pray to the great Manitou this continues."
Boumans is more nuanced. He sees some international students work hard, because they're at risk of losing their scholarships, or feel the eyes of their families watch and push them. But there are definitely some students who have come for a few years of "Europe experience" on their parents' dime. "Concerning the differences in motivation and capabilities, I don't really see much of a difference with Dutch students."
'There's nothing to do for international students'
Schut acknowledges the sacrifices that come with switching to English, and not just because teaching in a different language can be quite hard to do. Finding and guiding internships has become an enormous jigsaw puzzle, and some institutions still wonder what the point of international education really is. "But everything's improving."
The biggest sore point at both programmes remains the fact that Dutch and international students live in separate worlds outside the classroom. In the intro week this September, Psychology paid a lot of attention to the social cohesion of the new group of students. "Our mission this year is to bridge the gap between Dutch and international students," Schut says. "Why that matters? Internationalisation also means making friends, expanding networks. Going to the movies together, and talking about it. It's a shame when students miss out on this."
Remarkably, the two groups do manage to find each other on Facebook, and build international networks together. Schut: "It's a very active community of alumni and current students who live all over the world, who then manage to find each other in real life as well."
Boumans also sees the gap between Dutch and international students. The lack of a true campus where international students live with Dutch students has an impact, he thinks. "After class, Dutch students go straight home, to their jobs, to their associations. For international students, there's nothing to do."
That this has consequences is something Boumans notices in talks with international students who receive negative binding study advice. "Aspects such as loneliness or not feeling at home often play a part."
The Bachelor director does see some positive trends, however. His programme tries to collaborate with UCU and PPE, who are also housed at the International Campus at the Kromhout area. And he's happy his study association ECU'92 has since adapted, focusing more on daily activities such as cooking and working out, things anyone can join in on.
'The multicultural society failed – that sounds very odd to hear at university'
All in all, both Schut and Boumans see so many beautiful things happening at their respective programmes they're both confident they can silence the critics of English-language education. And while they're not shouting it off roof tops, they do see the developments at universities as an antidote for the nationalist trends in politics.
Boumans: "If you say the multicultural society has failed… that sounds very odd to hear at many academic study programmes. Those are places where people work hard to bring different cultures together."
Schut points out international students in his study programme can contribute their knowledge and skills elsewhere in the world, but they benefit the Netherlands. Think of psychologists who help traumatised refugees in their home countries: "I'm honestly so moved when I'm at a graduation and I see how a shy Greek girl has grown into a self-aware psychologist with knowledge, skills, and experience, ready to use them for both individual and social issues. It makes me feel like – all of us, well, we've gone and done it, haven't we?"
Guest editor-in-chief James Kennedy about this article:
"Much has already been said about the added value of international students in education. They're said to enrich the education with their input from a different culture. Does reality reflect this idea? In how far does an international input actually raise the quality, and how can you measure this? I'm also curious what it means to students that they've got so many international students around them. Is that a network they'll use in the future? Has their way of life changed?
Read all the articles that were suggested by James Kennedy
here
.