The Promising Fifteen of 2020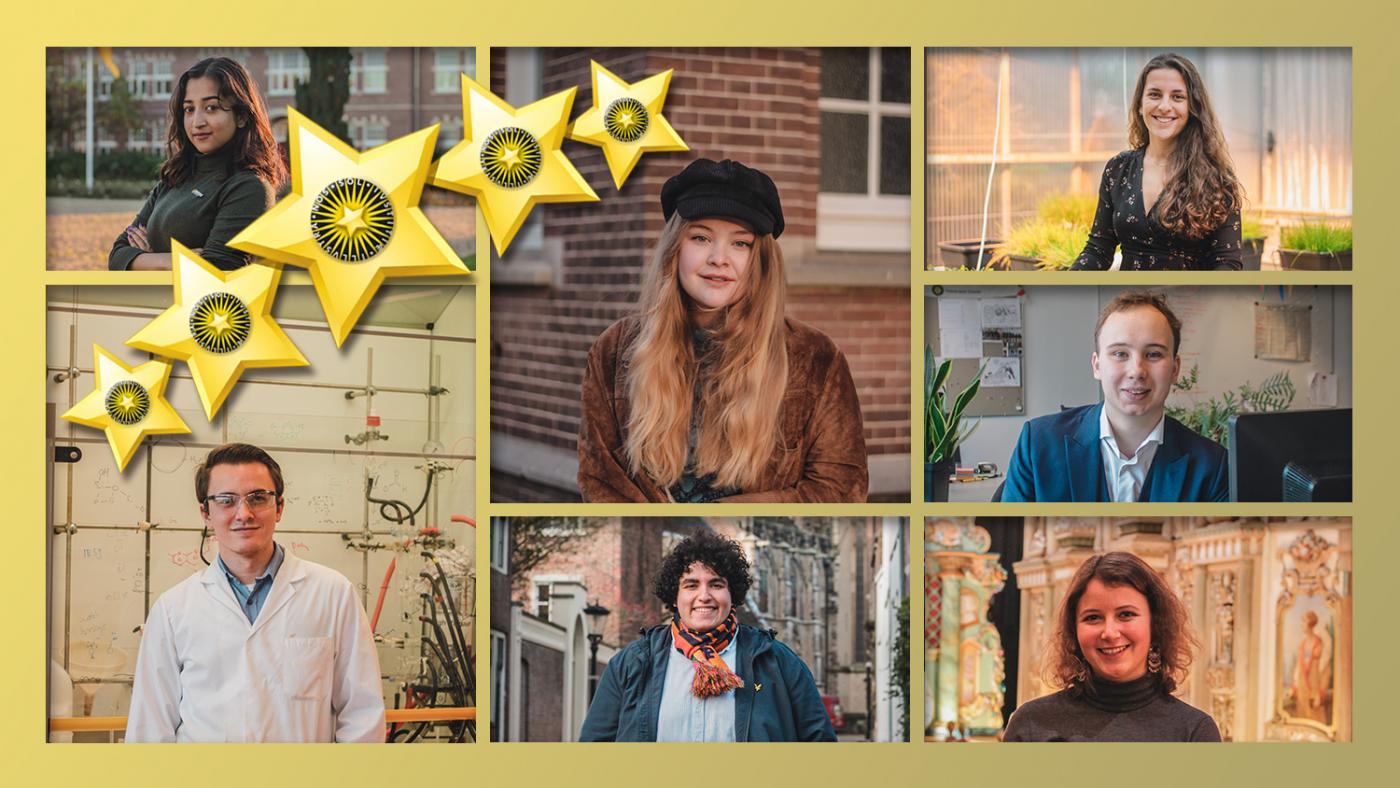 Fotos: Mila Bertens
'Know that, as a young person, you too have valuable input for the grown-up world'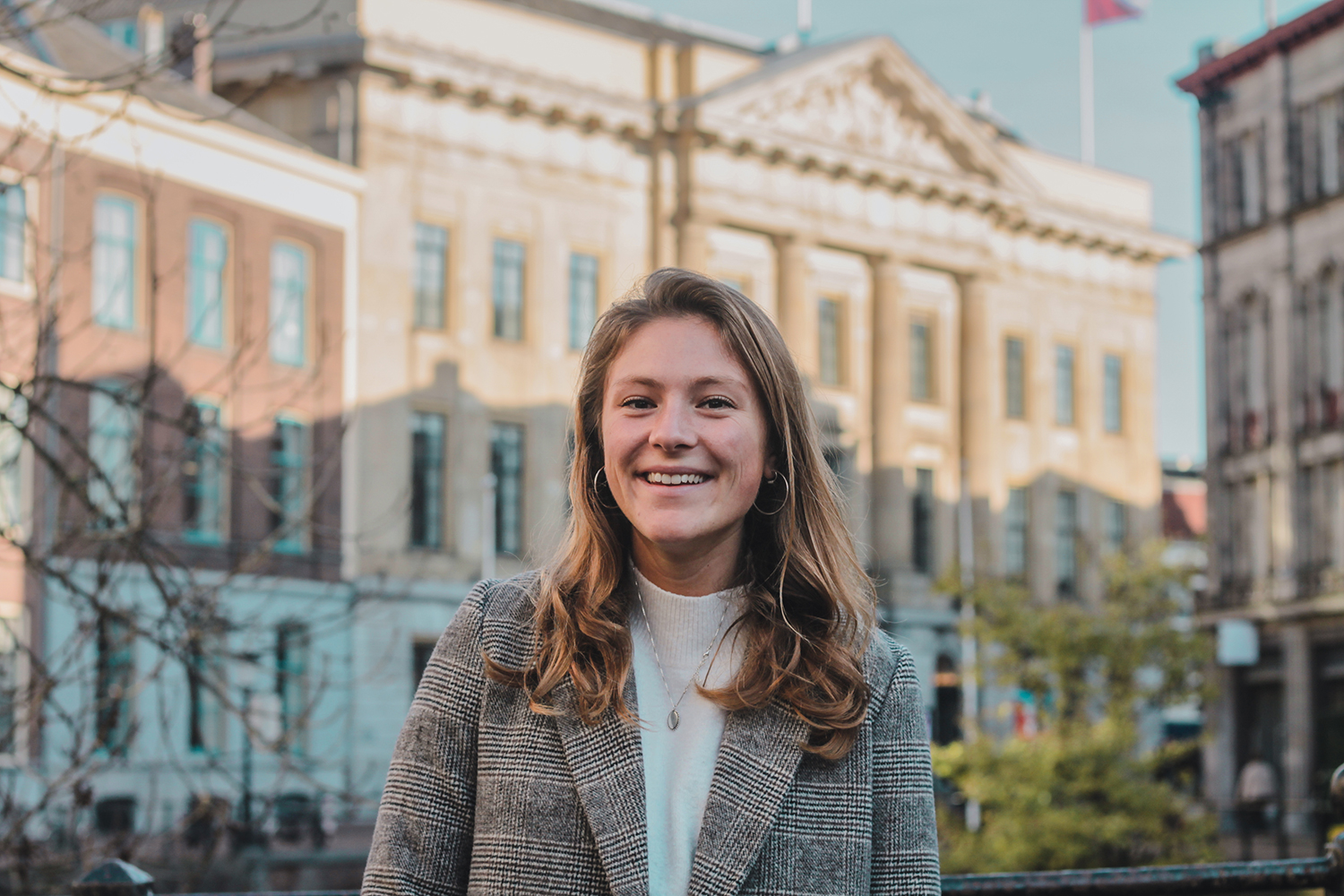 Eva Oosters (24) was the leader of municipal party Student & Starter for a year, representing the interests of young people living in Utrecht. She passed the torch to the next person in September.
She somehow managed to find the time to pursue two separate Bachelor's programmes (History and Law) alongside her work for S&S. She graduated from both last year and is now enjoying a gap year before embarking on her Master's in September 2021. But that doesn't mean she isn't doing anything. On the contrary: Eva is currently doing an internship at law firm Pels Rijcken and participating in a podcast on the upcoming Dutch elections with the think tank De Kiesmannen. 
She's not sure which Master's she's going to do. "I want to think about relevant societal issues, so I think I'll stick with the combination of history and law. I'm interested in the Master's in Constitutional and Administrative Law, but also in Philosophy of Law and International Relations."
If she doesn't manage to choose one, she could always return to her childhood passion: acting. You can see Eva in the short film Daniel from 2012 and the series Vrijland. "I've always flirted with the idea of taking up acting again."
What would you bring to a deserted island?
"Shampoo, I think. That's essential for me, to start the day with."
What was the last thing that made you laugh out loud?
"I saw a lot of memes about Trump and Biden during the American elections. I was just laughing out loud about a video of Trump dancing to Vrouwkes by the Snollebollekes."
Who do you think deserves the Nobel prize?
"Dutch astronomer Marc Klein Wolt, who the podcast The Man and the Moon (in Dutch, ed.) is about. In short, he has to go to the dark side of the moon to place some equipment there to catch soundwaves from the big bang. But the podcast is also about the political relations between Europe and China. I would definitely recommend it to everyone!"
What's your favourite thing about yourself?
"My enthusiasm. I can be passionate about many things, which helps me with everything."
---
'When you're lucky with your research results, you get in such a flow'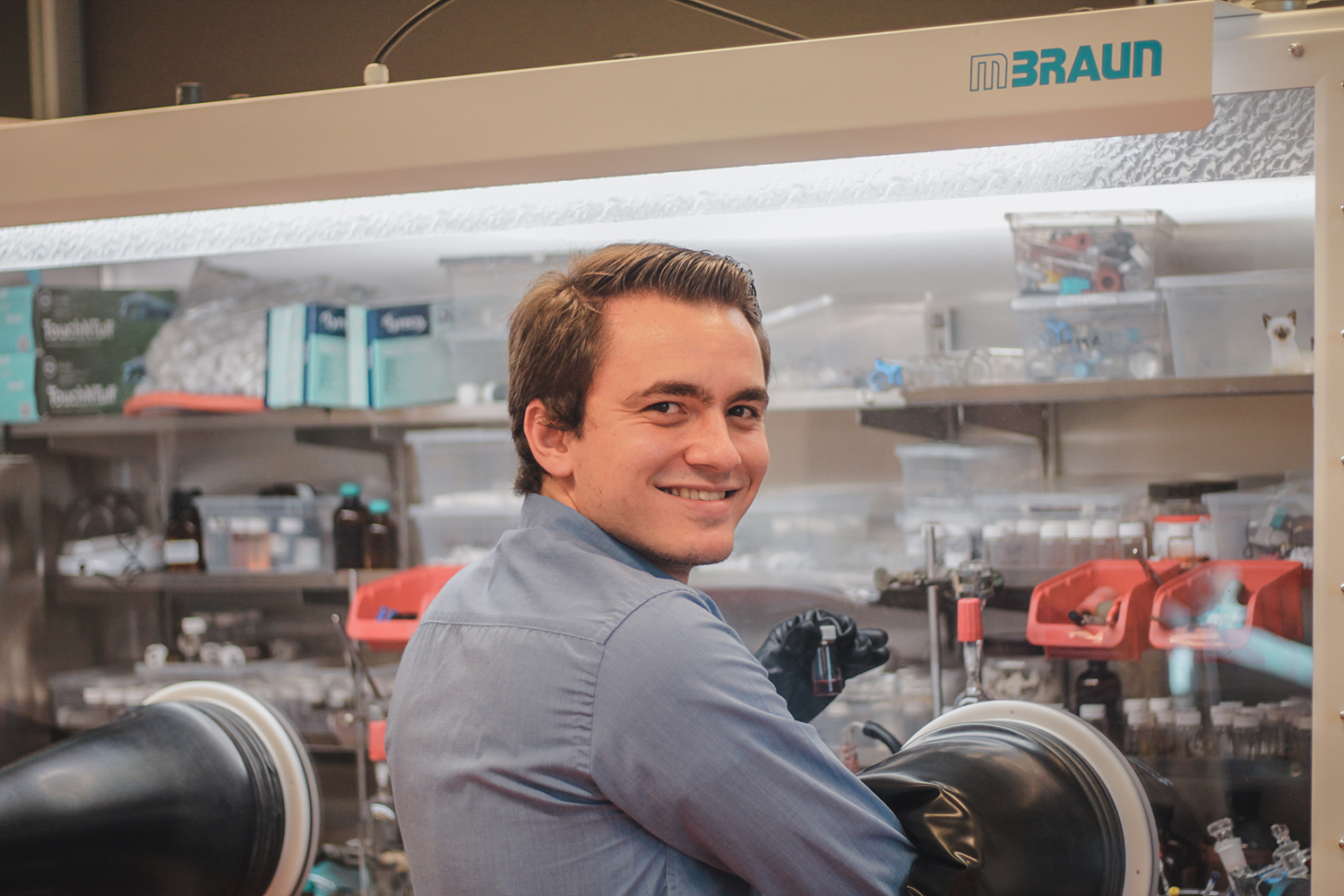 Errikos Kounalis (23) got a 9.4 as a final grade, won his graduate school's thesis award, and was nominated for the UU thesis award. Still, he's incredibly humble about it. "I was just doing my thing," he says. "The study went well, and I got along well with my supervisor."
The chemistry student managed to use a new molecule to let two different types of chemical reactions work together. It's a discovery that offers prospects of new methods for creating medication, as well as a more efficient use of biomass. "Being the first person on this planet to make that molecule, that's awesome," he celebrates.
Errikos was raised in Greece -- his father is Greek and his mother is Dutch. At the age of 18, he chose to move to Utrecht. "I really wanted to study chemistry, preferably at the best possible programme."
Currently, he is carrying on the study on 'his' molecule as a PhD candidate, alongside other young researchers and supervised by Danny Broere. "I like pushing the boundaries of science. No one says I have to, but it's definitely what drives me."
Eventually, he hopes to lead his own research group. He's already published his first scientific articles, but the bar he set for himself is high. "An article in Science or Nature is, of course, the ultimate milestone."
What would you bring to a deserted island?
"The best lounge chair money can buy."
What was the last thing that made you laugh out loud?
"It was during an online game night with my research group. Put a bunch of chemists together with some beer and things will be fun."
Who do you think deserves the Nobel prize?
"Many scientists deserve it, but I think John Hartwig and Steven Buchwald will get it soon. They were the first ones to find an efficient way for carbon and nitrogen bonds."
What's your favourite thing about yourself?
"I always give 110 percent. That's also my pitfall, because I do push my own limits sometimes, and then I get stressed."
---
'I see the added value in using each other's strong suits'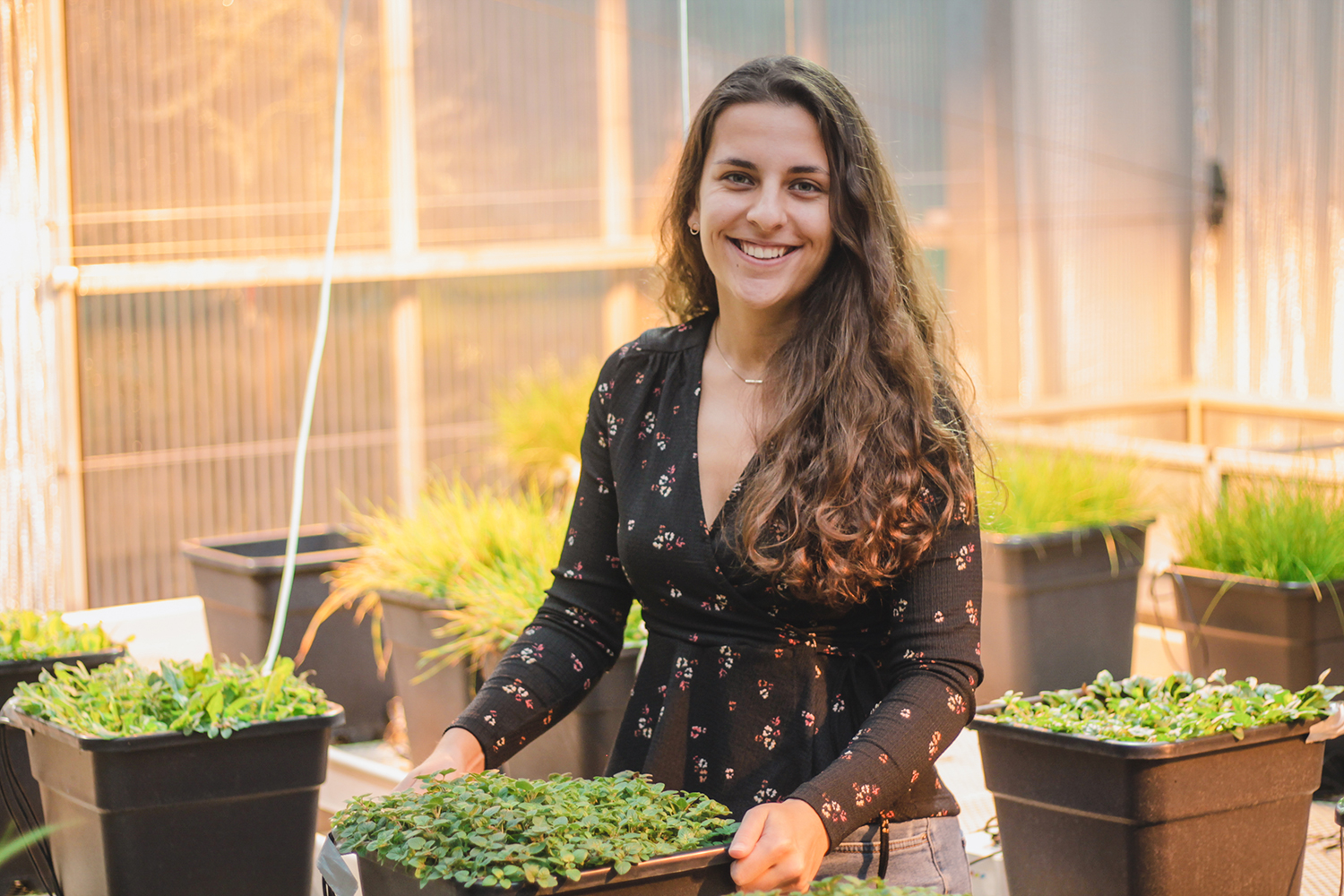 To solve contemporary problems, first we've got to look at the survival strategies plants and animals use in nature, posits Florence Hunnekens (23), student in the Bio Inspired Innovation Master's programme. She is fascinated by the concept of 'biomimicry': the emulation of models, systems and elements of nature. "You don't necessarily have to invent the wheel yourself."
In her Bachelor's thesis, Florence described possible ways to give the energy-guzzling Van Unnik building in De Uithof a new life. Now she's conducting a follow-up study, researching whether the isolating effects of animal fur can be emulated by placing layers of grass on a building. A test set-up is currently running in the Botanical Gardens.
Florence is one of the founders of Bottlebricks, a project in which five biology students use empty water bottles to provide isolation to refugee shelters on Greek islands. "I want to turn scientific knowledge into something useful, something that has value to society," she explains.
She sometimes dreams of owning an innovation firm to approach biomimicry concepts in a multidisciplinary way. In fact, bringing people together is a passion that came to fruition when she served as chairwoman of the lustrum committee of biologists' association, UBV. "I like that: being busy and enterprising."
What would you bring to a deserted island?
"The Heukels flora. I can use it to determine plants. If I know the plants, I might be able to survive."
What was the last thing that made you laugh out loud?
"The last time I met my friends. That's so important in times like these."
Who do you think deserves the Nobel prize?
"David Attenborough. I'm a huge fan of his documentaries. They contributed a lot to raising awareness about the climate problem."
What's your favourite thing about yourself?
"I tend to think big and I often succeed in infecting people with my enthusiasm. I love that. It makes me feel like things are really happening."
---
'It's always good to have a contrary opinion'
Job van den Broek (23) recently obtained his Master's degree in History of Politics and Society and is now studying Military History in Amsterdam. Having worked on the national youth division's board within political party CDA (Christian Democratic Appeal), he's on the candidate list for the parliamentary election for the Utrecht province.  
Job describes himself as 'conservative'. "It's a name I wear as a badge of honour, as I do feel that change doesn't always mean improvement -- in fact, it often means the opposite."
As member of the University Council and author of opinion pieces published on DUB, Job caught people's attention for his criticism of the internationalisation and diversity policies at the university, which he feels have gone too far. As a result, he is regularly called a 'provocateur' or 'racist'.
"I speak up because there's a large group of students who no longer dare to. Especially at a university, I think it's a bad thing that critical thinking is met with suspicion." Despite the criticism, he does think he's had some success. "To me it's about starting a debate, and that's been happening more and more both in the University Council and on DUB."
He's not sure whether he'll pursue politics as a career. "But I will do something in the public sector. I'm not interested in raking in money for a corporation."
What would you bring to a deserted island?
"A good book. It doesn't matter whether it's a novel or non-fiction. Right now, I'm reading Jerusalem: The Biography by Simon Montefiore."
What was the last thing that made you laugh out loud?
"When we were talking about ultimate wokeness in a group chat with friends. The examples were hilarious."
Who do you think deserves the Nobel prize?
"Angela Merkel. If you look at how she dealt with the Ukraine crisis… and even her 'wir schaffen das' (we can do it, uttered amidst the refugee crisis in 2015) attests to her courage and compassion, regardless of how you feel about the refugee policy."
What's your favourite thing about yourself?
"My critical sense. I always look at popular opinions with a critical eye, but I also do that with the opinions I agree with, as well as my own. Every bubble needs devil's advocates."
---
'Utrecht is nice, but I'd rather live in the countryside, in the middle of nowhere'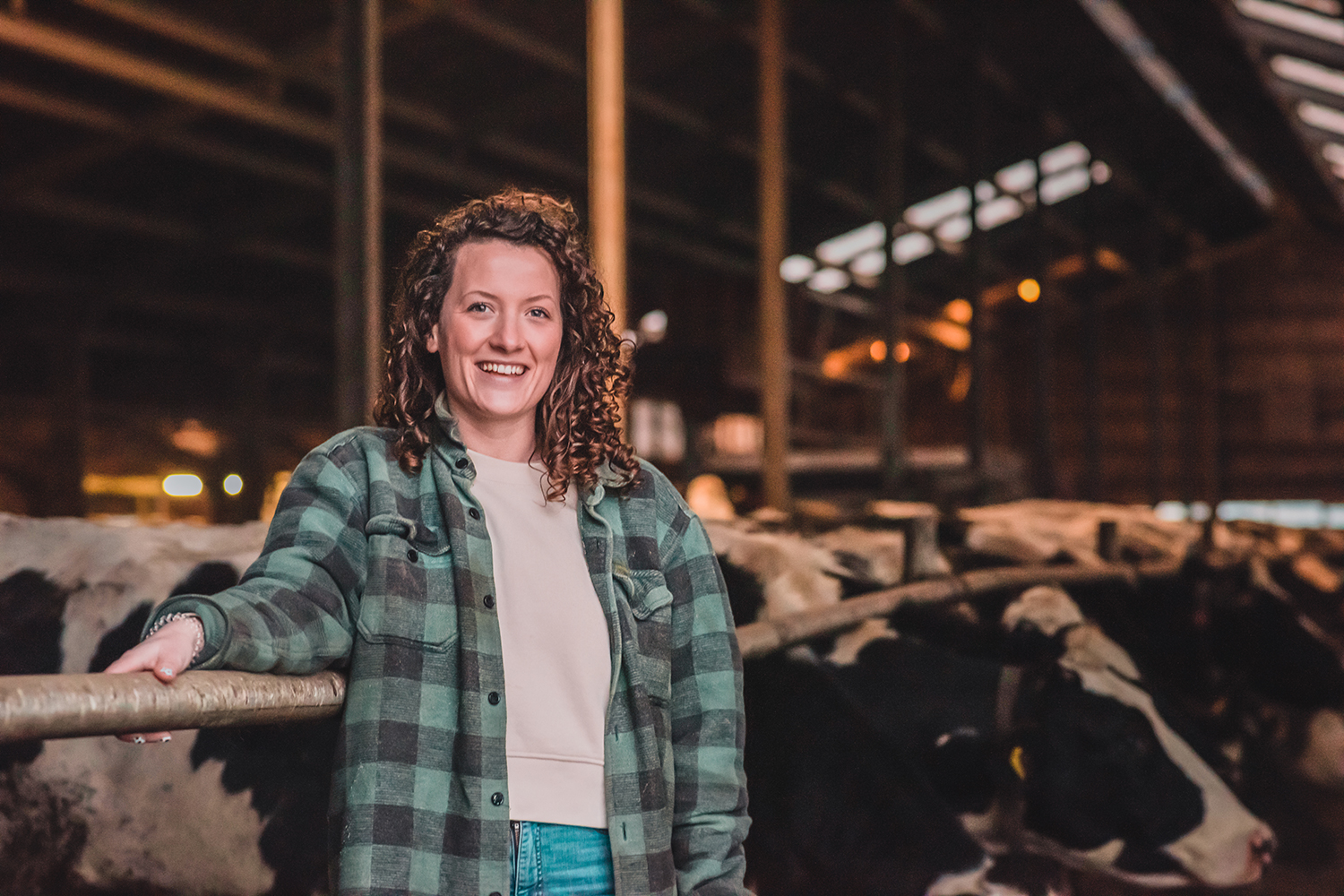 Photo: Julia Hummel
Farmer's daughter Hannah Geerse (23) wanted to escape her 'farm bubble' for a few years and approach agriculture from a broader perspective. She then moved to Utrecht for a Bachelor's in Environmental and Nature Sciences.
Currently, she's writing her Master's thesis for a specialisation in Crop Science at the University of Wageningen, as well as working for her brother's organic farm and a dairy farm. She's also the chairwoman of the Flevoland Agricultural Youth Contact (FAJK in the Dutch acronym), an organisation dedicated to the interests of young people working in agriculture in the Flevoland province. Thanks to this position, Hannah earned a spot on Food 100, a ranking of game changers in the Dutch food industry.
Her goal is to come up with a tenable agricultural system which would offer a future to young farmers, especially now that the sector is struggling. "I got involved with the FAJK because I wanted to work for the interests of young farmers in Flevoland. Thanks to my role as chairwoman, I talk to both farmers and policymakers, and try to influence the policies that way."
She's not entirely certain what she wants to do after her studies, but it's probably going to be a combination of agricultural policy and the practice of farming.
What would you bring to a deserted island?
"My boyfriend and my kitesurfing equipment."
What was the last thing that made you laugh out loud?
"I always laugh easily and a lot. My nephew and niece, who are 4 and 2 years old respectively, make me laugh all the time."
Who do you think deserves the Nobel prize?
"Cornelis Lely. In the early 1900s, he looked at the sea and thought 'I'm going to turn that into land'. I find it fascinating that someone with a megalomaniac plan actually managed to execute it. Only selected farmers were allowed to start a farm in the new Flevoland province. That wouldn't fly anymore today."
What's your favourite thing about yourself?
"I'm disciplined. If I want something, I'll do whatever it takes to reach that goal."
---
'I want to shed a light on Dutch wars'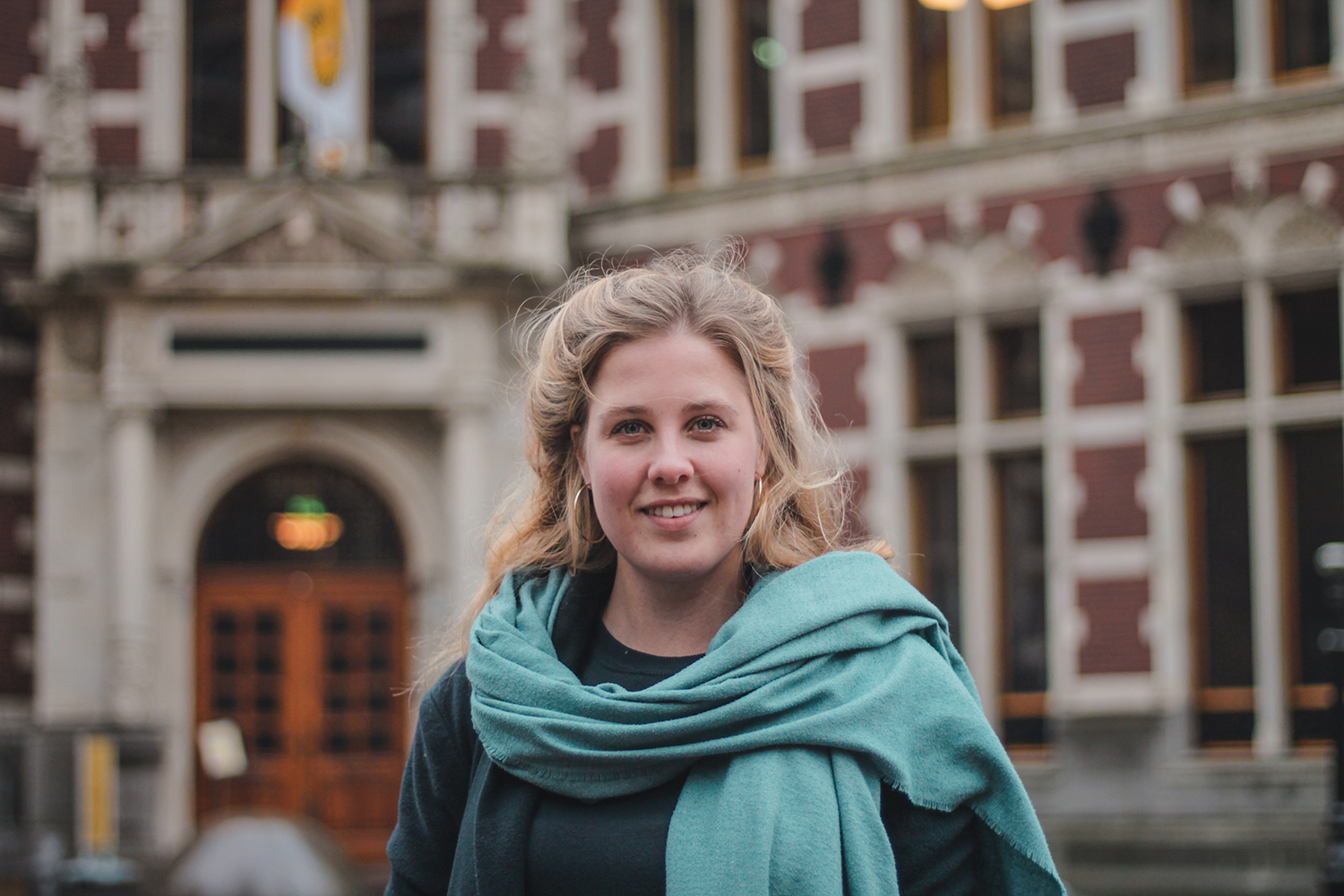 How do Syrians in the Netherlands deal with the fact that the country they live in has bombed their home country? That's the peculiar and painful question Marrit Woudwijk (25) tried to answer in her Master's thesis in Conflict Studies. For her research, she visited Syrian refugees from the region controlled by the Islamic State (IS). The Netherlands has been active in the war against IS since 2014.
Her work ended up winning this year's Master's thesis award. The jury was not only impressed with how relevant her chosen topic was, but also with how she approached it. "My approach was anthropological: the focus was on Syrians' experiences and how they regarded the aerial war against IS. My goal was to make the war's consequences visible and give victims' experiences a place in the debate." Later, she teamed up with a journalist to turn her thesis into an in-depth report (in Dutch, ed.) for news website De Correspondent¸ which until recently also had an English version called The Correspondent.
Marrit is now a PhD candidate and she's conducting a follow-up study at the University of Humanistic Studies. She's investigating compensation possibilities for civilians who fall victim to Dutch military operations abroad. "I want to approach this topic as an academic, but I'm also interested in making the study reach a broader audience and contribute to policy making that takes responsibility for what happened to these people."
What would you bring to a deserted island?
"I'd bring a Swiss army knife. They come in handy for a ton of things."
What was the last thing that made you laugh out loud?
"I was in an overly posh hotel with my sister and parents. I don't even remember why, but we were laughing a lot."
Who do you think deserves the Nobel prize?
"Human rights lawyer Liesbeth Zegveld. She fights for the rights of civilian victims in international conflicts."
What's your favourite thing about yourself?
"I'm a good cook, and I like cooking too."
---
'Don't get frustrated or discouraged by the things you have to do'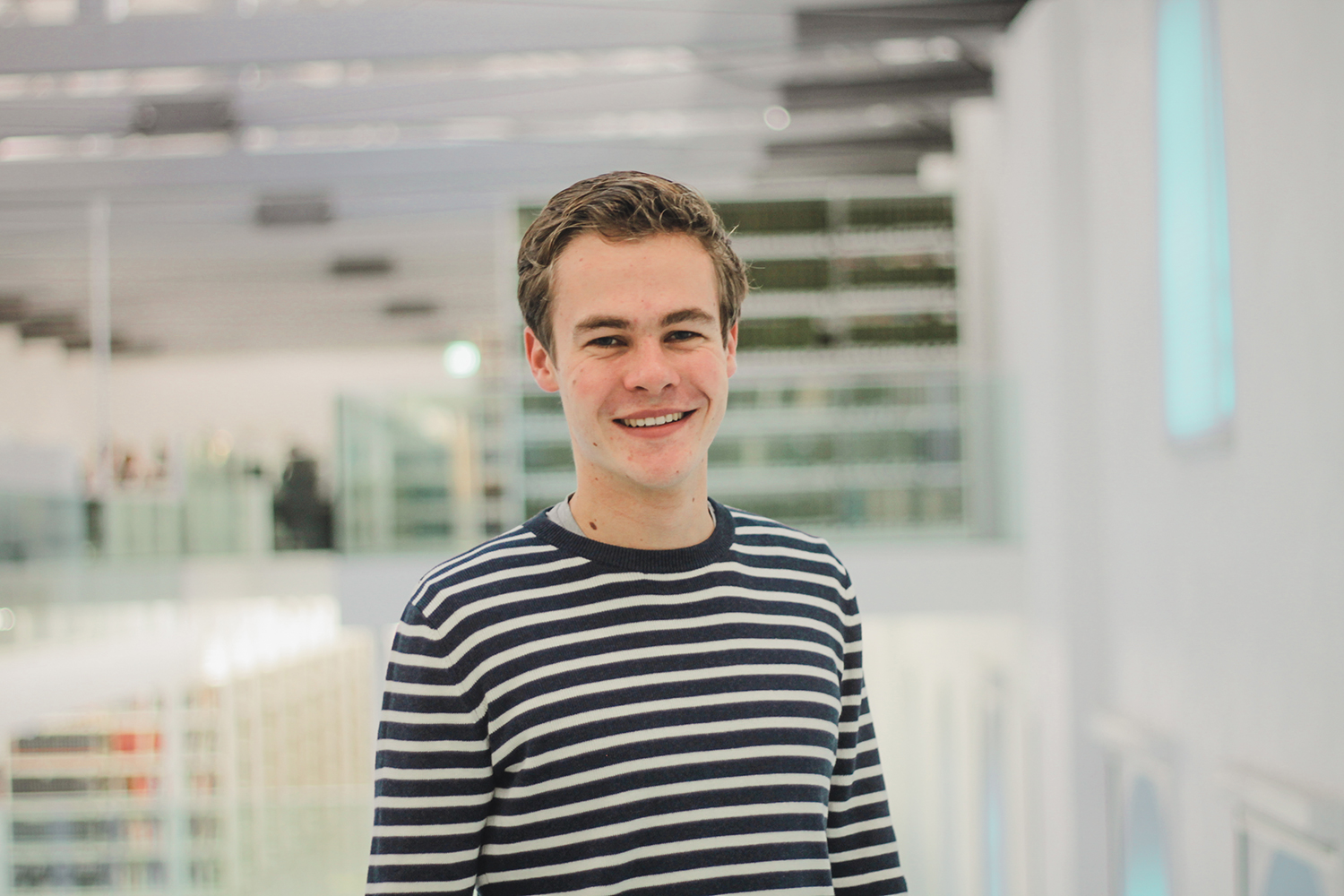 Sander Bos (22) was bitten by the entrepreneurship bug in his final years of primary school, when he and another boy from his street offered to shovel snow from their neighbours' drives. "The enterprise was so successful that we started selling subscriptions."
Alongside fellow UU students Friso Pietersen and Seline Rudolph, Sander developed Studenten Helpen Scholieren, a platform connecting secondary school pupils to university students who can tutor them. The project received financial support from the Ministry of Education, was featured on the 8 o'clock news, and nominated for the Young Impact Awards.
Sander even got to speak with Dutch king Willem-Alexander on the phone! "He said Studenten Helpen Scholieren is a great initiative. We talked a little about his children and I asked whether they needed tutoring."
Sander is a second-year student of Liberal Arts & Sciences, but has actually been in the university for four years. That's because he took on board positions at student associations Enactus, Dutch Students for Entrepreneurship, and Utrecht Inc. His studies focus on artificial intelligence and he dreams of using that technology for educational innovation.
What would you bring to a deserted island?
"Kind of lame, but I'll go with a satellite phone. I'd see if I could convince people to come visit me on the island."
What was the last thing that made you laugh out loud?
"My friends at Veritas, who have great stories to share even in the time of corona."
Who do you think deserves the Nobel prize?
"The person who manages to bring true innovation to Dutch education, with more emphasis on intrinsic motivation and skills such as cooperation, creativity, and self-regulation."
What's your favourite thing about yourself?
"Enjoying life. Even in stressful times, I still managed to have fun. That optimistic view helps me do good things for others in return. I think this attitude is largely due to my habit of meditating daily."
---
'I'd like to have a position in which I could give back'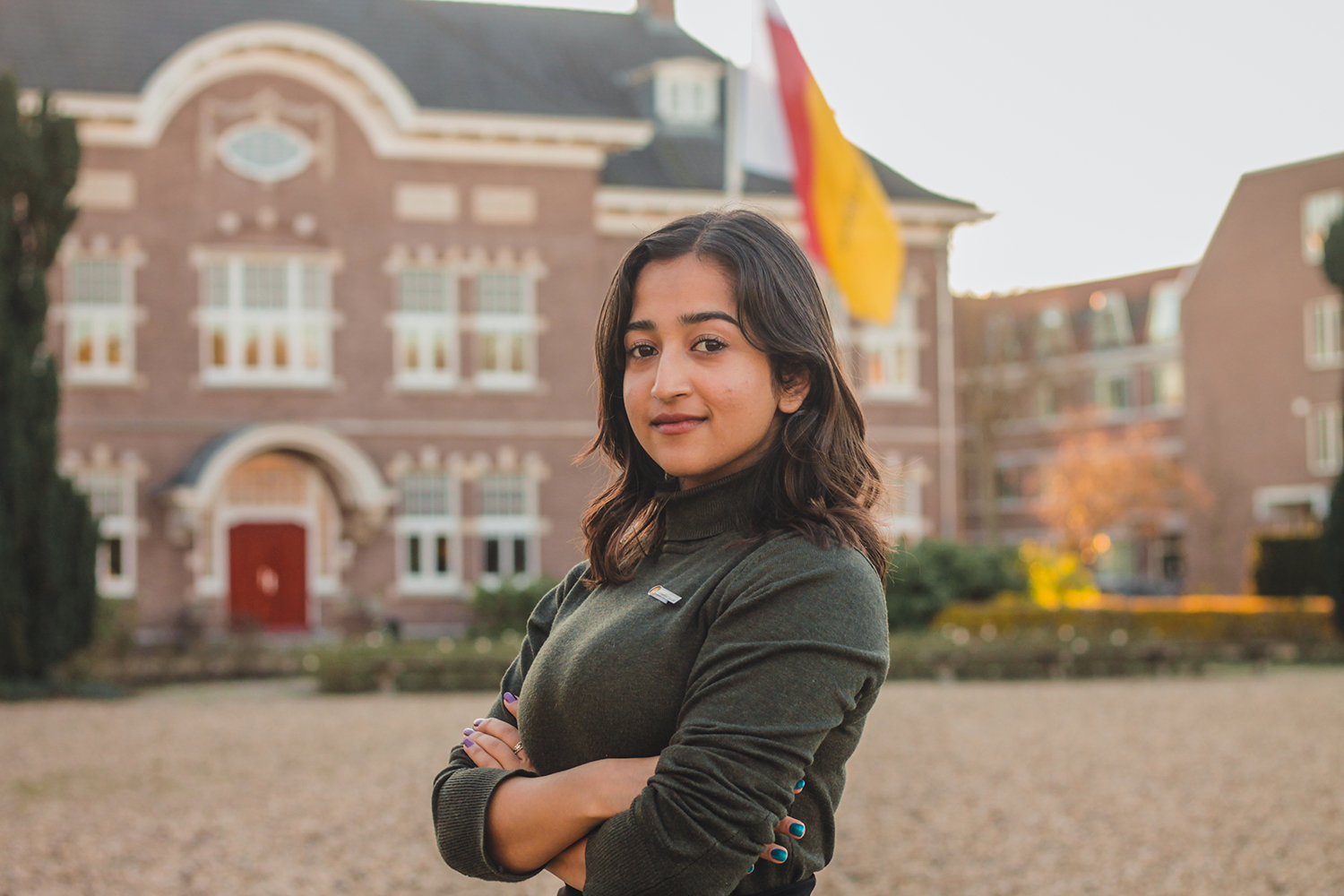 Nandika Mogha (19) is the kind of person that can be defined as a sunshine. Always smiling, the second-year UCU student says she feels "privileged and grateful" for her experience in Utrecht so far. Not even the gloomy weather ruins her mood. "I come from India, which has a very hot climate, so I associate cold with happiness. There's something romantic about the Dutch weather." Hoping to major in Politics and International Relations, she's one of the first international students to join the University Council.
Having to learn Dutch for the position is a "fun challenge" she is happy to take. In fact, she says learning the language has been one of her "best decisions" so far. What about when things get lost in translation? "It's all part of the experience," she shrugs it off with a smile.
Passionate about sustainability (the idea of a cafeteria table made with upcycled plastic gives her "goosebumps"), Mogha would like to work for the UN and be a published author someday. "It's not just a council you're working for. It's a trajectory to get you to a place where you can give back."
What would you take to a deserted island?
"I would take my camera and my journal."
What's the last thing that made you laugh?
"The trailer for Borat 2"
Who deserves a Nobel prize, in your opinion?
"The Indigenous people who were nominated this year, but they didn't win it. They're doing a fantastic job in protecting the rain forest. They're probably the last people on Earth who have a true connection with the environment, and they deserve more recognition."
What's your favorite thing about yourself?
"I like that I'm a one-man show. I love to be self-sufficient. That doesn't mean that I don't ask for help, it's just that I like to figure things out by myself."
---
'We have to take better care of young people, because they're the ones who will govern the country someday'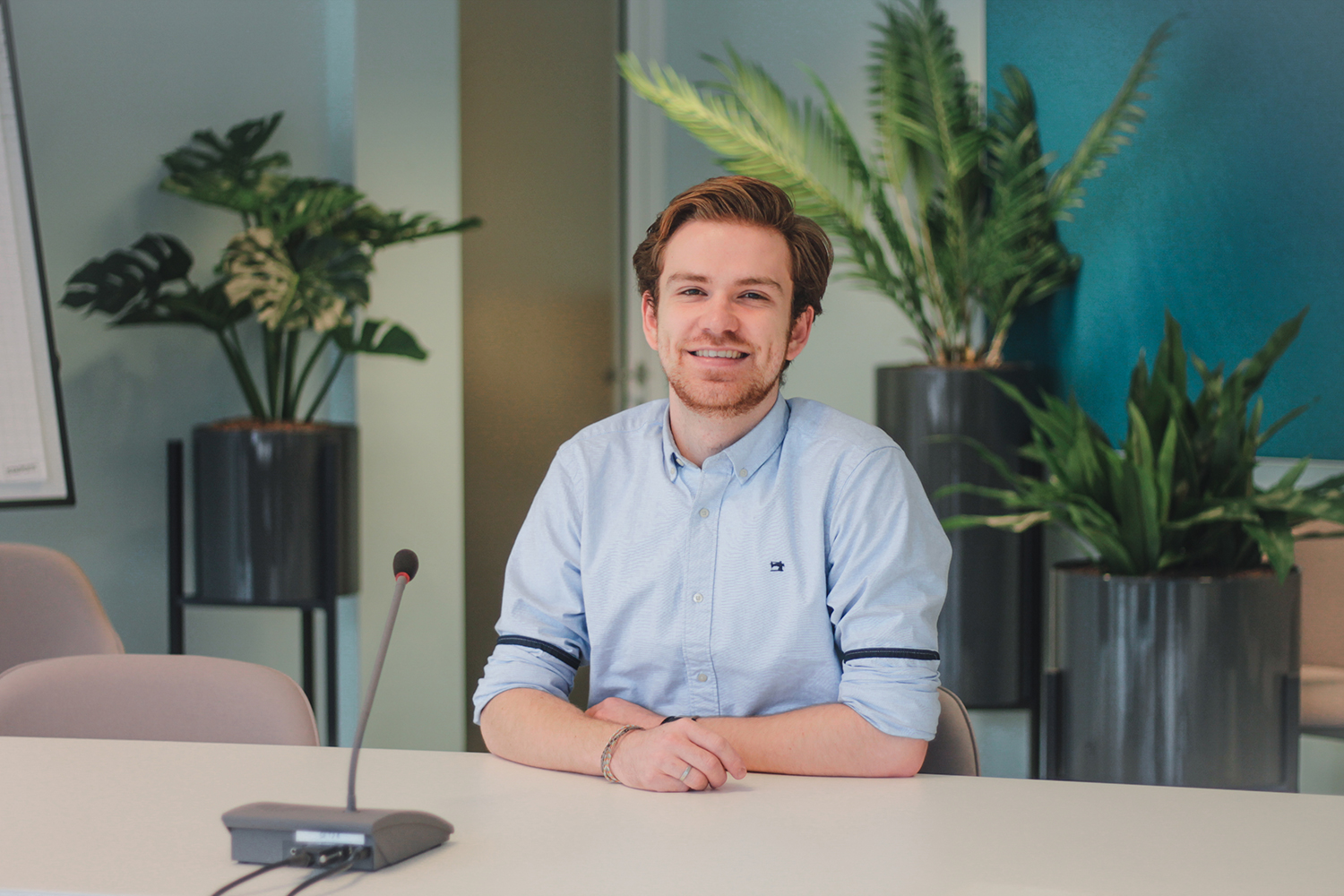 A busy bee with the ambition of becoming speaker of the House of Representatives, or a member of the House, or state secretary, or minister. For the GroenLinks (Green Left) party. Meet Tom Buster (20), student of Pedagogical Sciences and member of the University Council.
As if those titles weren't enough, Tom also has two to three jobs on the side. His interest in governance and science blossomed at the university, thanks to study association PAP. "I was seventeen years old when I started. I was pretty much the youngest person in the programme. PAP gave me a warm welcome and made me feel at home in Utrecht very quickly."
He was elected chairman of the association one year later. That position put him in touch with student organisation Vidius, which showed him how the university is governed. It didn't take long for him to become interested in national politics as well. He then joined the political youth organisation Dwars, alongside a more active role at Vidius.
If he wins a seat in the House for GroenLinks, Tom wants to fight for the climate, mental health ("it should be as common to go to a psychologist as it is to go to your GP"), and for good education and a pleasant youth for all children. "After all, they're going to govern the country and keep the economy going when we're old."
What would you bring to a deserted island?
"If I'm ever allowed off the island, I'd bring my friends and family. If not, I'd bring a boat."
What was the last thing that made you laugh out loud?
"My youngest sister is pregnant with her first child and I love that."
Who do you think deserves the Nobel prize?
"I would give it again to Malala Yousafzai and Kailash Satyarthi. Their fight against the oppression of children and young people, and their commitment to the right to education for all children, is worth another Nobel prize."
What's your favourite thing about yourself?
"I'm good at listening and collaborating with people. When you do things together, you can learn from each other and you're likely to achieve better results."
---
'The competitiveness in me always comes back'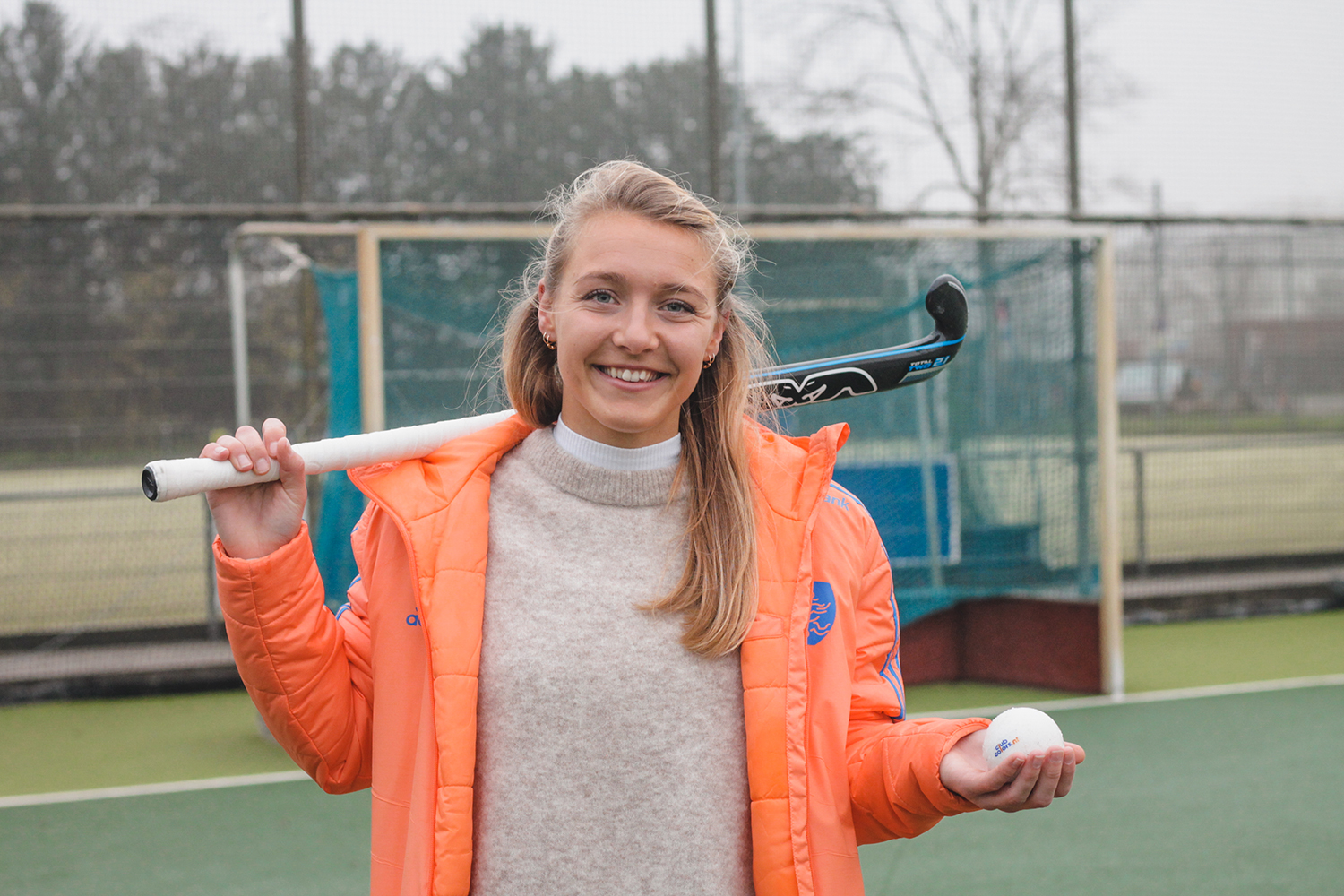 Master's student of Drug Innovation Kyra Fortuin (23) has spent the past two years training for the Tokyo Olympics with the Dutch women's field hockey team. The postponed event would be her first major tournament after thirteen international matches.
"My ultimate ambition is the Olympic gold medal and I'll do anything to go to the Olympics," says the fast forward from hockey club SCHC in Bilthoven. She displays a similar drive in her studies. Her Bachelor's programme, the College for Pharmaceutical Sciences, is particularly demanding and she's doing the Honours programme within that Bachelor's to boot. She only just missed out on graduating cum laude. "When I really like something, I give it my all."
Despite the professional hockey playing, the second-year Master's student is fairly on track. "I think it's a matter of planning well. But I've also been incredibly lucky to have helpful classmates and flexible teachers."
Perhaps the hockey player, who recently left the SSH professional athletes' home in the Johanna complex to move into a friends' home in Tuinwijk, will pursue a PhD one day. "But for now, hockey is my top priority."
What would you bring to a deserted island?
"Can I choose a 'who' instead? I really can't live without my friends and family."
What was the last thing that made you laugh out loud?
"It was during a game night with university friends. One game, for instance, involved throwing stuffed toy burritos across the room."
Who do you think deserves the Nobel prize?
"The scientist who solves the climate issue. I'm quite worried about that, and I do try to live consciously."
What's your favourite thing about yourself?
"My passion and drive. Whether it's hockey, my studies, or my friends. If I feel something is important, I'll invest a lot of energy and time in it."
---
'The future of journalism is at stake'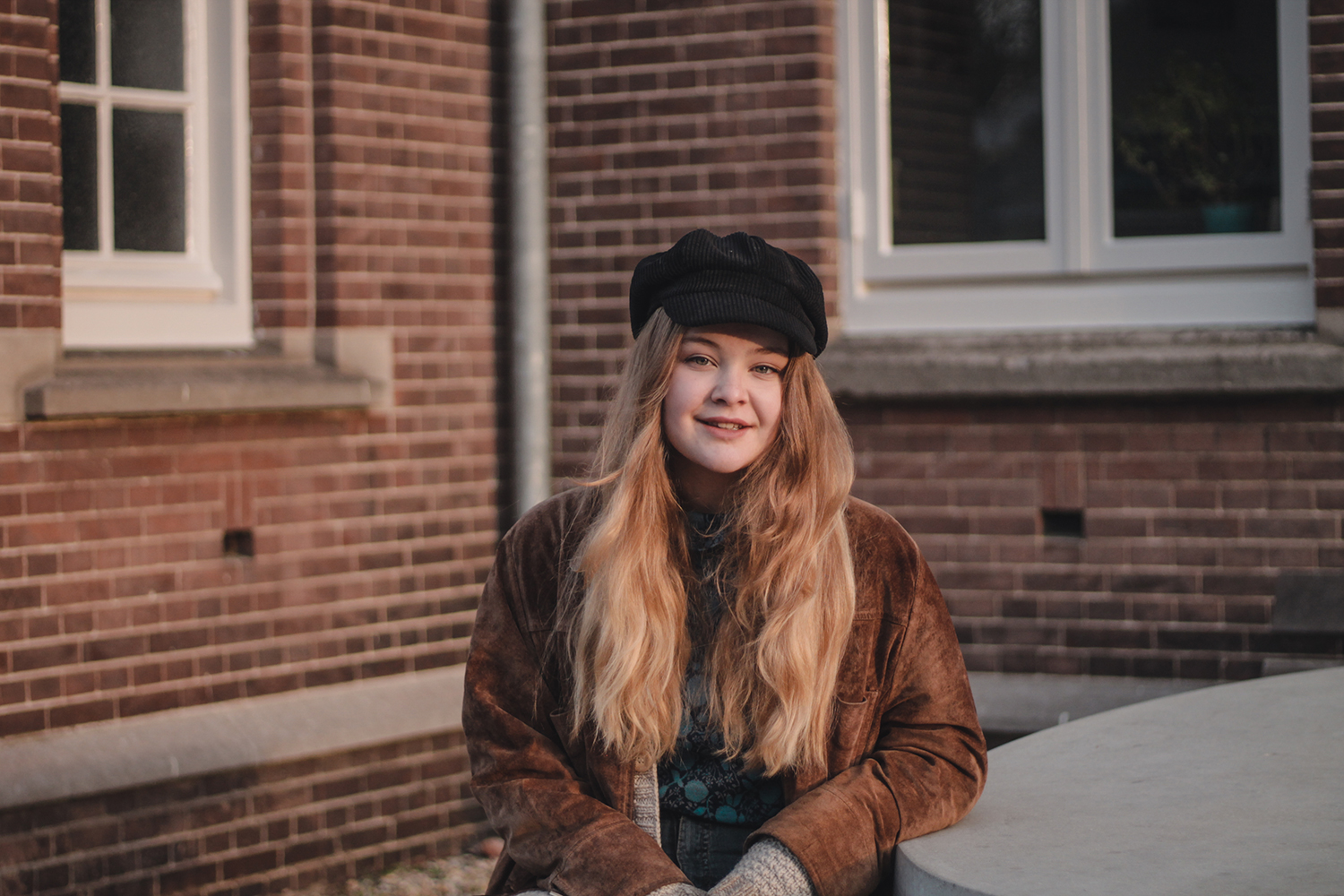 UCU student Noes Petiet (20) wants to be a news anchor someday, so it doesn't come as a surprise that she's the mind behind NOS in English, a Facebook page translating news articles about the coronavirus published by the NOS (Nederlandse Omroep Stichting, part of the Dutch public broadcasting system).
When the pandemic broke out, Petiet noticed that her international classmates lacked a trustworthy, fact-checked news source to keep up to date with the regulations. Seven Dutch students joined her in the project, which blew up instantly. Today, NOS in English is followed by over 35,000 people and ten students take shifts translating the articles.
"It was never about attracting a big audience," she says. "It was a shock to see that so many people needed this." By "this", she doesn't just mean news. The page has become a place where international students and expats meet each other. "They seem to have a hard time finding connections in the Netherlands. From what I see in the comments, they feel lonely," Petiet says.
As for the future, she worries about her desired profession, which she defines as being "at stake" with all the politicians encouraging people to distrust the news.
What would you take to a deserted island?
"For practical reasons, I would bring a ton of Unox soup. For entertainment purposes, my e-reader."
What's the last thing that made you laugh?
"Memes about the American presidential election."
Who should win a Nobel prize, in your opinion?
"Greta Thunberg."
One thing about yourself that you're proud of.
"I'm getting better and better in seeing that everyone has a story and qualities. Nobody should be cancelled for one stupid comment or one stupid trait."
---
"The goal is to entertain, but it's even better to teach people something"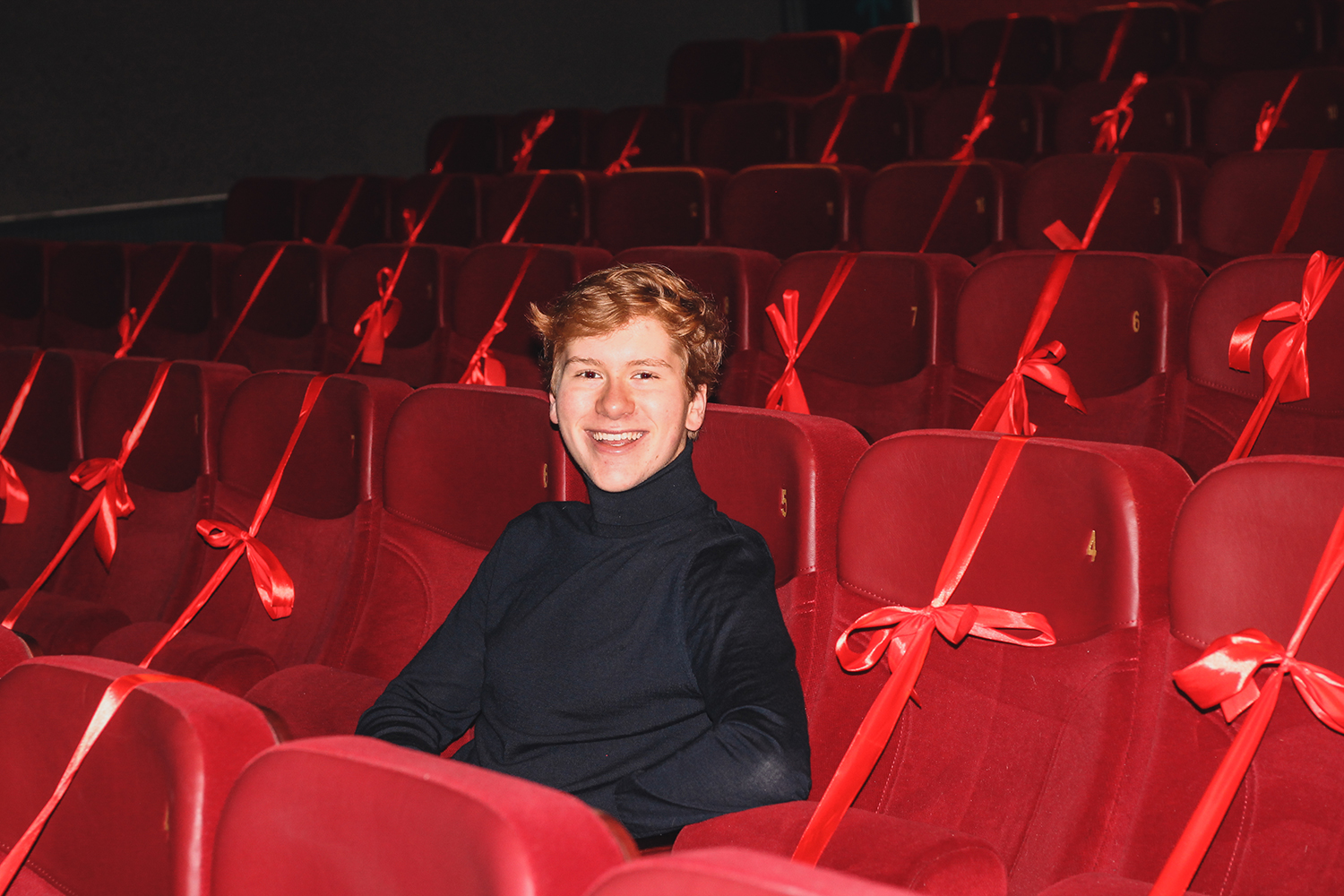 It's rather convenient for Maurits van Brakel (17) that most classes are taught online now. He's combining his studies in Communication and Information Sciences with an acting career: currently, he plays Noah in the popular Dutch TV series Spangas. Sometimes he even attends classes while on set. "It's quite useful to have some experience in media already. Every now and then I'm already familiar with the terminology used in class."
Maurits gets to be Noah for two to three days a week. The character is a somewhat clumsy boy who goes way too far in his attempt to fit in with the cool kids. "He is very different from who I am, but sometimes I do identify with his naivete."
"One of the coolest things I've done is a YouTube series about World War II. If you can teach people while you entertain them, then you're making something very special." Maurits would love to keep acting for the rest of his life. "Acting is who I am, it's my creative outlet. But I did want to go to college as well as a back-up plan."
What would you bring to a deserted island?
"If the island's big enough, I think I'd bring a bicycle. Whenever I need to think about things, I go for a bike ride. Oh, and things to write with. If I'm going to be stuck on a deserted island, I want to be able to read about my experiences later."
What was the last thing that made you laugh out loud?
"Situations on set often make for funny moments. Once I had to enter a very serious scene in a comical way and the entire cast and crew spent fifteen minutes laughing their butts off."
Who do you think deserves the Nobel prize?
"Greta Thunberg. I'm not a climate activist myself, but I think it's really cool that someone who's so young already has such a strong opinion and has achieved so much."
What's your favourite thing about yourself?
"I'm good at making people laugh and I like doing it. It breaks the ice and it makes you bond with people faster."
---
'The human body is the most extraordinary thing to exist'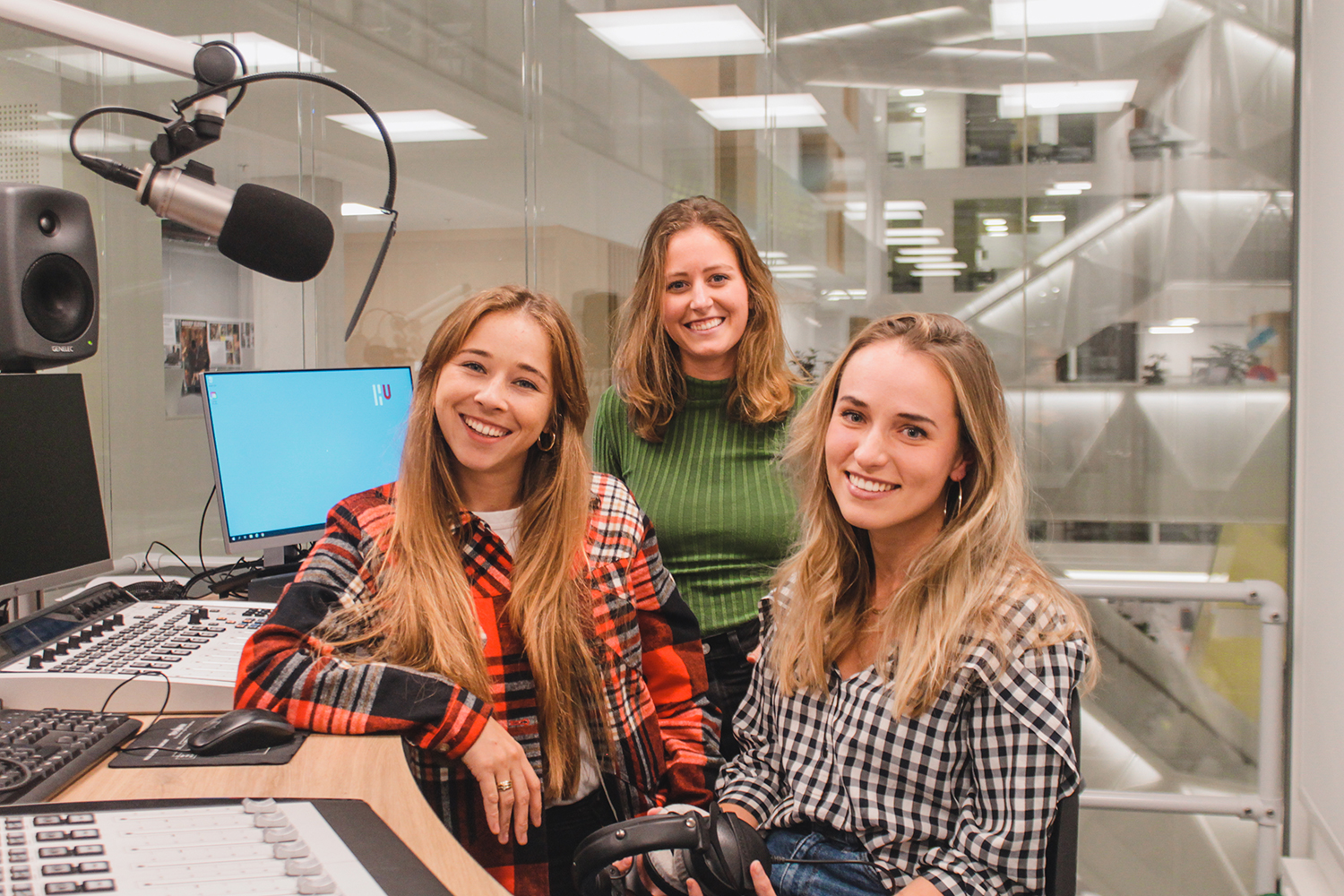 Medicine student Doris van der Heijden (26) created the popular podcast KoffieCo (in Dutch, ed.) alongside fellow med students Tessa Dinger (25) and Tiara Ringers (27) because they felt like their questions to medical specialists always came at an inconvenient time. "It's a very hierarchical world and doctors are extremely busy. The only way we could ask them questions was to draw them out of the hospital."
KoffieCo's goal is to portray doctors as "real people" – after all, in such a competitive field, few people "dare" to discuss their mistakes. "We want to change that," Doris hopes. The podcast was received with open arms. "We've grown so much. We had just 500 listeners in the first month and, now, our podcast has been listened to over 200,000 times." They've also scored a collaboration with trade journal Medisch Contact.
Besides the podcast, Doris is busy doing the residency for her Master's. She's not sure what she wants to specialise in yet, but one thing is certain: "I'd love to be able to keep doing creative projects, like this podcast, on the side."
What would you bring to a deserted island?
"A good speaker, because I can't go a day without music."
What was the last thing that made you laugh out loud?
"Sometimes we get upset when things go wrong with KoffieCo, but then Tess or Ti make a funny joke, so we can look at the issue in a less serious way, and we're laughing in no time."
Who do you think deserves the Nobel prize?
"Can I propose a new category? I think Eva Jinek should receive the Nobel Prize for interviewing. That's something my inner feminist would really really love. Jinek approaches people in a very feminine and focused way. She's always well-prepared, but also dares to ask naïve questions."
What's your favourite thing about yourself?
"That I can be truly enthusiastic about all sorts of things. That brings me a lot of joy every day. I'm not judgmental, and that open-mindedness helps me to be enthusiastic about things."
---
'The gap between youth and politics is huge'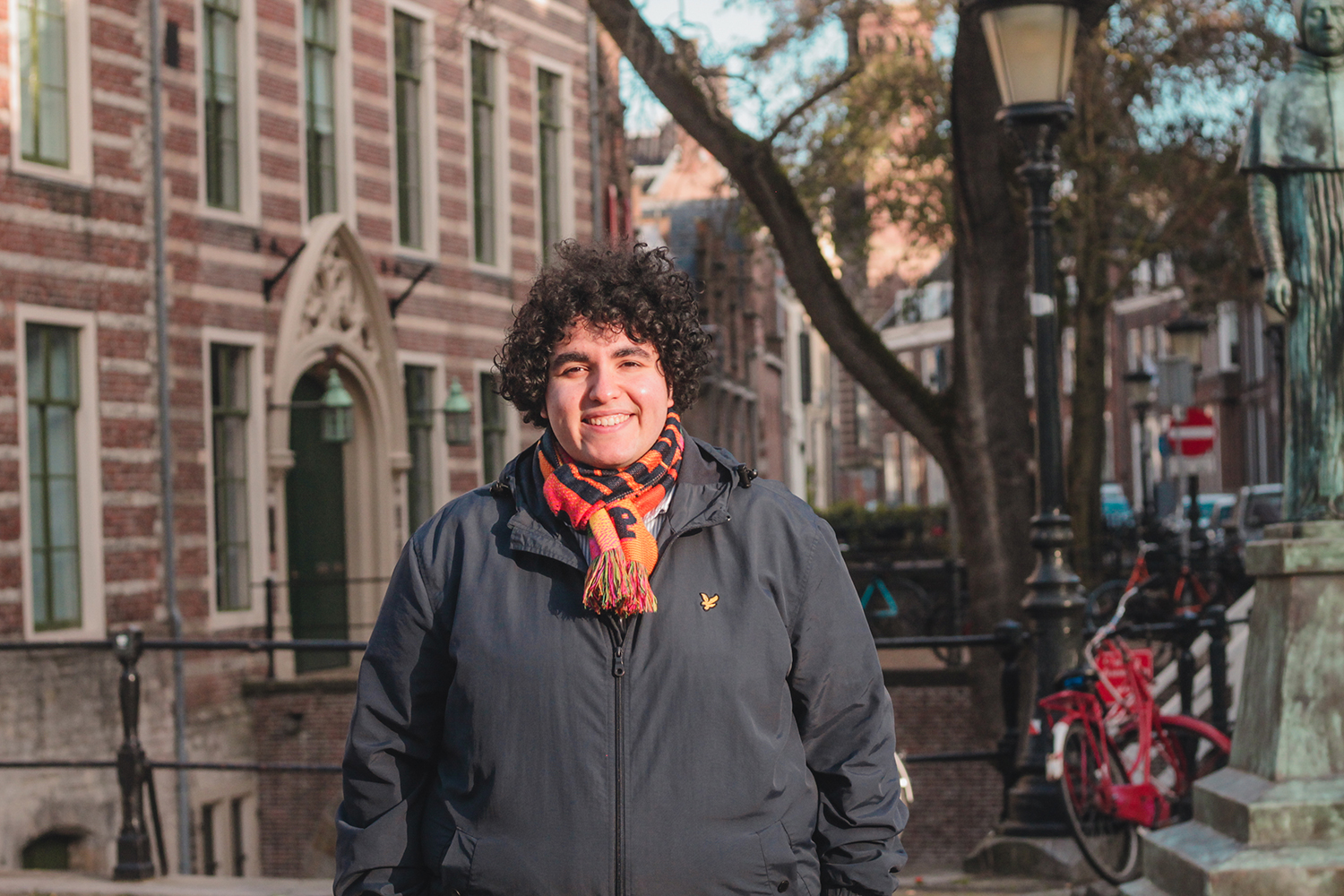 Law student Mert Kumru (23) had the opportunity to join a United Nations meeting in New York right before the corona outbreak. As UN Youth Representative for Human Rights, he was there to be the voice of young people in a committee with 193 UN diplomats.
"The meeting was about economic homelessness, among other issues. I mentioned that young people are often unable to find a place to live these days" – a complaint he's heard in his many meetings with young Dutch people. "It isn't just a typically western issue, as the meeting demonstrated. That's actually happening everywhere in the world."
Mert deems crucial to keep in touch with young people to perform his role, so he actively seeks them out. In one of his previous roles, peer educator, he gave guest lectures at vocational and secondary schools. "The gap between youth and politics is huge. Everyone's stuck in their own subgroup. In my current role, I want to help bridge that gap by being up to date about and presenting young people's concerns to politicians."
His studies definitely help him in this regard. "I chose to study Law so I could find out how the system works", he explains. In the fourth year of his Bachelor's, he opted for a specialisation in Practicing Law, also known as 'toga specialisation'. "My specific interest is in air and space law. It's really exciting to see how space will be divided in the future."
What would you bring to a deserted island?
"I'd bring a map of the stars. It's my passion, and you can navigate where you are based on that map."
What was the last thing that made you laugh out loud?
"I laughed a lot about Donald Trump's tweets after it was confirmed that he'd lost the elections."
Who do you think deserves the Nobel prize?
"I think the Nobel peace prize this year should be awarded to young people worldwide. Young people, everywhere on this earth, have been fighting for a better world – whether it's massive anti-racism demonstrations or climate protests. Young people are at the front lines and that should be praised."
What's your favourite thing about yourself?
"Seeing the good in everything while staying combative and always striving for justice."
---
'I enjoy studying, creating and listening to music'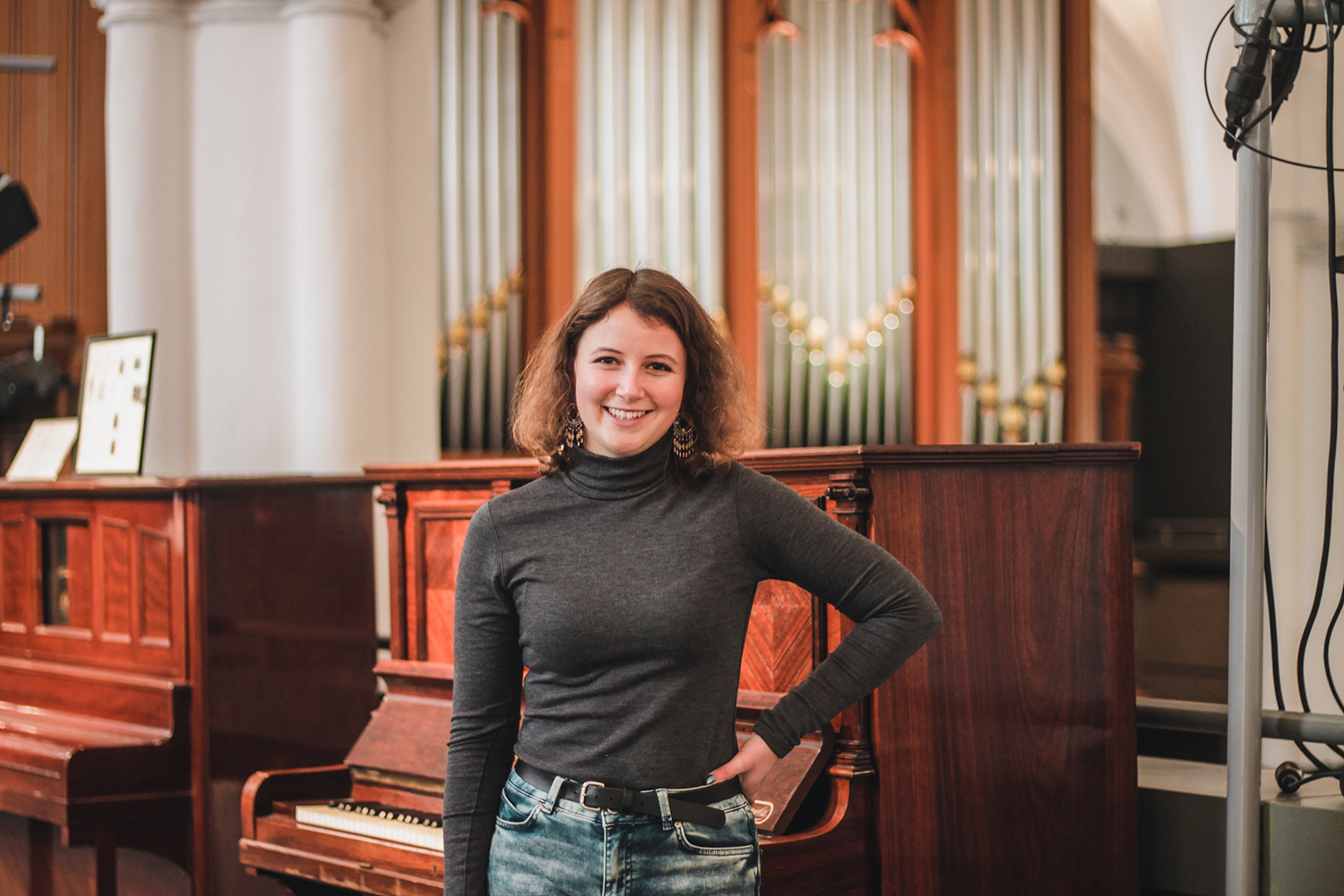 French-German student Florence Mazzetti (20) has recently come back from Columbia College Chicago, where she went on exchange to learn about sound production and manipulation. She is currently studying Liberal Arts and Sciences at University College Roosevelt in Middelburg, with a major in Physics and Mathematics and a minor in Musicology. Her goal is to pursue a Master's in Acoustics and become an expert in the field. "I like music a lot, so I want to delve into acoustics in architecture, especially music venues."
As a kid, Florence learned classical music theory and how to play the flute, but today she performs a variety of genres. Whether it is a classical recital with the university's choir or singing Queen's Under Pressure with her band Terms and Conditions, Florence makes sure to enjoy and challenge herself when performing. The multi-talented student has also found time to become a windsurfing instructor, having obtained her teaching license last summer. "It is really satisfying to see the students improve"
What would you take with you to a desert island?
"An instrument or a windsurf board. Actually I would just take someone else because being alone is boring."
What was the last thing you laughed about?
"A dance I did while studying. It was very bad. I found it very funny that no one reacted."
In your view, who deserves a Nobel Prize ?
"I am not sure. I don't know what the criteria for Nobel Prizes are. I think they are a bit overrated"
What's your favourite thing about yourself?
" I think I am quite optimistic. That's a quality, right?"
---