Economics students nominate two lecturers
Six UU lecturers in the race for the 2023 Teacher Awards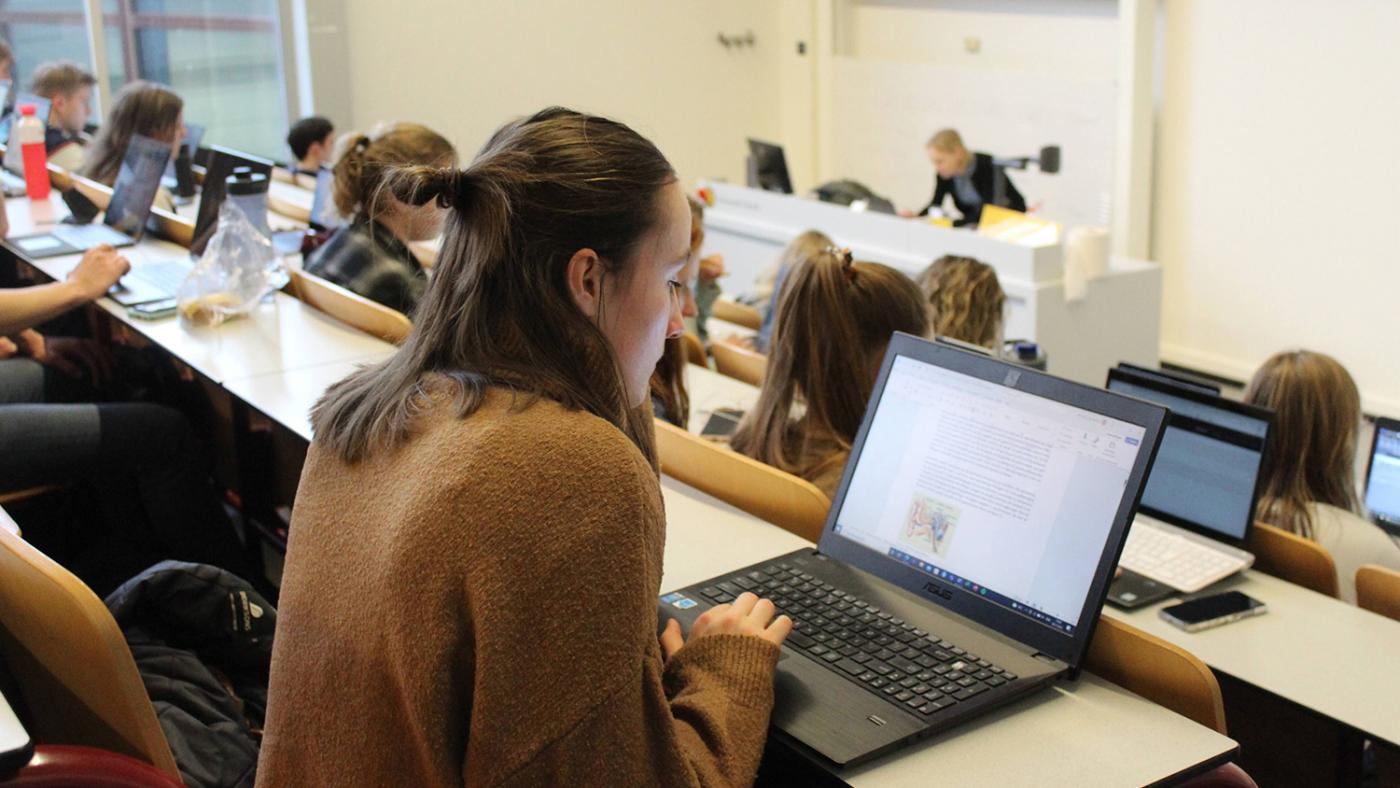 Photo: DUB
Pola Marcińczak, the coordinator of Educational Affairs, was surprised by an e-mail she received on Wednesday night. It announced that both teachers she had suggested on behalf of the study association ECU'92 had been nominated for the university's Teacher Awards. "You really don't expect something like that."
At that point, she didn't know that the association for the English-taught Economics programme was the only one to ever score a double nomination, one for the Teacher of the Year Award and another one for the Teaching Talent Award. But then again, Pola and her fellow board members did go to some lengths before suggesting the lecturers Karlijn Morsink and Mathias Boënne.
"We talked to a lot of students before making this decision and sending our letter to the jury. We didn't just interview students who are members of our association, but also many other students who are active in the programme in other ways. That gave us a multitude of perspectives and perhaps that's paying off now."
Balance
Pola says Karlijn Morsink is one of those lecturers who simply knows how to find a balance between being kind and committed, and being able to transmit information in an effective, serious way. "Students appreciate her energy. She also manages to make her Microeconomics courses exciting by connecting the theory to her own research about poverty and inequality, such as her study of child marriage in Pakistan."
In addition, Morsink founded an Equality, Diversity & Inclusion committee within the Economics department. She took several initiatives in that regard alongside students and teachers of the Economics programme and the Faculty of Law, Economics & Governance.
As for the language teacher Mathias Boënne, students find that he makes his entrepreneurship courses more interesting by being creative and practical. "He has his students working on specific cases and even designed a board game to make the material come alive."
ECU'92 hasn't really been able to celebrate the nominations, since this week is exam week. But they must now prepare oral presentations for the jury. After that, they hope to see at least one of their teachers take the prize home. The winners will be announced on March 9. "But we'll have a small party regardless."
Nominees for the Teacher of the Year awards
Aside from economist Karlijn Morsink, a chemist and a social geographer were nominated for this year's Teacher of the Year awards.
Andries Meijerink, a Professor in Chemistry, was suggested by the study association Proton. Meijerink has been appreciated for many years by several generations of students. He gives lectures on Spectroscopy for first-year students and serves as the chairman of the Education Advisory Council within the Chemistry Department.
He has already been nominated for the award in 2013 but lost to the medic Ronald Bleys, who is the president of this year's jury. DUB spoke with him at the time, asking him to react to six statements related to education.
At the time, Meijerink said: "The entire discussion about the use of lectures is based on a misconception. There are barely ever lectures without any interaction. In my lectures, at least, there's lots of interaction. Students ask questions and I show them chemistry experiments."
The third nominee is Peter Pelzer, a teacher in Social Geography and Planning. He was suggested by the study association VUGS. Pelzer teaches the first-year course 'Battle for Space', for which he makes a podcast titled Among Planners.
Pelzer was also responsible for the introduction of the Mixed Classroom course, in which students work with policymakers from certain disciplines to find solutions for societal problems. The initiative received the Ministry of Education's higher education award two years ago.
Nominated talents
There are also three candidates for the title of Teaching Talent of the Year in 2023. This award is meant for lecturers with no more than five years of experience. Aside from the Economics teacher Mathias Boënne, the nominees are Serena di Palma (Pharmacy, suggested by the study association UP) and Jorrit Steehouder (History, suggested by the study association UHSK).
Fun fact: Steehouder was one of the nominees for UU's student award in 2016. A student assistant at the time, he was involved in the launch of the project Dare to be Grey, which promotes tolerance in society.
Education Festival
Since 1994, UU has been giving out these two awards for excelling teachers annually. In doing so, the university hopes to emphasise the importance of quality education, as well as motivate lecturers to improve themselves.
A total of 36 lecturers were proposed as nominees by the study associations — 17 for the Teacher of the Year Award and 19 for the Teaching Talent of the Year award. Last year, there were 34 suggestions and the awards were won by historian David Onnekink and chemist Danny Broere, respectively. 
The winner will be announced during the Education Festival, which starts on March 9. This event is the successor to the well-known annual Education Parade. Unlike previous years, the awards will be presented during that party as well. This was previously done during the university's anniversary celebrations in the Dom church, later that month.
The winners will receive a trophy and a monetary prize: 5,000 euros for the winner of Teacher of the Year and 3,000 euros for the winner of Teaching Talent of the Year. The study associations that suggested the winners will receive 1,000 euros each.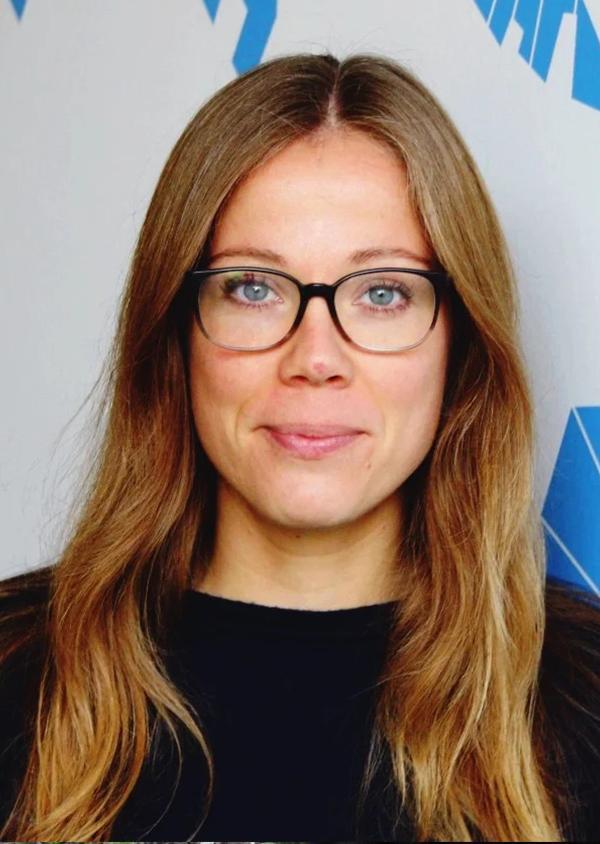 Volgens Pola is Karlijn Morsink zo'n docent die precies de balans weet te vinden tussen aardig en betrokken zijn en op een goede en serieuze manier informatie over kunnen brengen. "Studenten waarderen de energie die ze uitstraalt. Daarbij weet ze de vakken micro-economie levendig te maken door te theorie te verbinden aan haar eigen onderzoek naar armoede en ongelijkheid in verschillende landen in de wereld, bijvoorbeeld naar kindhuwelijken in Pakistan."
Daarnaast was Morsink de grondlegger van een EDI-commissie (Equality, Diversity  and Inclusion) binnen het Economiedepartement. Ze nam verschillende initiatieven om samen met studenten en andere docenten binnen de economie-opleiding en de Rebofaculteit aan deze thema's te werken.
Genomineerden docentenprijs
Voor de prijs van Docent van het Jaar 2023 komen behalve econoom Karlijn Morsink een chemicus en een sociaal geograaf in aanmerking.
Hoogleraar Scheikunde Andries Meijerink werd voorgedragen door studievereniging Proton. Meijerink wordt al vele jaren gewaardeerd door opeenvolgende generaties studenten. Hij geeft onder meer de colleges Spectroscopie in het eerste jaar. Daarnaast is hij voorzitter van de OnderwijsAdviesRaad van het departement Scheikunde.
Meijerink was in 2013 al eens genomineerd voor de prijs. Toen moest hij het afleggen tegen medicus Ronald Bleys, opmerkelijk genoeg de voorzitter van de jury dit jaar. Destijds legde DUB hen zes stellingen voor, onder meer over het nut van hoorcolleges.
Meijerink zei toen: "De hele discussie over het nut van hoorcolleges is gebaseerd op een misvatting. Hoorcolleges zonder interactie vinden bijna nooit meer plaats. Bij mijn hoorcolleges is er in elk geval veel interactie. Studenten stellen vragen, ik laat ze scheikundeproefjes zien."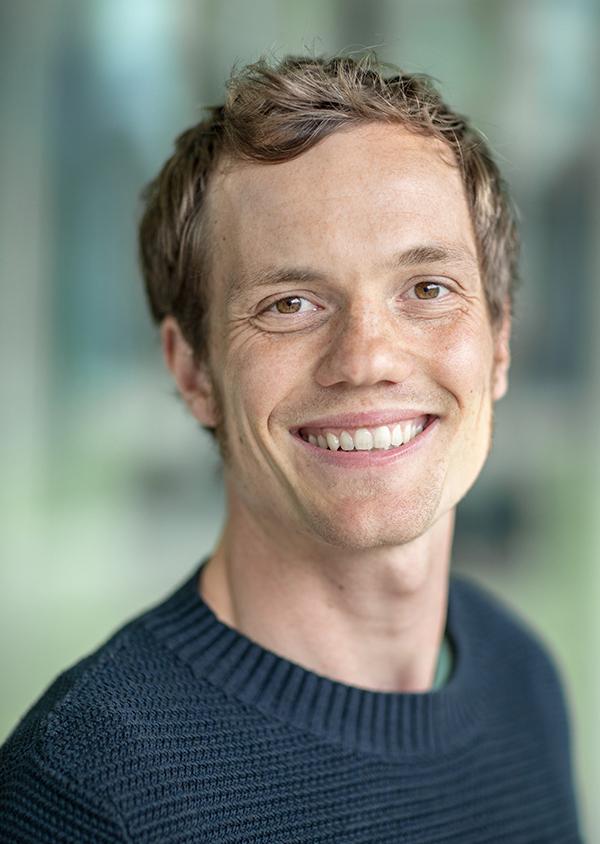 Naast Meijerink is ook docent Sociale Geografie & Planologie Peter Pelzer genomineerd. Hij dankt dat aan studievereniging VUGS. Pelzer doceert binnen de opleiding de eerstejaarscursus Strijd om de Ruimte waarvoor hij onder meer gebruik maakt van een podcast 'Onder Planologen'.
Ook was Pelzer verantwoordelijk voor de introductie van het vak Mixed Classroom waarbij studenten met beleidsmakers uit een bepaalde discipline op zoek gaan oplossingen voor maatschappelijke problemen. Het initiatief werd twee jaar geleden beloond met een hogeronderwijspremie van het ministerie van OCW. https://dub.uu.nl/nl/achtergrond/bij-het-vak-mixed-classroom-wordt-het-….
Genomineerde talenten
Voor de prijs van Docenttalent van het Jaar 2023, voor docenten met niet meer dan vijf jaar ervaring aan de universiteit, zijn er eveneens drie kandidaten. Naast economiedocent Mathias Boënne, maken farmaciedocent Serena di Palma (voorgedragen door studievereniging UP) en historicus Jorrit Steehouder (voorgedragen door studievereniging UHSK) kans.
Fun fact: Steehouder werd in 2016 samen met andere studenten al eens genomineerd voor de studentenprijs van de UU. Als student-assistent was hij destijds betrokken bij de lancering van het project Dare to be Grey dat verdraagzaamheid in de samenleving promoot.
Onderwijsfestival
De twee docentenprijzen voor uitmuntende docenten worden sinds 1994 uitgereikt. De universiteit hoopt daarmee het belang van goed onderwijs te benadrukken en docenten te motiveren om zich te verbeteren.
In totaal zijn er dit jaar 36 docenten voorgedragen door studieverenigingen. Voor de Docentprijs 17, voor de prijs Docenttalent 19.  Vorig jaar waren er 34 voordrachten, de prijzen gingen toen naar historicus David Onnekink en chemicus Danny Broere.
De winnaar wordt op 9 maart bekendgemaakt tijdens het Onderwijsfestival. Dat evenement is de opvolger van het bekende jaarlijkse onderwijsfeestje De Onderwijsparade. In tegenstelling tot voorgaande jaren zal bij die gelegenheid ook de prijsuitreiking plaatsvinden. Eerder gebeurde dat altijd tijdens de diesviering in de Domkerk later in maart.
De winnaars ontvangen een trofee met een geldbedrag, voor de Docent van het Jaar 5000 euro, voor het Docenttalent van het Jaar 3000 euro. Studieverenigingen die de winnaars hebben voorgedragen krijgen 1000 euro.
Advertisement