Co-determination and board more accessible for international students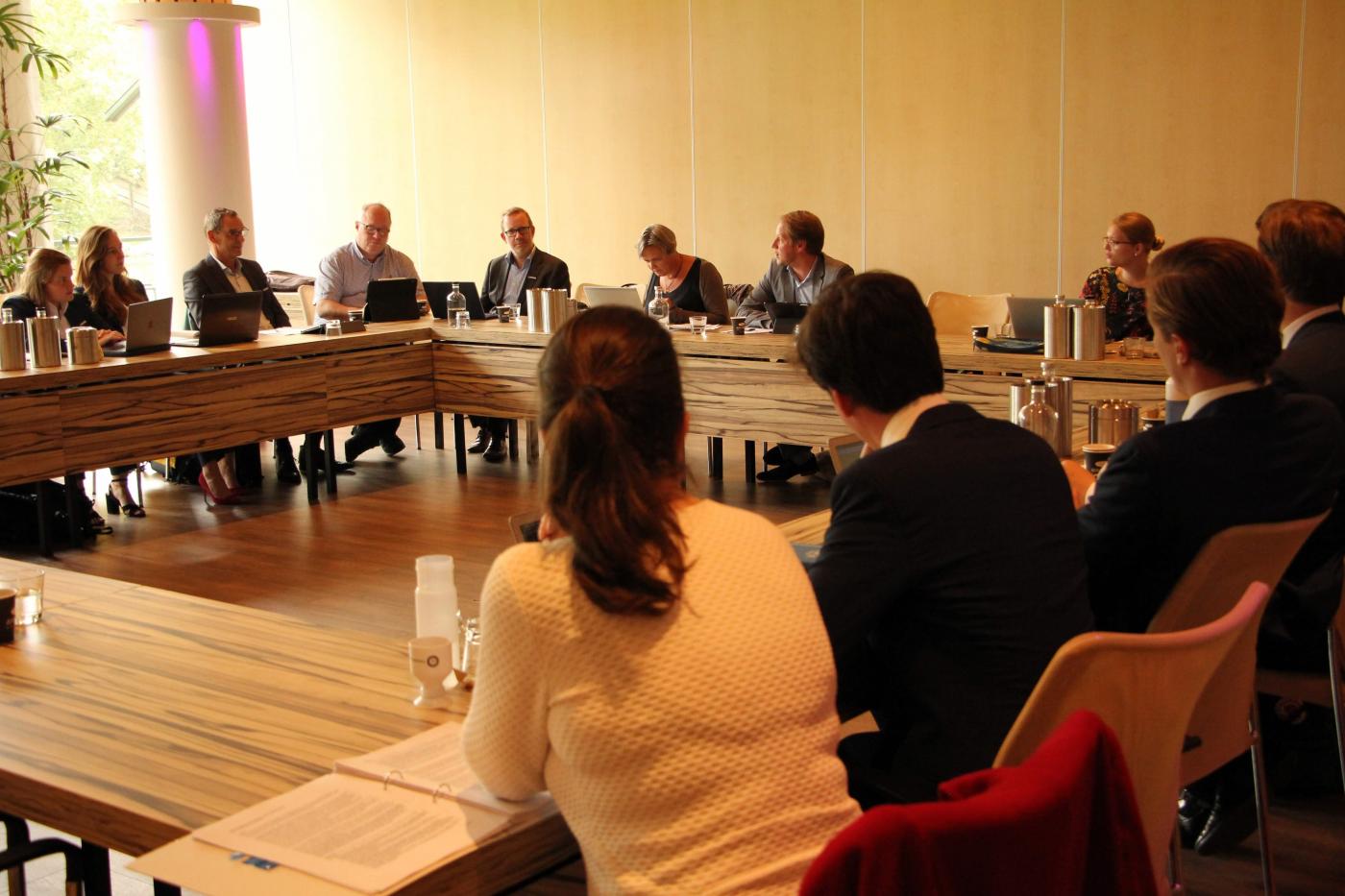 The university council during a meeting. Photo: DUB
Students from outside of Europe are allowed to work a maximum of 16 hours a week next to their studies. To prevent migrant workers from working full-time in the Netherlands with a student visa, a work permit is required.
Until recently, these limitations also applied to certain extracurricular activities, such as membership of a co-determination council, or holding a position in the board of an association. In practice, 16 hours is not sufficient, which meant many international students were unable to hold these types of positions.
Last year, the UU addressed this issue with the Ministry of Social Affairs and Employment (SZW) and the Governing Board of the Employees Insurance Agency (UWV). They promised to work on a solution with less bureaucracy, the UU announced on its Intranet in September 2019. The UWV has since granted the UU a Volunteer work Declaration, which grants the university permission to let aliens (non-EU students) conduct volunteer work. This doesn't only apply to co-determination, but also to other activities such as providing (international) information.
Full-fledged
The change in the 'Aliens Employment Act' means an exemption is now included for the work permit requirement for co-determination or board positions. This means that students from outside the European Economic Area (EEA) can now be full-fledged participants in these activities. They no longer need the volunteer declaration currently used by non-EEA students at the UU who wish to participate in co-determination.
Nuffic and student organisation ISO are satisfied. "If institutions are to attract international students, it's self-evident that these students should also be able to have a voice in what happens with their education," says ISO chairman Kees Gillesse.
Previously, an exemption in the work permit requirement had been introduced for non-EEA students wanting to do an internship. For that exemption, an internship agreement is required in which student, university and employer are all involved.