Douglas Dorothal leaves the University Council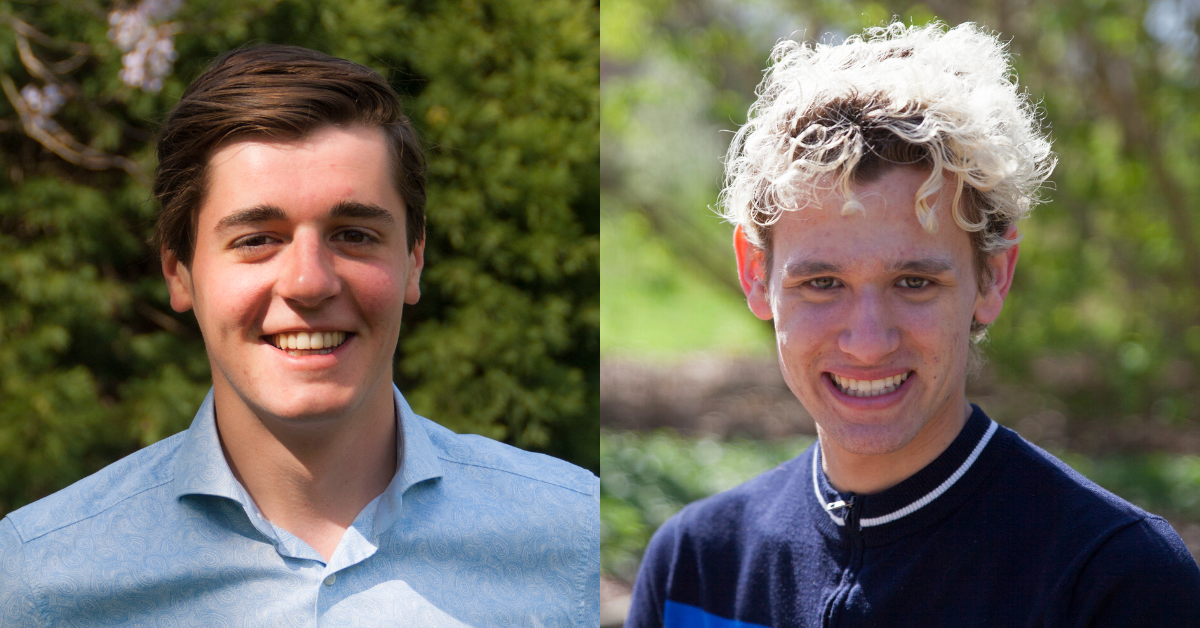 Casper de Haes succeeds Douglas Dorothal as a council member of Lijst Vuur. Photos Vuur
Nienke Prins, chair of Vuur, says that Dorothal's departure is on good terms. "There is nothing strange going on. We are sorry that he is leaving, but support him in his decision. Douglas has discovered that he wants other things with his life than sitting in the council room for whole days. He also needs some time and space for himself." Despite his departure from the University Council on 1 February, he remains involved with the student fraction of Vuur.
Dorothal, who grew up in Aruba, is studying Veterinary Medicine and, after his election in May 2019, started full of enthusiasm with his year as a representative on the council. For the past six months he has been the spokesperson for diversity and inclusiveness. In September he told DUB that he, 'as the only international councilor', expected to bring a new perspective. One of the things he hoped to change was the absence of the University on the Utrecht Canal Pride (link in Dutch, ed). "I am still grumpy about UU being unable to arrange for a boat last Pride," said Dorothal.
Dorothal's successor is Casper de Haes (21), who follows the track Economics & Political Science at UCU and says he is eager to get to work. "This semester I was planning to write my thesis, but I was able to postpone it for half a year," he writes in a press release. Of all of Vuur's candidates who were at the bottom of the list as a sort of list pusher, De Haes had picked up the most votes during the elections. As a council member, he takes over the portfolio of diversity and inclusiveness from Dorothal.
It is rare for U-council members to leave. Last year, student member Floris Boudens left the University Council (link in Dutch, ed.) prematurely and canceled his membership at Vuur association. He was suspended by the association because of information leaks. Shortly before that, Boudens was elected (link in Dutch, ed.) 'Student Participator of the Year', among other things because he submitted the travel expenses statements of President of the Executive Board Anton Pijpers to members of Parliament.