UUinAction protests against high expense claims with cargo bike taxi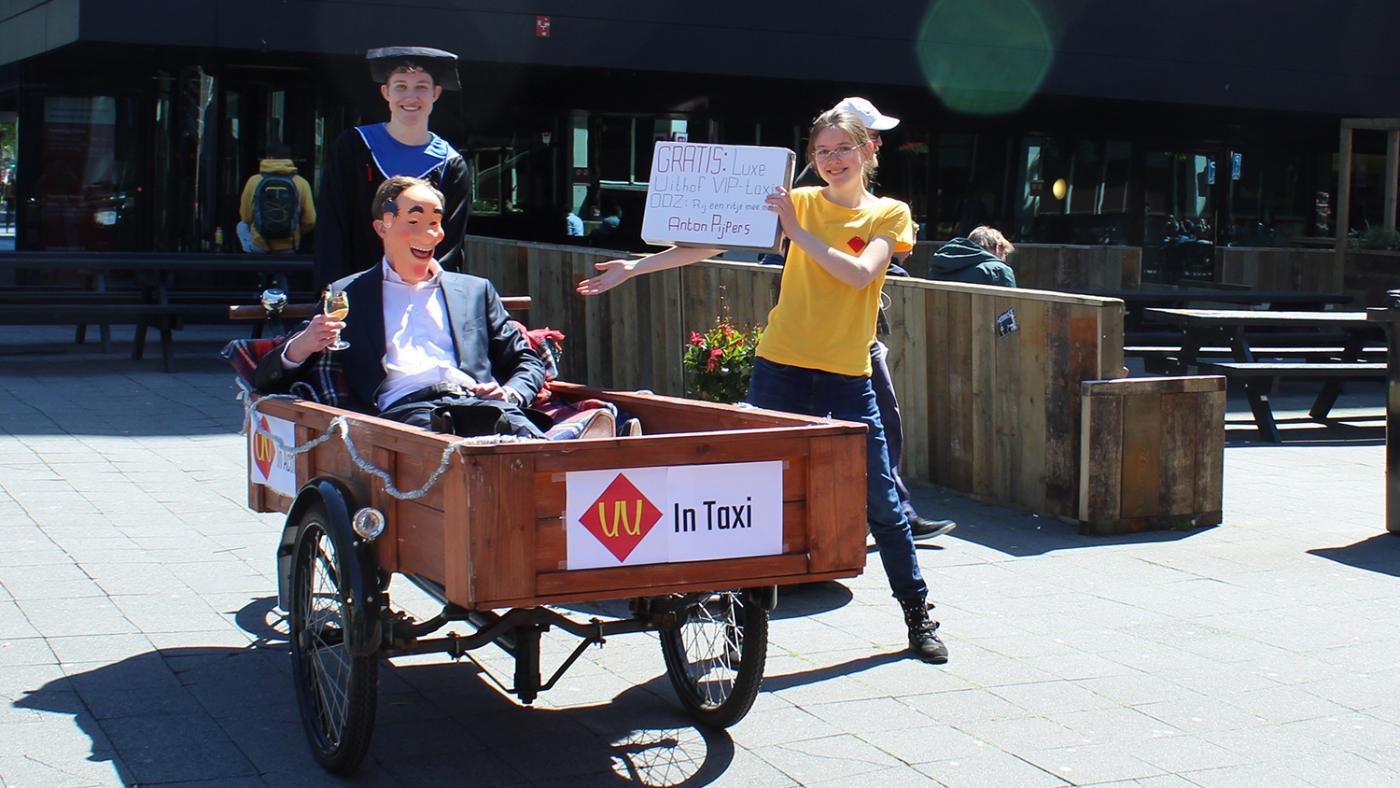 Photo: DUB
The cargo bike is standing ready on the Coïmbrapad to transport passengers on De Uithof. Garden chair cushions and a glass should ensure a comfortable and luxurious taxi feeling. In the cargo bike taxi sits 'Anton Pijpers', in this case law student Stephan Verhulst in a suit with a mask of an old and balding man. The driver is a student in a black-blue robe who is supposed to represent a professor.
With this campaign, UUinAction wants to show students and teachers that the party does not agree with the 124,000 euros that President Anton Pijpers declared last year for domestic travel. These costs are much higher than at other universities. "This is unjust. This is not and must not be allowed. Teachers work hard and do not benefit from that much luxury. That is why teachers and students can ride in a free taxi today," says Stephan, who is number 2 on the UUinAction list. The party hopes to be part of the new University Council after next week's Council elections. The aim is to be more critical at the top of the UU than most of the current council members. "It is bizarre that the current University Council has accepted this."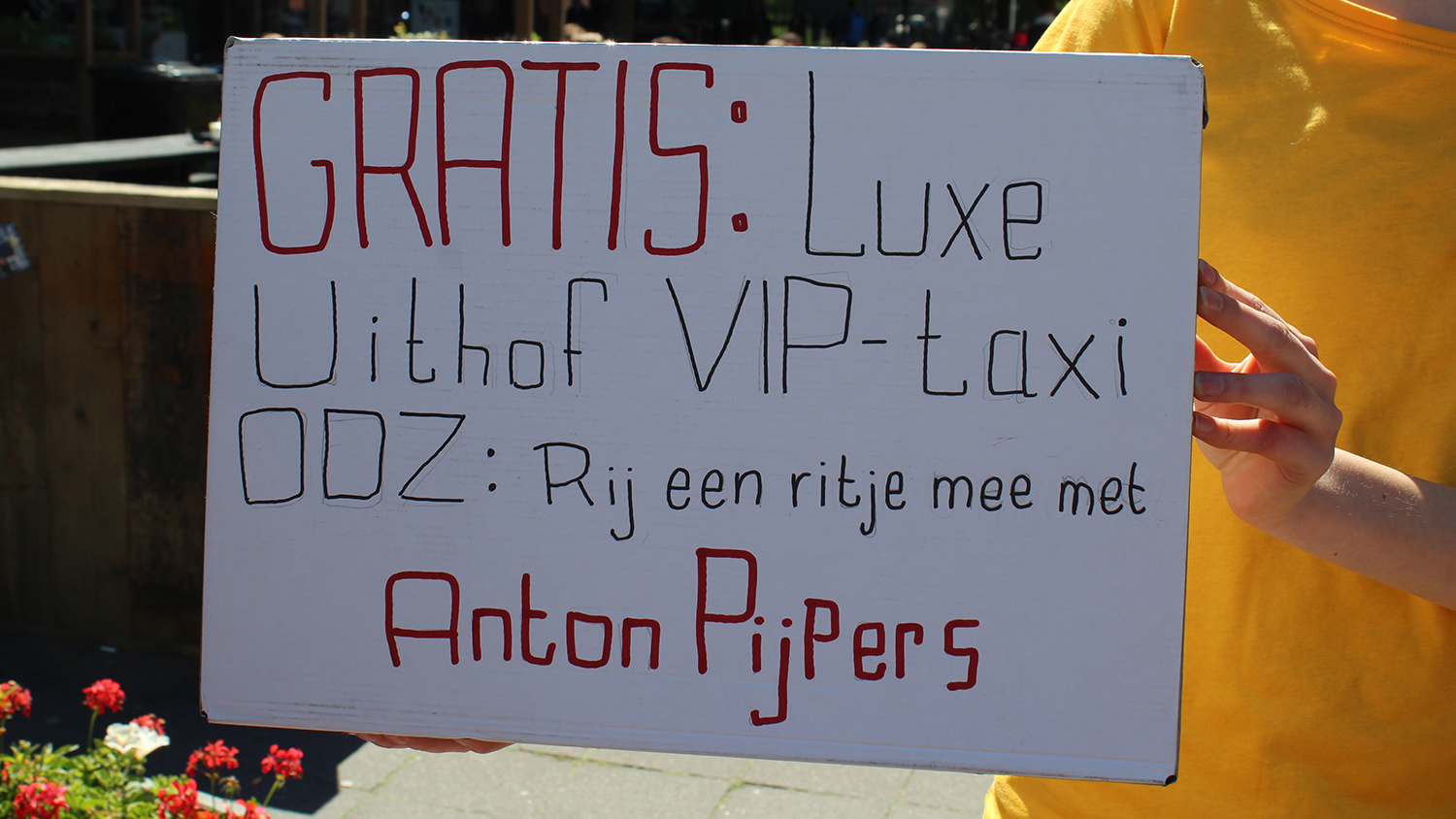 'Free: luxurious Uithof VIP-taxi: take a little ride with Anton Pijpers'
Funny
Passengers are still to appear at the beginning of Wednesday afternoon. However, the enormous cargo bike does attract attention. "People think it's funny and ask us what we do, but don't want to take a ride in our taxi. That is alright, we're here to show ourselves," says biology student Femke Smit, number 3 on the UUinAction list. She walks with the cargo bike to the bike path and gets on the saddle. She rides from the Coïmbrapad to Heidelberglaan. Wearing the Anton Pijpers mask, Stephan is walking next to the cargo bike and in the meantime pours a glass of red fruit juice. The bike is not going very fast, not much faster than walking. It is more comfortable though. The cushions are comfortable, there is enough legroom, and a backpack fits in easily. The drink is very welcome on this sunny afternoon.
UUinAction do not only target the claim behaviour of Anton Pijpers. The new party would like to see a different culture in the entire Executive Board. Stephan prefers more money to be invested in education: "Teachers work a lot of overtime and are therefore more tired. Students are also bothered by this, because it affects the quality of the education they receive. The top pretends that the university is a commercial company. This is insane, the board members think they don't have to account for their actions."