No network operator needed
UU's solar park: 'It's absolutely marvelous'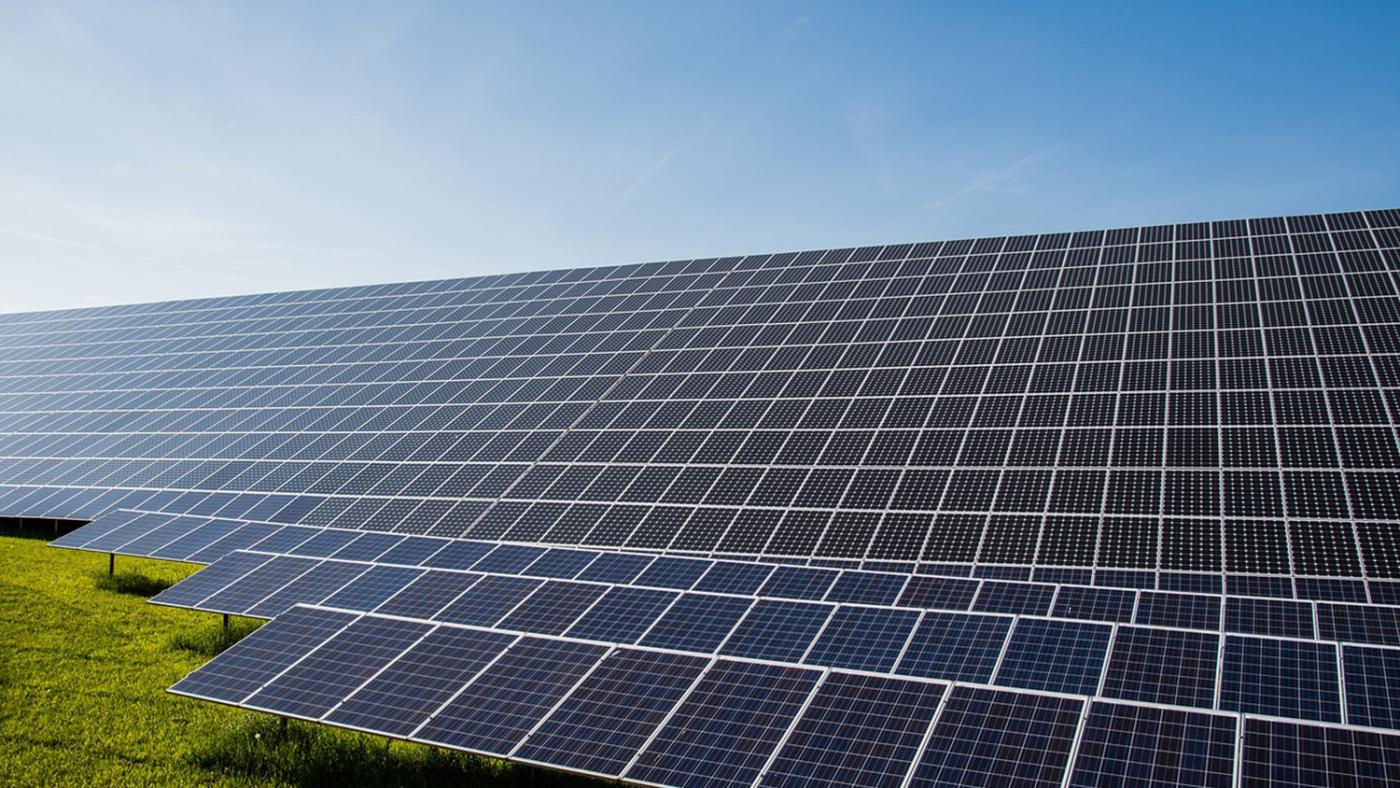 The solar panel field is a few kilometres away from the Utrecht Science Park (USP). The greatest benefit of that, according to vice president of the Executive Board Margot van der Starre, is that the generated energy doesn't have to travel through an electricity network. "That means we don't have to deal with network congestion, the fact that there's barely any space left with any network operator to provide us with energy." All that's needed is to install a cable between the field and the thermoelectric power plant on the Veterinary Medicine grounds, which means the energy will go straight to the university's own electricity network.
The solar park in Bunnik ended up on the UU's radar through the network of Corporate Real Estate & Campus. "It was simply an opportunity that presented itself. I could scarcely believe it myself. It felt like we were given a gift. It's absolutely marvellous. So amazing."
A fifth of all USP electricity comes from the sun
The solar park is 32 acres, of which around 6.5 acres are for the UU. "It wasn't possible to acquire the entire park, because the rest of the grounds had already been promised to the Energy Corporation Bunnik." The university can use the area for 30 years, and will have to buy the panels themselves, place them, and take care of the cables. The costs are estimated between 6 to 8.4 million euros, which will be recovered in 4 to 9 years.
All in all, the solar panels can generate around 8 million kilowatt hours of energy, around 17 percent of the university's electricity use. The solar panels on the USP roofs generate another 3 percent. Van der Starre is very happy with the deal, because it means the UU becomes a little bit less dependent on gas, and also reduces the UU's carbon emissions. At this time, 65 percent of the total carbon footprint is due to the energy use. "As university, of course, we want to stop using gas and be carbon neutral by 2030. When the solar park is in use, that'll be a nice, great leap."
Granted
Solar park developer IX Zon had been working on the plans, in collaboration with the local energy corporation in Bunnik, for four years. In September 2022, Bunnik granted the environmental permit, which meant the developer could basically sell the 32 acres as 'ready to build'. However, the land purchase agreement with the owner of the land had not been formally signed. Van der Starre says it was uncertain whether or not the deal would happen until July. "We were only one of the candidates. It was nerve-wracking until the last moment. Of course, we had hope, because the university is a reliable partner, but we didn't receive the confirmation that we were granted this deal until early July." Until that time, they had to keep quiet about the news. "That was what the contract agreements said, and we didn't want to risk losing out on this."
Van der Starre says that if another opportunity arises to buy a solar park outside the USP, the UU might go for it again. "There is no room at the USP itself for a large solar park; land is scarce here because there are so many plans on how to fill it up. So we have to find locations nearby."
Advertisement