'Disposable lecturer' Marijn Scholte sues UU over temporary contract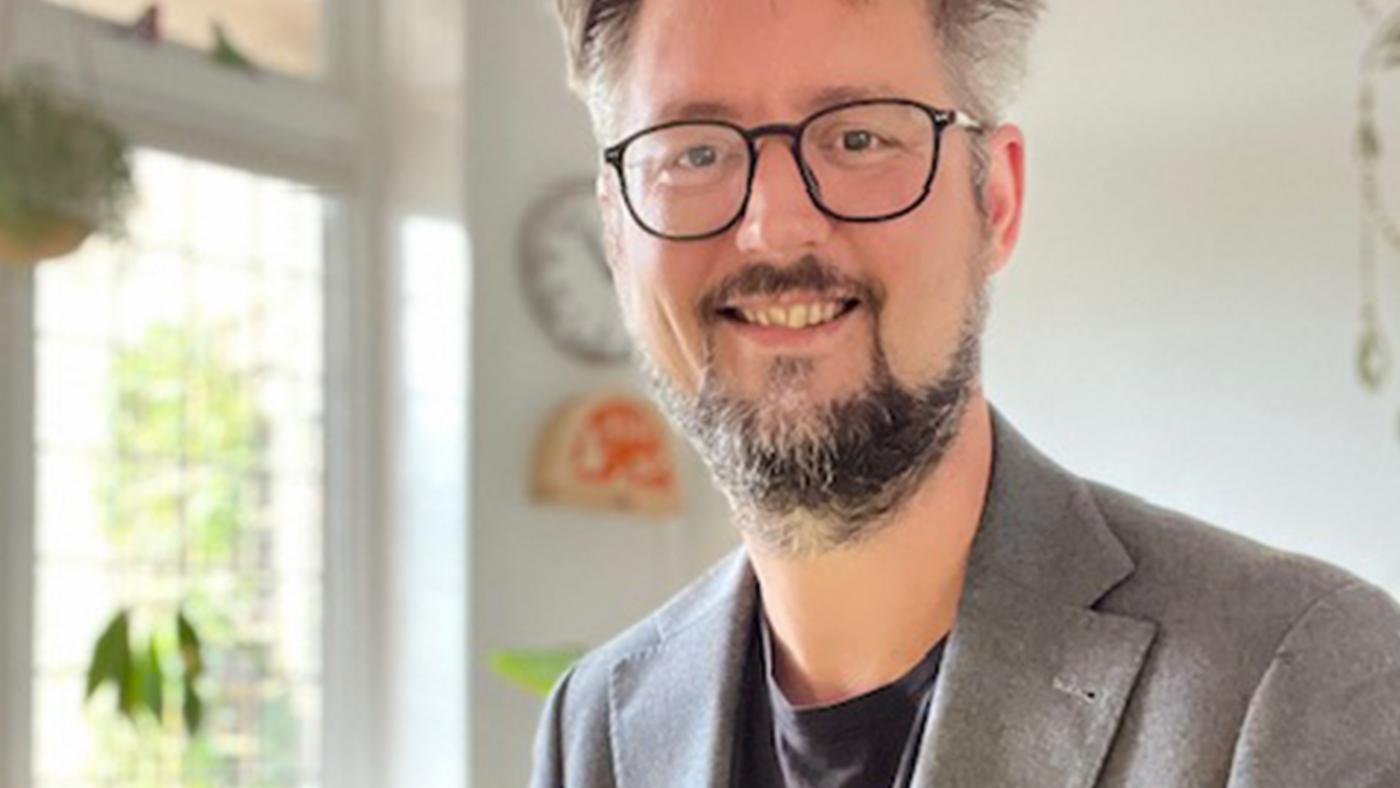 Photo: Marijn Scholte
Until March 2022, Marijn Scholte was working as a lecturer without research time at the Interdisciplinary Social Sciences programme. But then his four-year contract ended. He applied for a position as an assistant professor but was found too inexperienced for the role. That's when he saw a vacancy for a temporary lecturer who would join the programme in September. "Excellent timing", he thought, since according to the new collective labour agreement for Dutch universities, UU would be allowed to him again after six months and a day.
He heard from a programme director and someone working at HR that he could apply. However, after weeks went by without any information, it turned out he hadn't been included in the recruitment process at all. Scholte inquired why that happened, and the head of HR told him that the faculty was following the university's policy. Re-hiring him would be considered a poor employment practice. That was the final straw for Scholte, who is currently unemployed.
"I was so angry about the response I got from HR that I decided to take things to court. I have nothing left to lose. Because the university isn't abiding by the collective labour agreement, the chance to build a career at the Faculty of Social Sciences was taken away from me. As for poor employment practices, what the collective labour agreement establishes regarding lecturers like me is what makes universities poor employers. What we do isn't work that will soon no longer exist. It is structural work so it should come with a permanent contract."
Protest against temporary contracts for structural work
Protests are being organised throughout the entire country with the goal of improving the position of university teachers without research time. Since 2019, UU has based its approach on the idea that such a lecturer cannot be given multiple one-year contracts, which is why they get a four-year contract with a minimum of 3.5 days a week (0.7 fte) instead. This is called a "robust" contract in policy terms. The half-day is supposed to be dedicated to professional development, so the lecturer in question has better chances in the labour market by the end of their contract. Protesting teachers say there is a lot to be criticised about this type of contract, but the protests tend to focus on the fact that these contracts are supposed to be deployed when someone goes on sick leave or at times of increased demand, but universities have been using them to hire employees doing structural work instead.
Utrecht University states that only those holding a PhD and a contract including research hours are eligible for permanent contracts. That is the case of assistant professors, for example. Lecturers who do have a PhD but whose contract does not entail research hours cannot be granted permanent contracts. Currently, UU is the Dutch university with the highest number of temporary contracts. The Executive Board is concerned (article in Dutch, Ed.) about the number of temporary lecturers and is trying to change the situation by creating more assistant professor positions. This will be done using the so-called impulse funds, which will make 50 million euros available over the next six years.
That doesn't change the position of teachers without research time, however. The new collective labour agreement only states that universities will work together to review their situation, but nothing has been set in stone. The University of Amsterdam is ahead of the rest (article in Dutch, Ed.) as it is the first university in the country to acknowledge that temporary lecturers are structurally necessary. For this reason, UvA is giving permanent contracts to those who do not have research time but do have coordinating tasks.  
The typical disposable teacher
None of this is going to help Scholte get his job at Social Sciences back. His situation is comparable to that of many other university teachers in the Netherlands, who jump from university to university and from temporary contract to temporary contract.
Scholte's teaching career started when he was a Master's student. After getting a Bachelor's degree in Sociology in Utrecht and taking a gap year, he enrolled in a research Master's programme in Social and Cultural Science at the University of Nijmegen. "I was asked to teach there while I was still a student. I taught the basics of research to first-year Bachelor's students, and I loved it. It was a spark in my soul. I knew right away that what I wanted to do after graduating was teach academic classes."
He was aware that universities tend to only hire people with PhDs. "I didn't mind it because the combination of teaching and research sounds really appealing to me. But as naïve as I was at the time, I thought it wouldn't matter what kind of PhD I would do. I thought a PhD would basically serve as evidence that you know how research works and that you're familiar with academia." Scholte then applied to a PhD track at the Radboud UMC in Nijmegen, and was hired. "I studied the evaluation of quality indicators in physical therapy care, which is not very related to social sciences."
In the final year of his PhD track, he became a lecturer at Radboud University. He had to leave after two temporary contracts. Afterwards, he started working at the University of Twente. "I worked there as a lecturer for six months, replacing someone who was on maternity leave." He followed with a PostDoc position at the same university, working for 2.5 days a week. A few months in, he got a phone call from UU, asking if he would be interested in teaching the course Wild Years at Social Sciences. "I had applied for a job as an assistant professor in Utrecht but wasn't hired because other candidates had more research experience. They saved my CV, however, so they got in touch with me when they needed a teacher."
He was initially given a one-year contract. "I was soon asked to work two and a half days a week." When his contract in Utrecht was about to expire, he was asked to stay on for another three years, working three and a half days a week. "I wanted to, but I asked for 0.8 fte because I'd have to give up my position as a PostDoc and I had a family with three kids to support." He got the contract.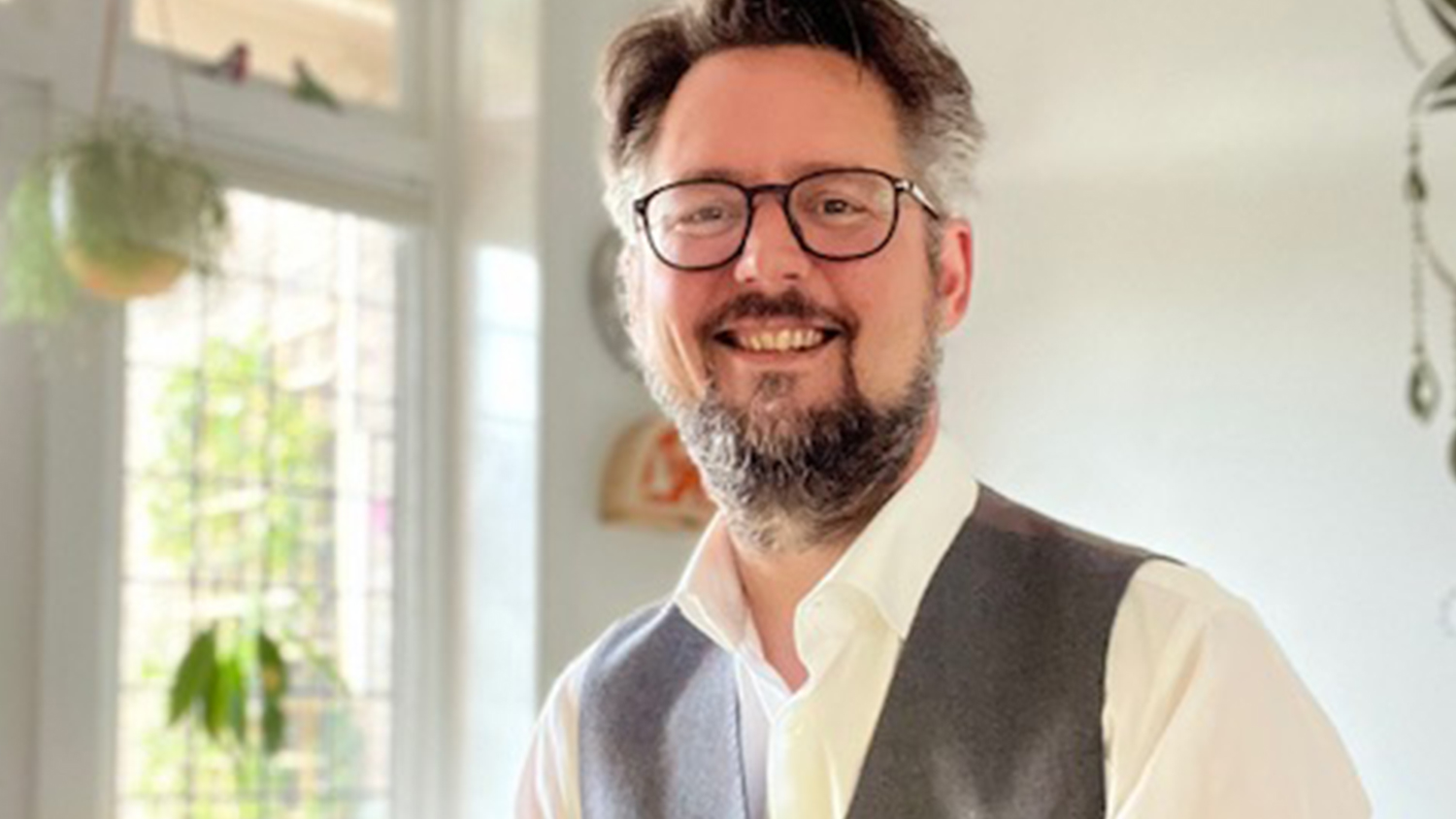 The busy week of a temporary, part-time lecturer
Reflecting on the past four years at UU, Scholte says: "I loved my job." On average, he taught four groups of Bachelor's and Master's students a week, both in Dutch and English. Preparing for these classes took time as well. "I would dive into the books, the curriculum, and read the most recent studies on the topic." He also supervised students on their Bachelor's theses and graded exams and "a whole lot of papers". All in all, these activities took more time than he was paid for. "All the tasks a lecturer does come with a fixed amount of time. When I read a paper, I'll know pretty quickly what's good or bad and what grade it deserves. That can be done in the time allotted to that work. But I also want my students to know what they did right or wrong, and learn from it. So, I also give them feedback: I'll write notes on how to improve things. But, officially, you don't get time for this, so you're actually doing it in your spare time. I worked about 60 hours a week in the final two terms of the first year, but I didn't mind because the first two terms were a little less busy, so it was all right on average."
After his second year at UU, when he was just about comfortable with his role as a lecturer, a performance review ruined his joy. He was told that he shouldn't count on a new contract after the four-year one expired. "That ruined my motivation. I was exhausted after the fourth term, I was close to a burnout." That's when Covid hit, forcing him to teach from home. "To be honest, I only did it for a little while. I've got three children, the youngest of whom is autistic and requires intensive care. There was no quiet room in our house where I could teach from. After consulting with the programme, most of my time was dedicated to supervising students writing their Bachelor's thesis. After all, those one-on-one conversations can be conducted from home. I didn't last long, though: I got a really nasty burnout." He went back to work after a year, teaching both online and on campus.
He was glad to return to campus, although he has to commute three hours to do so. But teaching remotely doesn't give the same kick as sharing a lecture hall with the students, he says. "The best part about teaching is the discussions, which simply aren't the same online. You have to raise your hand, wait your turn, turn on your microphone… That takes all the liveliness away from the discussion." The past few months of his contract were "a bittersweet experience. The work was so great, I was building bridges with the students again, but at the same time I also knew I would have to say goodbye to everything and everyone soon."
Going to court
With the end of his contract nearing, he started applying to jobs again – including one at the faculty that let him go and will not hire him for another temporary, four-year job. Coming across two temporary vacancies for "his" job was not fun, to say the least. "I think it's so bad thing to offer temporary jobs for structural work. Not using the possibilities offered by the collective labour agreement is just as bad. Hiring new lecturers for the work I've been doing also means the university is throwing away its investment. It's not as though I'm not costing the university money as it's paying for my welfare now. I could have been teaching for just a little bit more money. My work as a lecturer was appreciated – I got good evaluations from both students and supervisors."
Now, he's going to court in the hopes of returning to the department he used to work for. "Teachers hired on a temporary basis have long been more than just people who help out in busy periods or replace sick colleagues. They are structurally necessary, and should therefore be granted permanent contracts. Personally, I feel that my family deserves a father with a permanent contract, without the uncertainty and downsides of a temporary contract."
In his view, the worst thing about this whole situation is the approach universities take toward lecturers who don't conduct research. "It implies such contempt for the profession, it's the denial of a craft, like you're only a good university lecturer if you conduct research, too. And I do have a PhD! I know what it's like to conduct research. As a lecturer in academia, you're definitely aware of recent studies. You can't teach without that knowledge. The only difference between a lecturer and an assistant professor who teaches is that the assistant professor can talk about his own research, the way professors do during class. That's truly the only difference. If you really want students to get acquainted with the programme's own research, there are other ways to organise that."
In the meantime, Scholte is closely following the protests against temporary contracts. He is also confident about his lawsuit. He hopes that he and other lecturers in similar positions will reap the benefits of it. "I've been getting a lot of messages of support, which gives me strength."
Advertisement