Studying at UU from another country: what's it like?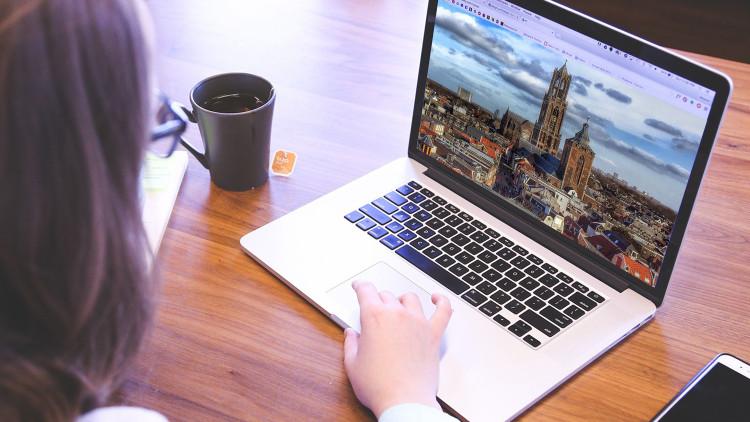 Photo: Pixabay, edited by DUB.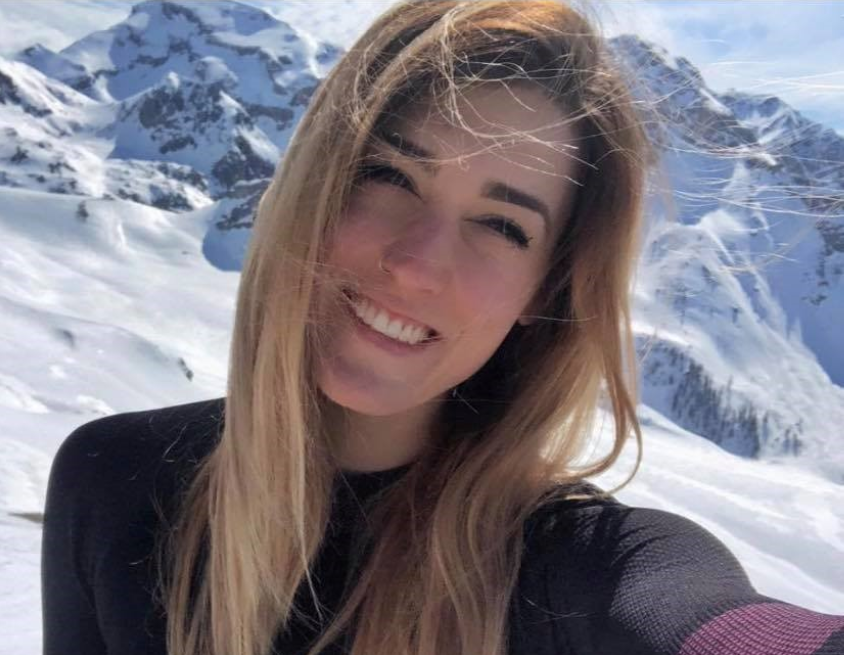 It's a pity not to be there, but at the same time I don't know what I'm missing
"I was planning on going to Utrecht", says Marina Adler (27), a Hungarian student who's following the Master's in Marine Sciences, "but already in September the university decided that all courses would be online. It would be hard to visit my family in Budapest with all the travel restrictions, mandatory tests and quarantine. I didn't want to spend months away from them. So, if all classes would be online and all the field work was cancelled, might as well just stay here. It also made more sense financially: rent, food, everything is about four times more expensive in the Netherlands".
"I don't know anything about Utrecht. Prior to my UU application, I had only been to Amsterdam and The Hague", she says, adding that she hopes to finally set foot in the city in her second year, in which she is supposed to conduct a research.
And how has it been, studying from abroad? "Sometimes it's really difficult to keep up with everything", Marina admits. "I'm the one who has to stay on top of all the information. There is no classmate telling me 'hey, pay attention, the test will be on that date'. I always have to read all the e-mails thoroughly and remember everything".
Speaking of her classmates, was she able to make friends with any? "I don't know if 'friends' is the right term when you've never met the person. But, in the 'Introduction to Marine Sciences' course, we were divided in groups of five. I still chat with the four girls on a WhatsApp group, I can tell that they're my friends. But I don't know anyone else!"
Asked whether she feels connected to the university, Marina sighs: "I don't feel like I'm part of anything yet. It just feels like I'm doing some online course. That's actually the hardest part". But she soon puts things into perspective: "At the same time, I don't know what I'm missing. I might regret my decision once I go to Utrecht, but we're going through a tough situation now".
She is also able to see the bright side of her situation. "In some aspects, it's so comfortable and convenient to study from home. I don't have to travel anywhere and I can watch the recorded lectures to prepare for exams, which has been extremely helpful".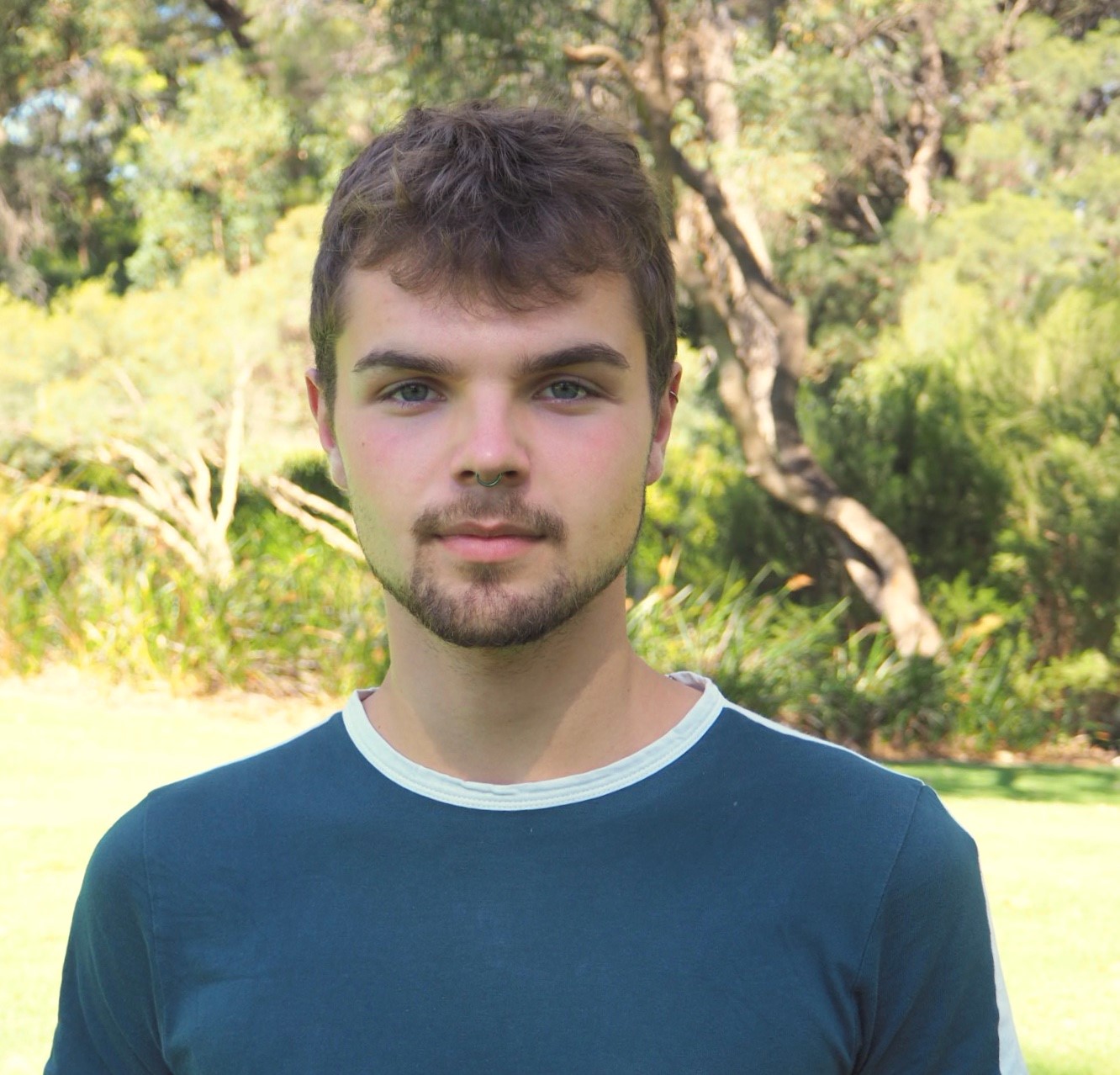 Studying from abroad sometimes feels like I have two separate lives
Luke Krüger (22), a freshman in the Global Sustainability Science Bachelor's, also never moved to Utrecht. One of the reasons why he'd chosen to study at the UU was how easy it would be to return home to see his friends and family: Utrecht is a mere six-hour train journey away from his home town of Hamburg, Germany.
Luke started his application process in November 2019. When the pandemic broke out, the University offered him the possibility to receive a refund and start his studies a year later, but he preferred not to. "I had already taken three gap years, so I didn't want to wait any longer". He did attend the very first lecture on campus in September, but kept postponing his move to Utrecht again and again, for two reasons: first, because it was hard to find a room and secondly, because the Covid situation just got worse and worse. "I thought: 'if I don't know anyone there but still have to stay inside, then it's better to be here with my family'".
Attending that first lecture was a good idea, he says, because he got to see some of his classmates in person at least once. He's still friends with someone he met that day. "I also have three close friends that I've only seen online". Like Marina, Luke sometimes finds it hard to feel like he's part of the UU community. "It's been weird finishing the first semester from my living room. I'm missing the full package of student life. I know it's the same for everyone, but studying from abroad feels like I have two separate lives, one in Utrecht and one here, and sometimes it's difficult to match the two".
He stresses that studying from home requires a lot of "discipline and effort" as "there is no one next to you to whom you can ask a quick question, someone who can explain things to you". Nevertheless, he feels that his time management skills have improved, although he would like to reduce the time he spends in front of the screen. Taking breaks and going for walks is key to "stay sane" and "avoid headaches", he advises.
I stayed at home alone all day, studying
Luke's loneliness concerns weren't unfounded. Elena Tasoula (27), one of Marina's classmates in the Marine Sciences Master's, did come to Utrecht. She is from Greece. In August, she left Dublin, where she had a job, to study in Utrecht, hoping corona would soon be under control and she'd be back on campus, even if partially. Instead, she only saw the lockdown getting tighter and tighter, while she was alone in her small studio.
"It was really challenging for me to be in a new country where I didn't know anyone. Because of the restrictions, it wasn't easy to meet new people. I only met one of my classmates face to face. The Master's coordinator really put an effort into making the students get to know each other, but people were a little bit scared to meet in person. Most students in my programme are Dutch, and a lot of them still live at their parents' in another city, so they weren't very willing to come. So, I ended up staying at home alone all day, studying. I was already a bit homesick because I was in Ireland during the first lockdown. I missed my family and friends so much".
Elena then talked to the Master's coordinator, who gave her green light to move back to Greece in December. "She said: 'if your psychology is not so good, then by all means go back to Greece because the courses will continue to be online for some time'".
Despite appreciating the company of old friends and family, Elena does want to go back to Utrecht in May for her thesis and internship. "But that depends on the circumstances, of course".
International students' mental health
Nuffic, the Dutch organisation for internationalisation in education, recently
surveyed
over 350 international students to gain insight about their experiences in this atypical first semester. Most respondents stated that they experience feelings of anxiety (62 percent), loneliness (56 percent), or boredom (51 percent) "often" or "always", with 42 percent going as far as saying they are depressed. ISO's Annual International Student Survey, whose results are expected in April, has also
extended its mental health section
to assess the toll the pandemic might be taking on this group.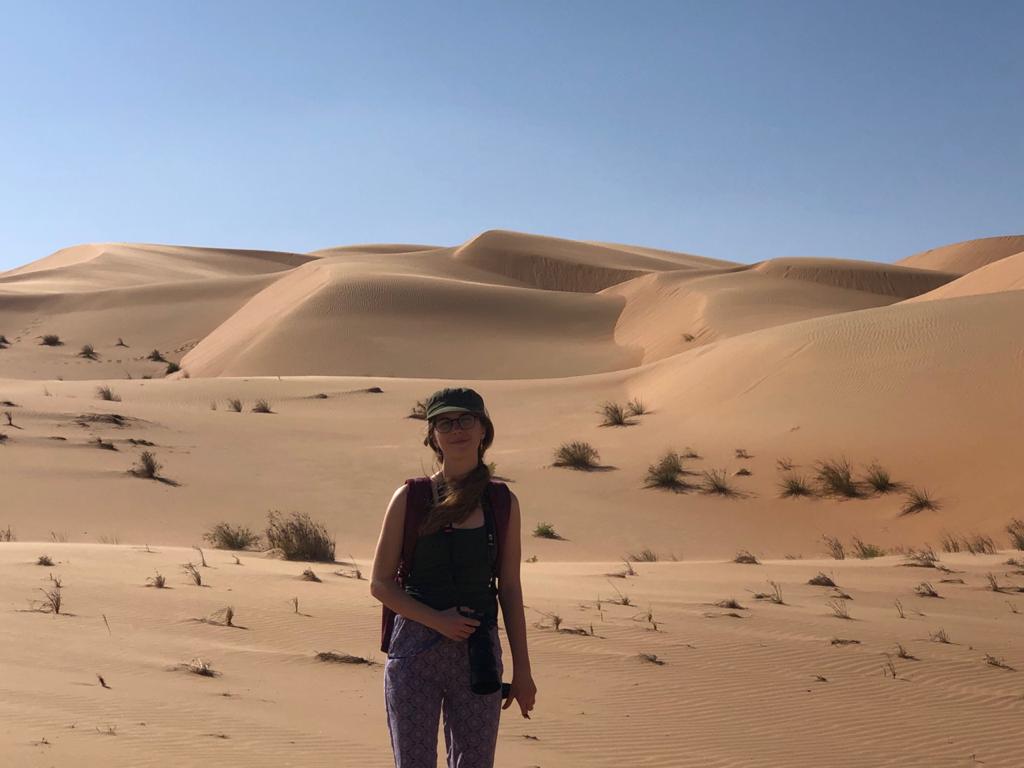 I could have taken a gap year, but I decided to use my time wisely
German-born Sarah Steuber (18), also in the Global Sustainability Science Bachelor's, decided to stay in Abu Dhabi, where her parents moved to when she was three years old. She considered taking a gap year, but her parents convinced her not to because the pandemic was not likely to go away quickly, which means there wouldn't be many places she'd be able to travel to, and she'd probably be faced with the same choice a year later. "I'd just be at home, so they suggested me to use my time wisely".
"I was looking forward to starting my student life in the Netherlands, but I guess I'll have the chance to do that in the future", she says. What about making friends in her study programme? Sarah admits that's challenging, but she managed to form a bond with those in a similar situation. "Most of the friends I've made are based in a country other than the Netherlands, just like me, so that connected us in a way". She takes comfort in the fact that she's not alone. "When you're by yourself in front of a computer screen, it may seem like you're the odd one out, so remember there are other people going through the same thing".
"In general, people are very open and willing to help. It's actually been much easier than I expected, it's just kind of hard to stay in touch with people. When you meet someone during a group project, for example, you usually have conversations that go beyond the task at hand. Those conversations are usually not as personal in an online setting, so you're less likely to stay in contact".
Self-discipline is another challenge. "At high school, teachers control you much more, at the university you're more independent. I'm a procrastinator, so it's difficult to stay on top of my work when there's nobody checking", confesses Sarah, who's since then gotten a lot better in managing her calendar and to-do list.
"It's important not to be too hard on yourself. When you're studying at home the whole day, sometimes it feels like you have an endless amount of time to finish your work, but it's hard to create habits and a routine that will allow you to be productive and still enjoy life".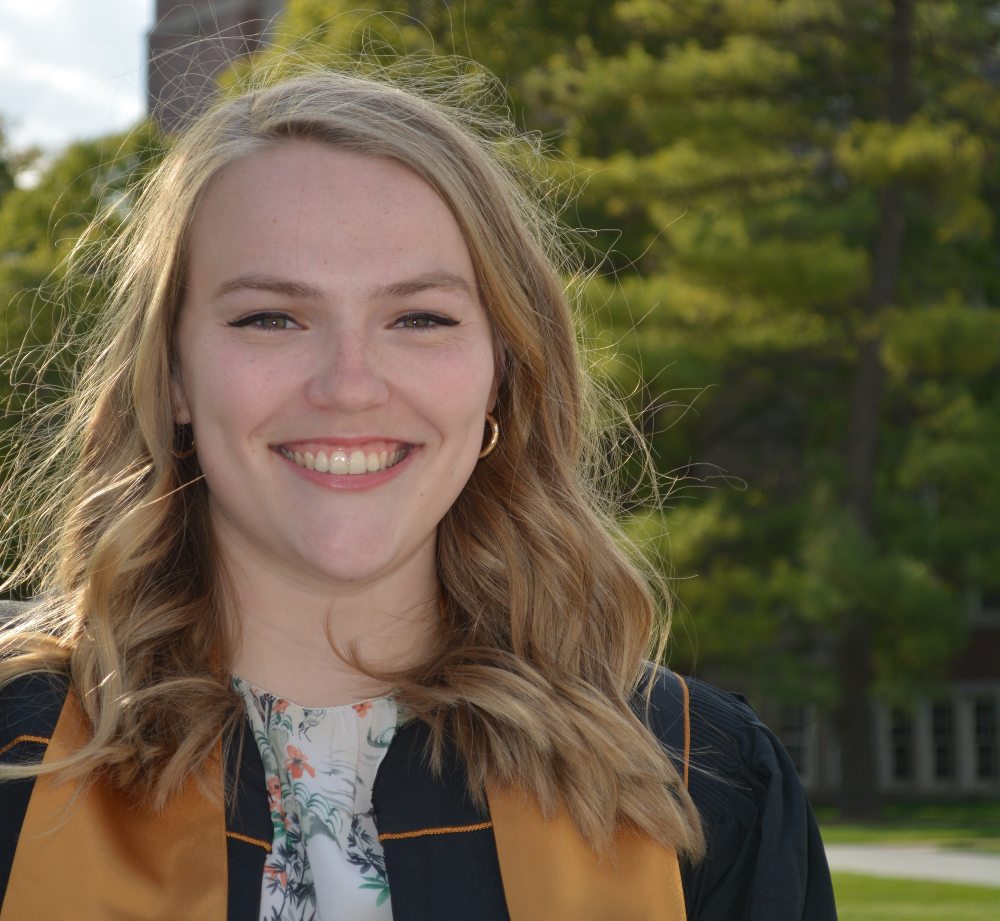 Make sure your time zones are correct!
Mary Kate Cartwright (23), first-year student in the International Management Master's, was living in The Hague but moved back to her parents' home in Indiana, United States, in October, when she was informed that classes would remain online for the duration of her programme.
Dealing with the time difference has been her main challenge. Not only is Utrecht six hours ahead, but the U.S. and the Netherlands start their daylight saving time on different dates. "Once I got up at 2:00 am for a class, but it actually started at 3:00 am. I was lucky. What if it had been the other way around?", she recollects. Waking up in the middle of the night has since then become a weekly habit: "They have been very accommodating of the fact I'm in the U.S., but on Wednesdays I have a class that requires me to get up at 3:00 am. But that's just a small consequence of coming home. The rest of it was worth it. Financially and safety wise, it was the best decision".
Her time in the Netherlands was rather lonely. "I was lucky enough to already know people who were living in The Hague, but we were in a partial lockdown. I could see in the WhatsApp group that people in my programme were organising get-togethers, but I couldn't go because I didn't think it was safe traveling from The Hague to Utrecht. I missed out on a lot of those experiences, but I wasn't completely cut off, which is nice".
In normal circumstances, international students already have to adapt to a new educational environment: grading systems may differ, as is the case between the Netherlands and the U.S.  Universities in the student's home country may also have different expectations regarding participation in class. With the pandemic, on top of all that, internationals must also adjust their study method to the new reality. "Having to adapt and shift my way of studying was something I struggled with at first, but with the second round of tests for period two, which just ended, I was able to do a lot better because I'm used to everything being online now", says Mary Kate.
Mary Kate would like to return to the Netherlands, but only after graduation. She even left some of her stuff in a friend's basement in The Hague. "Who knows if I'll ever get that back, but I would love to go back. My original intention was to stay and find work in the Netherlands or elsewhere in Europe". 
Number of international students rises despite Covid
At Utrecht University,
the number of international students increased this academic year from about 3500 to 4100. The amount of EEA students at Bachelor's level grew by 22 percent, while the number of non-EEA students rose by 25 percent. As for the Master's, Utrecht now has 19 percent more EEA students, while the number of non-EEA students decreased by 1 percent.