'Look out for each other': UU announces its measures for second lockdown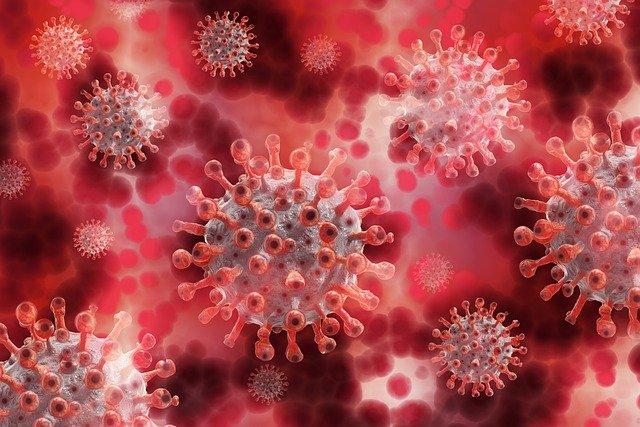 UU announced what the strict lockdown means for the university. Photo: Pixabay.
The Prime Minister determined that all universities and universities of applied sciences must teach exclusively online until January 19. However, exams and practical lessons may still be held on campus. That's exactly what the UU will do: there will be no educational activities on campus, except for exams that were already scheduled, practical lessons, and the supervision of vulnerable students. PhD defenses and graduation ceremonies will also take place online.
What if you had an activity on campus scheduled for tomorrow, Thursday or Friday? Stay tuned, for the teachers will soon inform students about what will happen. It is expected that some of these activities will be carried out online, while others will be cancelled.
Studying at the libraries will still be possible, provided that the student makes a reservation. In addition, study places will be made available in several UU buildings in the city centre and the Utrecht Science Park. The university also expressed the intention to evaluate the possibility of offering even more places for self-study in January, in order to meet the increased demand expected before the exam period.
Employees
As for employees, they are supposed to keep working from home until further notice, with the exception of those who cannot do their job remotely. Employees whose home situations make it difficult for them to work can make use of workplaces available in several university buildings, as long as their manager approves it.
The rule to work from home also applies to researchers, who may only go to campus if their study is "strictly site-specific". PhD candidates and postdocs in the final phase of their research will be given priority in lab use. As for those conducting experimental research with test subjects, their experiments can only go on under two conditions: if they absolutely cannot be postponed, and if they can be carried out respecting the one-and-a-half-metre rule.
As previously announced, the university will not be paying for travel expenses from January 1, except for those who have to work on campus. It will, however, make a "contribution for the use of Internet at home", but it did not specify how much it will be. More information will be provided on the Intranet on December 17.
The university has decided that veterinarians and animal care staff qualify as essential workers, alongside teachers, facility or support staff, and ICT staff, among others. According to the Prime Minister's speech, essential workers will be the only ones allowed to make use of childcare facilities until January 19.
"The new lockdown is a heavy blow to many people"
The President and the Rector finished the e-mail by acknowledging how difficult these times are and the toll they take on people's mental health. "We sympathise with people who are feeling alone this Christmas and New Year and with entrepreneurs who are in danger of going out of business," they wrote, urging the UU community to look out for each other, with a special shout out to international students and staff, who are "far away from home and family."
In his speech, Mark Rutte said the Dutch government had no choice but to establish a harder lockdown. "About 60 people are dying from the coronavirus every day. In this second wave, more people are ending up in hospital than during the first wave." The Prime Minister is optimistic, however: "2021 will be a year of hope", he said, reminding that the first Dutch citizens will be vaccinated soon.
Pijpers and Kummeling shared the sentiment: "We look forward to better times and hope that, in spite of everything, you will have a Merry Christmas and a happy new year."